Published on:
Coconut Telefax January 20, 2020

The Goal: 20/20 Vision in 2020
It's big news for The Specialists, Vision & Hearing. They rebranded, retiring the Oduber & Kan name that served them since 1955. Facing a new era as a family business, they are ready to take it to the next level, under a new name.
As their slogan, "Our Mission…Your Vision," indicates, they have continuously provided fantastic eye care to generations of happy customers at the Cayena Mall, on Caya Betico Croes 222, in Oranjestad.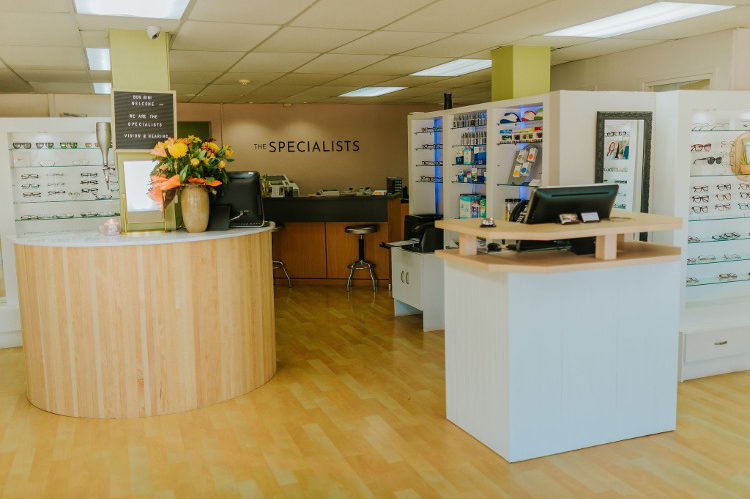 In 2014 they also introduced a commercial hearing company, promoting the latest technology for the island's hearing impaired.
As a family business, when the next generation graduated, optician Marcus de Vries and retail professional Iris de Vries joined their mom and pap, contributing their experiences in the Netherlands and the USA to the already thriving business.
The patriarch, Bert de Vries, has been passionate about eye care for many years, and still is. He recently started a monthly column in the Amigoe newspaper, with the idea of educating the public about vision. The equally fired-up Iris reports that while the name changed, everything else remains the same—same owner, same service—just a new fresh look.
Both father and daughter acknowledge that there are many opticians on the island, but few optometrists. As an optometrist, Bert is a primary health care specialist trained to examine eyes, as an eye doctor who has earned a Doctor of Optometry degree. As such, he can provide expert advice on injuries, ocular diseases or abnormalities, and problems with general health.
The Specialists, Vision & Hearing believes in friendly service, a delicious cup of coffee included. They keep up with innovations, bringing the latest technology to Aruba, and as sustainability advocates, they introduce eco-friendly products.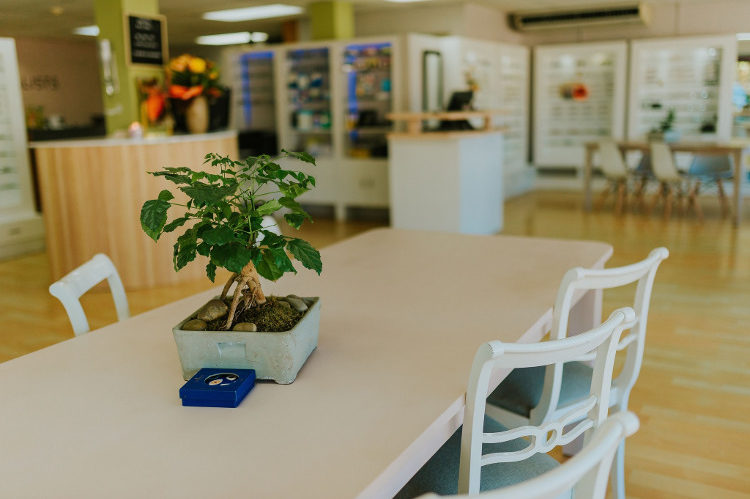 If you are like me, you are wearing a cheap pair of drugstore reading glasses now. Do yourself a favor: drop in for a visit with The Specialists. Get yourself proper reading glasses made for your exact prescription—farsighted, nearsighted, astigmatism, left eye, right eye, you name it. If you have a 20/20 vision goal for 2020, you'd better have a customized pair of readers.
You know where to go.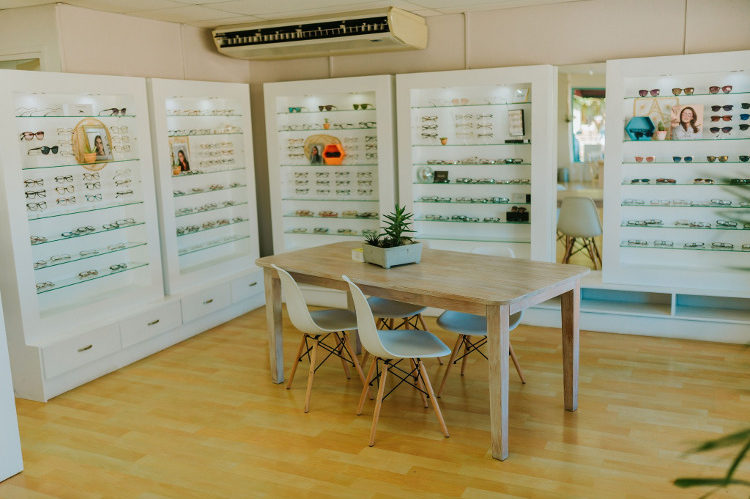 The Governor's New Year's Reception
Last week, the Governor's annual cocktail reception in honor of the new year took place; it was as modest and friendly as it traditionally is.
The reception unfolded at the Hilton Aruba Caribbean Resort & Casino ballroom, nicely lit but understatedly decorated. Guests were offered cocktails and ample opportunity to network and just talk.
The Governor and his gracious wife, Hanneke Boekhoudt-Koetse, personally greeted attendees, and the room slowly filled with politicians, members of the island's public administration, and representatives of various sectors of the Aruban society, from members of the diplomatic corps to international organizations, the top officials of the Dutch marines, and some media personalities.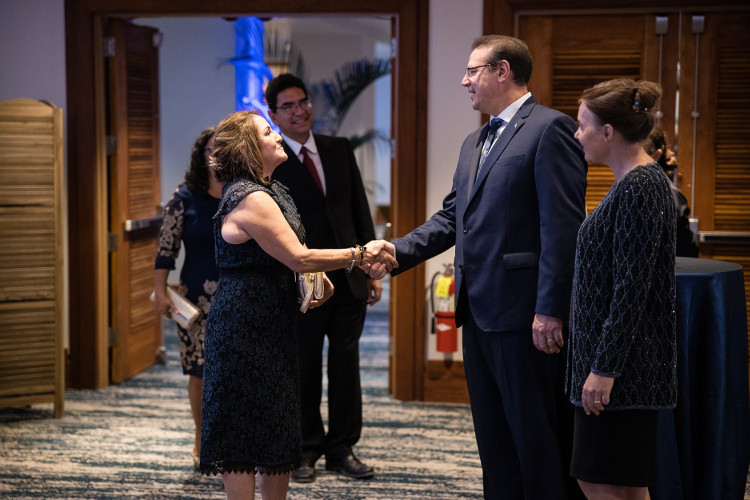 The Governor of Aruba, His Excellency Alfonso Boekhoudt, in office since the beginning of 2017, reviewed some of the events of the year as he addressed his guests and outlined for them what he feels would be the necessary transitions in order to thrive and progress in the upcoming decade.
In his official role as the island's moral compass, he always calls for the return to ancestral values, which made Aruba such a great island, and the return to union, generosity, compassion, the defense of our environment, and protection of all we hold dear.
The Governor concluded his short address by offering a toast to a prosperous and happy new year!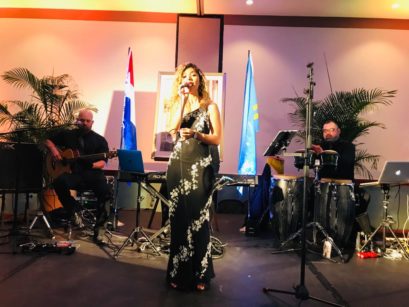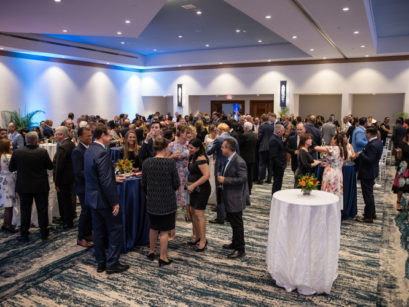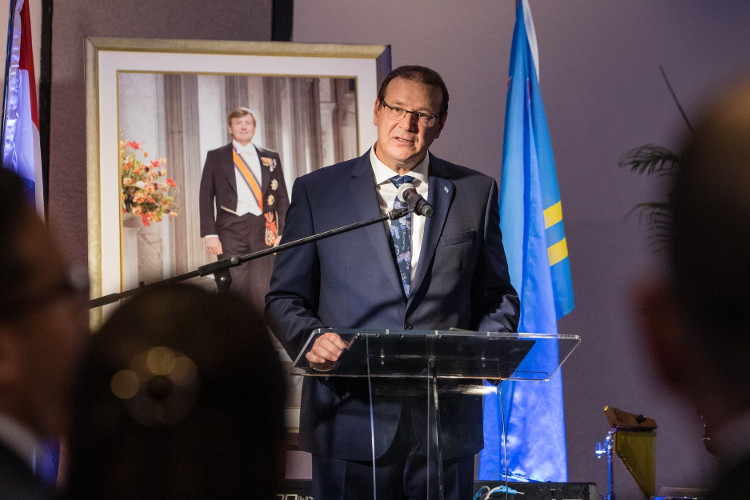 Aruba Bank Supports Queen Election 2020 at Colegio EPI
Under the slogan "Lighting & Uniting," Aruba Bank is sponsoring the Carnival queen elections of Colegio EPI.
Interestingly, the elections are organized by a number of school students for extra credit in their curriculum. Organizers include Stephanie Boekhoudt, Zaina Falconi, Nia Simmons, Christy Yip, Alexandra Lopez, Sergell Silberie, Maria Webb, Shanrick Goeloe, Julienne Larmonie, Nayeli Tromp, Maryle Maduro, Alexandra Lopez, Axcell Petrochi, Jaydeline Colina, Edelienne Colina, Gregory Maduro, and Jonathan Fingal. The group is also raising funds for an upcoming class trip to New York.
The school selected three candidates who competed: Valeria Guerrero, representing the Economy stream; Richinella Henriquez, representing Hospitality & Tourism; and Chenny Karsowidjodjo, representing the Health & Services stream.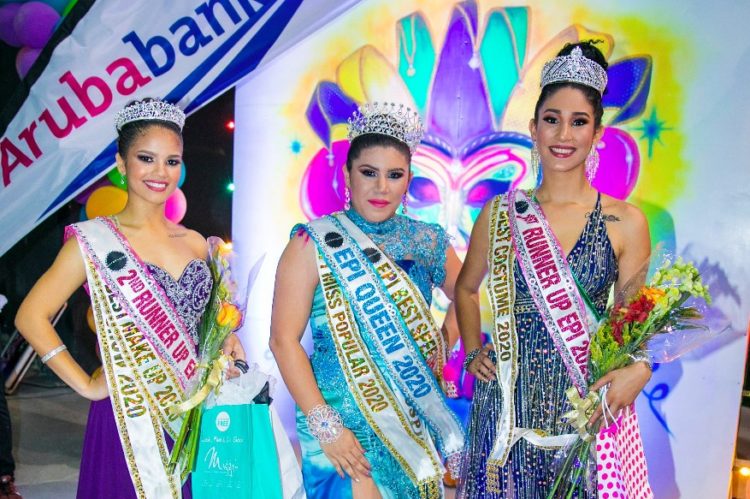 At the end of a fantastic event, Richinella Henriquez became the ultimate winner, with Chenny Karsowidjodjo as first runner-up and Valeria Guerrero as second runner-up.
Congratulations, Richinella Henriquez. We hope you enjoy your reign, albeit short. Richinella will be representing the school at the Grand Queen Election of Carnival 66 in the coming days.
The Aruba Quality Seal (AQS) Officially Launched
This week at a casual reception in the garden of Wilhelmina Restaurant, the Aruba Tourism Authority introduced the 14 first recipients of the official Aruba Quality Seal. The companies certified have undergone an almost ten-month process, since they were the first ones, part of a pilot project, put together by Qesh Services and the dedicated team of the ATA.
The certification is now open to businesses in retail, tourist activities, and resturants, and comes complete with professional guidance at a modest fee, which the Aruba Tourism Authority did not reveal, but is available upon request.
In the process of writing the handbook for the Aruba Quality Seal, the team perused more than a dozen international certification programs and relies on the feedback received from participating companies.
All the companies agreed, their businesses are now running more smoothly, customer service is more defined, regulations are in place, and people know more about what's expected of them. Overall, the certification itself resolved many hanging issues, and while intense, the results are rewarding.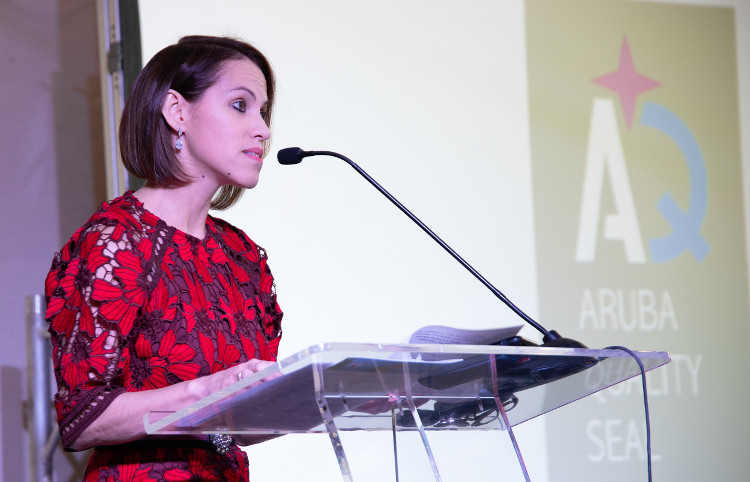 Among restaurants now eligible for the AQS: Que Pasa, Gianni's & Azia, Westdeck, and One Happy Bowl.
Retail outlets earning the AQS: Cosecha, Aruba Aloe, Maggy's Store, and Rage Silver.
Tour operators who qualified for AQS: Clear Kayak, Red Sail Sport, Fofoti, Kinikini, and Balashi Brewery Tour.
The evening was nicely emceed by Patrick Melchior. Isha Kock of the Aruba Tourism Authority, who handled the process graciously, asked any company ready to undertake the AQS challenge to study the dedicated website for information: www.aqs.aw.
Testimonials by Fofoti, Gianni's Group, and Aruba Aloe indicate the certification is very helpful in assuring that standards of service are formalized and followed.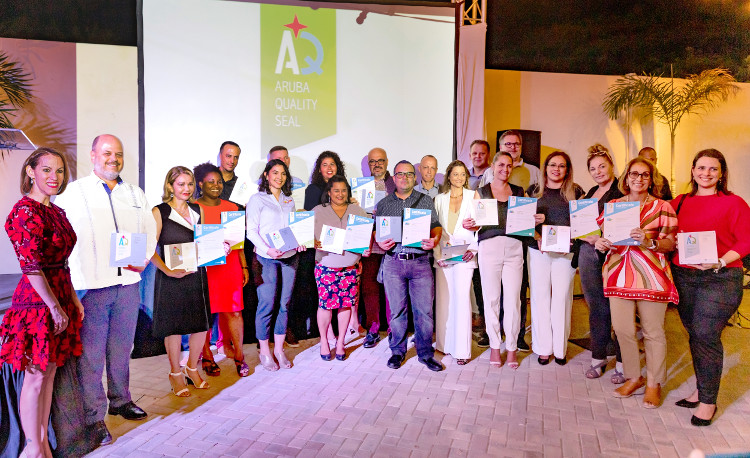 Dia di Betico Celebration at The Hilton Casino
The Hilton Casino will be a hub of activities on Dia di Betico weekend, January 24-25, 2020, with live entertainment and special promotions.
On Friday, the casino will be hosting a Bounty Tournament in honor of Dia di Betico. The entry fee is $85 (bounty $25+dealers$10, get 7,500 chips) and there are opportunities to re-enter for $85 or add-on for $35 (both receive an additional 7,500 chips).
Starting at 8 pm, the tournament guarantees $3,000 in prizes, with a minimum of 35 players.
Players are invited to come early on Saturday and buy their bingo tickets, as Dia di Betico Bingo starts at 4 pm, with many winning opportunities: $1,800 in bingo prizes, a sizzling progressive jackpot of $37,306/Awg. 67,150, a Triple Power Ball of $3,300, and a special Power Ball 25, with $4,000/Awg. 7,200 in additional prize money.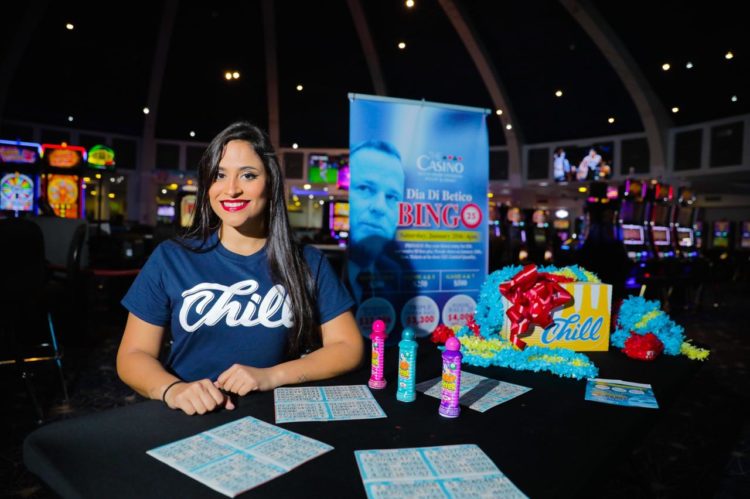 The casino's giant progressive jackpot pays 100% within 50 calls, $5,000 within 51, $2,500 within 52, $1,250 within 53, $750 within 54, $500 within 55, and $250 thereafter.
Players can buy their tickets for $20 and receive $5 free play; the pre-sale closes on January 24 at 8 pm, then a limited quantity of tickets will be available at the door for $25.
Live entertainment by Robert Maduro & Alma Folkorico will be offered during intermission and after Bingo until 9 pm.
The casino will be serving free local snacks and hopes to entertain many people on Aruba's beloved national holiday, dedicated to the Father of the Nation.
Friday Happy Hour will take place from 6:30 to 11 pm, with music, drinks & hourly raffles, where you could win up to $200 in free play (to participate, must play with card inserted in machine).
On Saturday, players are invited to play and win triple the fun with triple points from 6 pm to 11 pm (to participate, must play with card inserted in machine).
On Sunday, players get to earn 100 points on their players' cards between 7 pm and 11 pm & receive $50 free play (to participate, must play with card inserted in machine).
For more information on the extensive weekend program, call the Players Club at 526- 6930. Generously co-sponsored by Chill & Balashi Brewery.