Published on:
Coconut Telefax July 22, 2019

Imeldahof Thanks Guests Who Pack for a Purpose
To thank the Bucuti & Tara guests for their support over many years, Imeldahof Children's Home management, represented by Jennyree Bovea and Nathalia Hernandez, gifted the resort a painting, which will be proudly hung in one of the resort's hallways for guests and employees to admire.
The painting was created by one of the seven Roman Catholic Sisters of Bethani, Sister Lidwina van der Putte, who in 1954 founded children's home Imeldahof. Sister Lidwina was active in producing many pieces of art and murals at the home. Together with the children of the home, local artist Jean Vieira restored the original color to the 65-year-old painting to reveal its original vibrancy.
Pack for a Purpose is an international organization whose mission is to positively impact communities around the world by assisting travelers who want to take meaningful contributions to the destinations they visit.
The Pack for a Purpose organization started with a former teacher and her visit to Africa.  Rebecca Rothney saw the need for support of local school children in schools and returned on her next visit with a suitcase filled with supplies.  Since 2010, the organization has taken over 141,103 kilos of supplies to children in need in over 60 countries.
Bucuti & Tara Beach Resort has been a proud member of Pack for a Purpose since August 2015, and in 2018 alone, delivered 423 kilos of donated items brought by guests in their suitcases.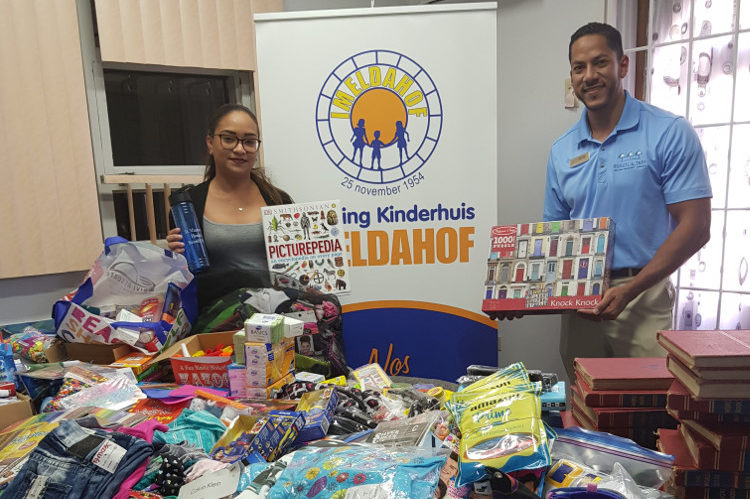 Divi Aruba Phoenix Beach Resort Has New General Manager
Divi Aruba Phoenix Beach Resort is proud to announce that Rooms Division Manager Pearl Lake will be the resort's next General Manager, effective August 1, 2019, taking over the position formerly held by Gerrit Griffith for 11 years.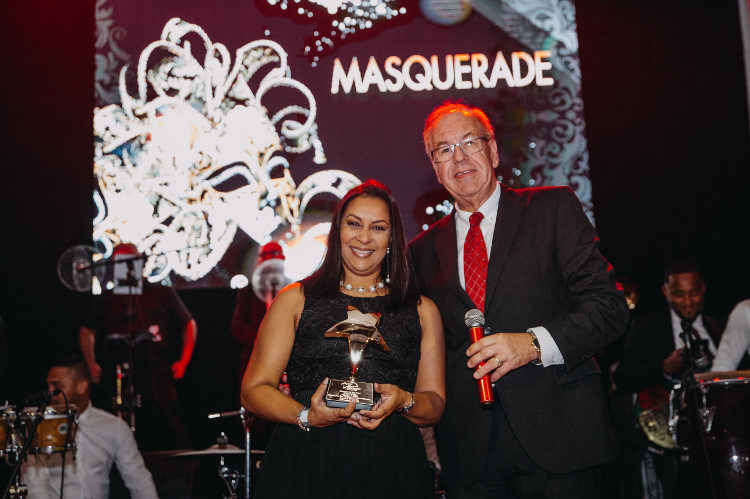 "I am ecstatic to become the General Manager of the Divi Phoenix," said Lake. "My goal in life has always been to make an impact in people's lives by bringing out the best in them, helping them realize their full potential and assisting in developing their skills. This was always my focus as the Rooms Division Manager, but becoming the General Manager allows me to broaden this reach."
An Aruban local with a husband of 23 years, five children, and two grandchildren, Lake has over 20 years of hospitality experience with 12 of those years spent at Divi Aruba Phoenix Beach Resort.
"Pearl started as the Front Desk Supervisor back in 1999, and over the past 10 years has worked her way up the ranks, proving herself as a valuable member of the team," said Marco Galaverna, Divi Resorts President & COO. "As a local and a favorite manager at Phoenix, Pearl is the perfect fit for the position."
Lake is one of only a handful of female Arubans to hold the position of General Manager on the island and the second female General Manager at Divi Aruba Phoenix Beach Resort, after Astrid Muller.
"We are very proud that nearly half of our current General Managers are women," continues Galaverna. "Pearl joins our two other female General Managers, on St. Maarten and Bonaire."
"As sad as I am to end my 43-year career with Divi Resorts, I leave knowing that Pearl will be taking over," said Gerrit Griffith, Divi Aruba Phoenix's retiring General Manager. "She's a strong leader with an upbeat personality and an eye for creating the best vacation experience for guests, so I know she will take great care of this beautiful resort."
Next in Line at Cas Di Cultura Reveals Phenomenal Local Talent
Cas di Cultura was a hub of activity recently when the Popcorn organization held its annual Next in Line talent competition.
The show presented 18 segments of 6 or 7 minutes each, in succession, including dance (in groups and solo), singing, and comedy. Each act was required to have an inspirational message, for example, Dream Big, Think Outside the Box, Dare to Achieve, or Listen to Your Heart.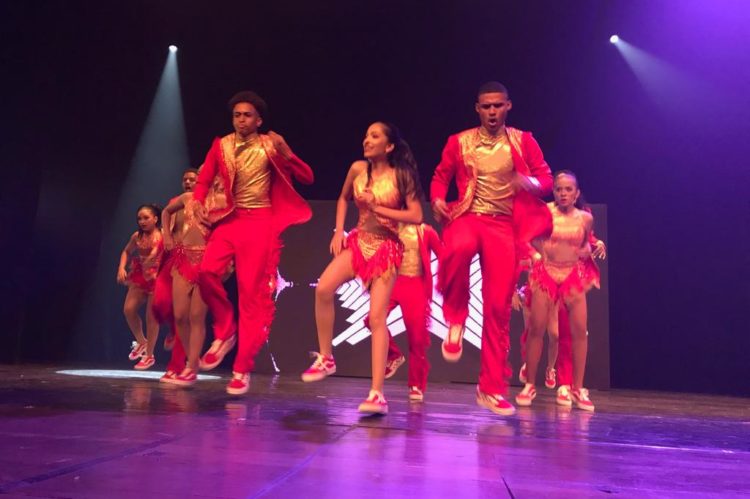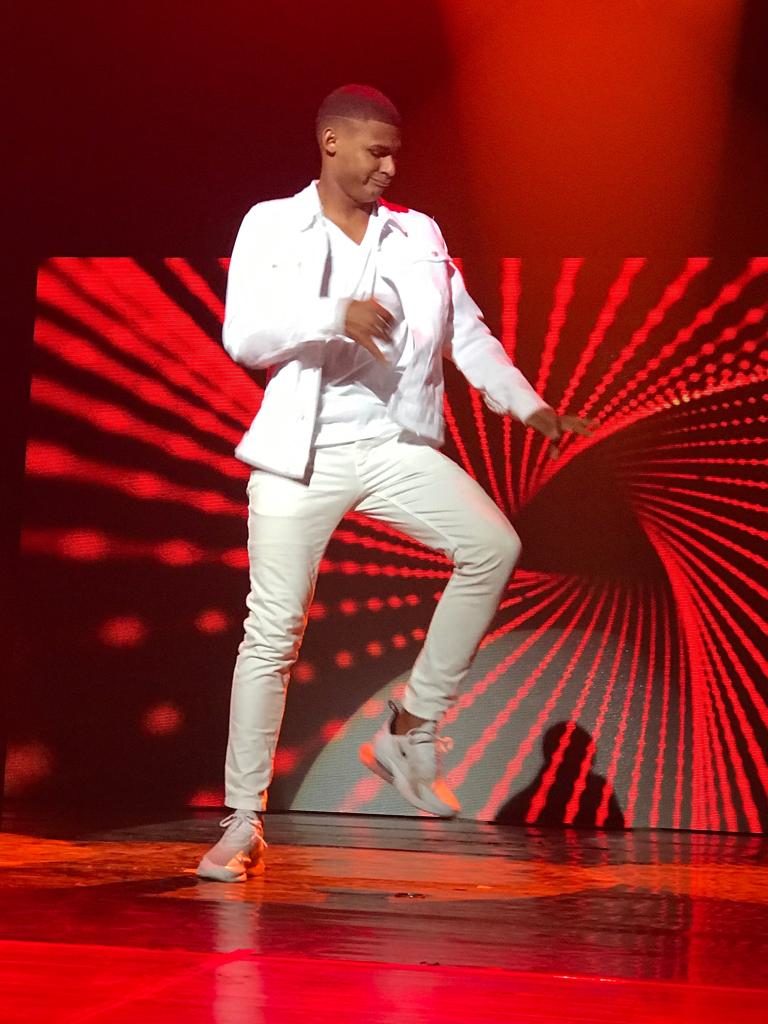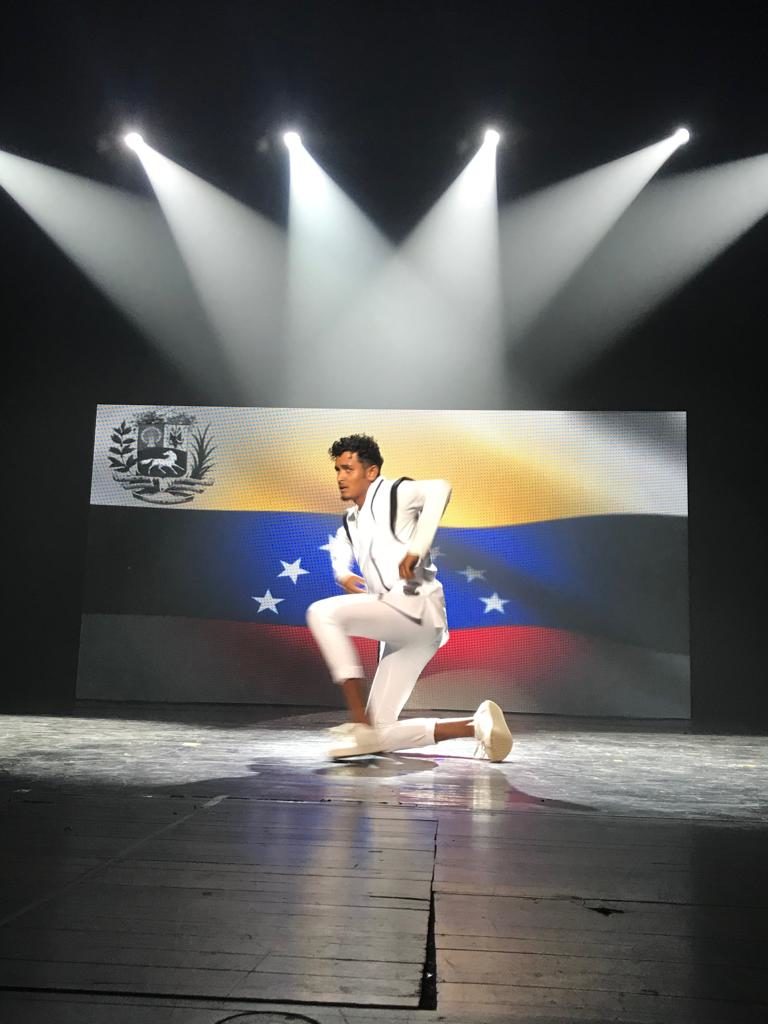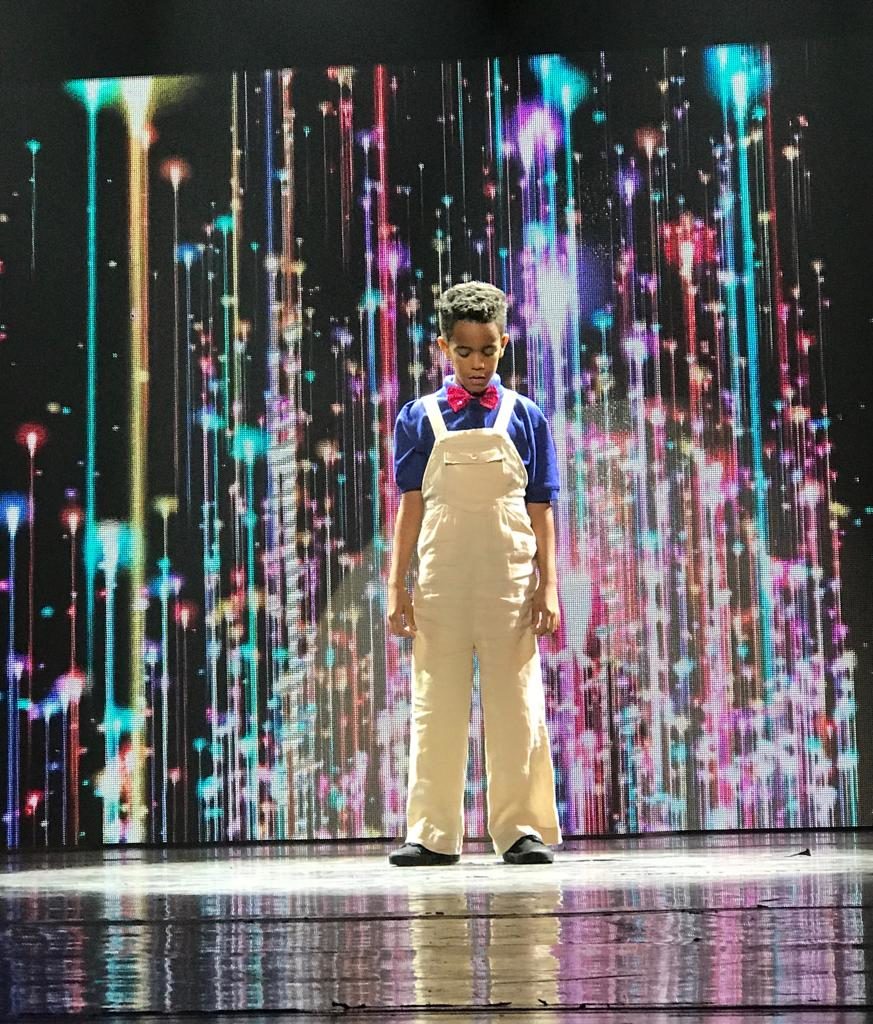 It was a spectacular evening of Aruba's Got Talent. Competing youngsters came up with complex concepts, music, choreography, costuming, makeup, and video editing, all on their own, on shoestring budgets.
Founded in 1989, the Popcorn Club & Dancers Aruba is a non-profit foundation nurturing young artistic talent. It's an entire ecosystem of performances and events by an extended family of about 100 teenagers and a handful of adults. Once you become a Popcorn soldier, you embrace the values of the organization, volunteer, train, and rehearse, striving for a better future with a single mindset to improve your skills and get ahead. Under the "Dream, Dare, Do" slogan, everything is possible, and best of all, they are self-supporting.
Top honors that evening went to a nine-member dance group, both male and female, by the name of Seshaji. They put a Mad Max meets Janet Jackson production on, titled Fury Road. That group is blessed by two very strong choreographers/dancers: Joel Recappe, who also won the first-place solo trophy, and Dijon Inesia, brimming with creative talent and opening the show with an interesting teenage angst overview.
Congratulations to organizer Freddy Tromp & Crew.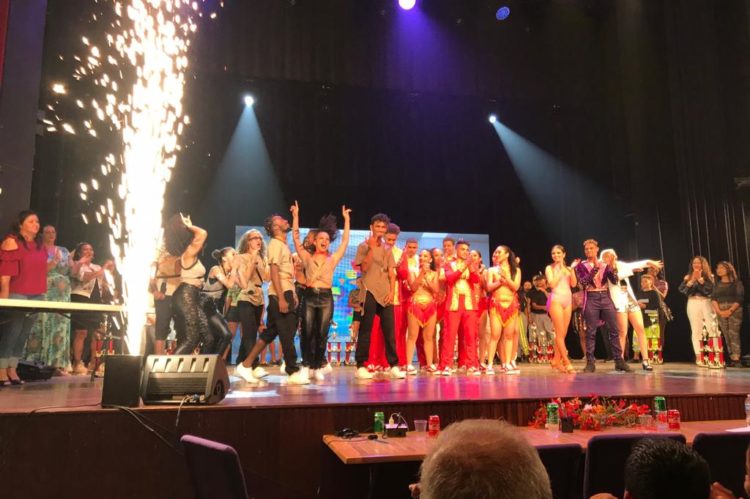 Hilton Appoints Vasco Baselli as General Manager of Hilton Aruba Caribbean Resort & Casino
The appointment of Vasco Baselli as general manager of the 357-room Hilton Aruba Caribbean Resort & Casino was just recently announced.  Baselli comes to us from the Hilton Lima Miraflores in Peru, where he oversaw the operation as general manager of this hotel with more than 200 rooms and more than 200 team members.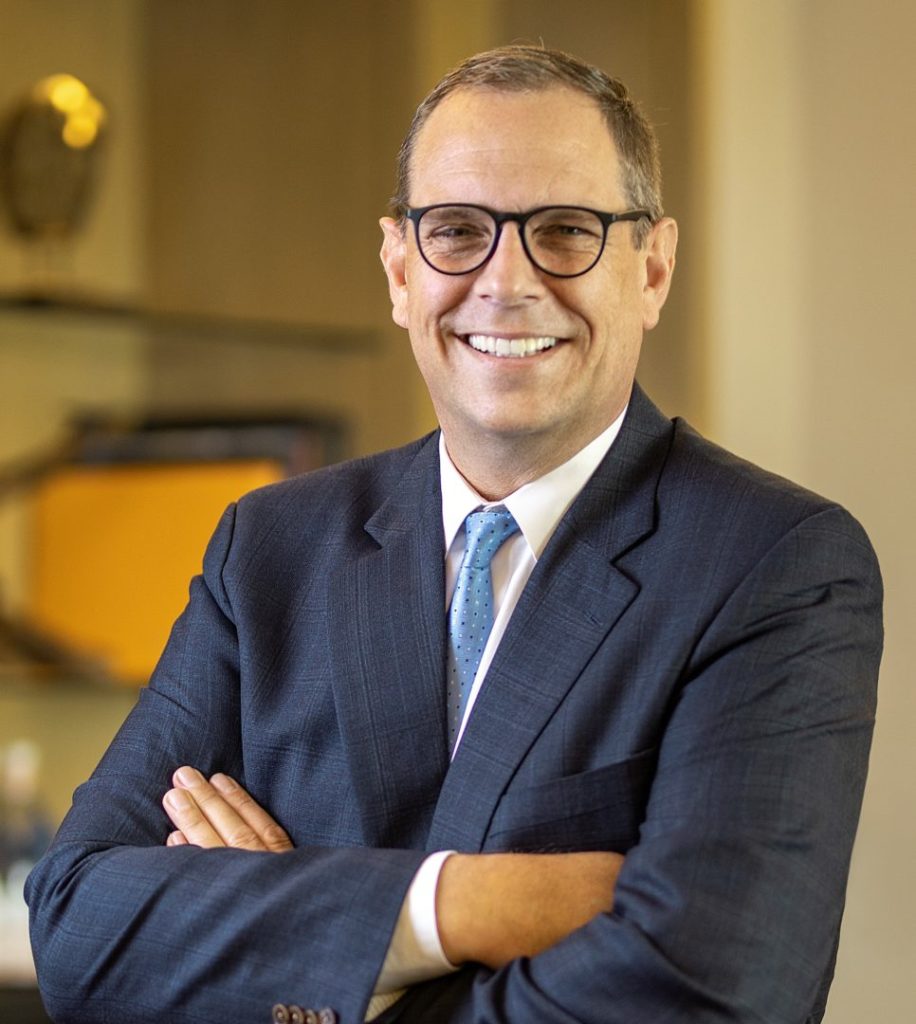 Originally from Germany, Baselli is a hospitality industry veteran with more than 30 years of experience. He started his career as a line cook apprentice at the Inter-Continental Hotel Düsseldorf in Germany.  Over the course of more than three decades, Baselli developed his skills within the hospitality industry.  His first 17 years focused on food and beverage operations at hotels in Germany, Venezuela, and Malaysia, while the latter 10+ years saw Baselli acting in general manager and area manager roles across Ecuador and Peru. Most recently at Hilton Lima Miraflores, Baselli led the hotel successfully to receive numerous awards within Hilton in the Americas, including 2018 Hotel of the Year (under 349 rooms), 2018 Award of Excellence, and more.
Individually, Baselli received Hilton's highest honors as the 2018 Leader of the Year (under 349 rooms) in the Americas region. He brings an exceptional operations and food and beverage background, as well as a proven track record for driving guest and team member engagement while ensuring positive, proactive owner relations.
Given his proven leadership roles, he is excited about the new destination and ready to take on the Hilton Aruba Caribbean Resort & Casino during its 60th anniversary year.
Pictured here: The new general manager turned chef for the day! Reverting to one of his previous roles as chef, Baselli made a Portuguese-style lunch for all team members: piri piri chicken, pulled pork, his mother's potato salad recipe, Portuguese beans, and traditional cake for dessert. He was also on hand to receive the compliments, making the hours of prep and cooking very worthwhile.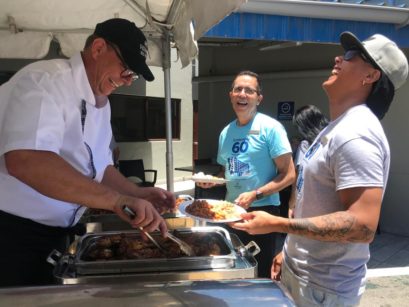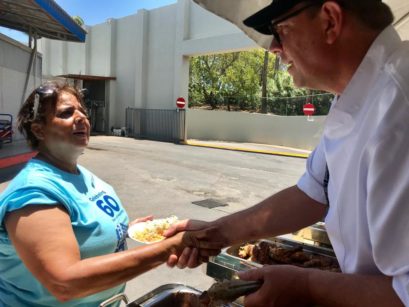 Fina Estampa at Asi Es Mi Peru
This coming weekend, July 28 and 29, Peru celebrates its "Fiestas Patrias," its Independence Day celebration.
Asi Es Mi Peru at Paradise Beach Resort is pleased to announce the inauguration of its Fina Estampa concept, a five-course dinner of fine Peruvian cuisine for limited reservations.
The evening starts with a sparkling wine reception at 6:45 pm, with dinner starting at 7 pm.
Call to make a reservation: 588-3958 or 592-5699.  Only 16 seats.