Published on:
Coconut Telefax June 24, 2019

Divi Welcomes a New Oceanfront Fitness Center
The Tamarijn & Divi Aruba All Inclusives recently celebrated the opening of their new oceanfront fitness center with Boston fitness guru Kelly Brabants.
Kelly brought her famous heart-pumping cardio workout to the new oceanfront gym, named one of the best hotel gyms in the world by FORBES magazine. She welcomed guests of all fitness levels to her intense class on a Saturday morning, and later hosted a private meet, greet & mingle at the Beach Bar over mini smoothies and fruit skewers.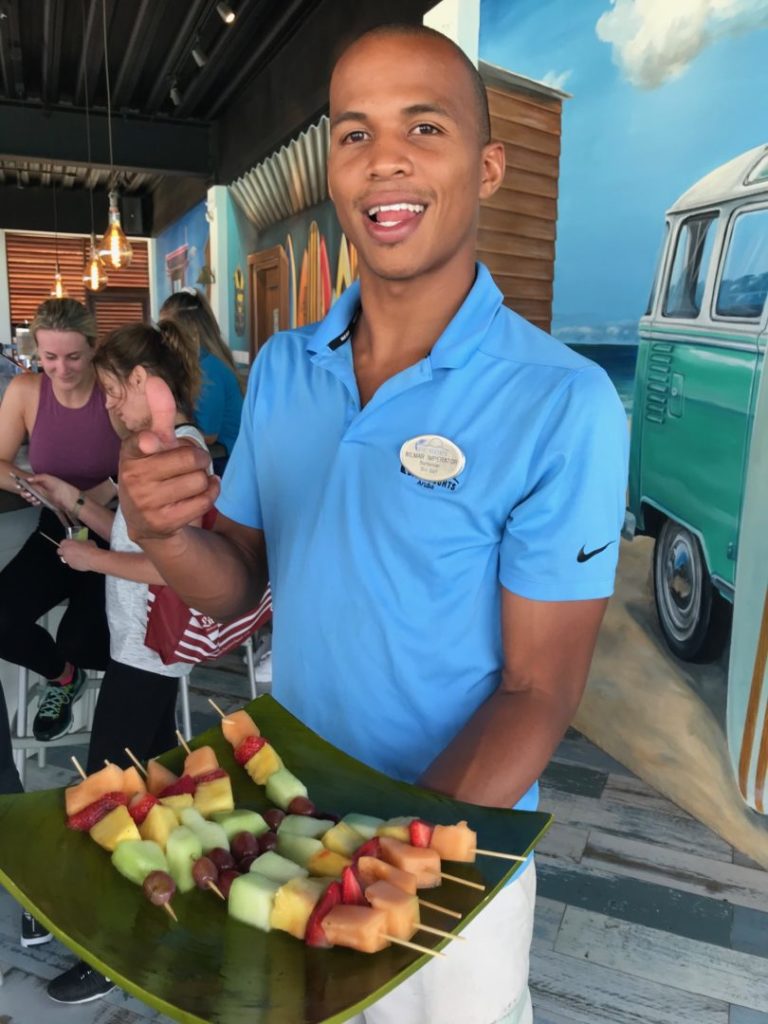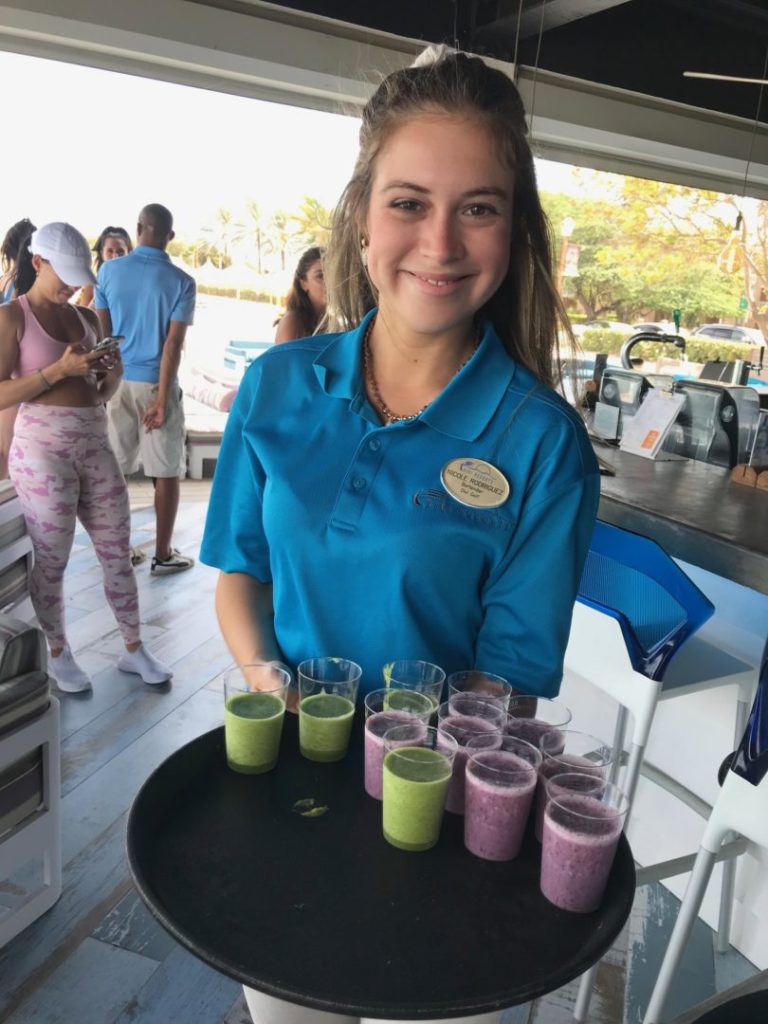 Kelly's visit to Aruba was documented by Boston Magazine, for publication later in the month, and as a guest of Divi Resorts Aruba, she enjoyed dinner in the company of Managing Director Alex Nieuwmeyer and GM Divi & Tamarijn Aruba All Inclusives Marin Bijl.
The balance of her trip to the island was dedicated to photography. Kelly shot a special pictorial featuring her Booty by Brabants (BBB) line of bathing suits, fitness, and lifestyle outfits. She has been to Aruba many times and decided to use the island's picturesque beaches as backdrops for her upcoming collection.
Kelly shares that Booty by Brabants is inspired by her values of self-confidence, unrelenting dedication to health and fitness, and her Brazilian roots. Her BBB fashion line is manufactured in Rio de Janeiro and has a distinctive and colorful look.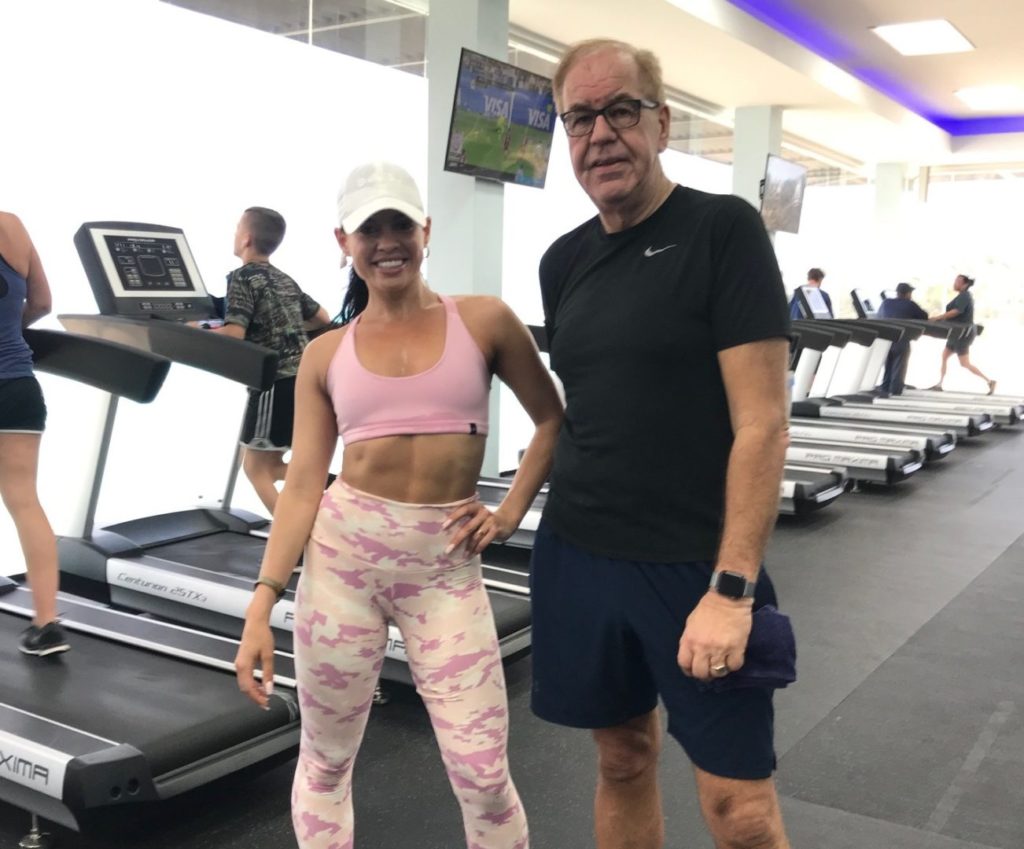 Having started her career as a trained dancer and certified personal trainer who taught professionally in some of America's most prestigious gyms, Kelly says she recognized the need for a fitness experience based on an intense full-body strength and cardio workout, paired with super positive, feminine, and energetic vibes. She began innovating a class with these ideals in mind—and clients responded positively.
The new Divi oceanfront fitness center features state-of-the-art cardiovascular equipment and stunning ocean views from its second-floor location above the Beach Bar and watersports center. Open from 6:30 am to 7:30 pm daily, with personal trainer on hand every Tuesday to Sunday from 11:30 am to 7:30 pm.
"Sea Bunita, Sea Bo Mes," A Fashion Show Featuring Children with Special Needs
The Renaissance Convention Center hosted a glamorous event last weekend when Aruba's children with special needs were paired with island celebrities to walk the red carpet at an annual fashion show titled "Be Beautiful, Be Yourself."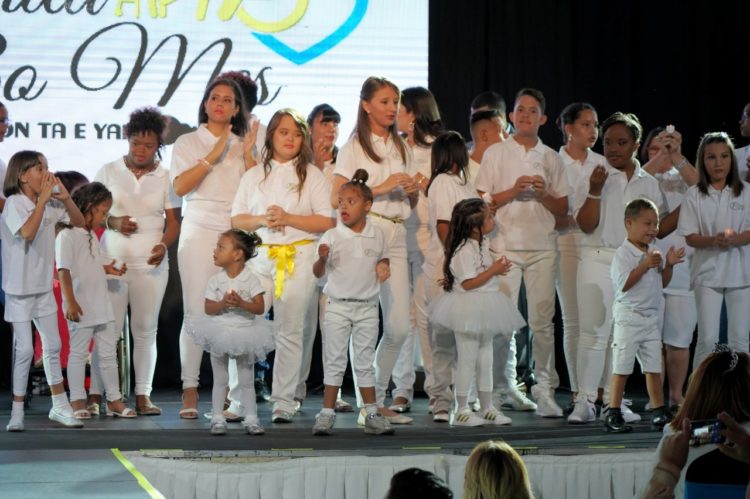 The convention center was full with cheering family members and friends, and the Prime Minister Evelyn Wever-Croes had the pleasure of sharing the catwalk with her model, an overjoyed Johnisha Medina. The premier also handed out two certificates of excellence, one to Ilaijah Croes, our youth Carnival Queen 2019, and one to Shawndre Geerman, our first special-needs international model. The premier thanked them for demonstrating that talent and passion have no limits, and that Aruba is truly an inclusive island.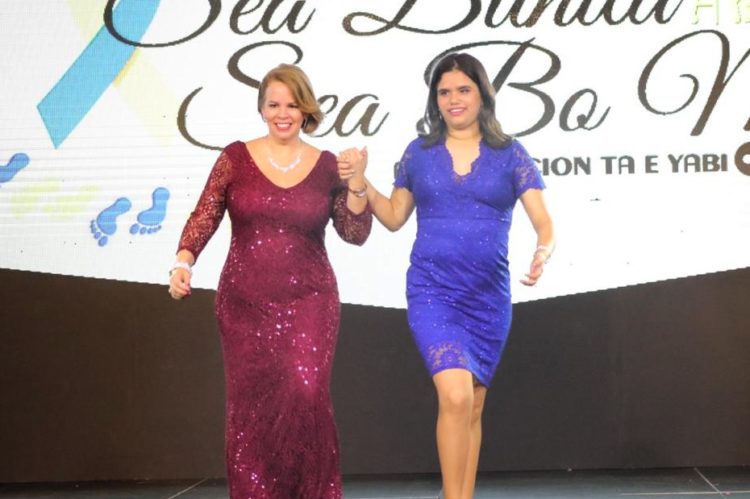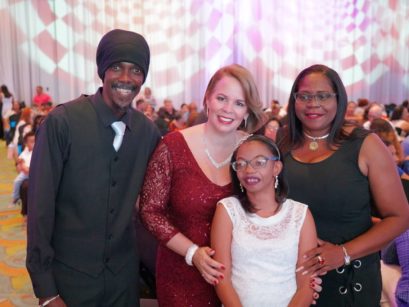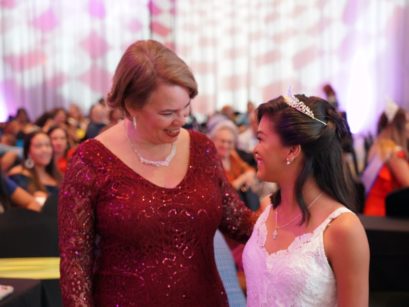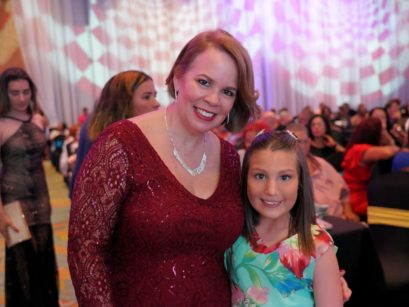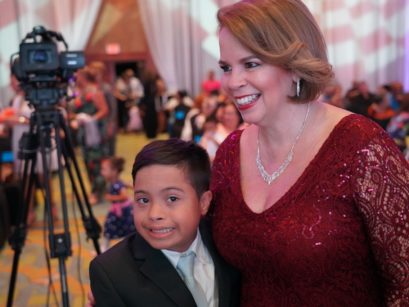 Thank you, Fundacion Sea Bunita Sea Bo Mes, and especially Hans & Marianela Geerman, who started the initiative four years ago.
Desert Chic at the Aruba Marriott Resort & Stellaris Casino Delivers a Sand and Stars Experience
The Marriott sales & marketing team shows its appreciation to its clients in many creative ways, among them an annual over-the-top party designed to show clients how important they are and how valued their business is. For the 2019 edition of the annual Customer Appreciation Party, the resort pulled out all the stops to delight and entertain an impressive A-list of locals. The invitation for a "desert chic" event came with instructions to leave our camels home but dress to complement Abu Dhabi's sandscapes, recreated on the beachfront of the Aruba Marriott Resort & Stellaris Casino.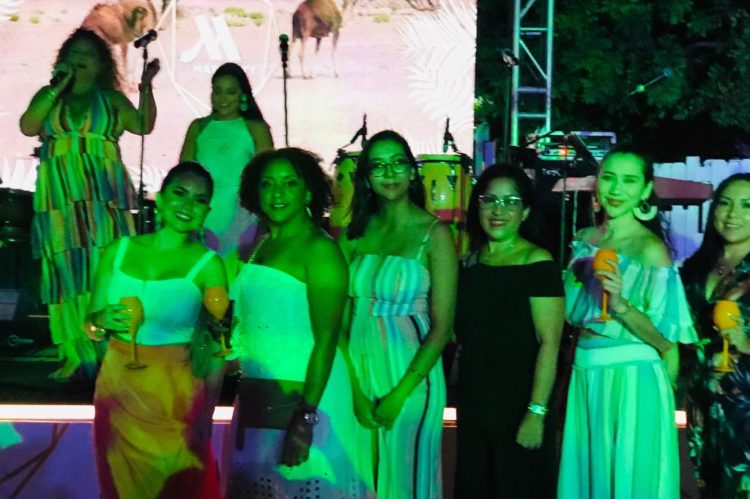 A full band, 'N Fuzion, along with a large dance floor, dramatic lighting, and billowing white curtains around low, cozy seating oases, set the tone for the toes-in-the-sand happening.  The weather was perfect with light wind and sparkling stars. Members of management were on hand to personally meet, greet, and mingle with guests, including Carolina Voullieme, Stacey Banfield, Noemi Tromp, Ivelisse Simon, Suelaica Nedd, Ester Maduro, Roosje Jacobs, Miangela Croes, Nataly Wever, and Karen Chastain.
The culinary team's holy trinity, Chef Romeo, Chef Ever, and Chef Dino, with F&B Director Bruce Snyder, orchestrated an extraordinary eclectic food experience, roasting corn and pineapples on an open fire and serving among other delicacies seafood casuela, seabass with coconut rice, octopus with crispy potatoes, and plentiful gorditas with smoked pulled pork.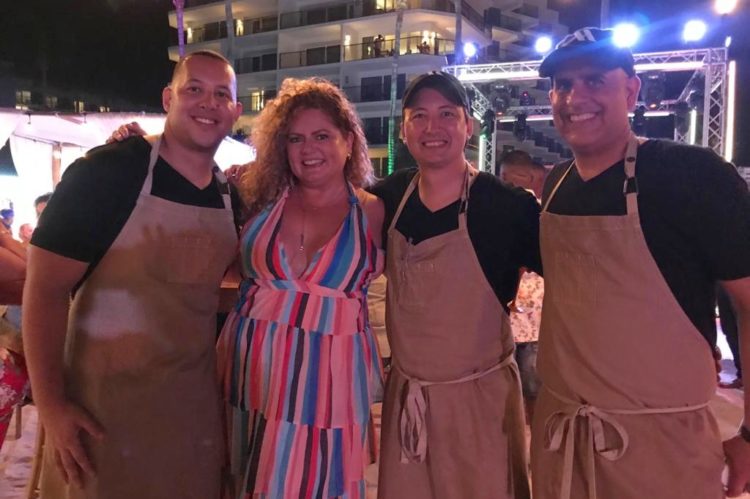 There was a heavy accent on desserts, with raspberry hibiscus pave, hazelnut dulce tarts, tropical cheese cake, and chocolate trifle getting a lot of attention.
Welcome flutes of nicely chilled French champagne, free-flowing cocktails, dance music into the wee hours, and acrobats floating in the pool in giant air balloons left party nomads with the hope of being invited again next year. Please don't drop us off the list.