Published on:
Coconut Telefax March 25, 2019 – One Last Look at Aruba Doet

Do Good and Have a Good Time!
#HaciBonPasaBon #ArubaDoet2019
Aruba Doet is the largest volunteer event on the island, under the auspices of the island's governor. The activity took place on Aruba on March 15 & 16. People signed up to help social organizations or promote a good cause together with friends, classmates, or colleagues. Whether they helped to paint buildings, repair playgrounds, or spoil a group of elderly, they were guaranteed to have fun!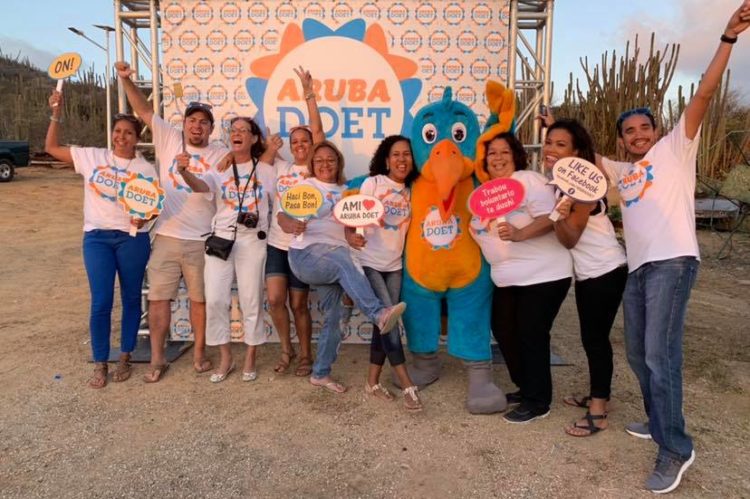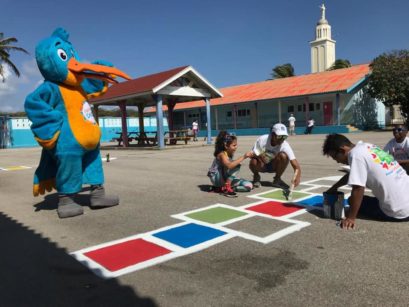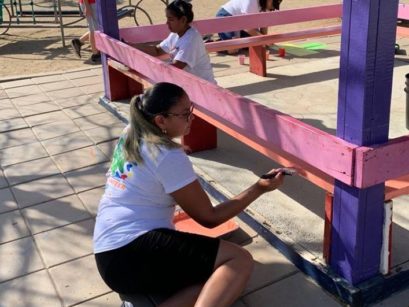 In total, more than 3,750 volunteers worked hard to carry out 187 projects, in collaboration with 167 social organizations.
ARUBA DOET is part of a larger organization, with NL DOET, ARUBA DOET, BON DOET, CURA DOET, STATIA DOET, and SMX DOET all unfolding at the same time. The Dutch fund makes large investments in social causes on the islands and strengthens the ties between the islands and the kingdom.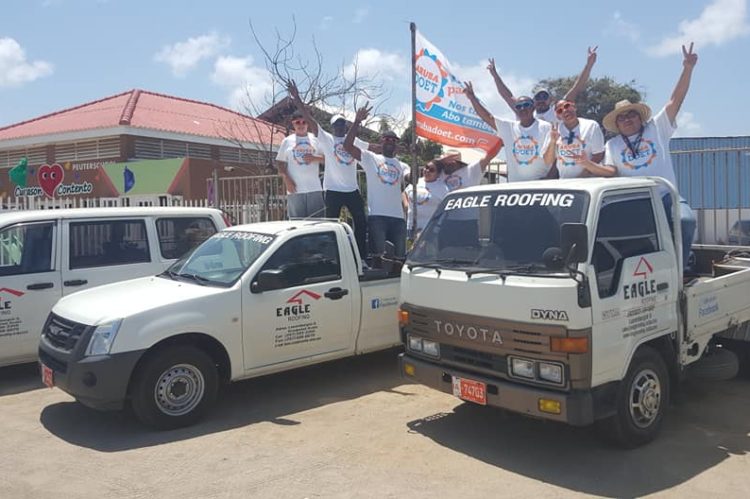 San Nicolas Bus Stop
University student Nadien Phillip recalls that for several weeks she had been thinking about a potential community project she was tasked with via the local university. She was stressed, and finally brainstormed with two fellow students. They settled on the de Vuyst public housing area in San Nicolas and set out to collaborate with Aruba Doet on building a bus shelter for the neighborhood.
After submitting the design for approval and rounding up volunteers, they worked for two full days, and by the second day, they completed the challenge—a charming bus stop made of recycled palette wood.
After its completion, local artist Santo Johnson was inspired to decorate it with his original art scenes.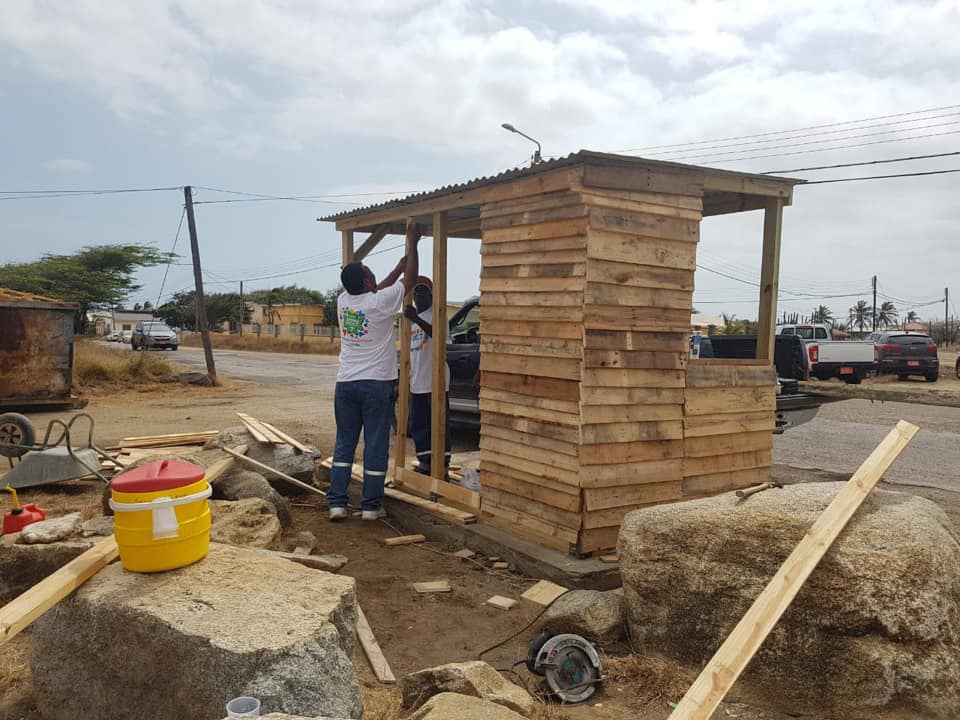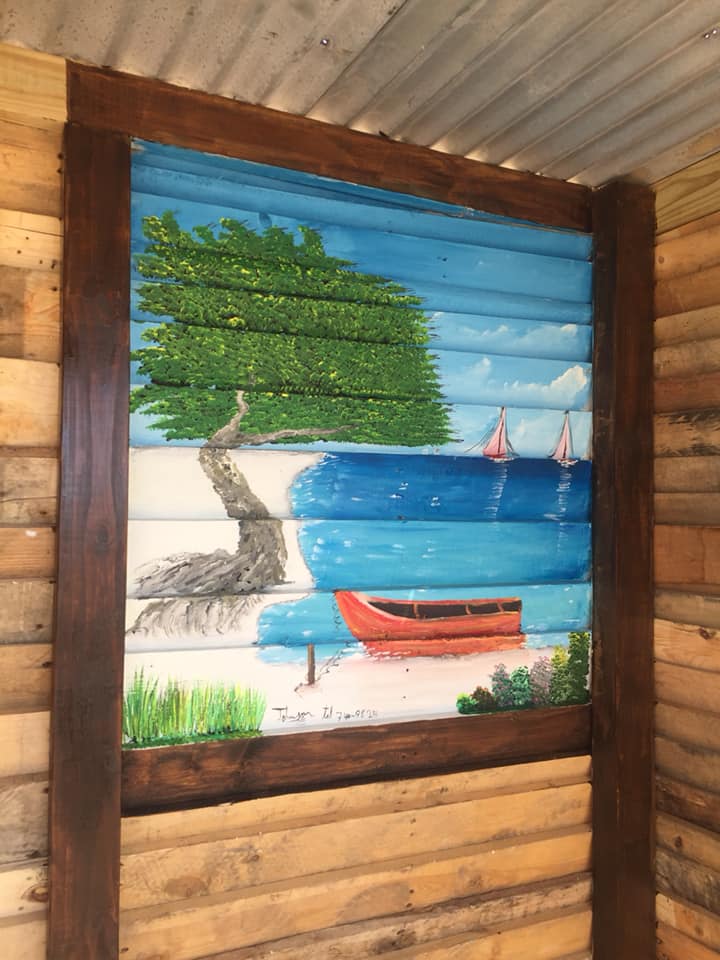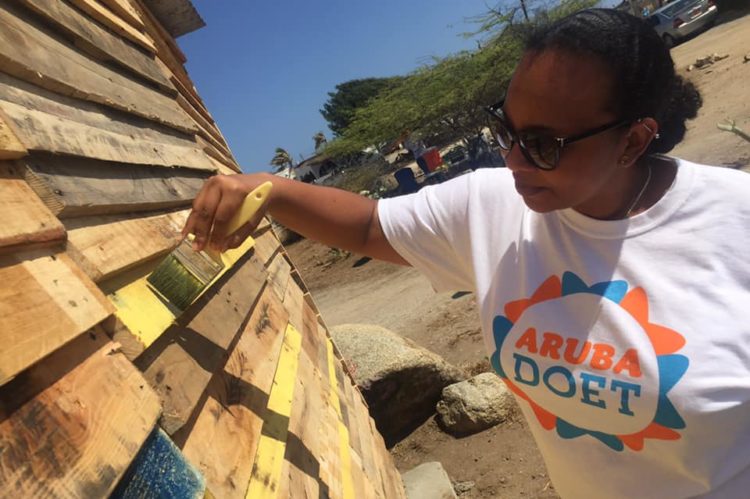 WIN: The de Vuyst neighborhood received a bus shelter.
WIN: The UA students scored big with a sustainable community project
WIN: Aruba Doet, the island's biggest volunteer movement, successfully delivered on of the 187 projects on its agenda.
Thank you, Stanley & friends, the team di Serlimar, and all other diligent volunteers who poured concrete, measured, sawed, hammered, painted, and raked the area.