Published on:
Coconut Telefax March 8, 2020

Kulture Café: A Brand New Arrival on Aruba's Culinary Scene
This San Nicolas café is locally owned and operated inside a fully restored monument called Nicolaas Store. This monument in downtown San Nicolas, Aruba's second largest city, was built around 1940, consisting only of the ground floor. It was owned by the Nicolaas family and served as a store where they sold books, instruments, newspapers, gifts, and more. In later years, the first floor was constructed to serve as the house where the Nicolaas family lived. The Nicolaas Store was a very popular store at the time. The building was abandoned for about 20 years, until Monumenten Fonds Aruba, the monument fund, bought the building in 2013. The full restoration of the monument was completed in 2016 with the opening of the Community Museum, along with an exhibit area upstairs for contemporary art and a small café.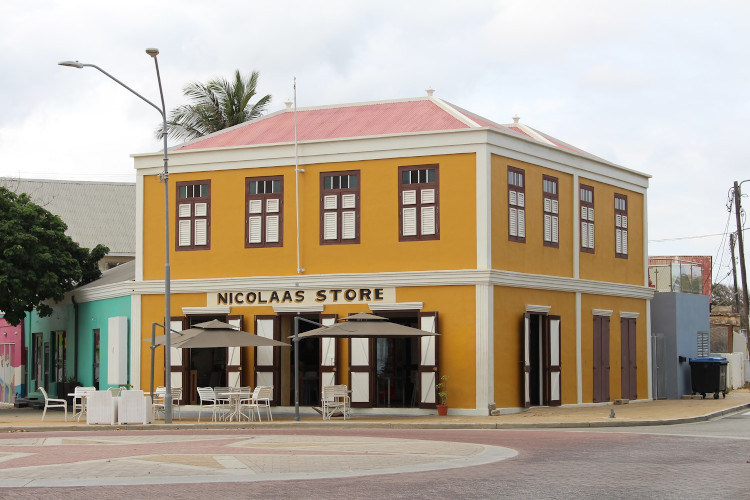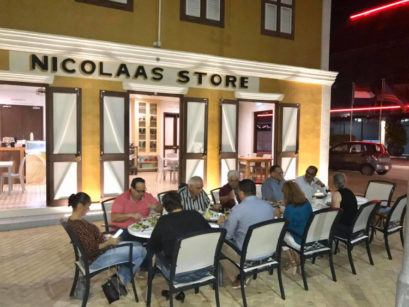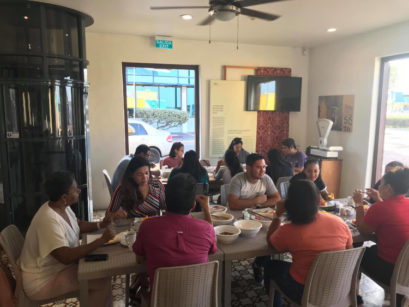 The café concept, by Nicolas Gordon, serves American breakfast, omelets, sandwiches, French toast, crepes, and other morning favorites, as well as an all-day dining menu with sandwiches, tacos, wraps, paninis, and salads. The menu carries a number of vegetarian and vegan options, dessert, and a long list of beverages, hot and cold.
Kulture Café
Van de Veen Zeppenfeldstraat #27, San Nicolas
Hours 8:00 am – 11:00 pm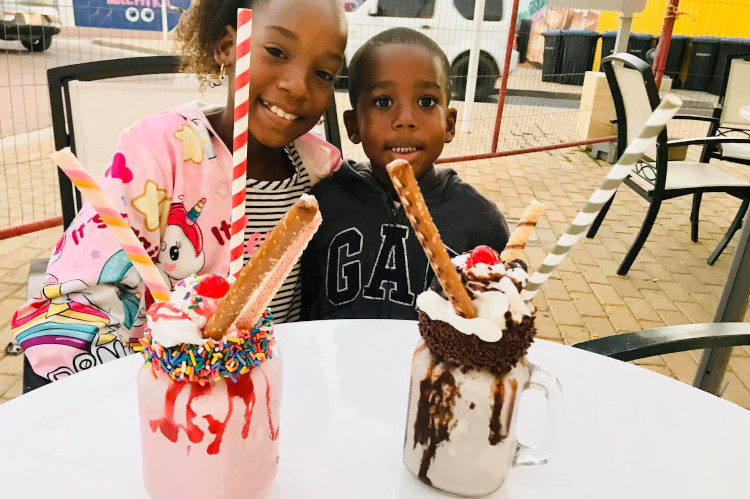 Love Multicultural Aruba 2020 Worth a Visit
Cas di Cultura is hosting an expo of 50 black and white portraits of loving people, carefully styled by Dutch photographer-to-the-stars Kees Tabak, a man who has made a career out of making talented, driven, beautiful people look even better in print.
The expo Love Multicultural Aruba 2020 documents people Tabak met on the island over the last two years. Ordinary people from all walks of life. They are all pictured with the partners. Apparently Tabak has been living here quietly, but once a photographer, always a photographer.
The photographs reveal an amazing kaleidoscope of people all looking bravely into the camera lens, allowing Tabak to get into their soul and connect.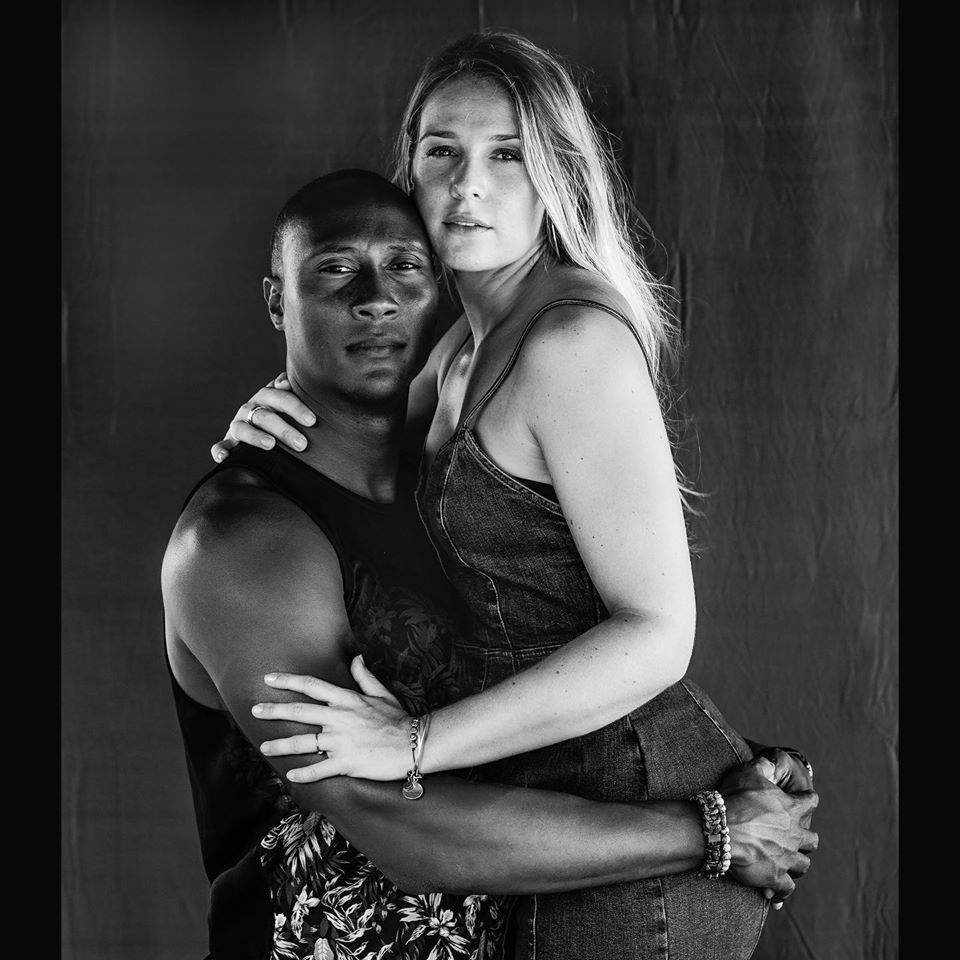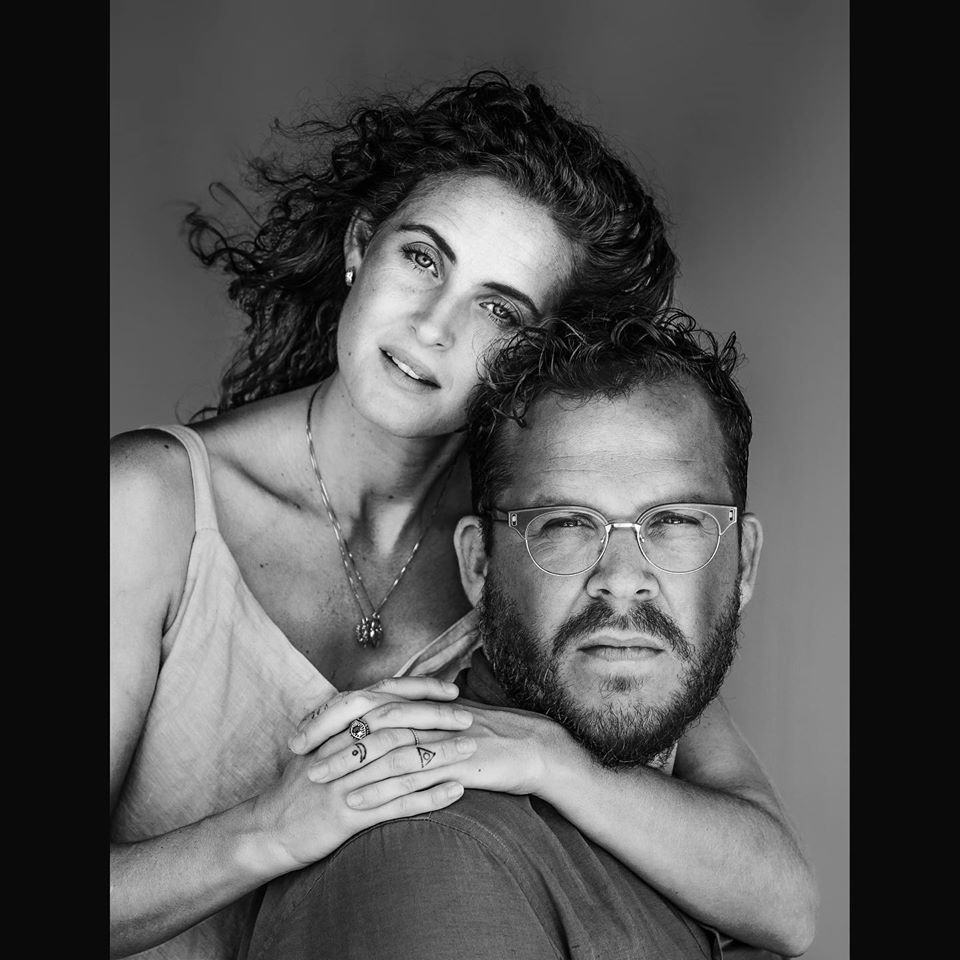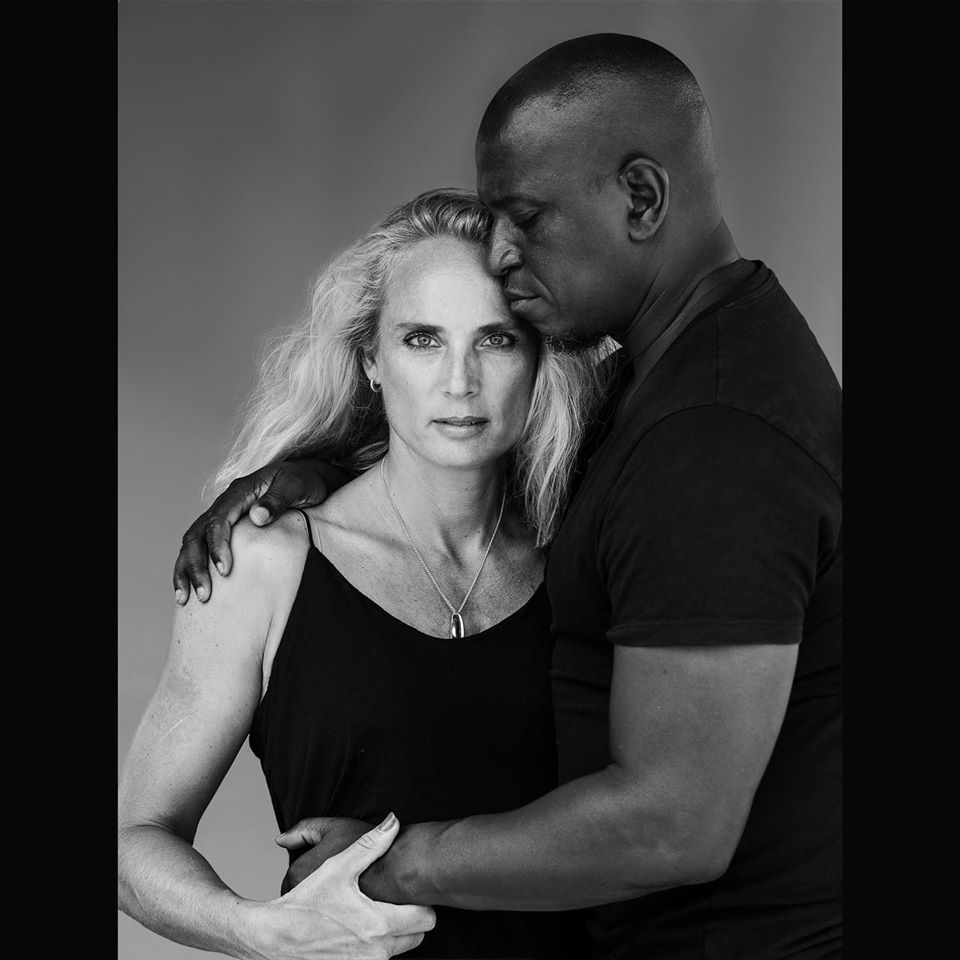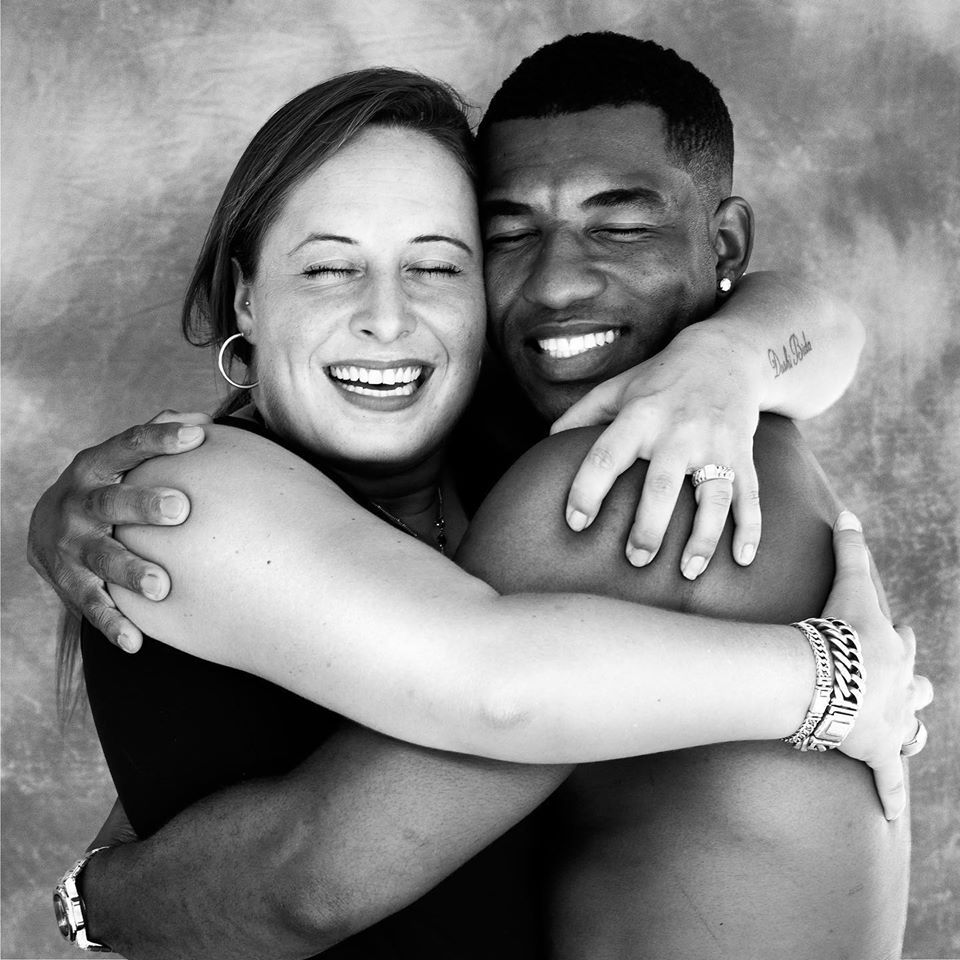 The results are rewarding for us the viewers.
Our ordinary people look like rock stars.
They are dramatically lit, but gently posed in perfect harmony, interlocked in 50 different but genuine embraces. Tabak gave them time to connect, to feel the love and the flow of humanity. The images overcome all barriers—of race, religion, politics—with differences melting away. Just beauty remains.
Of course the perspective is important—the eye of the photographer and his impeccable taste.
The expo is what Tabak sees. A little light manipulation, and tada, perfection.
Cas di Cultura is open during normal business hours and is adjacent to Talk of the Town Hotel in Oranjestad.
Battata Beach Bar & Food Opened on the Beach at Cura Cabay/Zeewijk
Adventurers are invited to try the new beach bar with a satisfying snack and drink menu. The opening of the beach bar supports the decision of the government to encourage investment in the San Nicolas area. Battata, as you already guessed, means "potato" in Papiamento, and we bet their French fries with sate sauce are great.  Let us know what you think.
Enjoy sunset happy hour daily from 6 to 8 pm.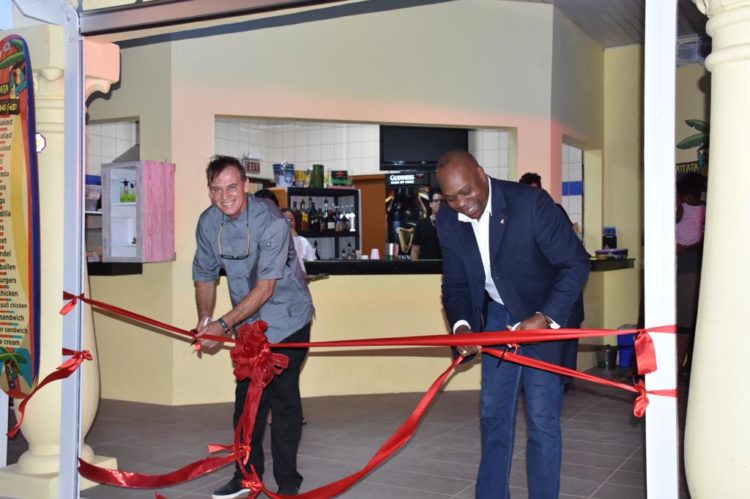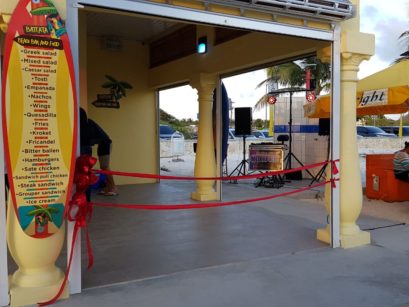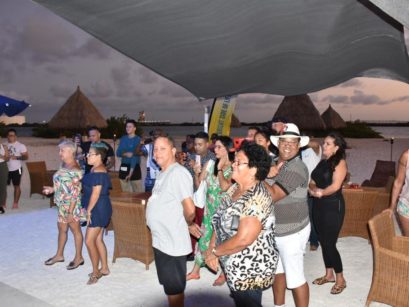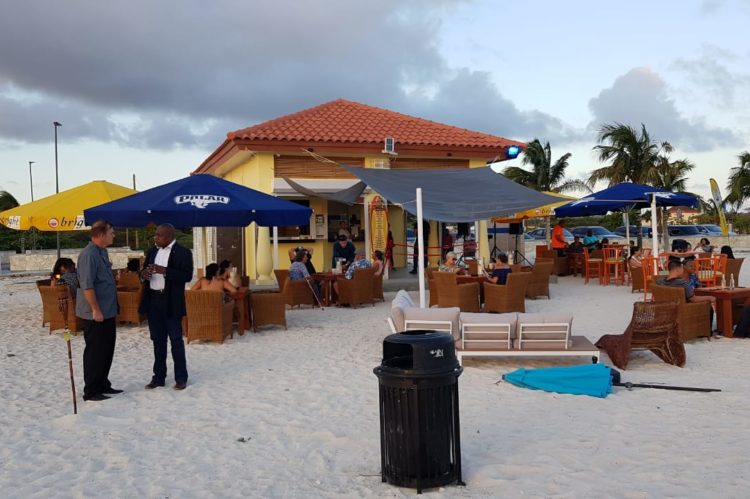 Steffen Maas, Realizing Dreams
Steffen, a Dutch-born graphic designer and teacher by profession, dreamed about the ArubaABC project, designed to promote the unique Aruban culture to foreign visitors as well as to the locals. ArubaABC, he explained, wants to stimulate literacy, reading, culture, and cultural awareness among kids and adults.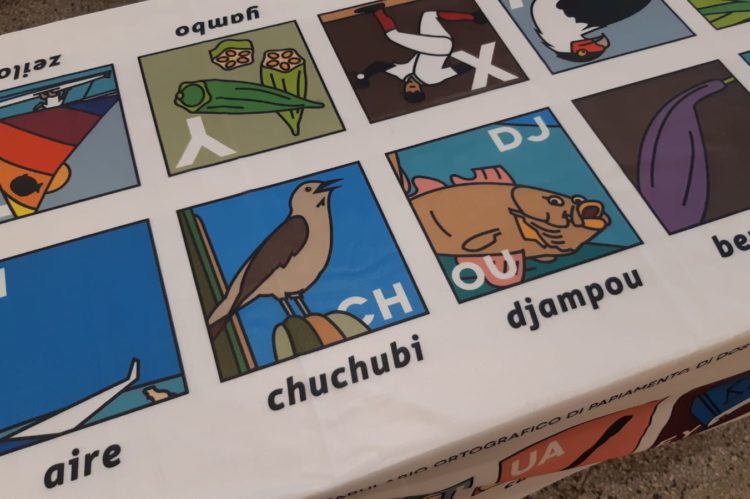 He worked on the production of colorful, artistic illustrations, representing flora and fauna, monuments, and places of interest, and offered their names, as well, in the correct Papiamento spelling, as a way of teaching language skills.
Last week, he inaugurated an exhibition at the National Library in Aruba, dedicated to his work, in collaboration with the World Literacy Foundation.
The exhibition marked the publication of his first book, Mi Buki, available for purchase, or as a donation supported by the World Literacy Foundation.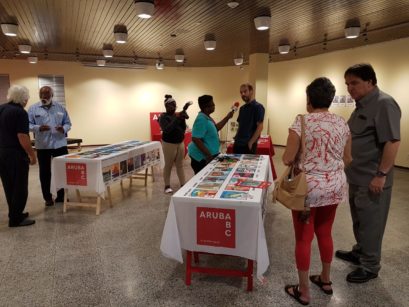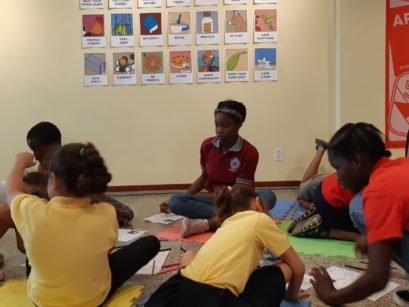 By purchasing any artwork, stationary gift, or educational item of ArubaABC, patrons support the designer's desire to introduce ArubaABC in schools as appealing and effective teaching materials for the classroom.
Steffen's card games help build language skills and cultural knowledge, and are suitable for anyone from kids at elementary schools to retirees wishing to master a new language.