Published on:
Coconut Telefax October 21, 2019

Charity Golf Tournament "Putts for Paws"
Divino Aruba and Tito's Handmade Vodka have initiated a "Putts for Paws" charity golf tournament on October 26, benefiting Sgt. Pepper's Friends animal rescue foundation in view of October being Animal Month.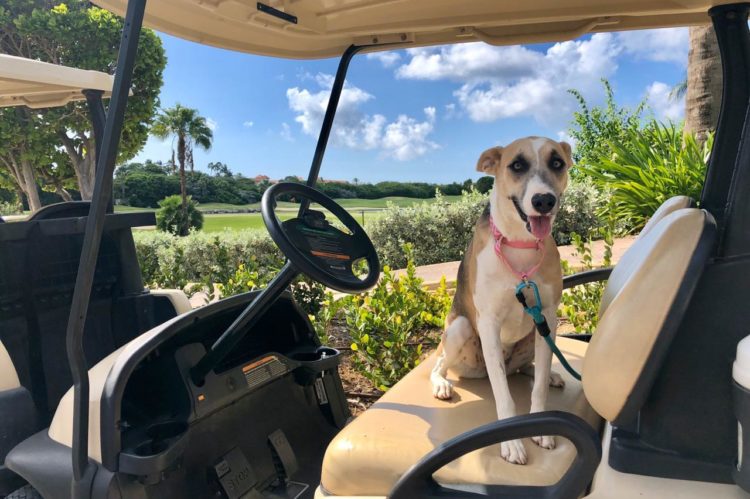 The call is out to invite hospitality and business entities to participate in this fun, worthy event OR support the event with donations for the auction, winners' prizes, and raffles, such as breakfasts, lunches, or dinners for 2; weekend stays or gift certificates; local paintings or art; jewelry/watches; or other appropriate donations.
Ways to Participate or Sponsor:
1. Sponsor a golf team of 2 ​@ $300 per team or participate yourself
2.​ Be one of our hole sponsors, Gold $750 (this includes a Golf Clinic)
3.​ Buy lunch vouchers @ $65 per person
4. Donate prizes for the winning teams and auction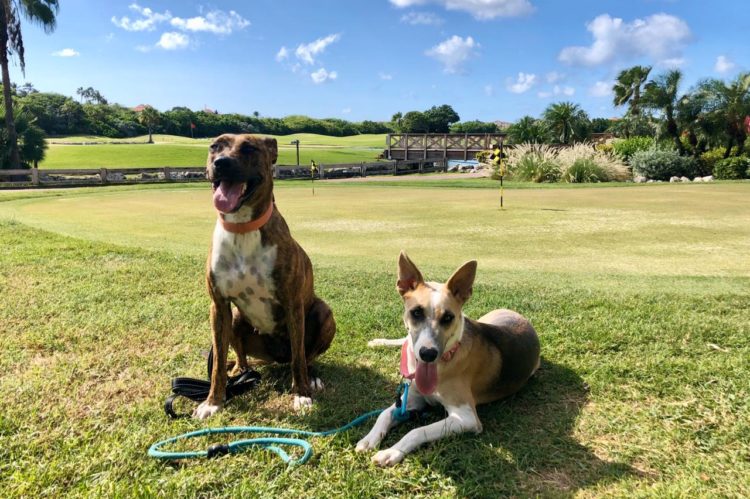 Tournament details:
18-Hole, 2-Man Scramble at Divi Links
Date: Saturday, Oct 26, 2019
Tee-off time: 8:30 am shotgun start
Green fee: $150
Availability: 64 golfers
Windows on Aruba lunch: 1 pm (included in golf fee); buy-in lunch is $65 p.p. inclusive
Auction during lunch: various amazing items
Hole-in-one prize: Mercedes A-class (Yrausquin)
1st Prize: 2 roundtrip tickets to Amsterdam, 3-night hotel stay, and 2 rounds of golf
2nd Prize: 2 Tito's golf bags
Closest to pin: TBD
Longest drive ladies: TBD
Longest drive men: TBD
Thanks in advance to those who consider participating or sponsoring! To indicate interest in participating or sponsoring, please contact Inge Van Roon at +297- 525-5225 or [email protected].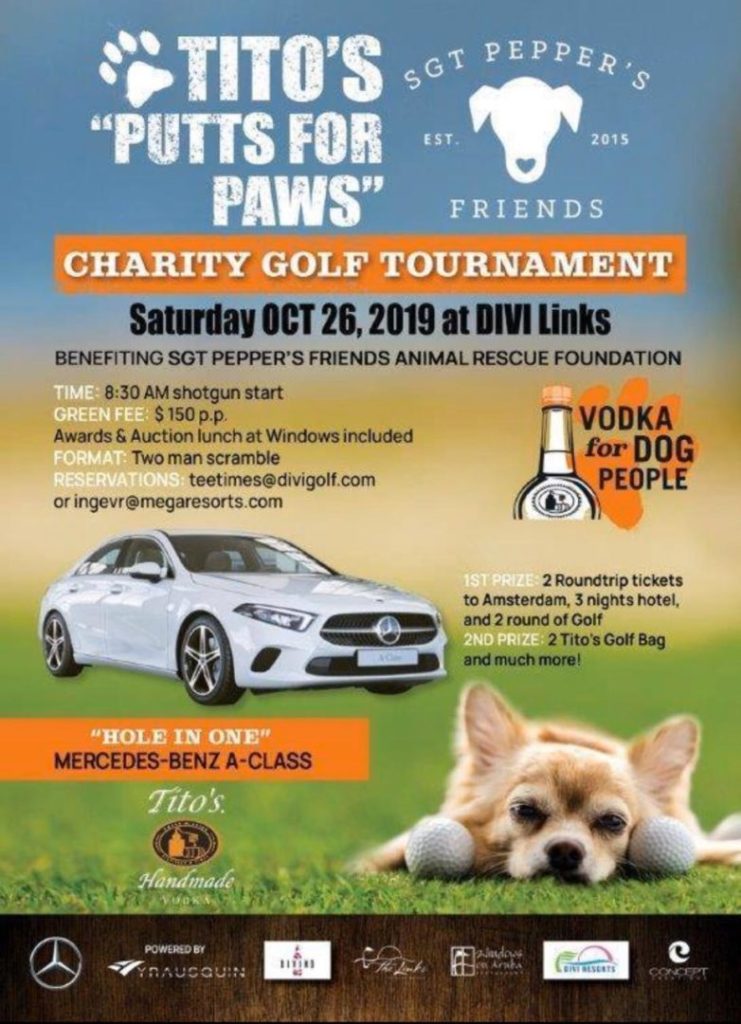 RIU Hotel & Resorts in Aruba Partners with Ha'Bon Aruba
RIU Hotel & Resorts in Aruba and Ha'Bon Aruba formed a unique partnership to offer resort guests handcrafted soaps, made by locals with special needs, at both Riu Palace Aruba and Riu Palace Antillas. Both organizations are proud of this partnership and the opportunity to provide work to Arubans with special needs, clients of the non-profit foundation Stichting voor Verstandelijk Gehandicapten, at the Ha'Bon plant.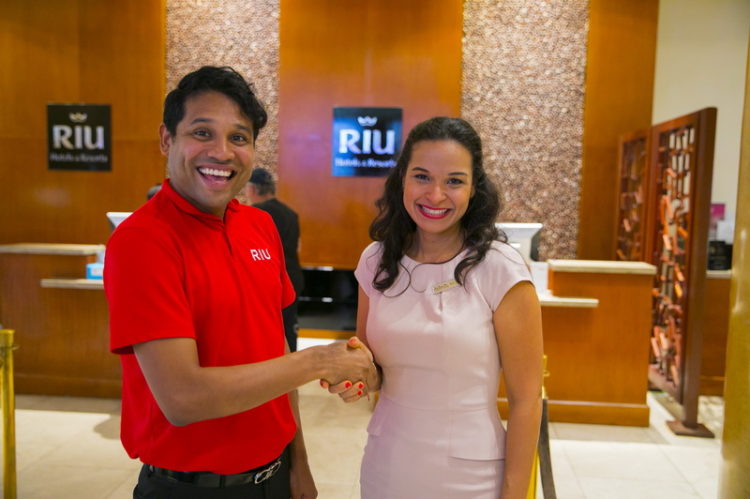 For Ha'Bon Aruba, this is a welcomed opportunity. The company started in 2015 making handcrafted luxury soap, and today employs a team of 28 special needs persons, says Naline Heilbron, founder and director of Ha'Bon Aruba.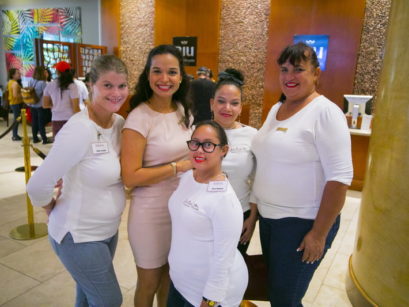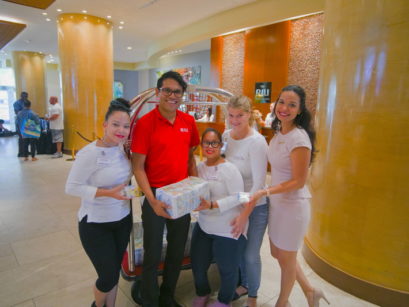 Ha'Bon also reprocesses leftover soaps from the hotel into luxurious recycled bars for the local food bank operated by Fundacion pa Nos Comunidad.
RIU Hotel & Resorts' support of Ha'Bon Aruba shows its continuous care for Aruba, its people, and its environment.
Ha'Bon Aruba's new plant is located at Caya Taratata #11, Oranjestad. For more information about Ha'Bon Aruba, please visit www.habonaruba.com.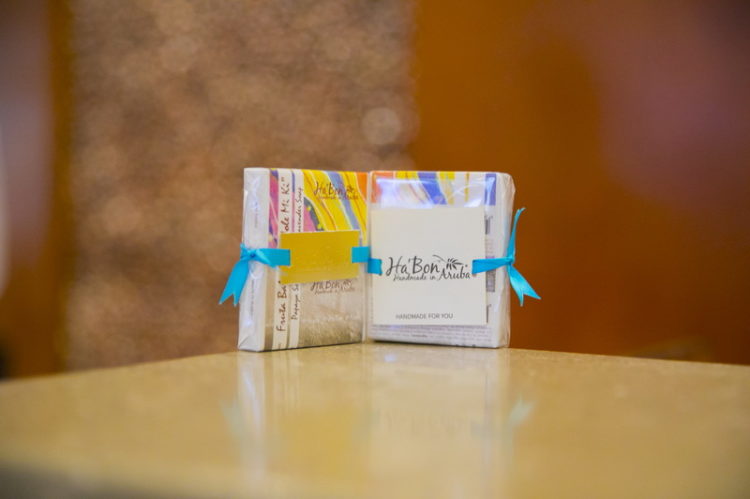 Prime Minister Evelyn Wever-Croes Meets with Members of the Local Youth Parliament
The Youth Parliament is a local support organization for young people, established in 2003. It works here with the express mandate of developing the minds of young locals and preparing them for future careers and leadership within their community. The local Youth Parliament encourages thinking and awareness of both local and global issues.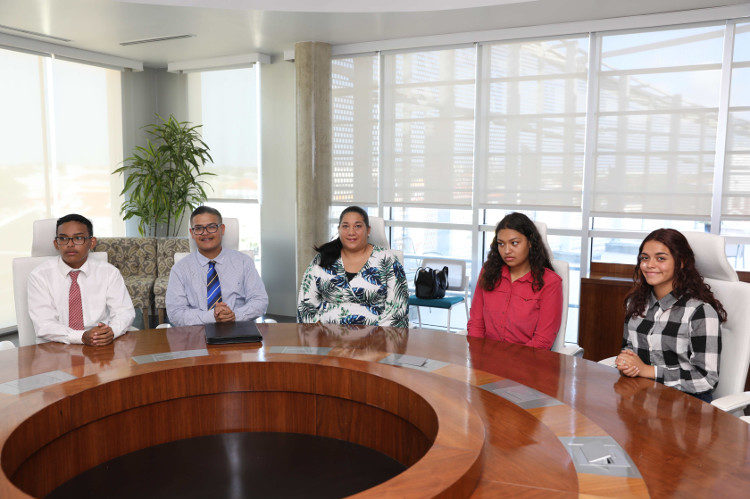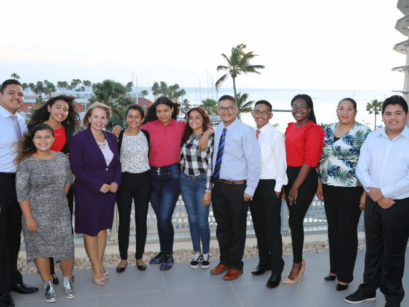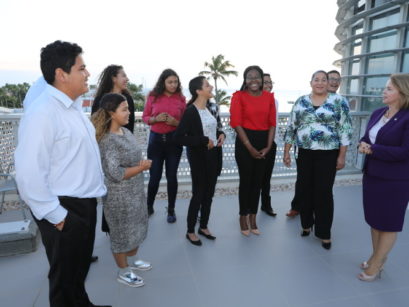 In the October meeting, the forum focused on the environment, the economy, and education in general, and the prime minister took time to listen to creative suggestions, comments, and preoccupations, stating that when we listen to our youth, we help them find their way and define their goals and aspirations.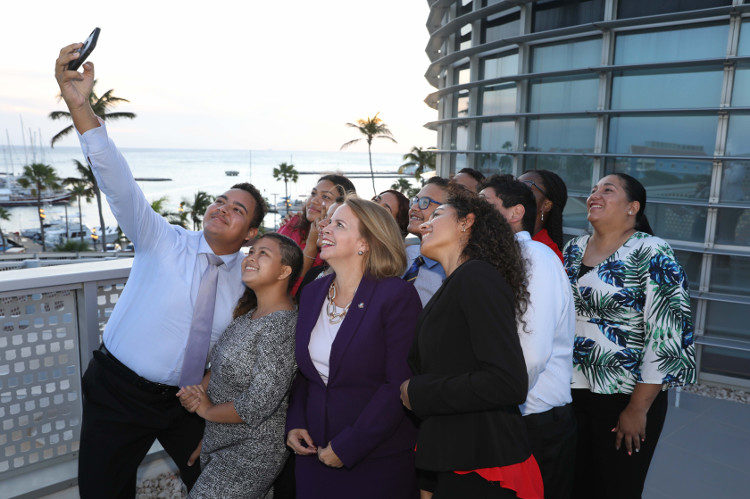 The Stellaris Casino Hosts a Tier Dance Party
The island's largest casino, Stellaris Casino, welcomes guests at the Aruba Marriott Resort. Open 24 hours a day, it offers a premium gaming experience in a Las Vegas-style ambiance, with 25 gaming tables featuring Let It Ride Poker, Three Card Poker, Caribbean Stud Poker, Texas Hold'Em Poker, Craps, Roulette, and Blackjack, in addition to 500 of the latest slot machines with state-of-the-art technology and 3-D, immersing players in an extraordinary experience.
Guests who pick up an exclusive VIP Club card sign into a loyalty program that allows them to get the recognition they deserve for their slots and table game play. The Black, Platinum, Gold, and Silver tiers grant players special benefits such as a seasonal party. The Stellaris Casino recently hosted a Tier Dance Party with cocktails and food. Players who earned points, comps, and prizes via their VIP card were also invited to the fantastic complimentary party.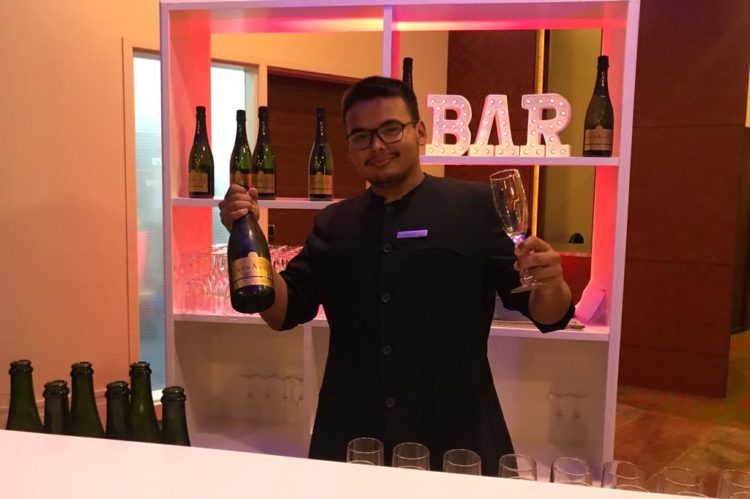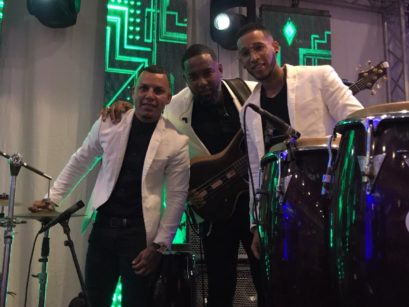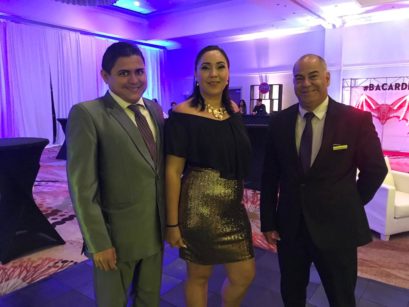 The VIP club offers players a wide array of complimentary casino services, cashback, and promotional credit benefits. Players are rated for both slots and table games play while conveniently using only one card.
Come in on Thursday, Saturday, or Sunday for Bingo, offering attractive cash prizes with an enjoyable buzz, as well as complimentary drinks and snacks.
1st Aviation Cake Baking Competition
Aruba Airport Authority N.V. (AAA), in collaboration with EPI Hospitality & Tourism Unit, held the 1st Aviation Cake Baking Competition on Sunday, October 13, 2019. A total of 10 teams consisting of 2 EPI students each competed to become the winner of a brand new baker kit.
The first part of the competition took place on Saturday, October 12, where each team had a maximum of 2 hours to bake their cakes in preparation for the main competition the next day. On Sunday, the 10 teams were officially introduced and were asked to stand at their assigned stations in EPI H&T's kitchen, where the competition started at exactly 10 am. The teams received 5 hours to cut their cakes and prepare and create all their cake decorations. At exactly 3 pm, the time was up and all cakes were transported to Aruba Airport's US check-in building, where the main judging event took place.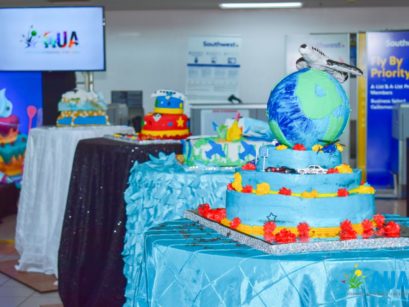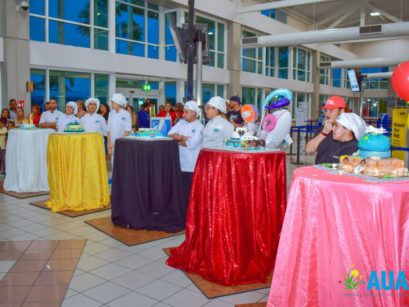 During the live streaming of the event on Aruba Airport's Facebook page, each team had 2 minutes to present their cake to the judges, who consisted of professionals in the baking industry as well as known persons in the tourism and aviation industry. The judges were able to taste the cakes and score them based on creativity, overall appearance, texture, taste, and flavor.
At the end of the competition, the top 3 teams were called forward. The Bronze Whisk Winner (3rd place) was Team Champions (Jahrmael White & Requelle de Weever). The Silver Whisk Winner (2nd place) was Team Dushi Gateway (Aneudy Liriano & Garrick Tromp), and the Gold Whisk Winner (1st place) was Team Pixies (Mariel Willems & Michelle Fitz Verploegh).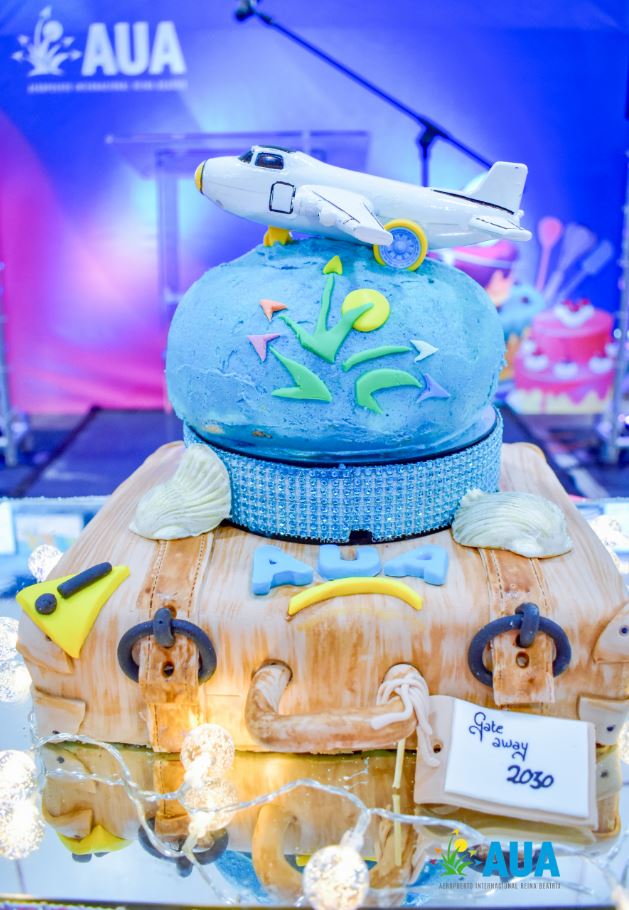 AAA would like to congratulate all 20 students who participated at the 1st Aviation Cake Baking Competition and would like to thank the dynamic team of EPI Hospitality & Tourism Unit and all volunteers who helped during the preparations and two days of the competition to make this event a successful one.