Published on:
Coconut Telefax September 2, 2019

Ruth's Chris Steak House Aruba Earns Wine Spectator Restaurant Award in 2019
Ruth's Chris Steak House Aruba has been honored for its outstanding wine program in Wine Spectator's 2019 Restaurant Awards. The restaurant is recognized among other winners from all over the globe as a top destination for wine lovers.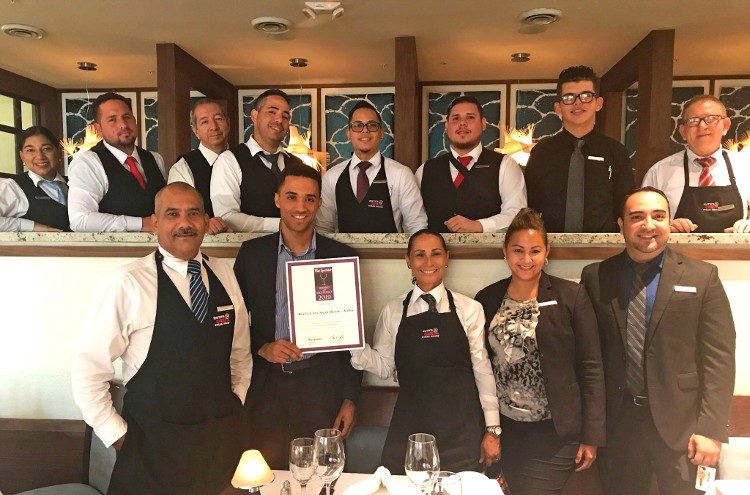 "We're pleased to shine a spotlight on the destinations around the world that show devotion to their wine program while also creating a comprehensive global dining guide for our readers to enjoy," said Marvin R. Shanken, editor and publisher of Wine Spectator. "Both novice wine lovers and seasoned sommeliers alike actively seek and frequent restaurants with exciting, well-curated wine lists. Bravo to all the 2019 recipients—we raise a glass to you."
Wine Spectator began its program to recognize the world's best wine lists in 1981. There are three levels: the Award of Excellence, the Best of Award of Excellence, and the Grand Award.
Ruth's Chris Steak House Aruba won the Award of Excellence. The Award of Excellence recognizes restaurants whose wine lists feature a well-chosen assortment of quality producers along with a thematic match to the menu in both price and style.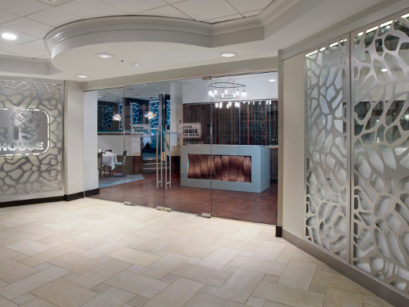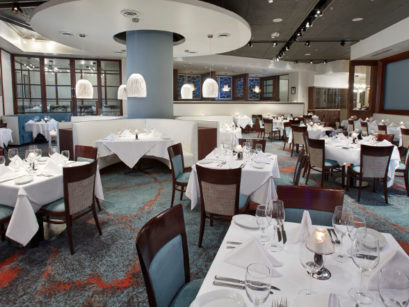 BAZ-RRR Galleria & Brasserie Presents Laureen Eman
Artist Laureen Eman recently inaugurated a solo exhibition at BAZ-RRR in the presence of family members, fans, and friends. The BAZ-RRR walls are now graced with her latest works, two floors of colorful and charming frames and medallions. While already an established artist, Laureen started working with floetrol and resin and just fell in love with the results. Every piece is unique and gives her a great desire to create more, leaving the viewer with a desire to buy one.
All works are reasonably priced and depict creation, nature, the ocean, the planets, plant life, and our seasons.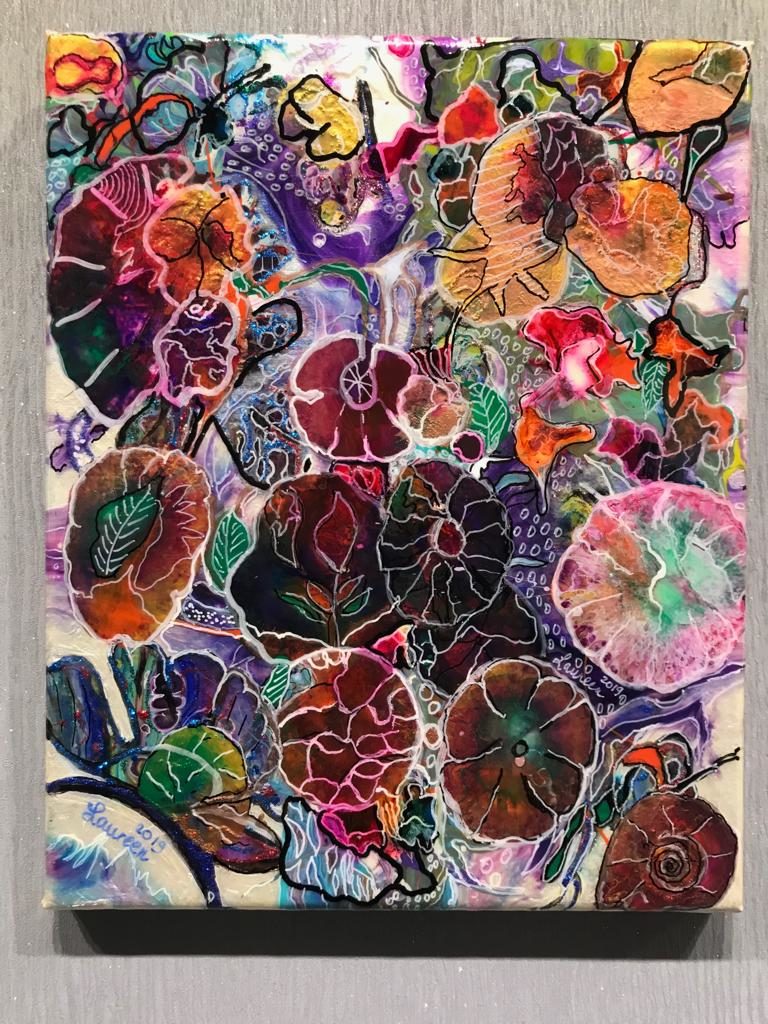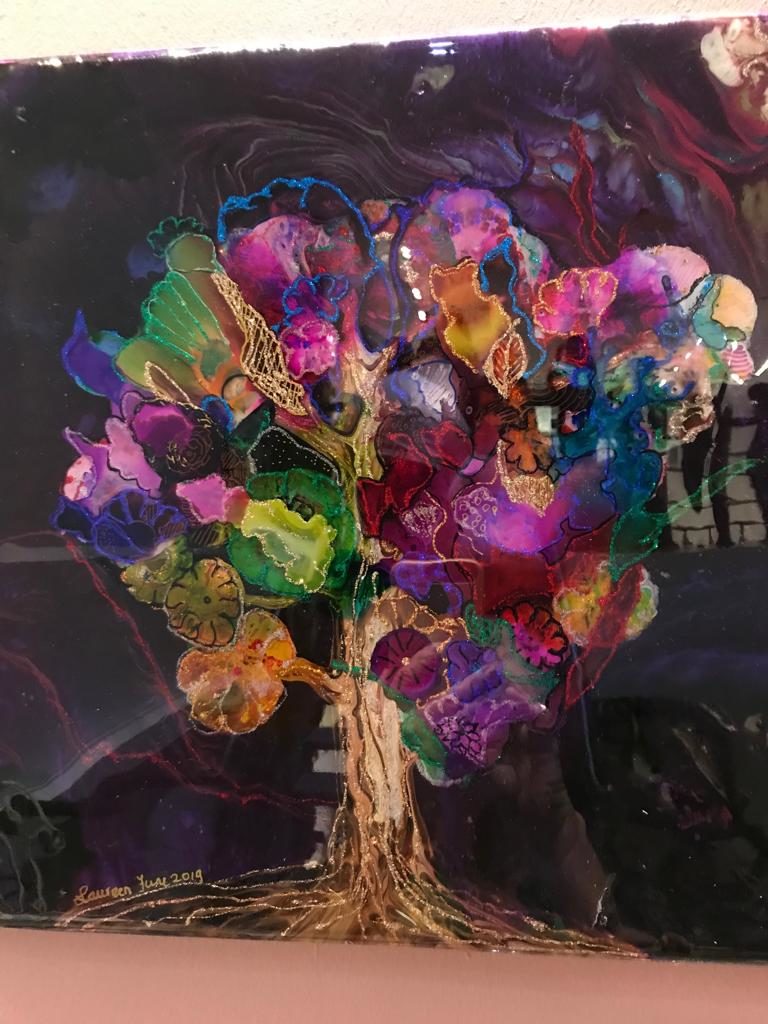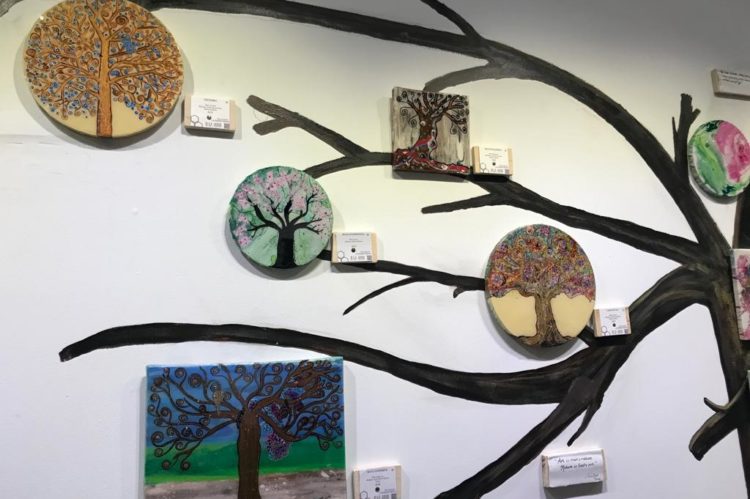 BAZ-RRR is a unique concept in Oranjestad. It aims at creating a new experience and uniting the community, becoming a business with a purpose—a catalyst of positivism, philanthropy, artistry, and sustainability.
The gallery walls regularly host local art. By creating this gallery space, BAZ-RRR is contributing to the art & cultural sector of Aruba. Featured local artists include Muchi'Mondi Luna & The Wolff, Armando Goedgedrag, Elvis Tromp, Levy Geerman, Damilice Mansur, Vanessa Paulina, Ronchi de Cuba, and now also Laureen Eman.
A great addition to this concept is the brasserie menu, which boasts  a plant-based fusion of vegan and meat-lover options for all-day dining.
The solo expo was helped by MUSE theater and events.
Rage Hosts End of Summer Event in Style
Prizes, a wheel of fortune, cocktails, and bites created a special summer event for fans of Rage Silver at Palm Beach Plaza. Clients were invited to shop, spin, sip, and win while trying on the new offerings by favorite brands including Uno de 50, which featured two fun collections: My Energy and My Luck.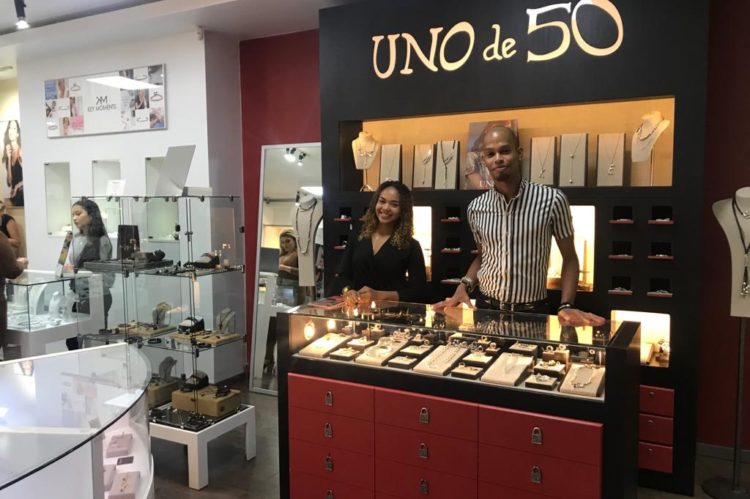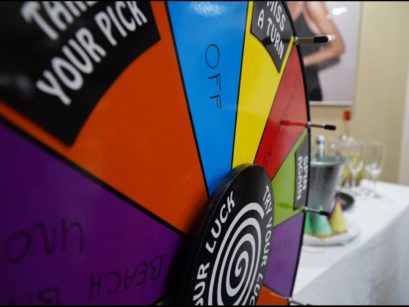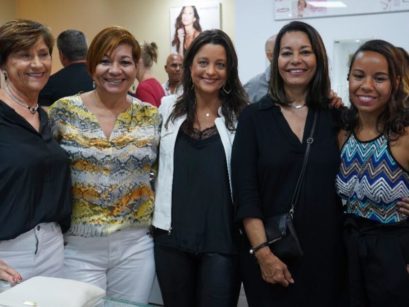 The charming boutique also offers casual clothing by Lola & Sophie; watches by Fossil, Guess, and Diesel; and a great selection of BECK Jewels, TiSento, INOX, and gold-plated cubic zirconia pieces. Rage at Palm Beach Plaza is open for business from 9:30 am to 8 pm.
The countdown to JOLIE, a jewelry boutique at the Renaissance Mall, is on—another feather in owner Marney Wever's cap.
Aruba's Main Drag from Ling & Sons to Divi Phoenix Renamed
Recently, politicians and dignitaries wished "bon bini," welcome, to Avenida Nelson Orlando Oduber, the portion of the Sasaki highway between the Ling & Sons intersection at the beginning of the low-rise hotel strip to Divi Phoenix at the end of Eagle Beach and the beginning of Palm Beach.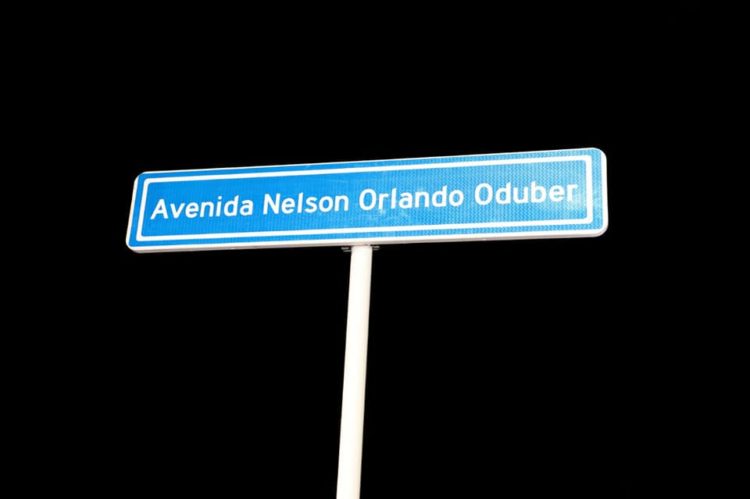 The former Sasaki Weg, named after the urban designers who oversaw its construction, was renamed for Aruba's former prime minister of the MEP party, a politician with a 36-year career who initiated the highway's design in order to facilitate the flow and growth of tourism.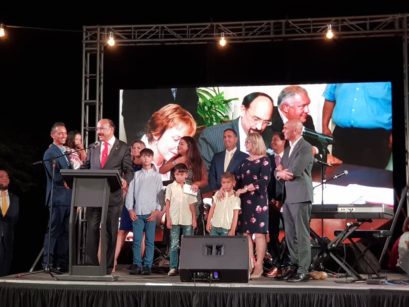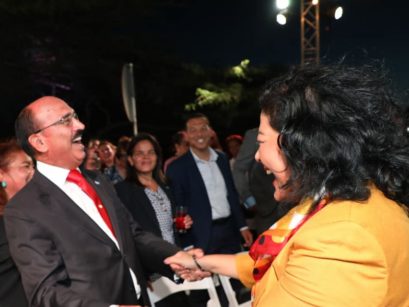 Nelson Orlando Oduber served as the second prime minister of Aruba for MEP, Movimiento Electoral di Pueblo, from 1989 to 1994, and again from 2001 until 2009.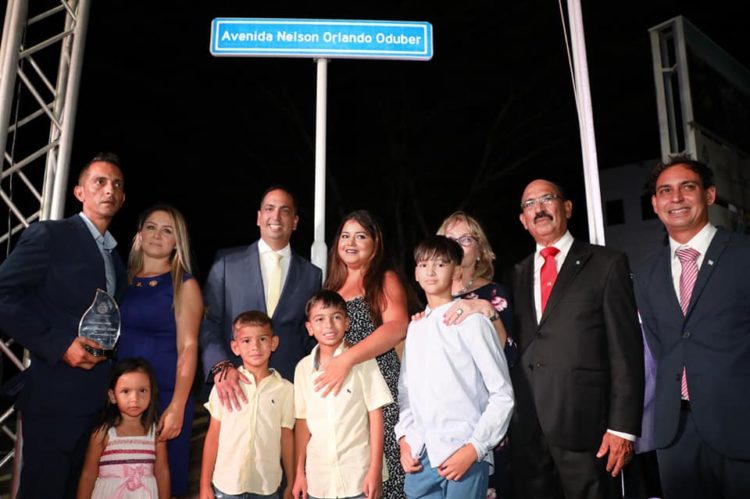 Joost Meijs Officially Took Over the CEO Position at Aruba Airport Authority N.V.
After the announcement back in March 2019 by Aruba Airport Authority N.V. (AAA) that its CEO Mr. James Fazio has decided to pursue other career opportunities, it was later announced in April 2019 that Mr. Joost Meijs, ex-CEO of Eindhoven Airport, would take over the responsibilities of Mr. Fazio as the new AAA CEO.
In the presence of his Excellency Governor of Aruba Mr. Alfonso Boekhoudt, her Excellency Prime Minister of Aruba Mrs. Evelyn Wever Croes, his Excellency Minister of Tourism Mr. Dangui Oduber, his Excellency Minister of Justice Mr. Andin Bikker, Chairperson of the Board of Supervisory Directors Mrs. Marion Kan, together with other airport stakeholders and partners, the outgoing AAA CEO Mr. James Fazio symbolically handed over the vital airport position to incoming AAA CEO Mr. Joost Meijs with a construction hard hat, safety vest, and shovel.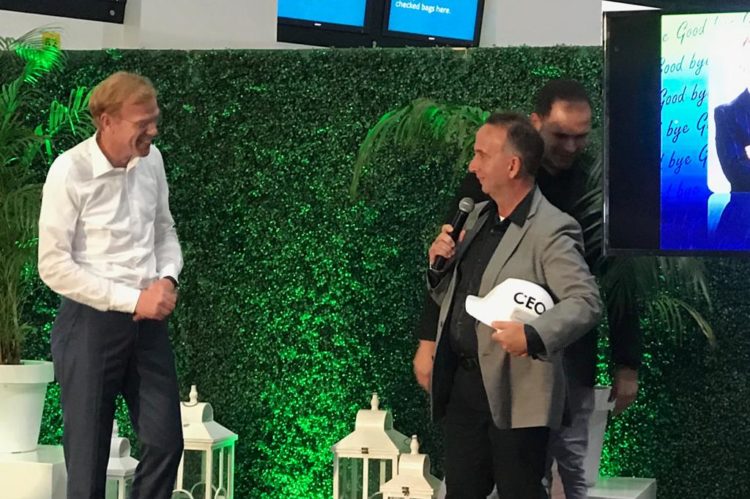 "The airport is transitioning from the planning to the construction phase of the Gateway 2030 project, and I'm excited to hand over the CEO position to Mr. Meijs, who will now lead, guide, and motivate the entire team to reach the airport's expansion goal. I am convinced that the tourism and aviation partners and stakeholders will provide Mr. Meijs with the same heartfelt guidance and trust that was given to me. My five years at Aruba Airport couldn't have been this successful without that support that I'm sure Mr. Meijs will also receive. I want to emphasize that I very much enjoyed my time in Aruba, and I feel honored to have been trusted to lead Aruba's national airport for the past five years," said Mr. Fazio during his farewell speech.
All Excellencies present expressed their gratitude for Mr. Fazio's efforts, and at the same time wished Mr. Meijs the best of luck in the years ahead leading the airport team to the next milestones. Mr. Meijs will be responsible for the development of management and the organization, maintaining contacts with external stakeholders, and overseeing the airport's redevelopment as it starts a significant five-year capital investment and construction program with a value of 300 million USD.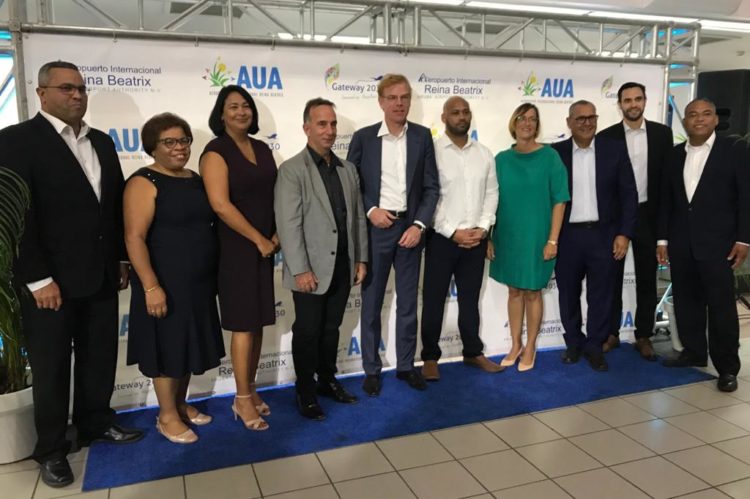 "I am ready to start this new journey with a lot of enthusiasm and determination to concretize what the entire team has visualized during the initial stages of the Gateway 2030 project. I thank Mr. Fazio for his guidance provided to the airport team the last five years, and it is now my commitment to ensure that we cross the Gateway 2030 finish line with an airport we can all be very proud of," said Mr. Meijs during his first speech to all airport partners and stakeholders as the new AAA CEO.