Published on:
Coconut Telefax September 23, 2019

Red Nose Alert
The Clown Doctors recently introduced their new website, and the organization is energized by the presence of a new coordinator, Anneloes Loesje Poelmann, a Dutch-born vacation rental / real estate agent who scours the beaches collecting trash as a hobby on her day off.
Yes, a person like that exists.
She loves dogs, kids, birds, and bees, and she is the new president-in-the-making of the Clown Doctors organization, the person being groomed by Peter Balliere as his successor. Almost 20 years ago, Belgian-born restaurateur Peter Balliere founded the Clown Doctors in Aruba. I became the godmother of the organization and Ruben Garcia, the godfather. The not-for-profit entertained ailing children in the hospital and visited the elderly in the old people's homes, bringing laughter and human contact to the frail. The clowns also visited children with special needs and the handicapped in government institutions. In its heyday, the organization moved a great number of clowns around the hospital, Bibito Pin, Marie-Stella, and Casa Cuna, relying on public donations to keep the initiative alive.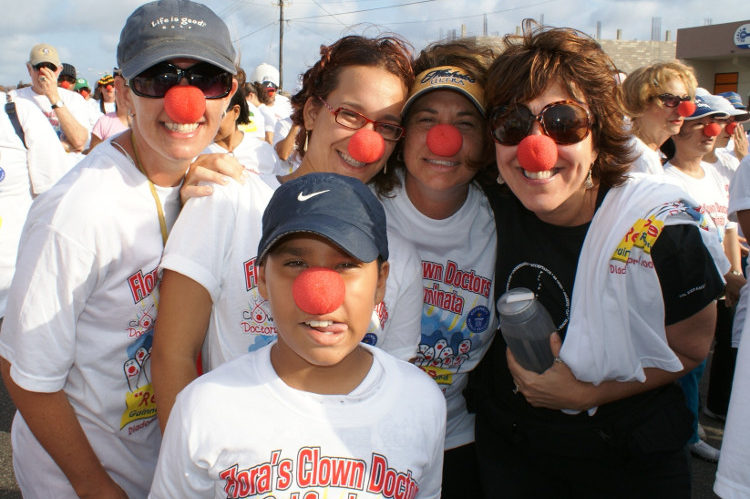 The Clown Doctors are not circus clowns; they are contact clowns—big difference. They don't barge in noisily to interrupt and disrupt, but rather filter in and adapt to the mood and their client's state-of-mind, slowly and gently cheering them up for the big reward, a smile.
Peter made sure his crew was well-trained to identify sensitive situations by the Belgian Clown Doctors, who frequently conducted trainings and personnel exchanges. Alas, when Peter moved back to Belgium to start a family, the organization kept going, but lost a bit of steam after a while.
Until this summer. New chief, new website, new energy, with a bundle of ideas at the helm. And we're looking for new clowns: If you love kids and empathize with them, know something about child psychology, and have some free time, you are our man/woman.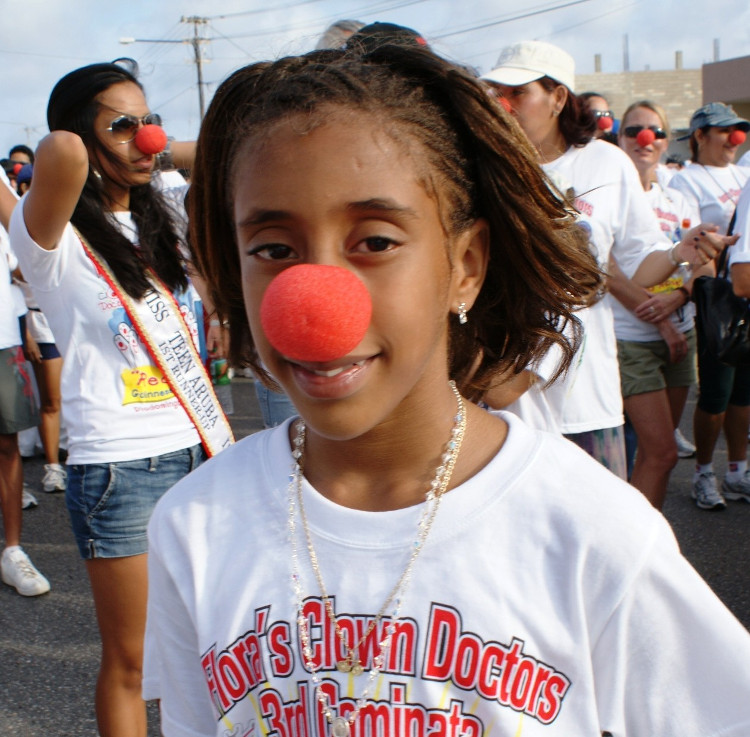 The Clown Doctors work in their adopted stage personae and perform under a stage name, with a costume they pick—mismatched, oversize, or much too small—as their individual attribute. What they have in common is the red nose.
They get paid a bit for their time and the gasoline in their cars, and there is a great sense of satisfaction that comes from holding the hands of a lonely, institutionalized elderly person or singing along with a hospitalized kid.
Riu Palace Antillas Hosts Local Rescue Foundations for Brunch
Riu Palace Antillas recently hosted a thank you brunch for the volunteers of local rescue foundations helping stray dogs and cats. Nine foundations accepted the generous invite: Luna Foundation, New Life for Paws, ARF Aruba, Nine Lives, Sgt. Pepper's Friends, Aruba Animal Shelter, Animal Rights Aruba, Crijojo Trappers Aruba, and United Dogs.
All foundations enjoyed the day prepared by hotel staffers, as well as a contest with prizes and music by Robin & The Rebels.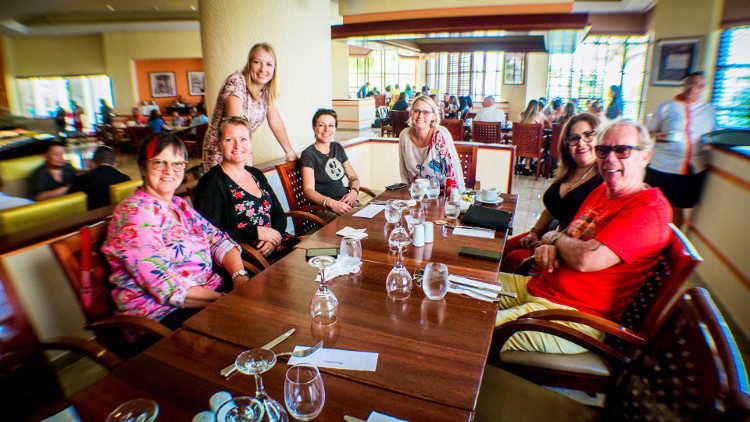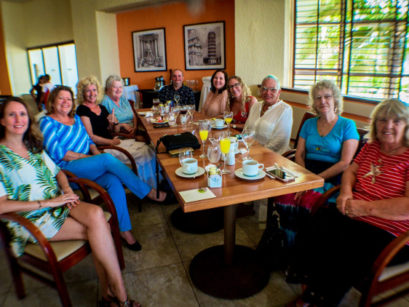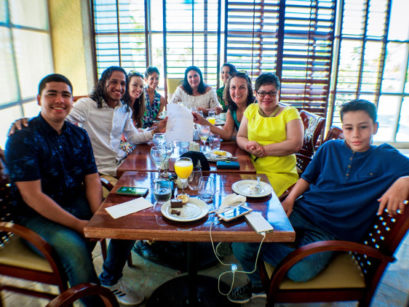 Many of the foundations rescue cats and dogs by taking them off the street, spaying & neutering them, and offering them for adoption. Crijojo Trappers and United Dogs also do TNR, returning the strays post-op into the street. ARF and Sgt. Pepper's Friends often work together with Aruba Flight Volunteers to send adoptable dogs and cats to Europe and the USA, where the Aruban Cunucu is very popular.
The foundations' volunteers appreciated the special attention from Riu Palace Antillas. The brunch was a way of giving back to the community, reports Dany Nieto of Riu Palace Antillas, on behalf of resort management.
Mediderm Opens in Bubali
Susanna Veldhuis, Mediderm's dermal therapist, just opened her own, beautifully appointed clinic in Bubali and is welcoming clients with a great variety of treatments.
Susanna obtained her bachelor of science at the Hogeschool Utrecht and worked for many years in the medical field. Not long after, she made a decision to branch out on her own and open a skin therapy practice.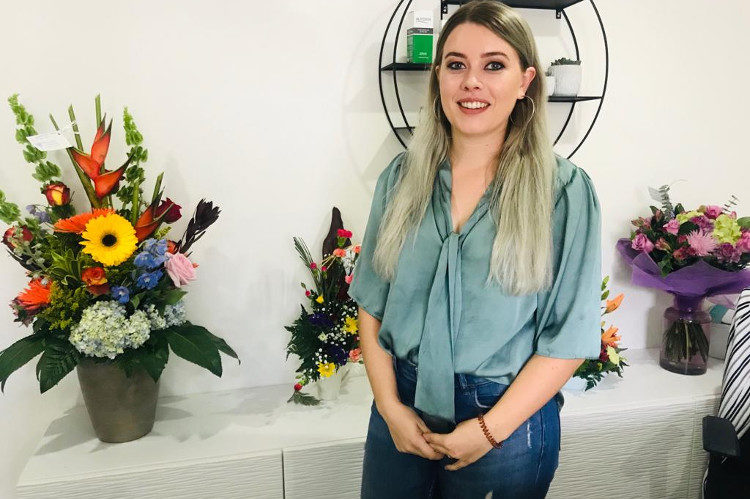 Mediderm Clinic Veldhuis is now a reality, the first skin therapeutic practice in Aruba!
Among treatments offered are acne therapy; dermaplaning, an exfoliating treatment to remove peach fuzz and dead skin; microneedling, whereby collagen and elastin production are stimulated and scars are removed; vampire facials with platelet-rich plasma; BB-Glow Treatment, with special vegan serums; chemical peeling; cryolipolysis, effective in the reduction of fat cells; laser hair removal; laser tattoo removal; laser hyperpigmentation to remove dark spots; carbon laser, an effective resurfacing treatment; and fibroblasting, a skin-tightening technique.
People of all ages can benefit from a visit to the dermal therapist, Susanna says, prepared to help with all challenges, from cosmetically to medically indicated treatments. The clinic also provides information, advice, lifestyle coaching, and behavioral change suggestions, which stimulate self-management in chronic skin conditions.
Susanna also recommends a preventive visit to the skin therapist and taking appropriate measures against skin cancer.
Susanna is fully certificated by the Individual Health Care Professional Act , Article 34, and registered as a dermal therapist in the Paramedics Quality Register (KP) in the Netherlands.
Aruba Met Innovation and Trends Speaker Michael Tchong Over Pizza & Bubbly
Michael Tchong, an Aruban living in California, is the author of Ubertrends—How Trends and Innovation Are Transforming Our Future.
The entrepreneur, futurist, and adjunct professor visits the island regularly for speaking engagements and most importantly family visits. This time, the top-rated and globally renowned speaker came to the island to unveil his book over pizza and bubbly at Casa Tua Restaurant in the heart of Oranjestad.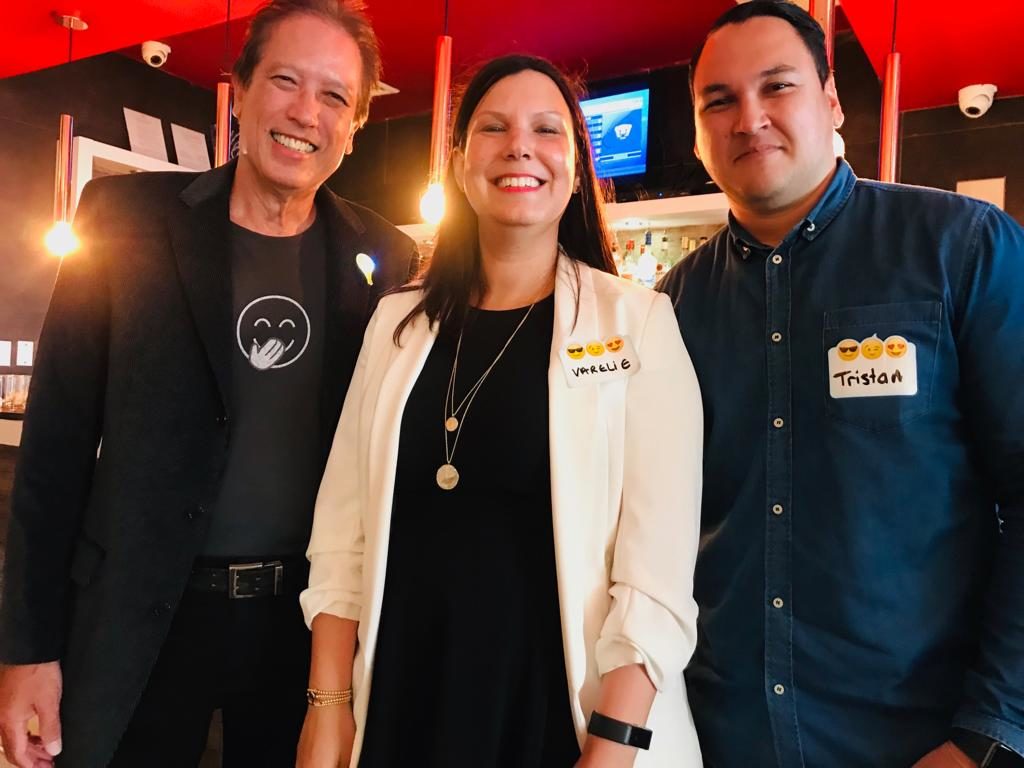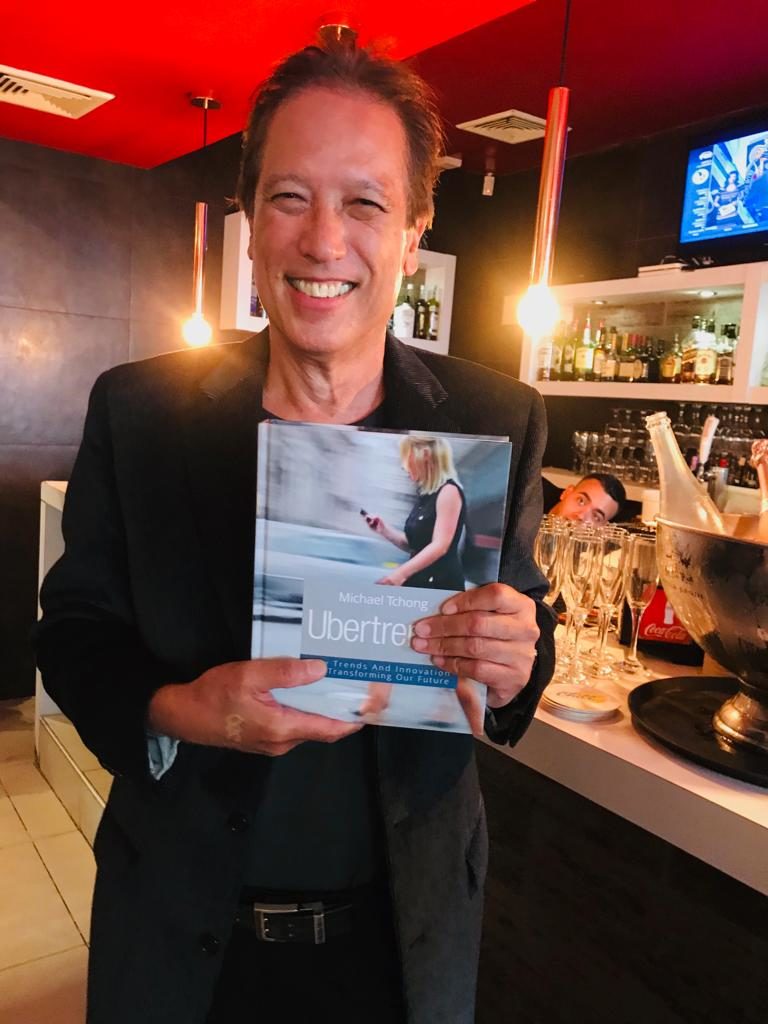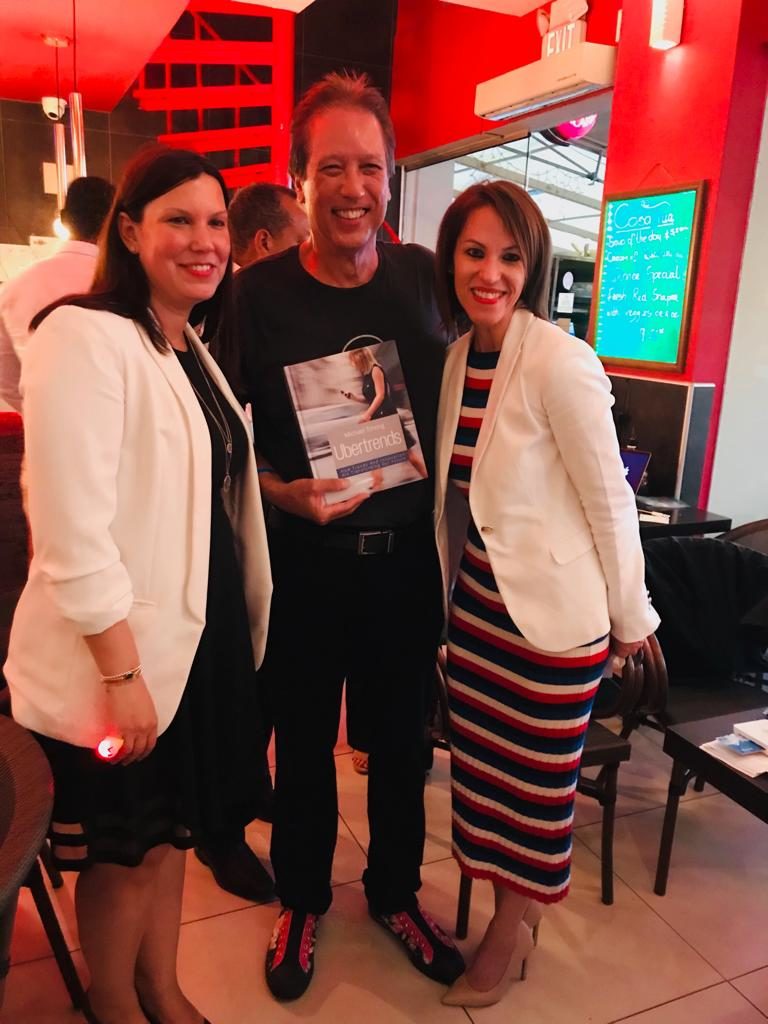 Tchong has always been interested in how trends and innovations are transforming our future, and on his website, UBERCOOL, he discusses the oncoming tsunami of innovation.
According to Tchong, the world is unprepared for that avalanche of disruption.
Ubercool.com, the Ubertrend newsletter, and now the book let readers dive further into the future in order to understand the eight huge waves that are currently threatening to turn our world upside down. It's a data-based study of the fast-flowing currents of change caused by technology, evolving consumer expectations, and disruptive innovations. The result of this intersection of eight Ubertrend forces is the transformation of our society in many profound ways.
After Aruba, Los Angeles, Nashville, London, and Amsterdam are next on the tour.