Published on:
Conserving Aruba's Miniature Crioyo Boats
By Rona Coster
The Aruba Mini Boat Regatta 2019 took place mid-August with four dozen mini boats participating in three different categories. The event, titled "Conserving the Traditional Aruban Miniature Boat," was sanctioned by UNESCO in 2018-2019, and Fundacion Rancho assumed the responsibility of organizing the competition in 30-, 35-, and 40-inch categories.
The competition took place at Surfside Beach, and contestants of all ages were allowed to enter a maximum of three boats per person, one in each category.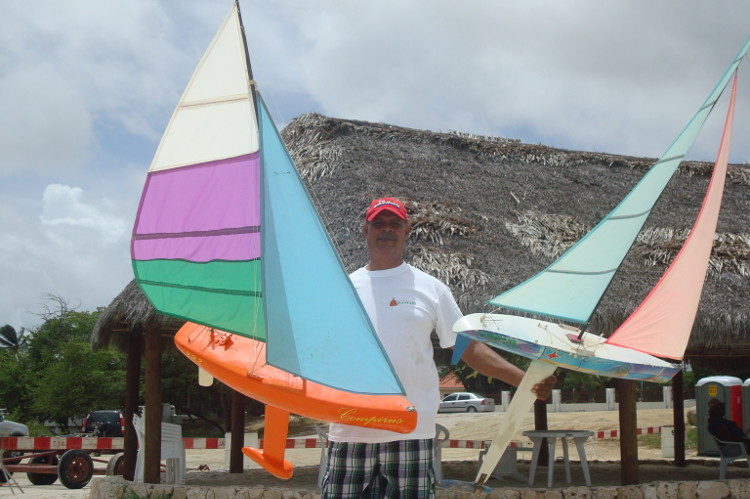 The mini boat tradition was born in Rancho Oranjestad, which was originally a fishing village. In the early days, villagers used to craft wooden replicas of their own sailing boats and race them on the queen's birthday and other official holidays.
Today, Fundacion Rancho tries to keep the tradition alive by running mini boat workshops and documenting the artistry involved.