Published on:
Courtyard by Marriott Aruba Resort—Palm Beach's Best-Kept Secret—Celebrates the New Allegra Bistro Opening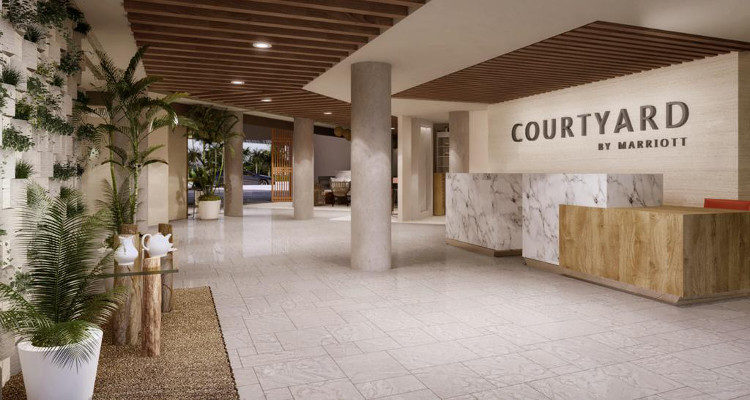 Last week during a series of events, press and invited guests attended the soft opening of Allegra Bistro, the signature restaurant of Palm Beach's newest resort.  On November 1, 2019, Courtyard by Marriott will flag its first resort property in the Caribbean. The Courtyard by Marriott Aruba Resort, ideally situated in the heart of Palm Beach and just steps away from the sugar-white sands and clear turquoise waters of the Caribbean Sea, will feature 200 guest rooms centered around an oasis of tropical gardens and pools.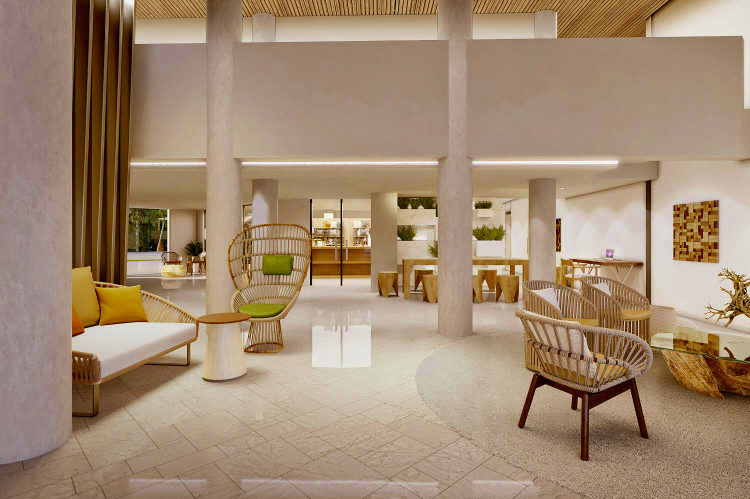 Formerly known as The Mill Resort, the new Courtyard by Marriott Aruba Resort will be operated by Trust Hospitality, a top boutique and resort hotel management company.  A $25-million investment in upgrading the existing property brings to life a contemporary design and approach to cater to today's savvy travelers.  A soothing palette inspired by nature—soft tones of green, beige, brown, gold, and cream, with infusions of natural textures like wood and marble—sets a decidedly fresh and modern tone that welcomes calm and relaxation.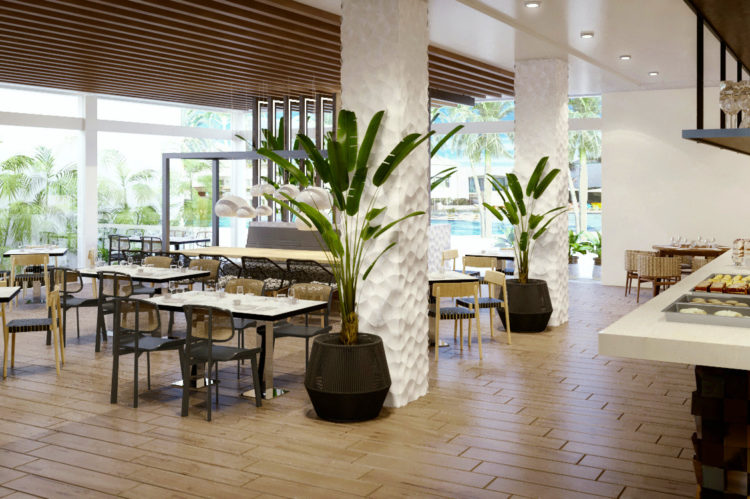 All guest rooms and suites are undergoing a complete transformation with new bathrooms, tile, furniture, bedding, and décor.  Two saltwater pools—the only resort saltwater pools on the island—grace the courtyard area, and a chic swim-up bar is also featured. Families traveling with children can take advantage of the new dynamic and engaging Kid's Club, located adjacent to the pool area.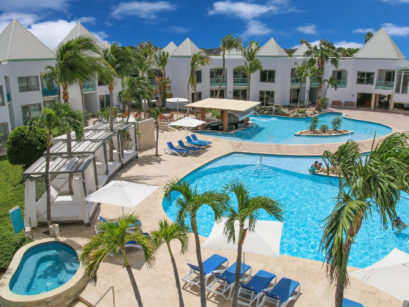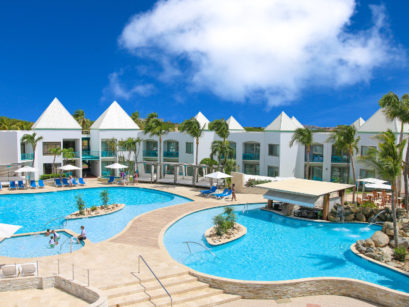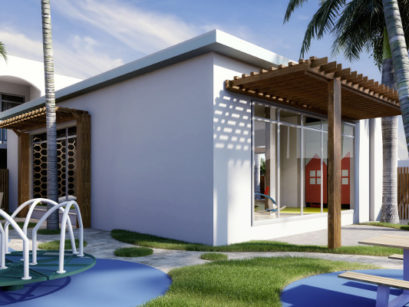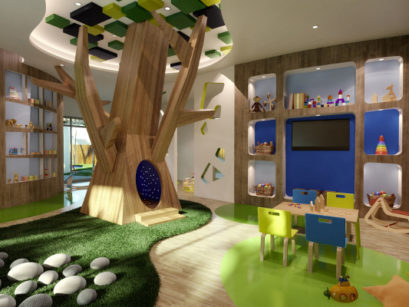 Anchoring the pool and garden space is the Allegra Bistro, the resort's on-trend, alfresco bistro that celebrated a soft opening this past Thursday, September 26, in addition to press events offering a sneak peek earlier in the week.  The menu of exciting upscale casual fare is prepared by Executive Chef Pierre Fingal and his culinary team, with Food & Beverage Manager Gino Schwengle overseeing the daily operations.  During the soft opening party, the enthusiastic Courtyard by Marriott Aruba Resort management welcomed local tourism dignitaries and special invited guests, introducing them to the team and delighting their palates with fabulous drinks and noshes.  The cocktail and wine experts from Divino were on-hand, pouring wine and mixing two signature craft cocktails for the evening.  Allegra is open daily for breakfast, lunch, and dinner.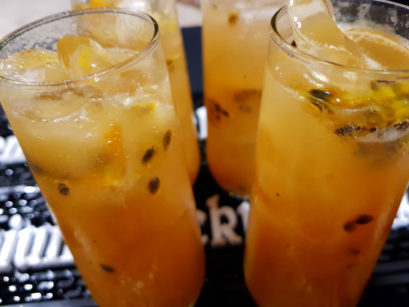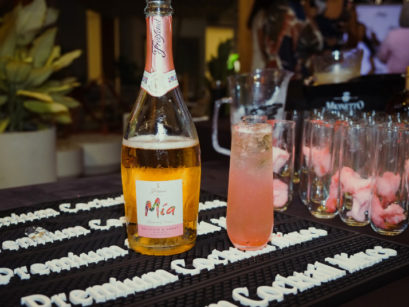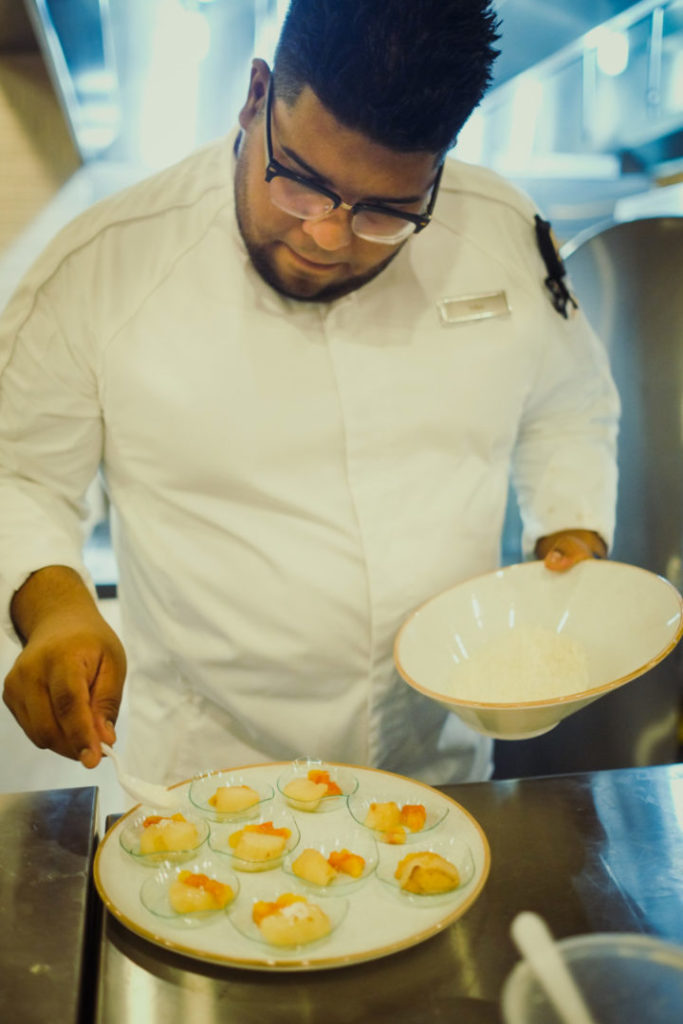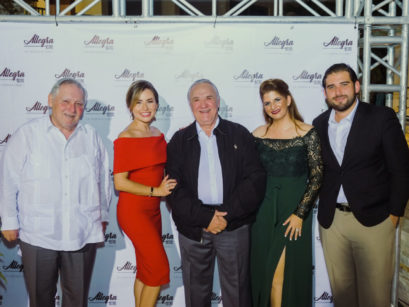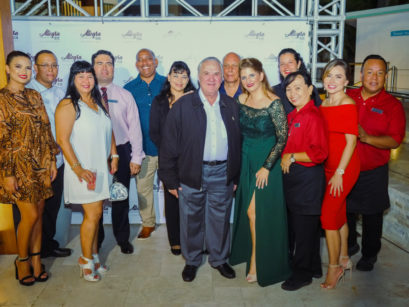 The newly appointed general manager, Vicky Perez, is thrilled to be a part of this groundbreaking endeavor, pointing out that investors, after a global search, decided that Aruba would be the ideal location for a Courtyard by Marriott-branded resort.  Shares Perez, "Our island has some of the best beaches in the world, exciting activities, and world-class dining and shopping, but Aruba's best asset is its people—hospitality is not just a job here; it's our way of life."