Published on:
Crowning Glory
Text by Tina Causey-Bislick
Donning a traditional veil for a destination beach wedding may not be the ideal way to accessorize a wedding dress for some brides. Aruba's breezy climate can also make wearing a veil a bit of a challenge. Luckily, not only is a fresh flower crown a lovely alternative to a veil, they are very on-trend for countryside, garden, and island weddings.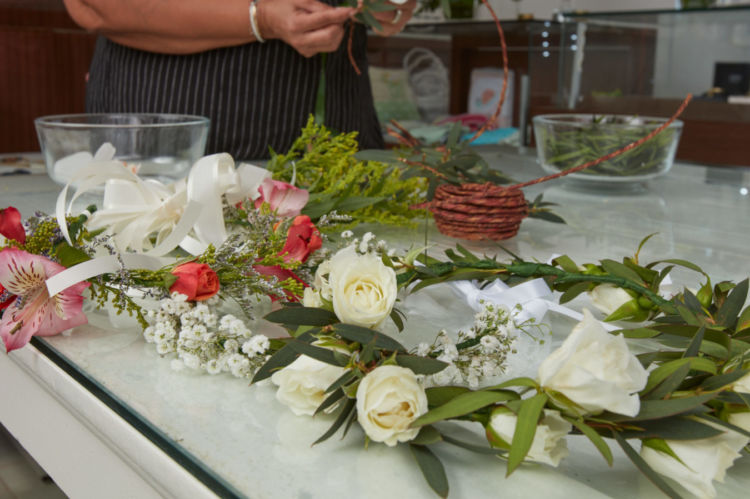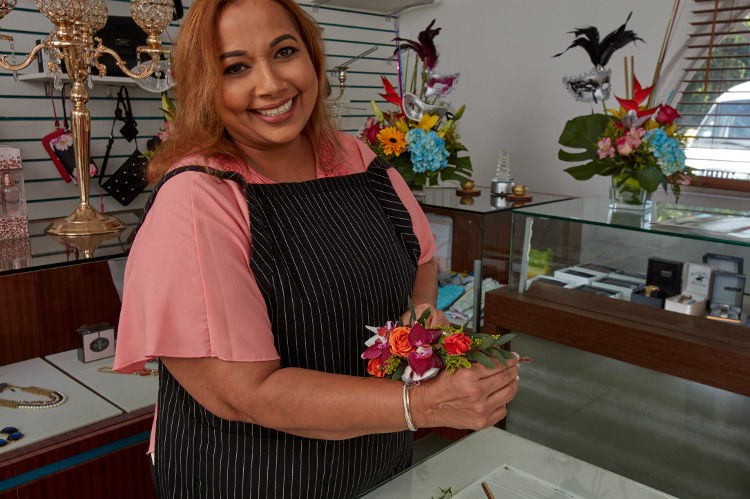 For its Spring-Summer 2018 fashion shoot, Island Temptations enlisted the talents of Sharon Chatram of the family-owned and -operated Shar's Flowers—one of the most in-demand florists on the island. With nearly 30 years of experience, Shar has worked with hundreds of couples, creating unique décor and bouquets to suit a wide range of tastes and budgets. Shar was chosen to create the welcome bouquets for the Dutch Royal Family for one of their recent visits to the island. For the shoot, Shar constructed five crowns, utilizing various flowers, including orchids, roses, baby's breath, and lilies, as well as a variety of greenery.