Published on:
Crowning Expectations
A Former Miss Aruba Shares Her Journey
Text by Charlene Leslie with an introduction by Tina Causey-Bislick / Images by Steve Keith
I first met Charlene nearly ten years ago when she was just 15 years old. She had recently won the Aruba Model Search competition. We were doing a swimsuit edition featuring local athletes (much like this edition's swimsuit editorial), and her background in track and field made her an obvious choice. She was a natural in every sense of the word, from her naturally photogenic face and statuesque, fit physique to her natural beauty inside and out. "This girl does not take a bad picture," commented our director of photography, Steve Keith, who has photographed many top models in the U.S. and the Caribbean.
And indeed, it didn't take long before Charlene was headed to New York, where she was signed by the Wilhelmina Model Agency. But this amazing young woman opted to put modeling on the back burner, shocking many when she decided her education was much more valuable than learning to walk the runway. She left the glitz and glam of the runway to pursue a degree in nutrition. Upon attaining her degree last year, Charlene returned to Aruba. Then Charlene surprised us all again—this time entering the Miss Aruba pageant. Less surprising is the fact that she won, earning her a spot in the Miss Universe 2016 pageant. Here, Charlene explains in her own words this exciting journey and why she felt this was the right challenge at the right time in her life.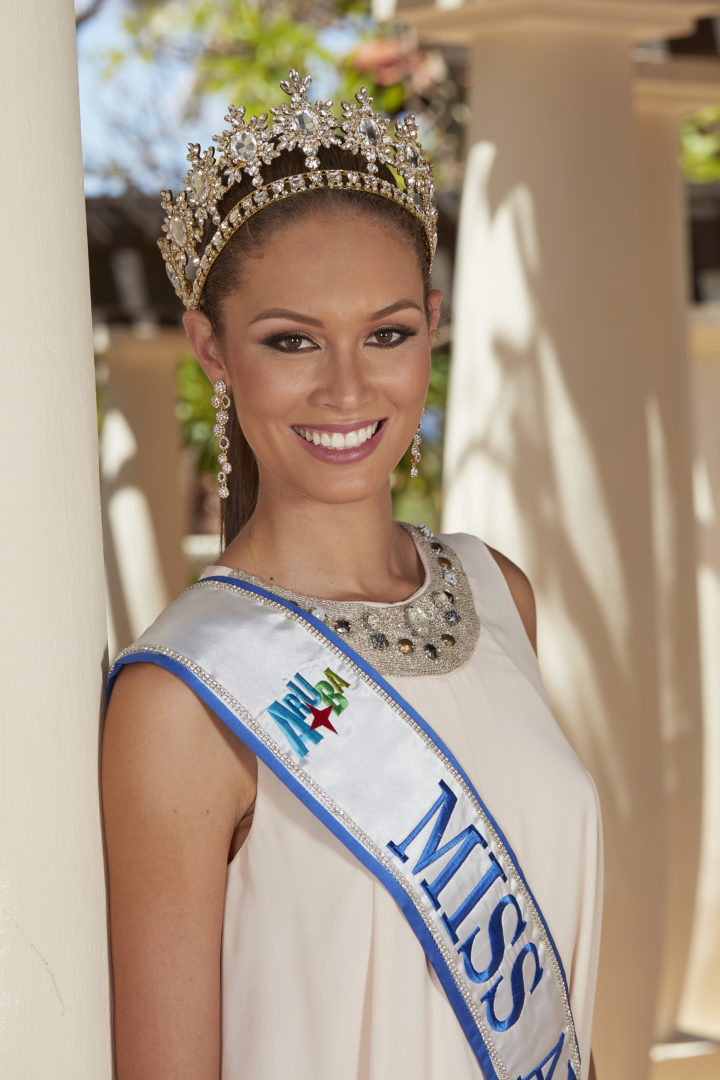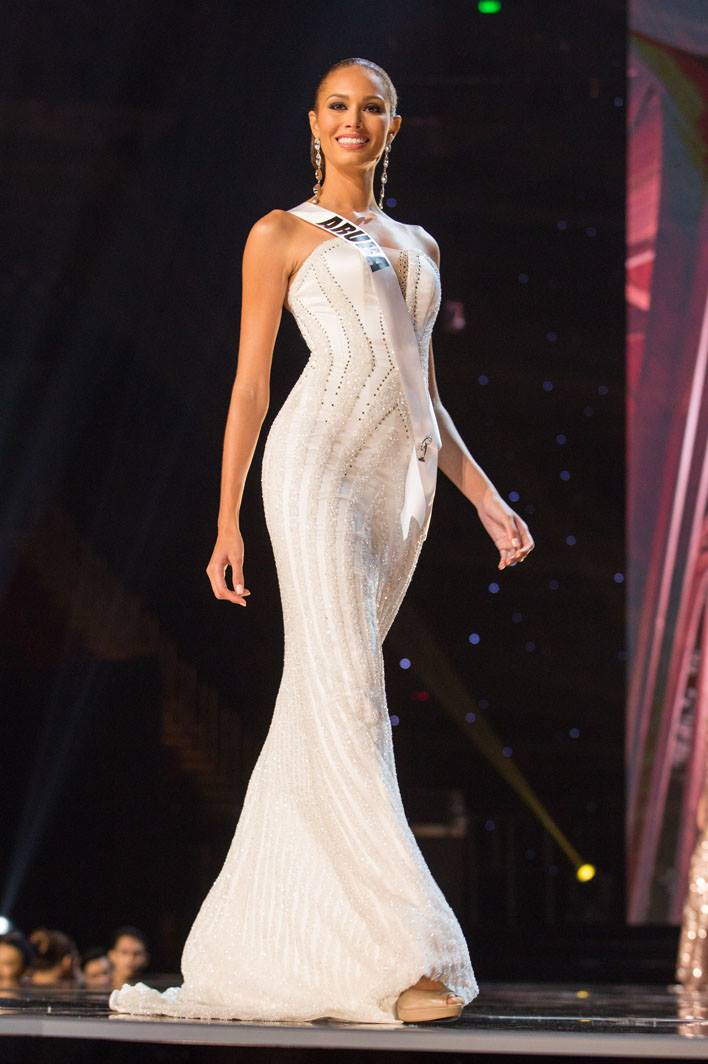 Charlene's Reflections

I never pictured myself participating in a pageant. Even though I have had my fair share of experience modeling nationally and internationally, I never thought my personality was fit for a pageant. "I am way too shy and not flashy enough for that," I thought. But I was always a fan of the Miss Universe pageant. After analyzing the past pageants, I saw something different. I saw professional and strong young women standing on a stage presenting themselves and their countries to millions of people, hoping to not only do their countries justice, but also inspire and motivate others in any way possible. I also came to learn that there is so much more to the Miss Universe and Miss World pageants. It really isn't only about the physical beauty, but also what is within. For example, a major part of the Miss World pageant is Beauty with a Purpose, where the candidates have to set up a project to help others. As a Miss Universe contestant, you have to be up to date on worldwide developments and be able to formulate a personal opinion and position on each of them. The Miss Universe pageant also works very closely with HIV-awareness causes and raises funds to help find a cure for the disease. "Confidently Beautiful" is a slogan used to identify the young women on stage while inspiring others to be confidently beautiful as well by promoting uniqueness and diversity.
As a young professional dietitian with an interest in public health and health promotion, I felt inspired. I want to inspire and motivate not only the Aruban people but also people around the whole world to live healthier lives. I also want to inspire the youth to find their passions and have goals they can work towards. I want the youth to know that by being passionate and putting in the needed efforts, they can achieve whatever they dream of. So then I thought to myself, "Why not use this platform to achieve all of that?"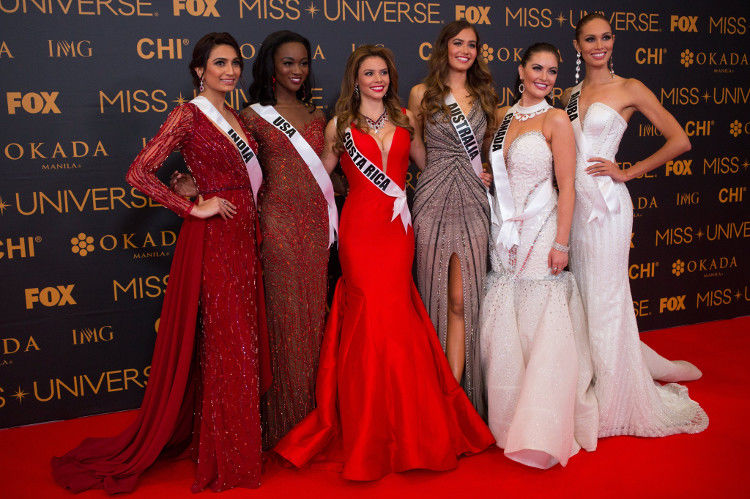 Evolving Goals
One my goals from the start was to inspire and motivate others to live healthier lives and to inspire the youth to find their passions and set goals for themselves. I also saw the Miss Aruba pageant as an opportunity to develop myself in different ways. I wanted to develop my skills in public speaking, have a more elegant posture, have the ability to present a subject in the most suitable way, debate worldwide topics, and further develop my overall knowledge.
Of course, representing my island at one of the pageants was part of the main goal from the beginning, but when it sank in that I was chosen to represent my island at the Miss Universe 2016 pageant, a strong fire was created within me. I did not just want to represent Aruba; I wanted to show the world what makes Aruba so beautiful and unique. I wanted the world—no, the universe!—to know that we truly are a very happy island. I wanted the choice to be obvious—that Aruba, a tiny dot on the map, deserves the Miss Universe crown. I will work hard to maintain this fire as well. I believe that we all have that inner fire to make a difference every day in our own lives and in the lives of others. I learned that I can use this fire in all aspects of my life, not only in those that are pageantry-related. I used to be a track and field athlete for many years, and it feels really good to be reminded that the "race" to the finish line is never over. You just have to keep pushing yourself to be a better version of yourself every day.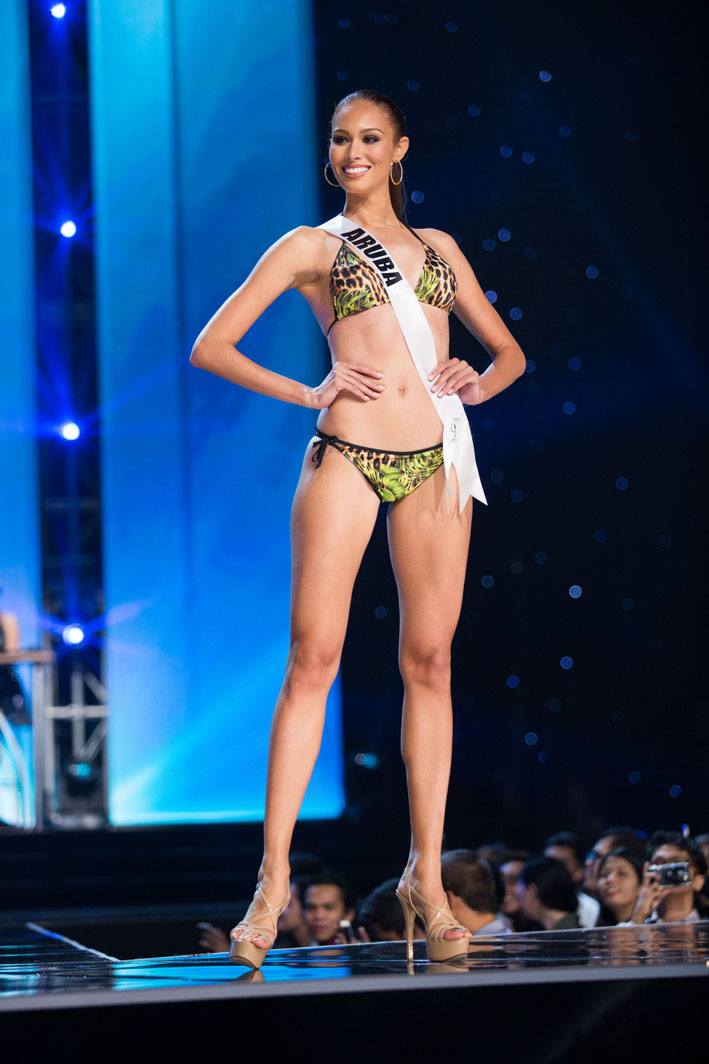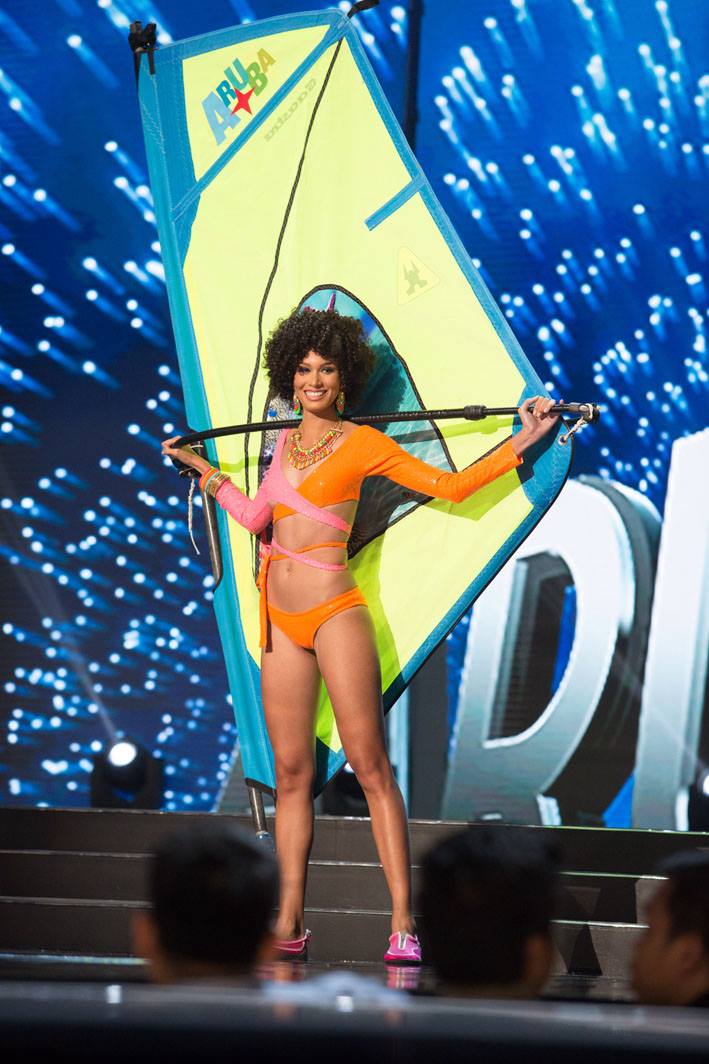 Leading by Example
First and foremost, I will use this platform to improve the lives of the members of the Aruban community by leading through example. I will do this by making sure that I live a healthy life and work hard to achieve my goals. Secondly, I want to educate, not only by spreading knowledge, but also by asking questions—questions that will encourage community members to think (harder) and formulate their own perspectives on topics that are currently being debated on our island as well as worldwide. Thirdly, I want the members of the community to be engaged in local activities and support each other within these activities. I will do this by attending and promoting these activities. I personally have an interest in cultural, art, sport, and health-related activities. And last but not least, I aim to inspire and motivate the members of the community, especially the youth, to find their passions, set SMART goals, and make realistic plans to achieve these goals.
Miss Universe Experience
A once in a lifetime experience! I think that is the best way to describe being at the Miss Universe pageant. It was a constant adrenaline rush, starting a couple of days before leaving till the moment I left the Philippines, where the pageant was held.
While preparing for my departure, I had the honor to talk to Alysha Boekhoudt, Miss Aruba 2015, to get an idea of what to expect when going to the pageant. I remember her warning me that it would be hard work. I didn't know what she meant until I arrived in the Philippines.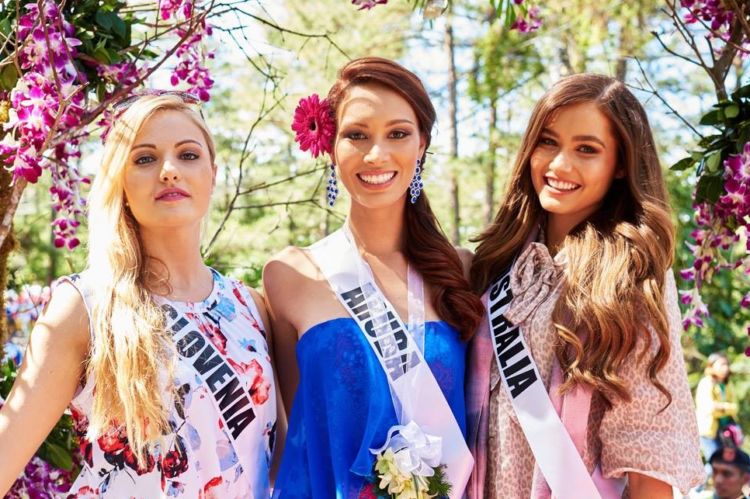 It all started the moment I arrived at the airport, with fans and cameras waiting for me, screaming my country and some even knowing my name. It was so surreal. When I got to the hotel after the 30-hour travel, I went straight to registration and fittings. From that point on, it was a constant rush from photo shoots to interviews, traveling to the different islands of the Philippines, walking in fashion shows, having big fancy dinners, even meeting the president of the Philippines! For three weeks, we got up around 5 am and got back to the hotel around 10 or 11, and we only had one day off. But it was all worth it! It was AMAZING being in the Philippines, meeting the oh-so-kind people, and experiencing their culture. As a foodie, I couldn't not try the balut, a Filipino delicacy, which is a developing bird embryo that is boiled and eaten from the shell. Oh, and their mangoes are the best!
The pageant itself is so much more than what you see on TV. Of course being on stage was an amazing experience, but the part I enjoyed the most was meeting all the girls from different countries. Everybody is so unique, with their own backgrounds and their own goals, representing their own country in the best way possible. It was so nice to see that with all the negativity around the world, in some way more than 80 countries were able to come together in peace and harmony.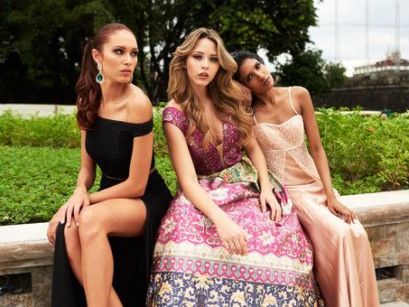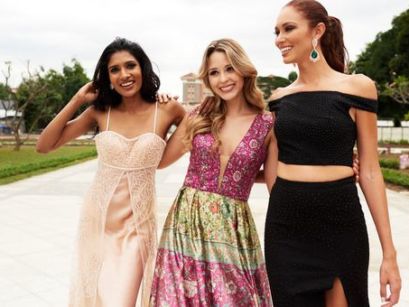 Even though I didn't make it to the finals and didn't bring home the crown, I still feel like a winner. I did everything in my power to represent my beautiful island of Aruba. Based on the feedback I got in the Philippines and the way the Aruban community supported me and cheered me on, I believe that I achieved my goal. I am forever grateful for the opportunity and experience and would like to thank everyone who has had a helping hand in getting me this far.
Now I'm back to work as a dietitian and health promoter, working on my master's degree. I aim to always lead by example and show others that nothing is impossible! Have a goal, be passionate about it, and work hard!