Published on:
Cultivating Wellness at La Posada Care Farm
Text by Debbie Kunder / Images by Steve Keith
Gino Frans, a soft-hearted man with the clearest green-blue eyes I have ever seen, patiently explains the founding of Eliezer Foundation and La Posada Care Farm on Aruba.  Physically abused as a child growing up in Aruba, he turned to drugs at a young age.  He was sent off to Holland to live with his grandmother in the hopes of setting him straight, but when that didn't work, he was sent back to Aruba.  In fact, he was schlepped back and forth between the two countries for the next 13 years, his drug use never abating.
Gino knew he'd never become one of those addicts living in the streets.  Until he became one.  This was his rock bottom.  He received treatment in various hospitals, but there was always a lurking sense of emptiness that he couldn't seem to fill.  He even witnessed a good friend of his get sober and off the street—really turn his life around—which certainly gave Gino hope, but it still wasn't enough to inspire change in Gino.  So what finally inspired him to seek recovery?  A song.  Gino was receiving support from the Salvation Army in Holland when he came across a song whose words resonated with him so much that he began to cry.  For so many years, he had been carrying around so much anger and hurt, but when he heard those song lyrics—the gospel of God—they entered him, healing his pain and filling the void in his heart.  Gino subsequently became an active Christian, his life completely changing for the better.  You could say it was a miracle.
It didn't take long for Gino to realize that he wanted to help other addicts get off the streets.  He started by opening his own home to addicts looking to turn their lives around in the Netherlands.  At one point, the municipality showed interest in Gino's work, which led to a cooperative effort to help rehabilitate addicts on Dutch farms.
Ready to continue his work on his native island, Gino returned to Aruba and founded the Eliezer Foundation in 2009 with his wife, Monica, and Alverino Stamper.  Searching for a farm where he could base his project, Gino came into contact with Fred Wappenaar, who generously offered his own farm in Paradera.  And so another foundation was established—La Posada Care Farm—a detoxification and rehabilitation farm for alcohol and drug addicts.  These two foundations, Eliezer and La Posada, proudly work together to support Aruba's addicts.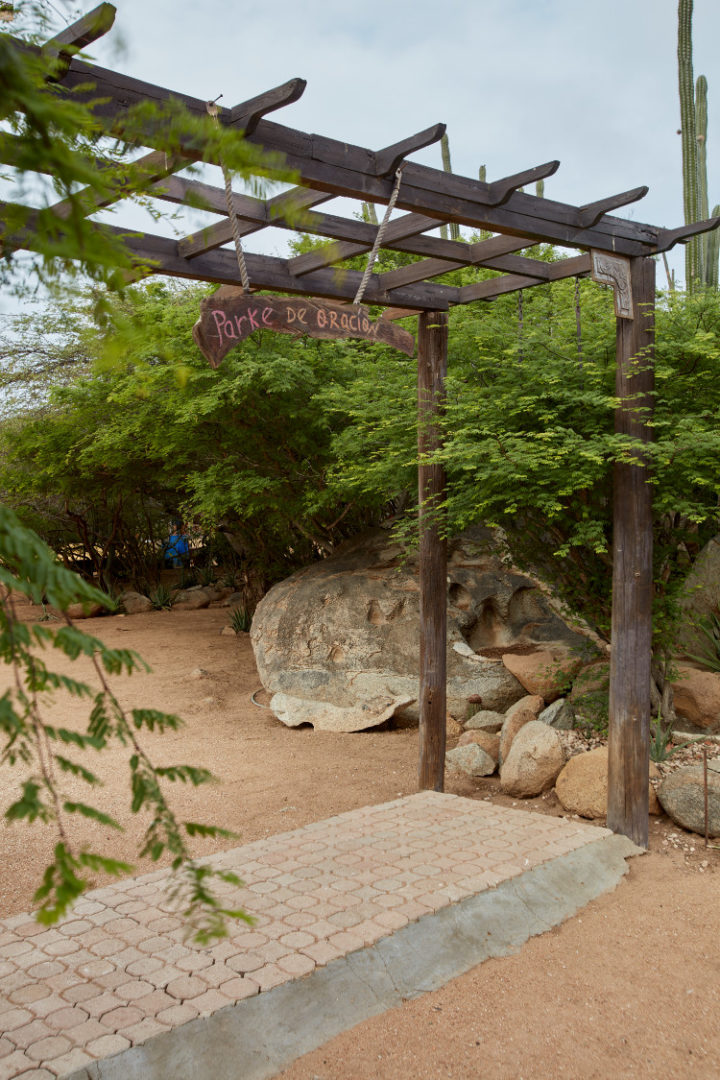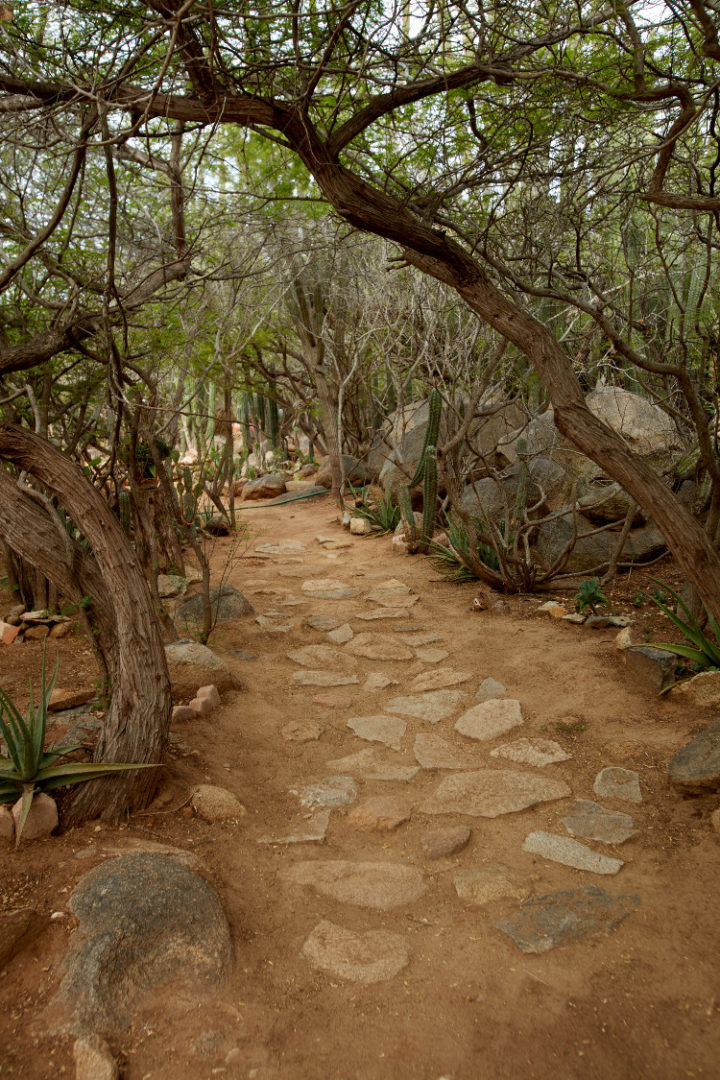 La Posada means "resting place," and while the farm is indeed a sanctuary for addicts where they can recover and heal, they are expected to work on the farm.  It's called work therapy.  This approach teaches program participants good work ethics and new skills, preparing them for gainful employment for when they eventually integrate back into society.
The program can accommodate up to 20 men at a time.  They reside on the premises as they complete the program.  Gino points out that all program participants have to come to the farm on their own—no one is forced.  "They have to want to change, otherwise it doesn't work," he says.  "We've had addicts walk the entire way from downtown Oranjestad to our farm.  Now that shows motivation."
After an initial interview determines that an addict indeed wants to be helped, he enters a detox period of about two months.  "Of course, every addict is different.  For example, someone who has been an addict for 20 years will probably need more time to detox," explains Gino.  During the detox period, residents are not allowed to receive visitors.  They are given a few days to acclimate to the new environment and rest a bit, after which they begin working on the farm.  Following detox, residents enter the second phase, a period of about four months, wherein they continue to carry out their responsibilities on the farm, learning the work and life skills needed to become self-sufficient contributing members of society.  During this second phase, residents are allowed to receive visitors and can even spend some time with their families off the farm.  Vanessa Maduro, a social worker who serves as Gino's right-hand woman, explains that some residents will stay on the farm beyond the second phase of the program while Gino helps them find a job.  "Gino knows a lot of people in the community and uses these connections to find good work matches for our graduating residents," Vanessa explains.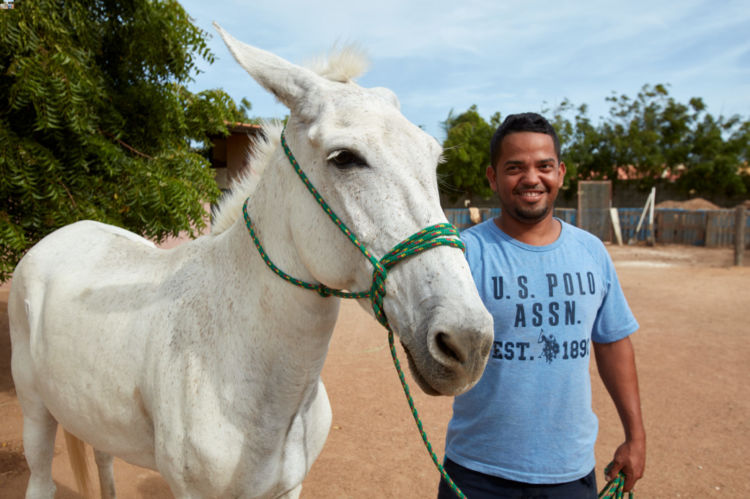 So what does a typical day look like for the men in residence?  The residents start their day at 6 am with prayer, and then carry out their duties on the farm until noon.  Gino explains, "We set everything up so that the men feel as though they are working for an actual company."  Gino is the "boss" and the more seasoned residents are the "supervisors," teaching the newbies how to do the various jobs on the farm.  The workers rotate in order to learn how to do everything, from taking care of the animals (horses, pigs, a mule, donkeys, and ducks) to cooking and cleaning.  "We don't have people coming in from outside the farm to do any work here; the men do everything themselves," Gino points out.  The men are also taught how to appropriately behave in the workplace.  They are expected to follow rules of conduct and respect one another at all times.
And then there's the therapeutic aspect.  Gino explains, "We'll start off a new resident with cleaning the horse stalls.  Then they progress to feeding the horses, and then to brushing and grooming them.  Finally, they learn how to ride them.  Of course, they're learning to start at the bottom and work their way up, just like in the actual workplace, but perhaps even more importantly, they're building self-esteem."  Gino also highlights the therapeutic benefits of working with animals.  "Many of our residents are what you call 'double trouble.'  That means they suffer from addiction in conjunction with another mental disorder, such as autism.  We see that our autistic residents especially thrive on the farm as they have such a unique connection with the animals.  The animals relax and heal them, and the animals also benefit from this special connection."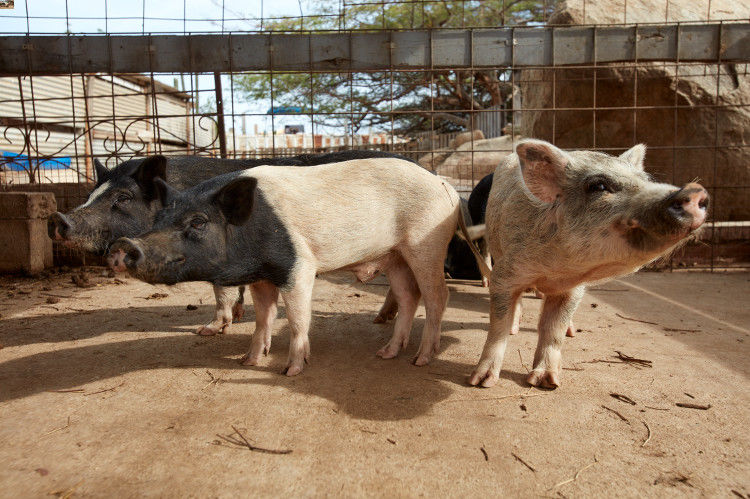 In the evening, the residents meet again for prayer.  Gino shares, "Spiritual guidance plays a big role in helping the residents recover and heal, but the farm is not a church.  Christianity is just the motor behind the program.  The farm is accepting of all religions, races, and cultures."  The evening meal is also an important part of the program.  All the residents sit together—as a family—to share this meal.
Of course, one wonders about the success rate of the program.  Gino explains that between 60 and 70 residents go through the farm each year, and for every 20 men, about five stay clean.  But he's quick to point out that it's not really about the numbers.  It's about those five men who otherwise would still be using drugs.  And it's about the positive message that they will spread to other addicts who need hope in their lives—hope that they might one day change their lives around for the better as well.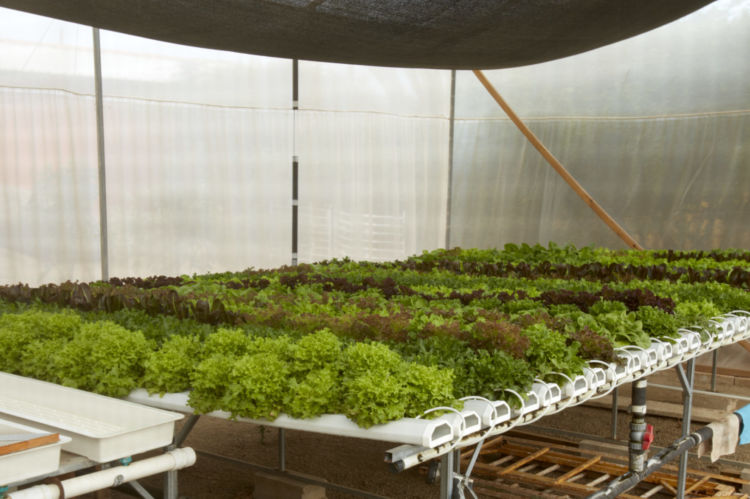 Gino is excited about a new project that is already in the works at the farm—a lettuce-growing operation.  A Dutch company called Happy Ponnick will teach the recovering addicts how to grow a variety of lettuces that will be sold to local restaurants and hotels.  After six months in this program, the men will have a chance to work for another year for the company under contract.  Gino explains, "Think of it as one year of aftercare.  The men will be working a real job and earning a wage, and meanwhile, we can monitor them.  It's perfect."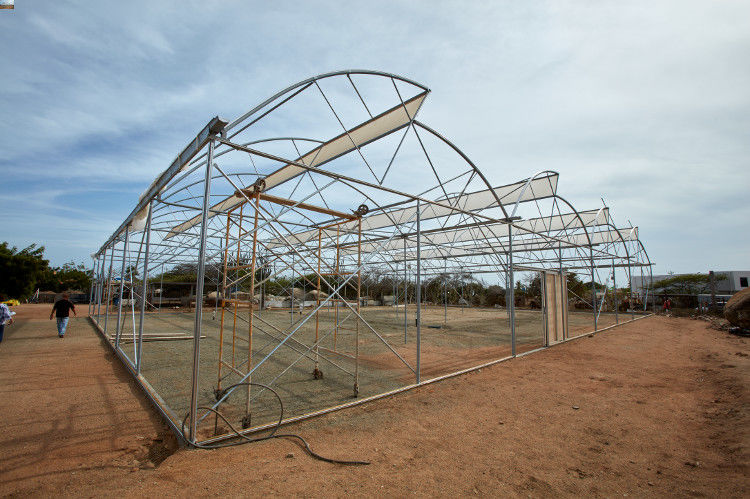 The greenhouses for the project will be ready soon.  In the meantime, it will be business as usual at the farm, with the residents sifting and selling manure, taking care of the animals, and carrying out all the other tasks that serve as therapy.  As they say in the world of recovery, one day at a time.
For more information, visit Eliezer Foundation/La Posada Care Farm's website.