Published on:
De Palm Island—All-Inclusive Fun for All Ages
Text by Debbie Kunder / Images by Steve Keith
Not all Caribbean destinations are ideal for families, but Aruba certainly knows how to please every member of your clan with a wide variety of fun, family-approved activities. Visiting interactive animal sanctuaries, engaging in underwater adventures, exploring natural attractions, and much more will bring your family together in a fun and meaningful way—and keep the kids off their phones!
In the Spotlight: De Palm Island
De Palm Island is Aruba's premier all-inclusive attraction, offering endless activities and all you can eat and drink—the perfect combination for the whole family! Kids can play and splash for hours at a thrilling waterpark and then go on as many banana boat rides as their little hearts desire.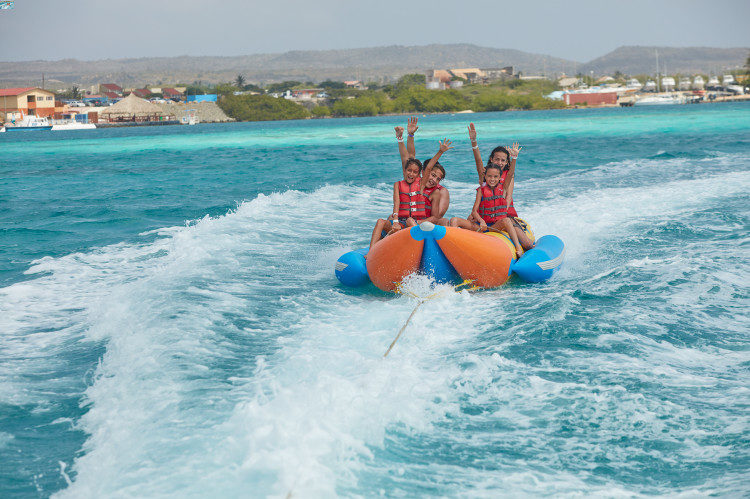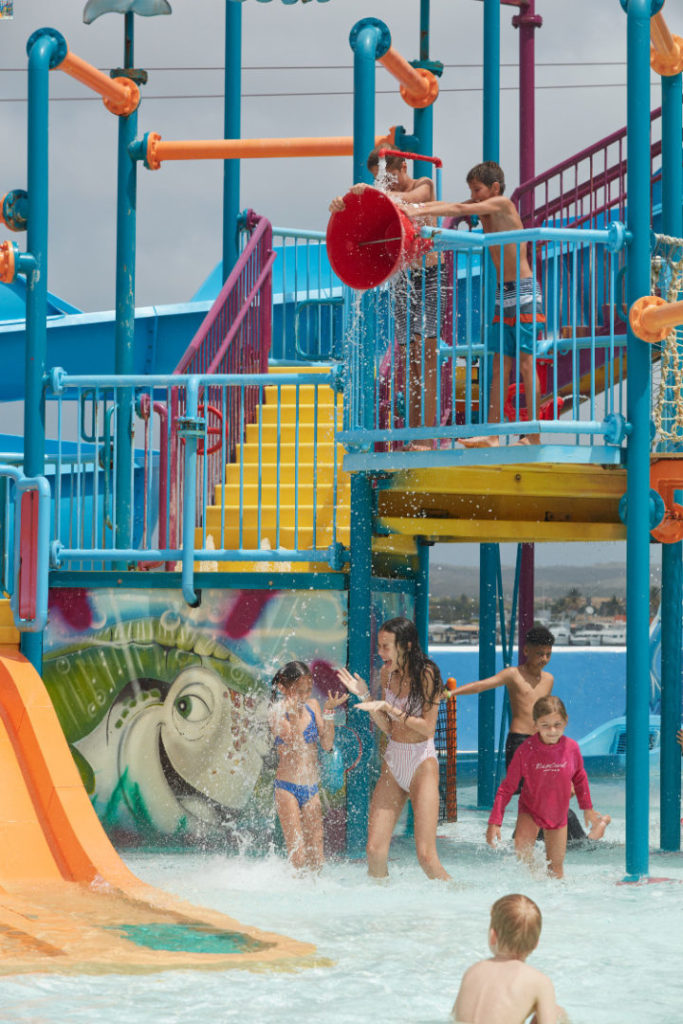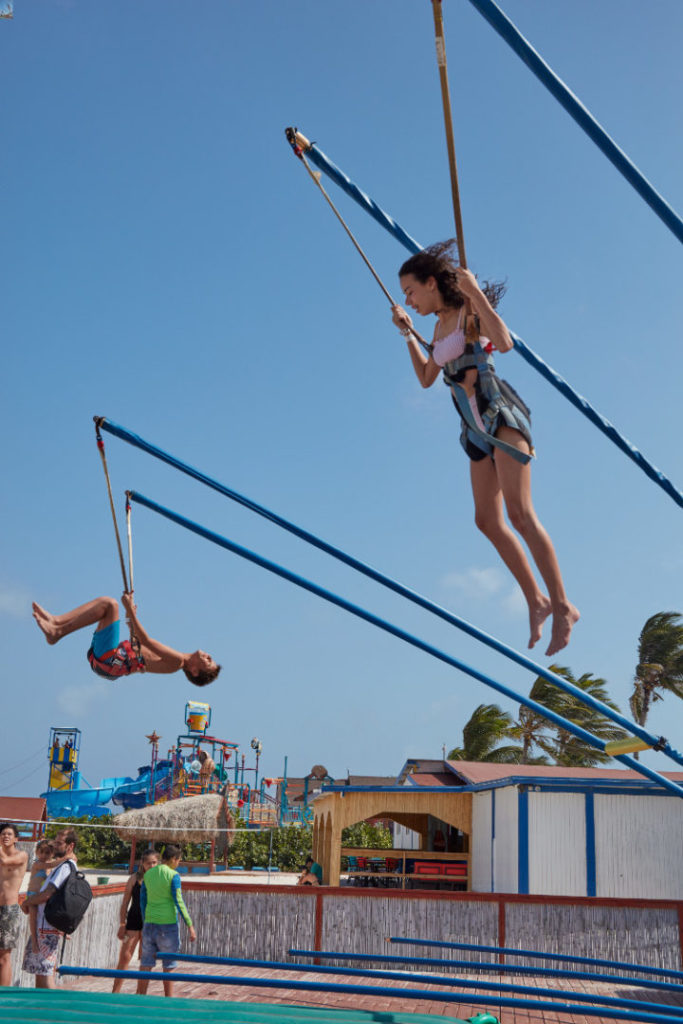 Fun upgrades for kids include temporary tattoos and hair braiding. The whole family will enjoy the chance to see De Palm Island's beautiful parrotfish up close and personal while snorkeling the reef. Ziplining, air-jumping, beach volleyball, and salsa lessons? Yep, add all those to the list as well! For a truly unique underwater experience, check out De Palm Island's signature Seatrek Underwater Helmet Walk or SNUBA (both upgrades).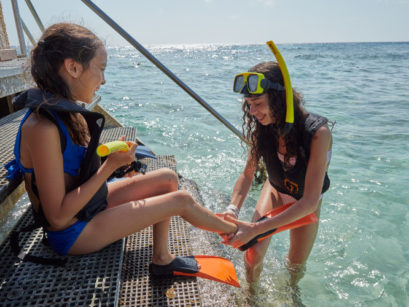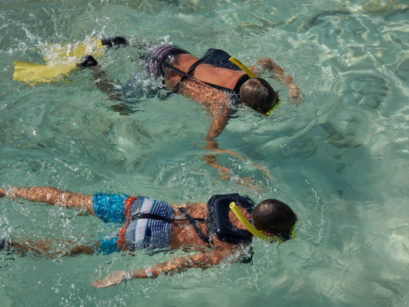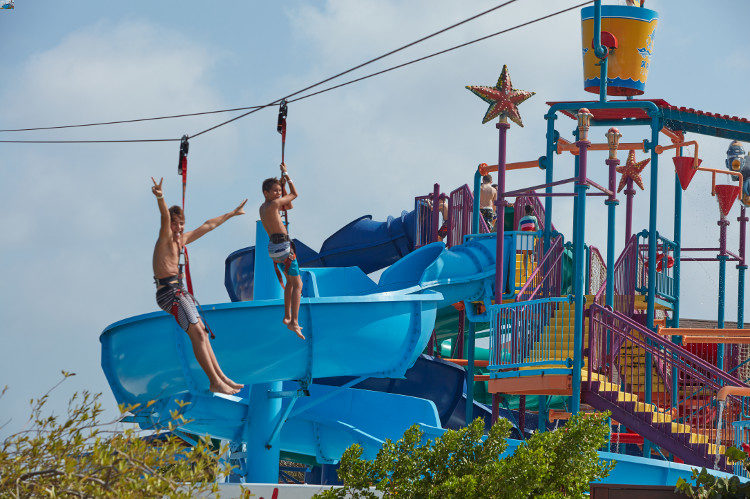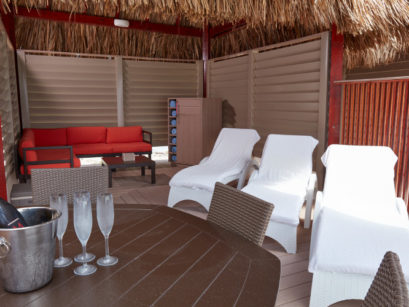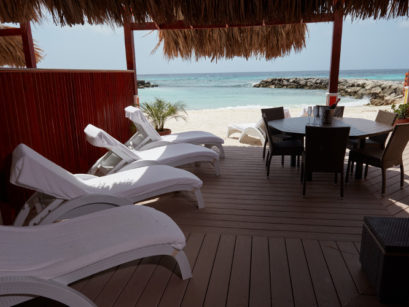 When everyone needs a break from all the thrills, plenty of lounge areas, including beach and private cabanas (both upgrades), provide shaded relaxation, and Mom and Dad might even opt for a soothing massage (upgrade). When hunger or thirst strikes, there are a variety of tasty all-inclusive options to choose from. Sit down for a family meal or simply "grab and go" from one of the snack shacks to recharge before heading out for some more fun!