Published on:
Deck the Halls? How about Deck the Roundabouts?!
Celebrating the holiday season on a tropical island may seem counterintuitive. The winter wonderland that's so iconic of the holiday season is clearly missing; however, we islanders have our own colorfully festive traditions to make the season bright.  One tradition that has really taken off the past few years is the decorating of many of the island's roundabouts.  Various businesses and organizations sponsor and produce themed displays that light up the island's roads during the month of December and into the first part of the new year.  Join us on a tour of some of our favorites.
The Hato (Aruba Bank) roundabout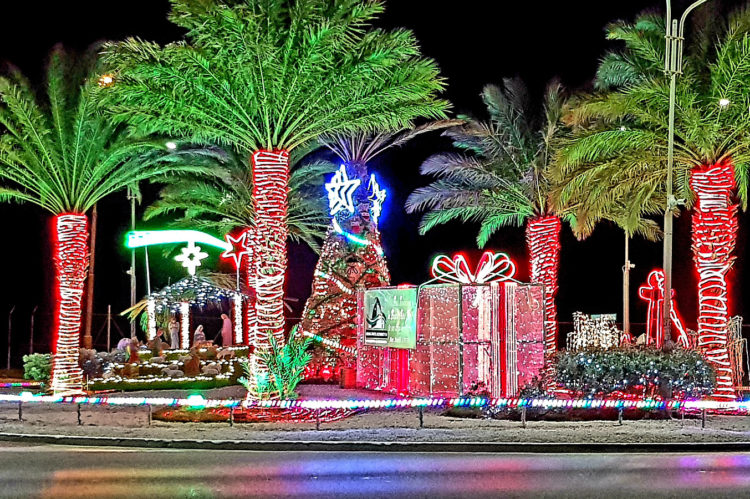 The roundabout on L.G. Smith Boulevard just north of downtown Oranjestad and before the hotel areas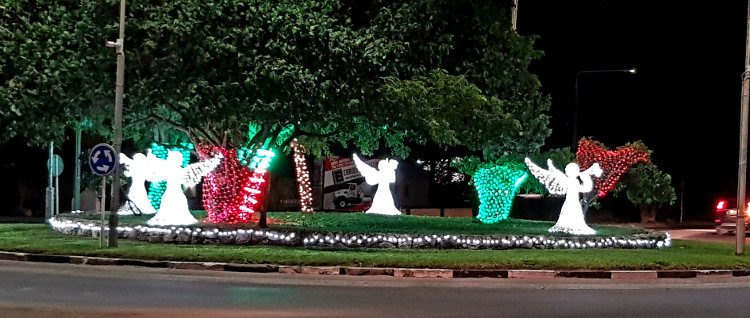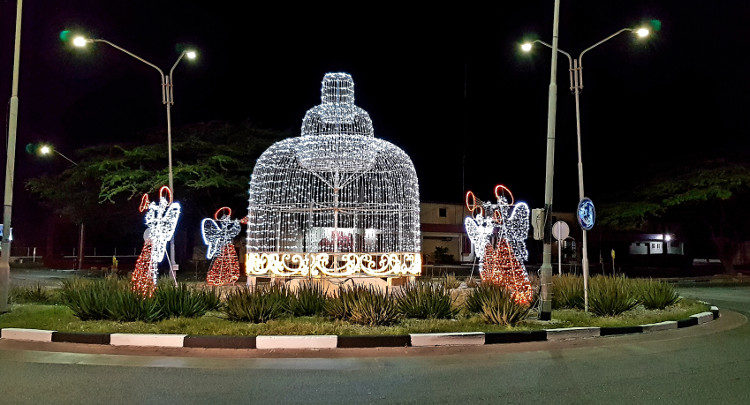 Belgiestraat/Engelandstraat roundabout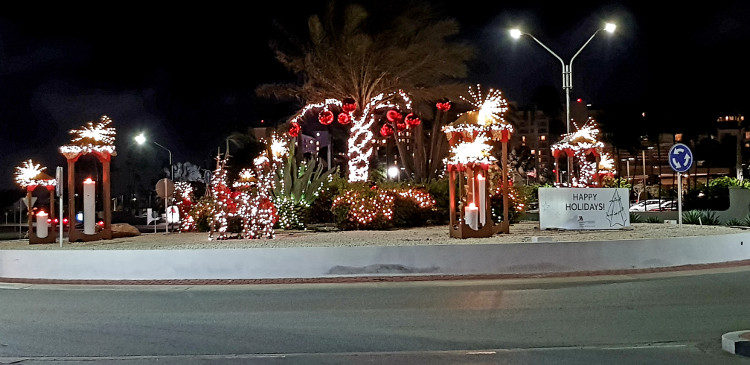 The roundabout located adjacent to (and sponsored by) Aruba Marriott Resort & Stellaris Casino
Aruba's most notable display of lights is not at a roundabout, but it's a must-see!  During the day, San Nicolas enchants with a vibrant and eclectic collection of street art from artists on the island and famed street artists from around the world, but during the holiday season, it's the magical nighttime display of lights at the "Cas di Luz" that steals the show.