Published on:
Dera Gai 2019
The cultural celebration of Dera Gai (meaning "bury the rooster"), also known as Dia di San Juan (St. John's Day), dates from 1862 and is greatly celebrated every year in Aruba on June 24.
There are several stories about the origins of this religious and cultural festival. The religious origin may have to do with the birth of John the Baptist. The cultural origin refers to the harvest festival. On the day before Dia di San Juan, so on June 23, farmers would burn remnants of corn stalks to mark the beginning of a new planting and harvesting period. The burning symbolized the cleansing that must first take place before you can start again, and also served to announce the Dera Gai festivities the next day. Out of tradition, fires are still lit today, serving as an olfactory reminder of this holiday.
So what's the deal with burying the rooster? In the past, a festival would be held on June 24, with revelers doing a sort of jumping dance over burning wood to ward off illnesses and accidents. The famous dance also dictated that each blindfolded participant get a turn to kill a rooster, buried in the ground up to its neck, with a stick. For ethical reasons, live roosters are no longer used, but rather a fake cock or a calabash.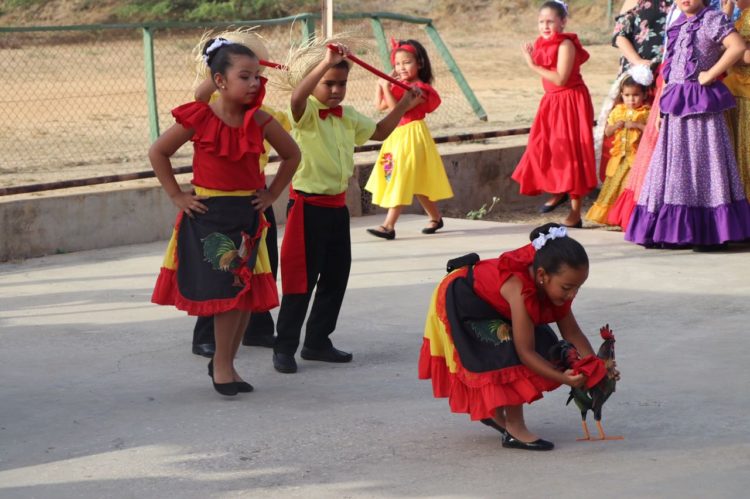 There is also a flag dance. Several flags are put in the ground and a blindfolded participant must find the flags. The ceremony is accompanied by folk songs and music. The musical instruments that predominate are the violin, wiri, and tambu. The song that is sung dates from 1862. The festival also involves a lot of eating and drinking. The predominant colors worn during the festival are yellow and red: yellow symbolizes the kibrahacha tree that is in full bloom in June, and red represents the fires that were lit all over the island.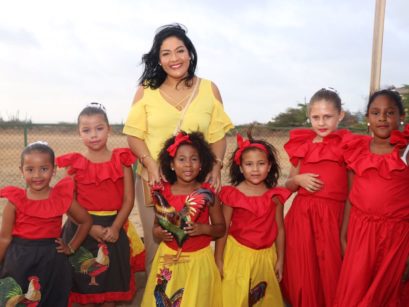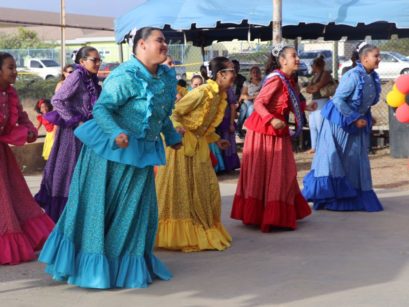 For 2019, festivities are planned in Aruba at Rooi-Kochi, Savaneta, and Sabana Liber, Noord, as well as at S.V. Jong San Nicolas, Centro di Bario Brazil, Centro di Bario Tanki Lendert, Centro di Bario Playa Pabao, Club Huis Sport Boys, Centro di Bario Noord, and Centro di Bario Ayo.
Here are some of the events that island guests can attend to celebrate Dera Gai with locals: