Published on:
Destination Weddings Bloom on Aruba
Text by Tina Causey-Bislick  /  Images by Steve Keith
We tasked several of our resorts and wedding professionals to create a dream destination wedding setup, and all we can say is it's the stuff fairy tales are made of!  Just like every wedding couple is unique, so are the setups orchestrated by our island wedding professionals. From glamorous to rustic, vintage to beach chic—these dreamy setups have us all ready to say "I do" to a destination wedding in Aruba.
A vintage garden ceremony at sunset and barefoot beach reception under the light of the moon
Ceremony location: Marriott's exclusive H2Oasis pool deck
Reception location: Marriott's beachfront on Palm Beach
Vendors: Letz Weddings, Shar's Flowers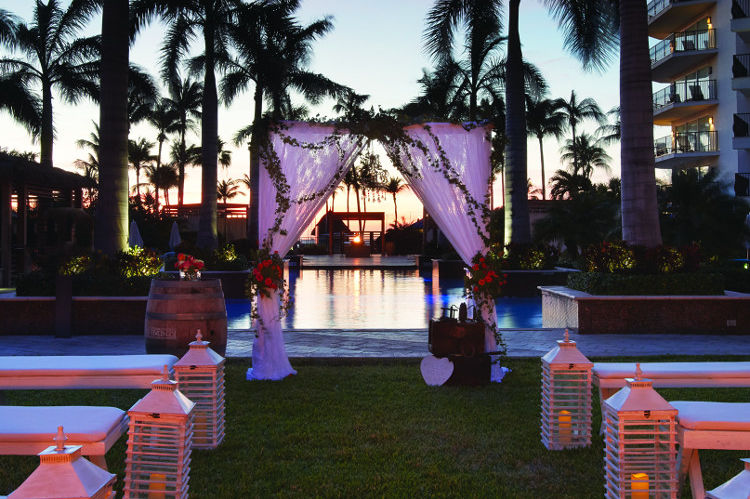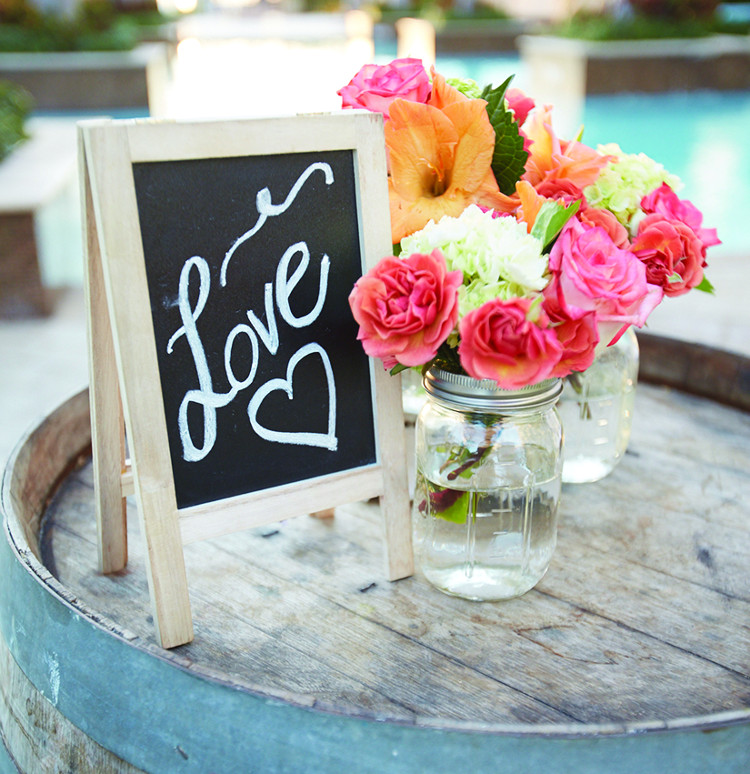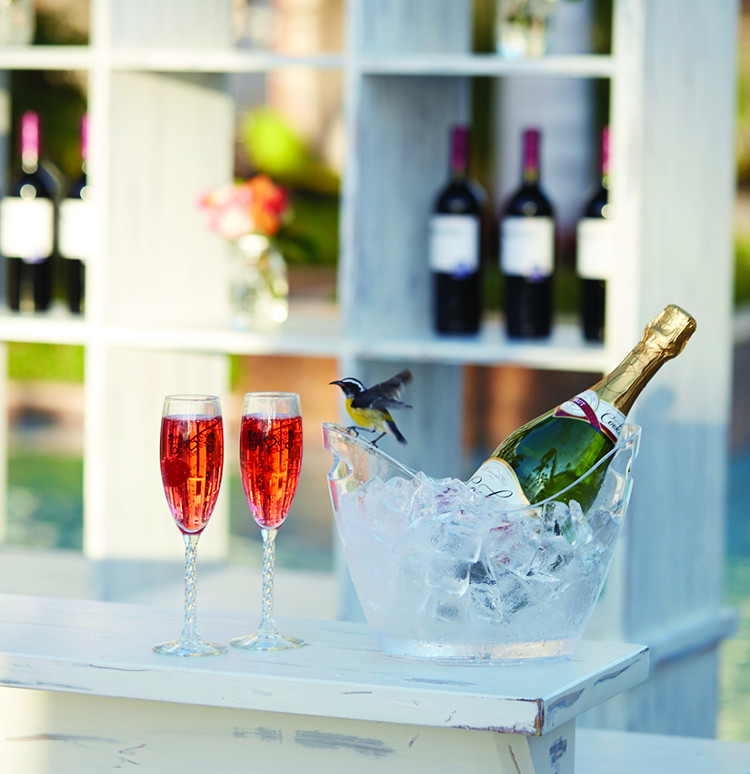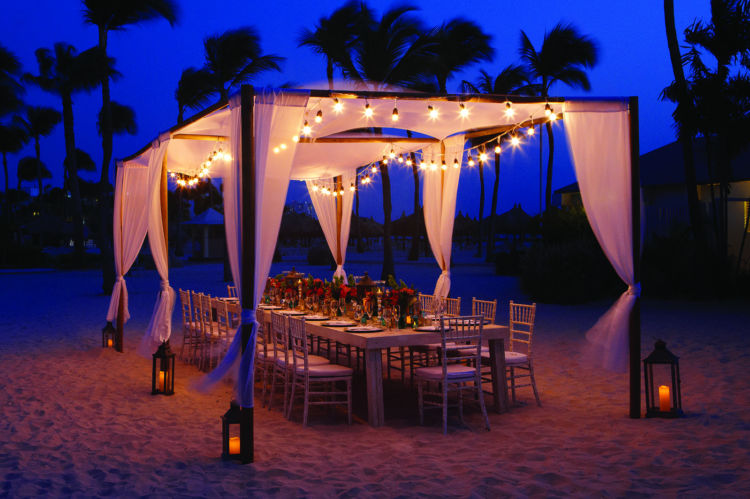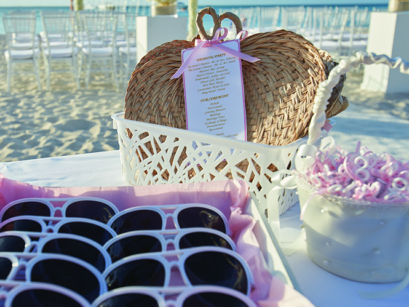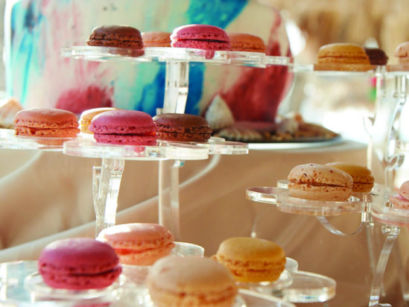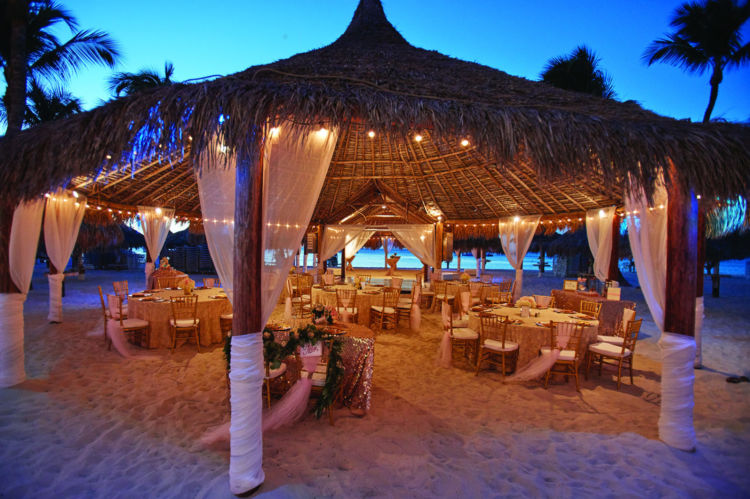 Luxury on the lawn of this grassy beach- and poolside courtyard is anchored by lush, tropical landscaping, with an elegant dinner and lounge setup on the beach
Ceremony location: Hilton's poolside lawn and garden
Reception location: Hilton's beachfront on Palm Beach
Vendors: Letz Weddings, Shar's Flowers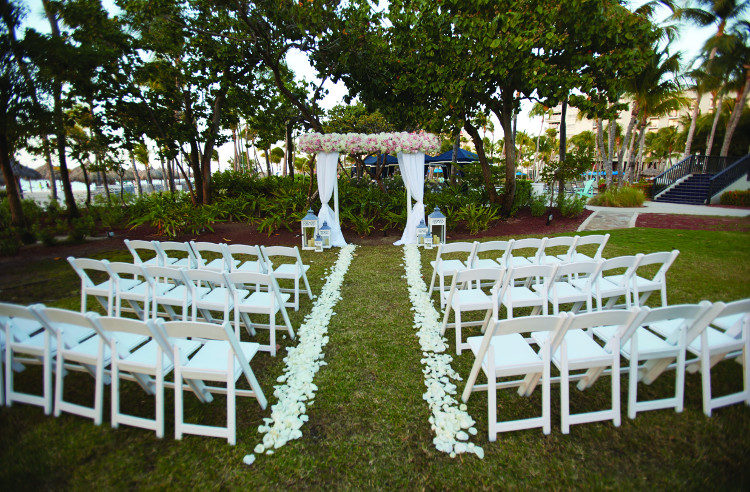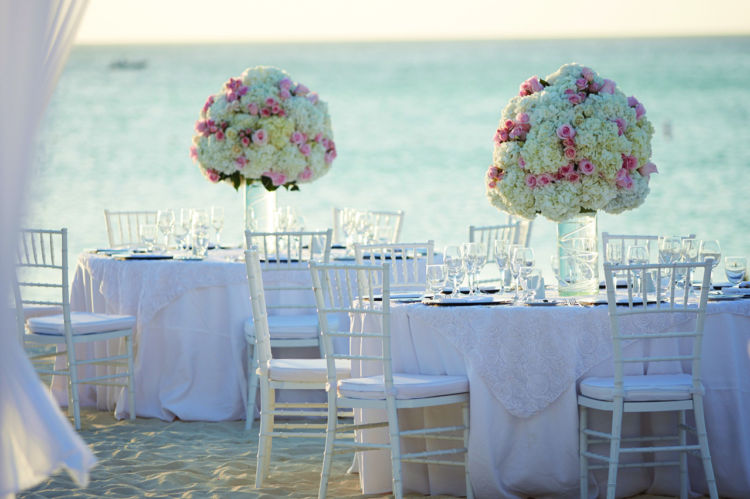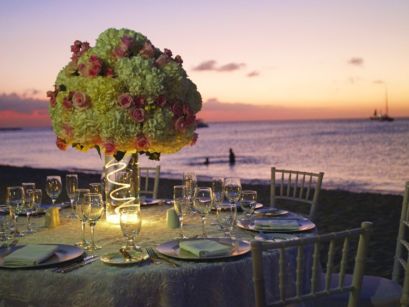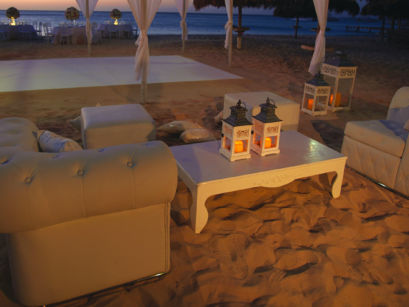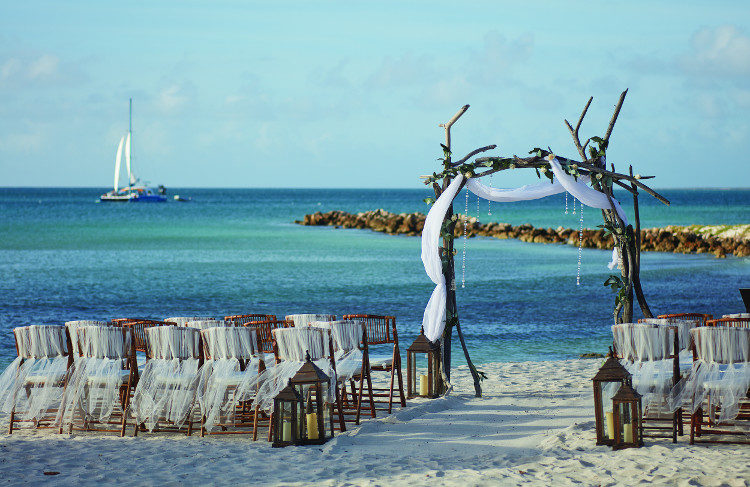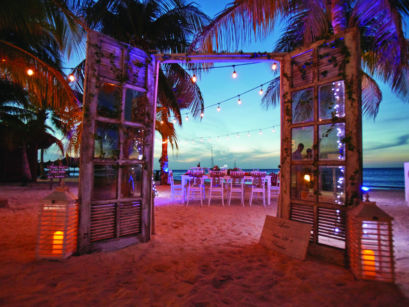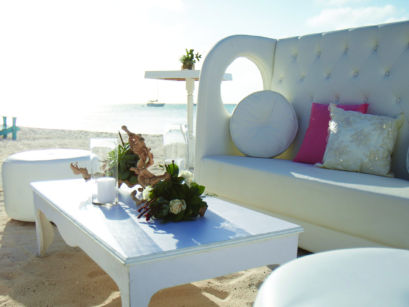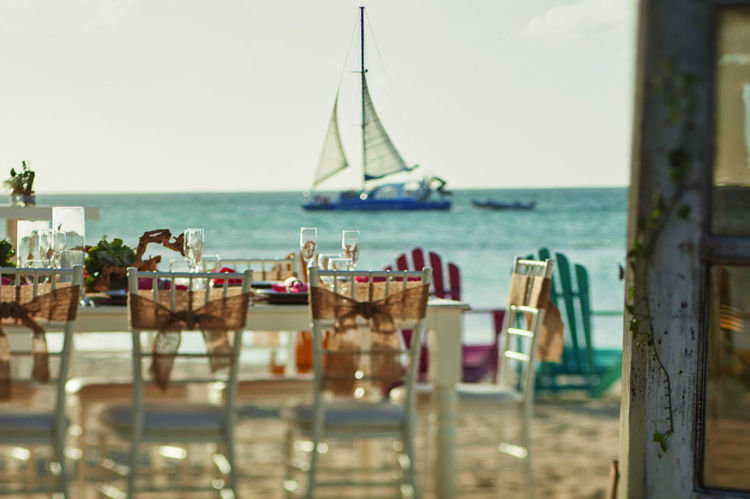 Colorful flowers pop against the private bridge over a mangrove lagoon with views of the sea
 Location: The Ritz-Carlton, Aruba's private bridge located on Palm Beach
Vendors: Letz Weddings, Shar's Flowers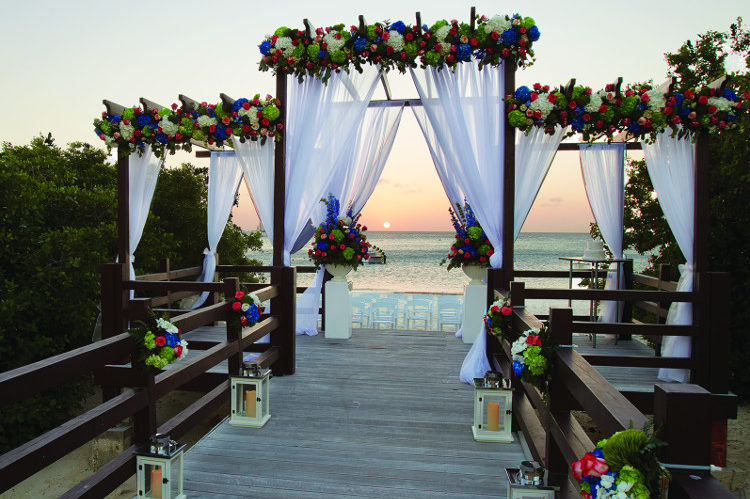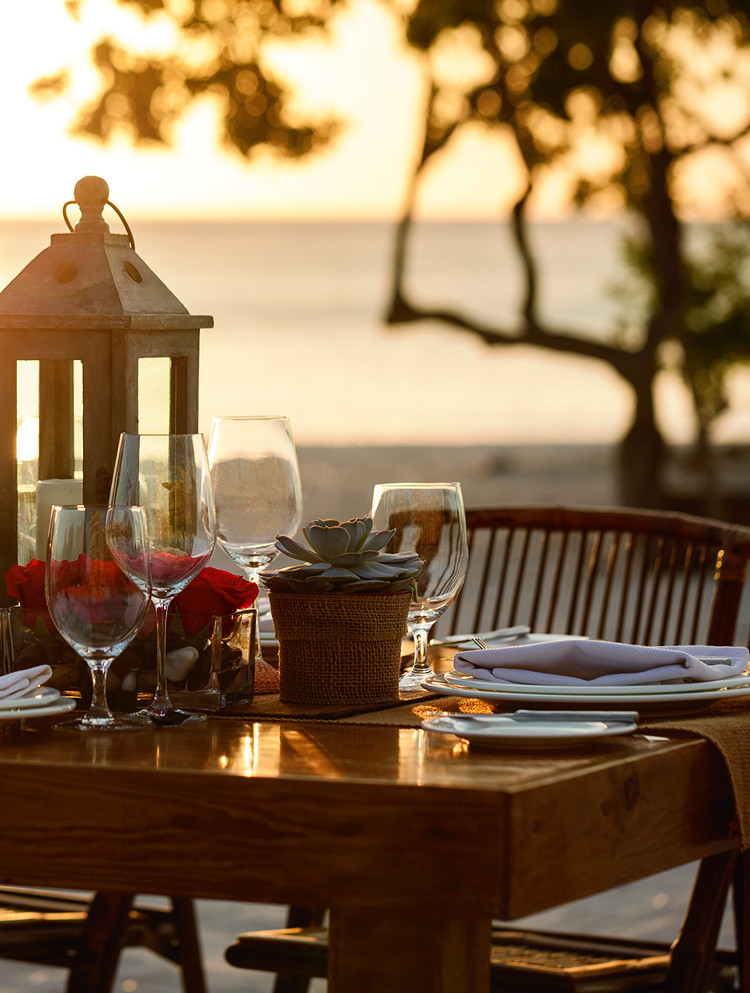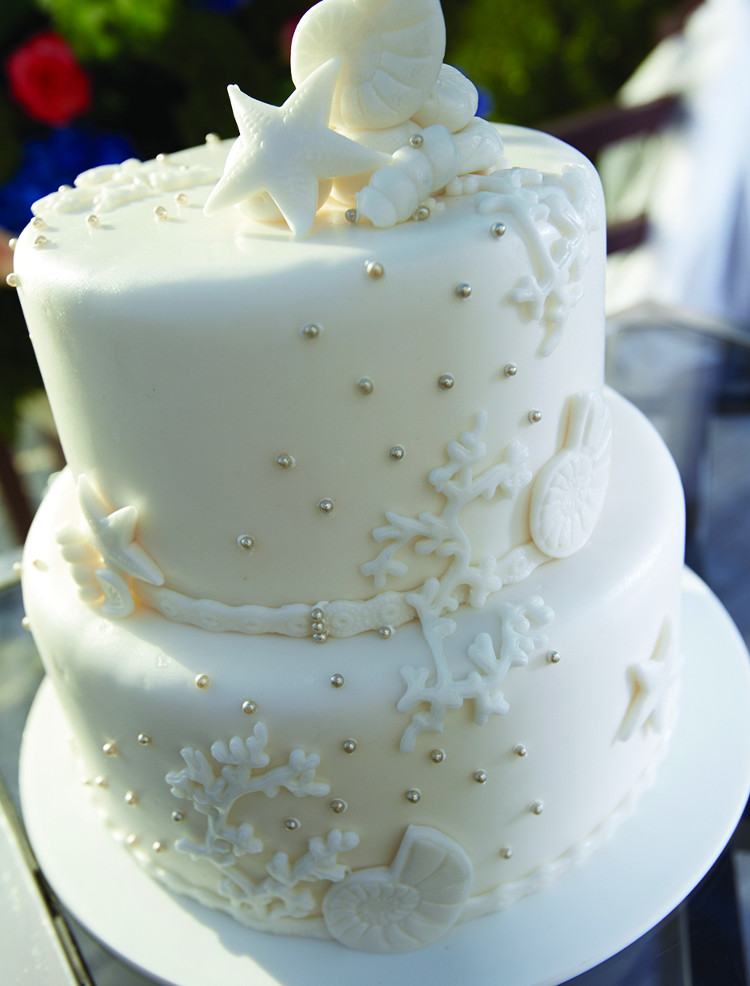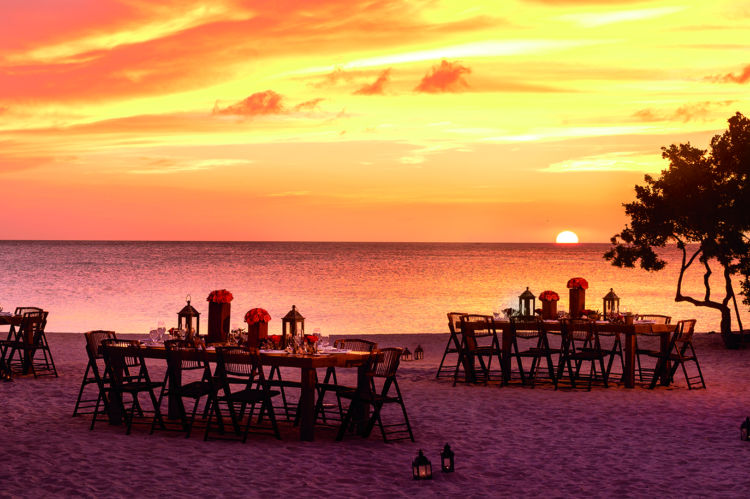 Bold glamor comes to this contemporary garden setting for the ceremony, with a private gazebo dinner for two featured for the reception
Location: The grassy garden courtyard at the RIU Palace, with an intimate beachfront reception on Palm Beach
Vendors: Letz Weddings, Koolman's Flower Shop, The Patissier