Published on:
Have Fork, Will Explore: A Divine Wine Pairing with Divino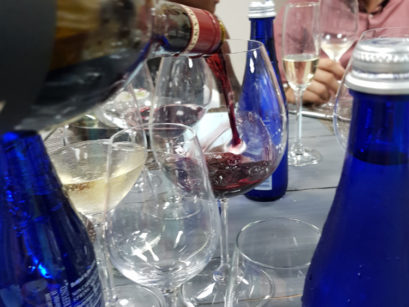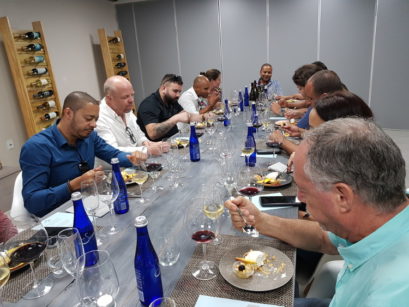 Text and images by Tina Causey-Bislick
Divino NV may be the newcomer on the island's spirits purveyor scene, but make no mistake, this team is certainly no new kid on the block.  At the helm is Michael v/d Berg, who along with Herdy Ten Lohuis, took a huge bite out of the alcoholic beverage distribution pie a few years ago, introducing the island to on-trend alcohol and wine brands with Pepia Est. NV. The business outgrew its warehouse facility, prompting Michael to blaze a new trail that led to Divino NV, a company that custom-built an impressive new facility to not only house the administrative offices and a climate-controlled warehouse for an impressive list of products, but also a tasting dining room and kitchen.
In addition to holding tastings and training sessions for its clients, the Divino team is hosting intimate lunch experiences for a dozen invited guests at a time.  Recently, I got a message asking if I would like to attend one of these deliciously educational lunches.  Do you have to ask?!  I'm in!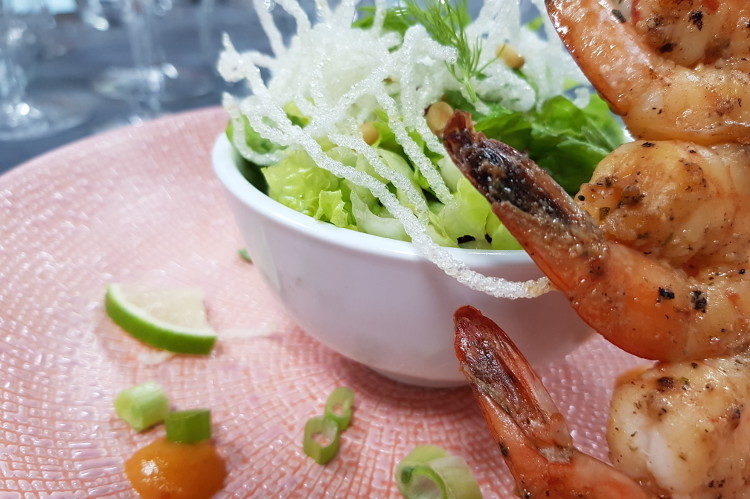 Divino features different guest chefs for these lunches, and we were put in the capable culinary hands of Executive Chef Ron v/d Put from the Aruba Wine & Dine restaurant group.  Joining us to provide expertise were not one, but three sommeliers from Divino.
We were greeted with a glass of bubbly—Segura Viudas Brut, a Spanish cava with a clean and bright presence and floral notes.  Our first course was a trio of shrimp subtly spiced with pica de papaya on a bed of European greens and topped with crispy mihoen (rice vermicelli).  Divino paired the opening course with Dr. Loosen Kabinett Riesling.  I am typically not a fan of riesling, but this one was not too sweet, yet sweet enough to balance the spiciness of the dish, scaled midway between medium-dry and medium-sweet.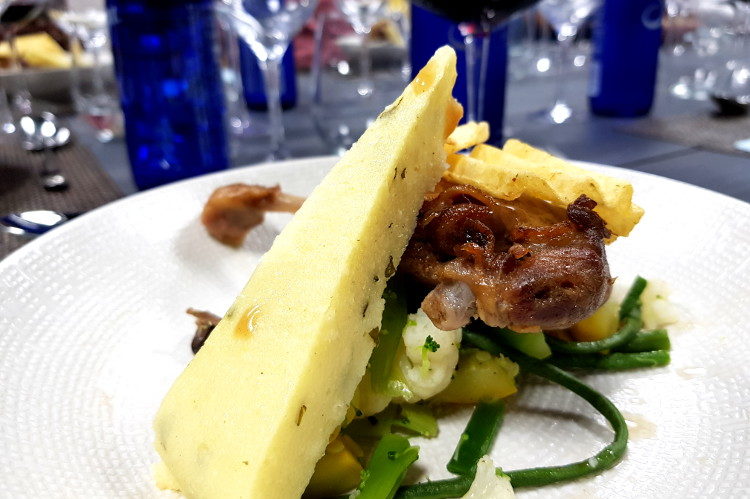 Our main course was a tender duck confit with local funchi and fresh vegetables in a citrus sauce. The dish was paired with Elouan Pinot Noir from Oregon. Acclaimed winemaker Joseph Wagner delivers an elegant, vibrant pinot noir at a favorable price point.  Fans of Meiomi, take note—Joseph was the talent behind this popular pinot noir, and his Elouan will not just please your palate, it will also please your wallet.
Dessert was a refreshing Caribbean fruit salad with a tangy lime curd paired with Conundrum White, sourced from several wine regions in California.  I picked up on honeysuckle (I am from the South, so it jumped out at me) and peach, and its sweetness is countered with easy acidity and oak.  This is one of those versatile wines that plays well with so many flavors, but also stands well on its own.  A day at the beach with a bottle of Conundrum White in the cooler—perfection!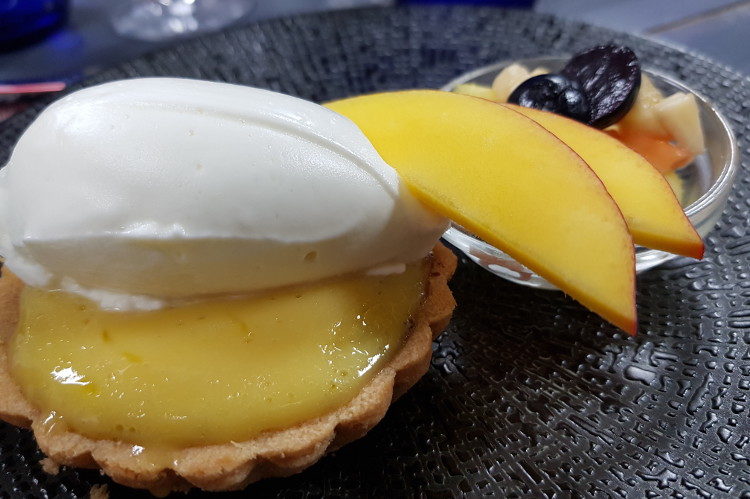 The lunch wine pairings are by invitation only for now, but stay tuned—Michael hints that they may do something for the general public in the near future. Divino products are available at many of Aruba's restaurants and resorts, as well as major supermarkets.  You can also purchase directly from Divino at their facility located on Schotlandstraat, near Ling & Sons Supermarket. Find more information on their products here.