Published on:
Dragon Fruit, Anybody?
By Rona Coster
At the recent Taste My Aruba event in Oranjestad at the Cosecha building, next to Plaza Padu, Jimmy Ramos' stand was one of the most popular attractions, offering a taste of several varieties of dragon fruit. Jimmy is a famous farmer on the island, and his Cucucu di Jimmy grows seasonal crops such as okra, local cucumbers, string beans, and rare, almost-extinct indigenous corn. He is also celebrated for owning Boca Dushi Snacks in Ponton, featuring an extensive menu of local and Latin breakfast and lunch specialties.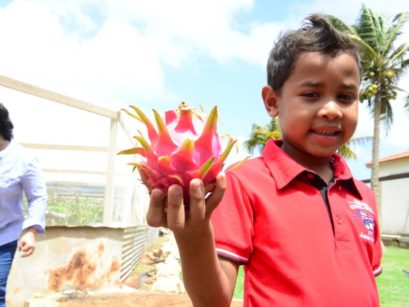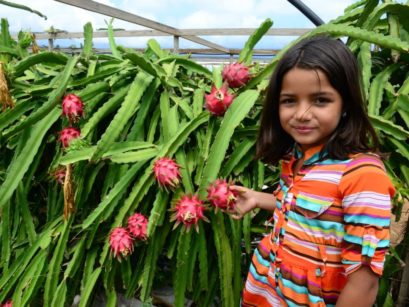 At his stand, I tried three varieties of dragon fruit—the pink-skinned with white flesh, the red-skinned with red flesh, and the yellow-skinned with white flesh—one tastier and smoother than the next. Dragon fruit, or pitaya, is a cactus fruit appearing in various forms in tropical and subtropical climates. Reportedly full of antioxidants, it is remarkably healthy. The texture of the fruit flesh is likened to kiwi, and it is dotted with a multitude of tiny, black, crunchy seeds. The taste is mildly sweet, and the seeds are nutty. You should buy it and try it!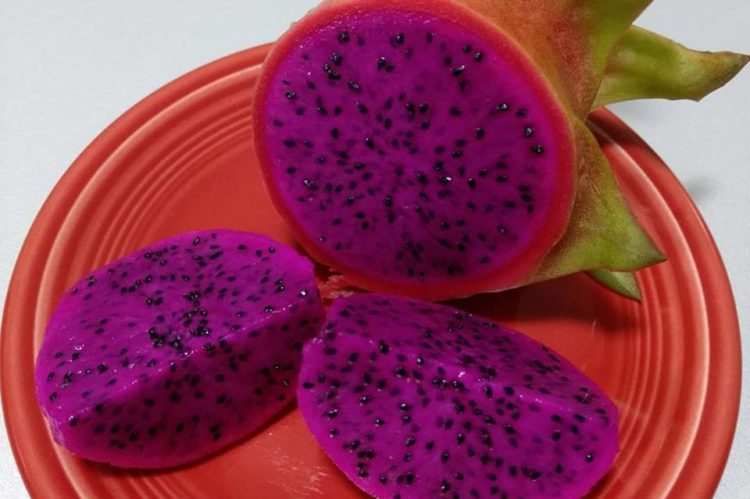 Visit Cunucu di Jimmy or Boca Dushi Snacks in Ponton for a taste of all three varieties of pitaya. (Tel: +297-582-9691)
To learn about some of the other fruits that grow on Aruba, visit our "Fruits of Aruba" blog post.