Published on:
Eat Them to Beat Them–Eat at LionFish Snack Aruba!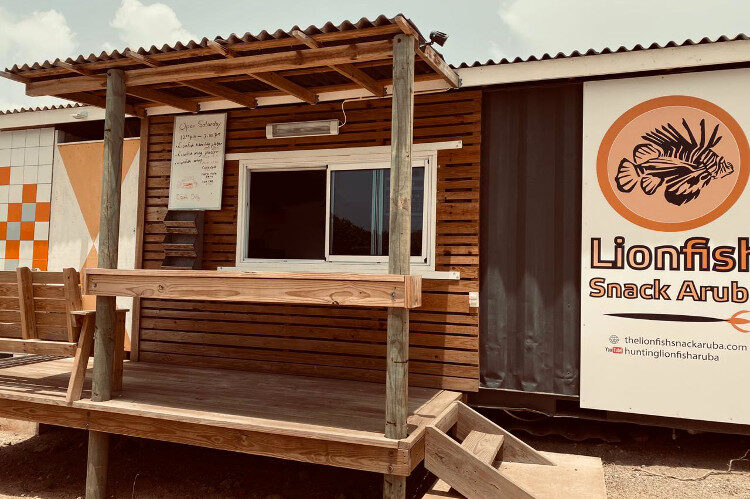 Adjacent to the cute cununcu house at Paradera 100, school teacher and avid diver Patrick Van Brakel operates a small snack-shack with three menu items: Lionfish Lollypops or Wings (with the fish fins fried to a crisp);  Battered Lion Fish Fingers with French Fries; and a Lion Fish Wrap,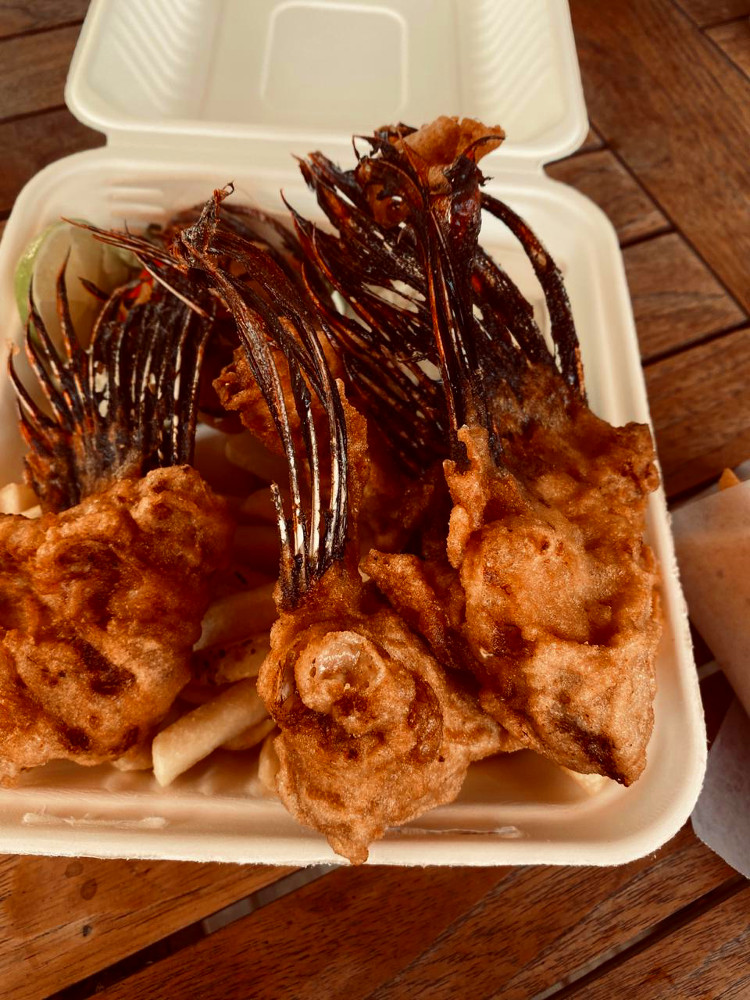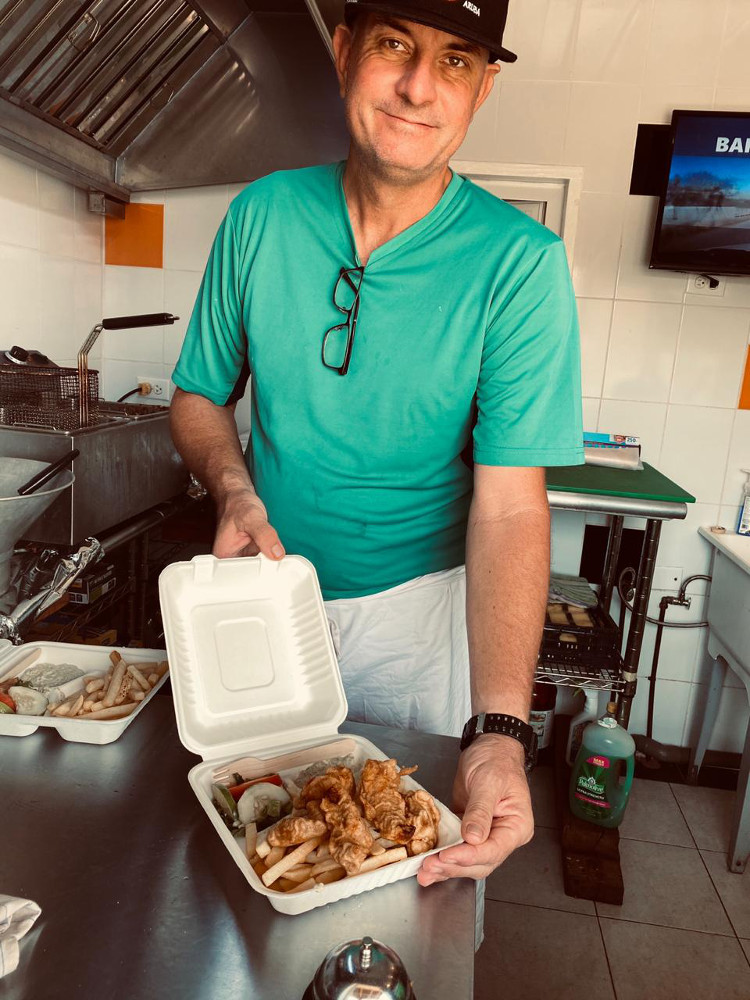 LionFish Snack Aruba is only open on Saturdays from noon to 7:30pm, with Patrick and Aruba's LionFIsh Hunters supporting the shack with their catches. The LionFish Hunters are a group of divers that regularly hunt for the invasive species to keep their population down, and luckily, the meat of the lionfish is mild, moist, delicate, and delicious!
We ordered at the window in front, then sat in the back on a small deck terrace to enjoy our meal on environmentally-friendly disposable plates. A family of well-fed cats, living under the deck, ignored us completely. Mom is now fixed, Patrick explained. Mid-meal a local family of four walked in for their Saturday lunch; they seemed to be familiar with the place, their little girl entertaining the kittens. Then three young women appeared, sand on their feet fresh from the beach–they knew what they were going to have. I guess this place is no secret!
Eat them to beat them!  Check out Patrick's YouTube channel, https://youtu.be/j6S194Q7bqQ