Published on:
Elements Does Vegan Right
Text by Meredith Marin / Images by Steve Keith
I happily recommend every restaurant on my website for delicious vegan fare, but Elements is the spot I recommend most often for easy access to delicious vegan fare any time of day. Elements Restaurant at Bucuti & Tara Beach Resort is proud to have the most extensive vegan menu on the island, offering daily vegan options on their breakfast buffet, a full vegan lunch menu, and numerous vegan dinner options.
Their bar even serves a "Healthy Hour" for hotel guests, a green take on happy hour where smoothies are half off. With creative dishes like Cashew Cheese Tacos and Avocado Tartare, there's something new to try during every meal.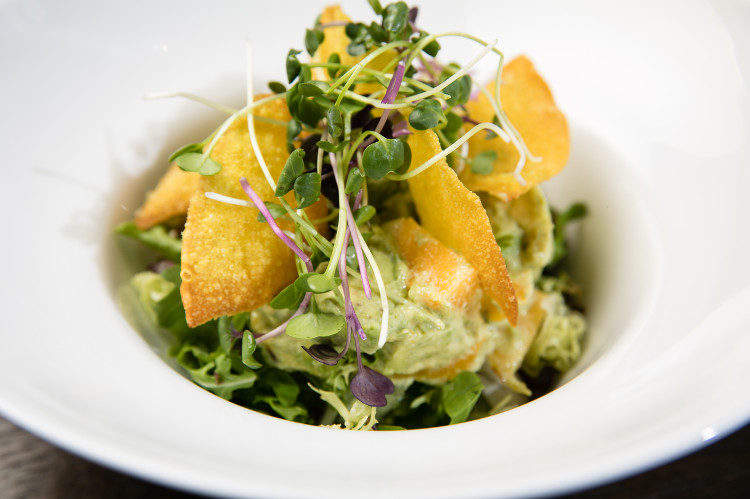 A guest favorite, BBQ Chickpea Lettuce Wraps, features fresh cilantro, sweet corn, avocado, tomatoes, red onion, and "cheesy" chickpeas, all tossed in a creamy house-made cilantro-lime dressing, stuffed into romaine hearts, and finished with a BBQ-sauce drizzle.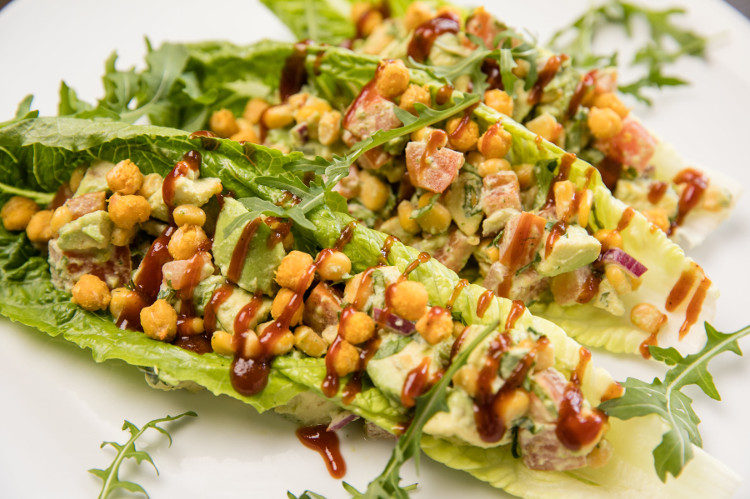 There are so many popular dishes to choose from on this menu. The Peanut Tempeh Satay is such a hit that it was recently featured during a cooking demo on a local TV program!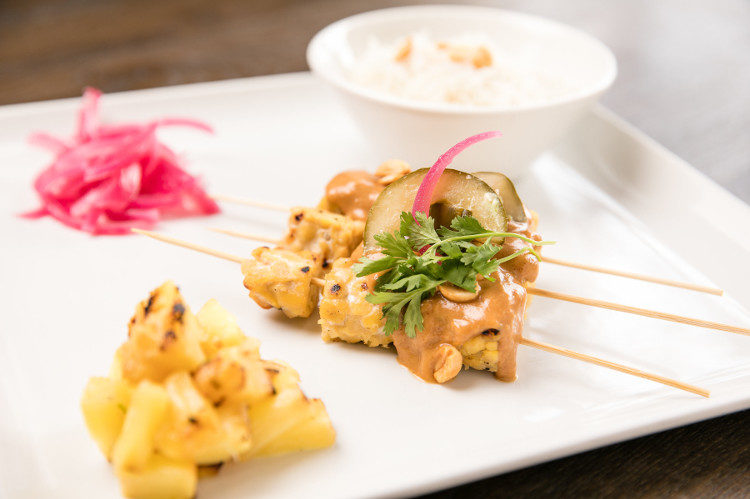 You'll see local and regional ingredients, such as sweet plantains and Aruban cucumbers, used in many of the dishes. Elements offers a fully labeled vegan drinks menu and houses a staff that is highly knowledgeable about vegan living. And an added bonus—bread for all guests in the Elements bread basket is vegan!
Has Elements always served vegan options?
Chef Marc Giesbers: Elements was one of the first restaurants on Aruba with vegan dishes, and recently we decided it was time to take it up a level. We've recently added many new, creative vegan dishes to our breakfast buffet, lunch, and dinner menus.
How has offering vegan dishes benefited your restaurant?
Chef Marc Giesbers: Having vegan options brings more variety to our menu. We are receiving very positive feedback about the dishes. Even non-vegan guests love the new options!