Published on:
Emerge Brighter at Hilton's eforea Spa
By Tina Causey-Bislick
Last month, the Hilton Aruba Caribbean Resort & Casino reopened its signature eforea Spa after intensive staff trainings and implementation of new protocols for health and safety.  Spa-goers can truly relax and enjoy a menu of results-oriented and locally-inspired therapies, as well as a full-service salon.
Recently, our team enjoyed a day of bliss and relaxation in the peaceful environs of the spa.  Attention to protocol detail begins from the moment you enter, as you are welcomed with a sanitized, chilled hand towel and a complimentary disposable mask.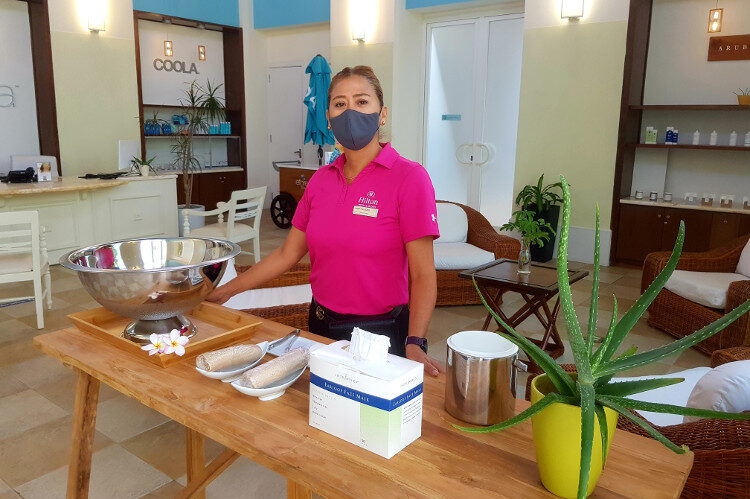 To keep contact at a minimum, your therapist meets you in the lobby to escort you directly to your private treatment room (unfortunately, the lounge/locker rooms, steam room,  sauna, and cold-plunge pool are closed due to Covid safety standards).  Each treatment room is thoroughly cleaned and sanitized, indicated by the seal on the door.  The luxurious spa robes are also sanitized and sealed for your protection.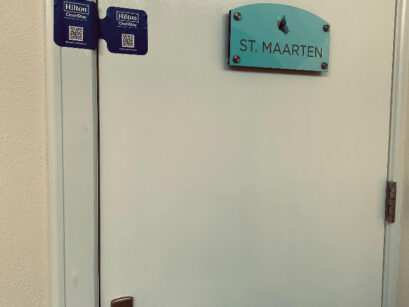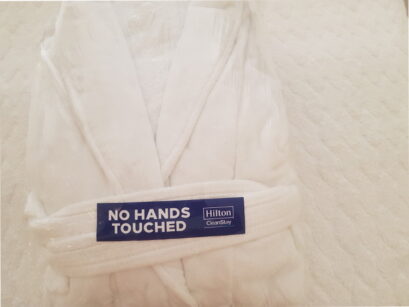 Treatments begin with a lovely hand-washing and sugar-scrub ritual using premium local Aruba Aloe products. After, I enjoyed eforea's exclusive Aloe Vera, Rum & Hot Stone Massage.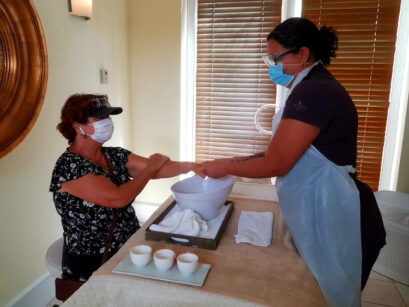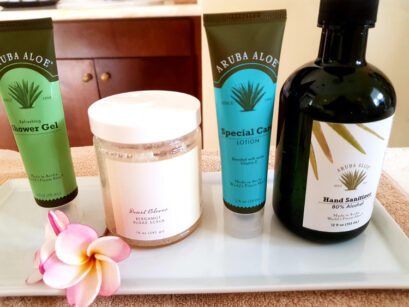 The therapy starts with an application of a mixture of agave nectar, rum, and pure liquid aloe gently but deeply massaged in with hot black beach stones.  The heat of the stones activates the sugars and anti-aging extracts of the aloe and rum mixture, adding an exfoliating element to the treatment and encouraging deeper relaxation and rejuvenation.
Following the massage experience, I joined my colleague in the tranquil bamboo garden for a glass of champagne.  We were loving the vibe of the resort, so we walked a few steps over to Gilligan's Fish Shack, located beachside with great views, for some classic fish tacos…just another awesome day in paradise!