Published on:
Experiential Dining Series: Back to the Land with Goshen
Many travelers today seek connections to their destination, looking to weave culturally or locally authentic experiences into their vacations. With food so strongly associated with each culture or destination, it's no surprise that experiential dining is gaining popularity worldwide. Here on Aruba, several unique dining experiences are offered—from sampling farm-to-table fare to dining in the tropical garden of a local chef. In our Experiential Dining Series, we present a few of these can't-miss experiences.
Experience #1: Back to the Land with Goshen
Goshen believes in changing our relationship with the very thing that physically sustains us—the land. Next to producing organic, endemic Aruban vegetables like concomber chikito (local cucumber), Aruban beans, okra, and peppers, Goshen offers an unforgettable farm-to-table cooking experience: Back to the Land. This Back to the Land experience starts late in the afternoon, educating guests about Aruba's local flora and fauna, as well as the island's agricultural history.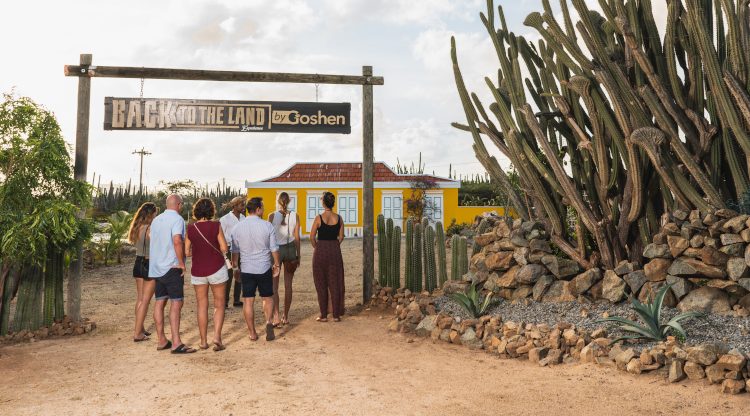 Guests get to prepare their own delicious local dishes in a traditional stone-brick oven using Goshen's farm-grown vegetables and are seated in the outdoor palapa of an almost 100-year-old cunucu house while enjoying a spectacular sunset.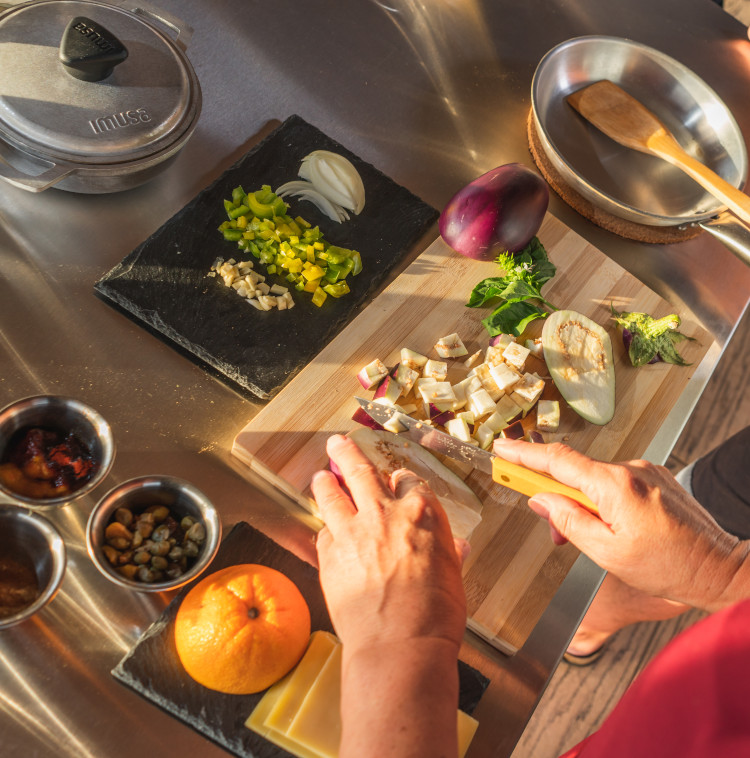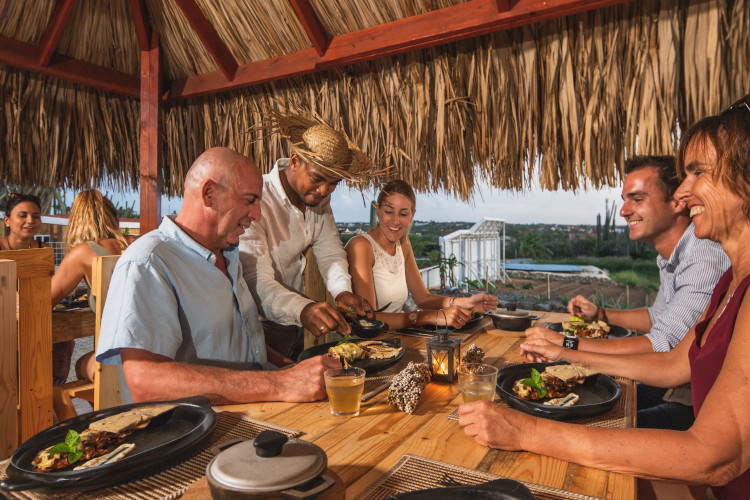 Smoothie with a Purpose, an informative 30-minute tour introducing guests to the Goshen Smoothie, is another way to nourish the soul at Goshen. It is the most delicious and refreshing smoothie, prepared with Aruba's concomber chikito.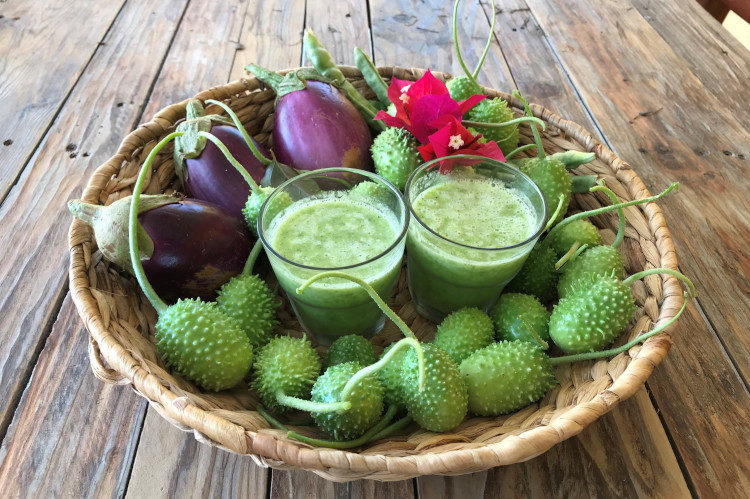 A Goshen experience cannot be complete without booking a relaxing stay. Goshen welcomes those looking to retreat, reconnect to nature, and enjoy Aruban hospitality while basking in the atmosphere of its traditional home. You will undoubtedly find it worthy of a repeat visit.
To book any or all of the Goshen experiences, visit their website at goshenaruba.com, or call them directly at +297-562-1223.