Published on:
Fashion in the Secret Garden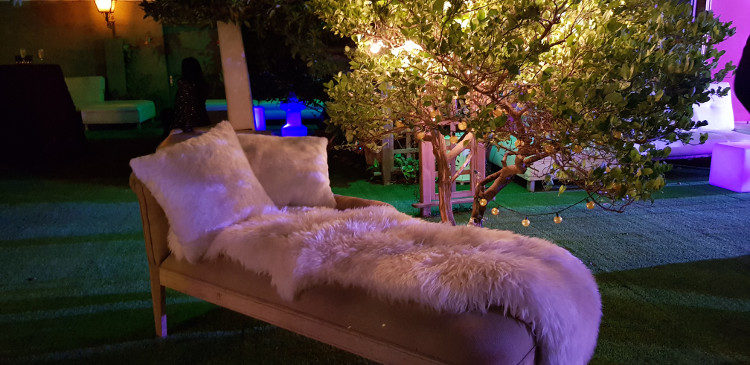 Images & Text by Tina Causey-Bislick
Aruba's Fashion Night Out, a series of fashion events produced by Gigliola Gomez, made a December appearance at House of Mosaic—just in time for us ladies to amp up our holiday party wardrobes!  The event venue is owned by Aruba's maestro of events, Fernando Mansur, who creates award-winning décor for celebrations and events.  In addition to putting his Midas touch on occasions held all over the island—from posh ballroom galas to fabulous feasts in the wilderness of our cunucu—Fernando has turned his home into an extraordinarily unique event venue with both indoor and outdoor spaces.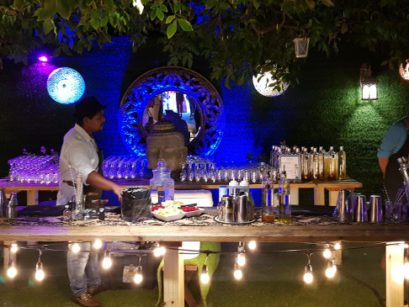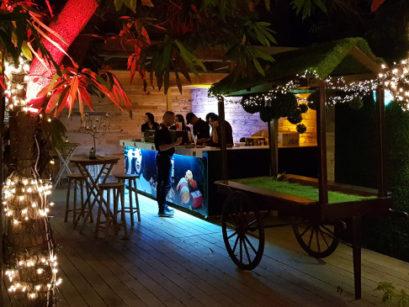 It was his alfresco "secret garden" that set the stage for Gigliola's fashion show, which featured her latest collection, as well as the newest collections of four other designers—Bernard Jabbor, Zobaida Akkari, Camila Terra, and Daniela Carrion. Noshing on sushi and sipping champagne and craft cocktails, guests were treated to the colorful, the dramatic, the sophisticated, and the feminine, sauntering down the meandering catwalk at House of Mosaic.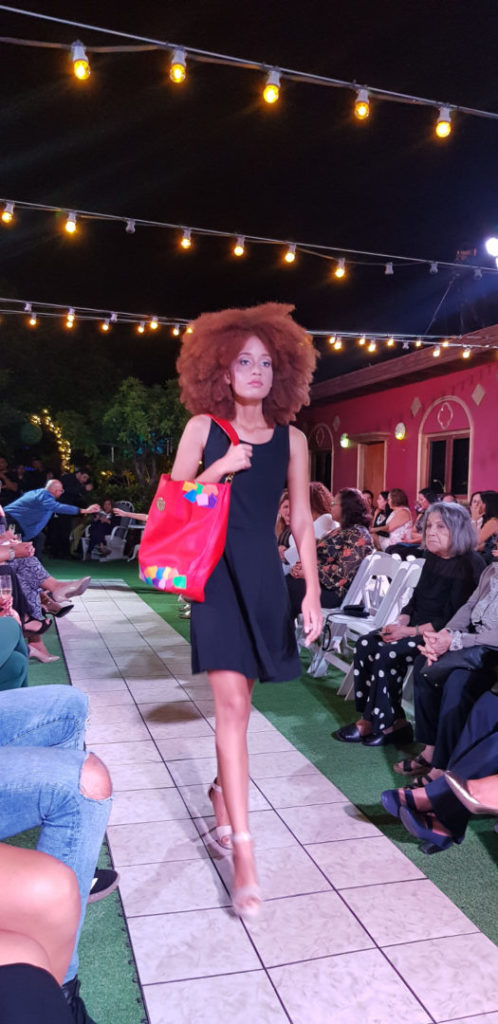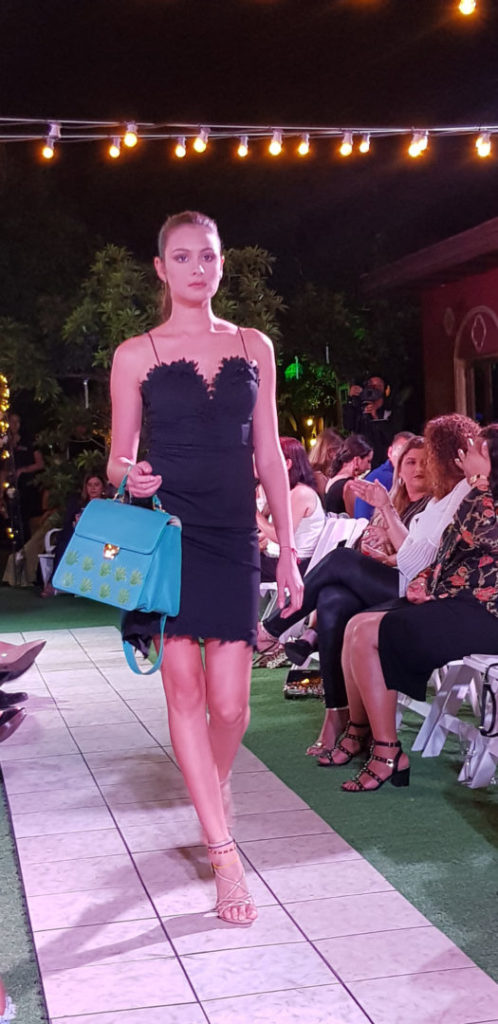 Camila Terra
Leather handbag label Valentina Terra hit the runway first.  Designer Camila Terra, a native of Colombia, obtained her degree in industrial engineering, working for the Fiat Group in Italy before pursuing her lifelong passion for fashion.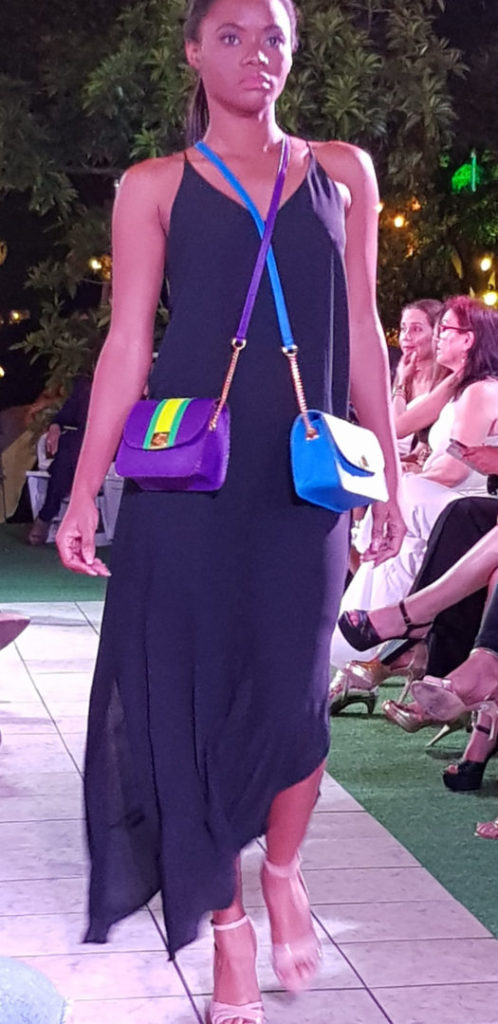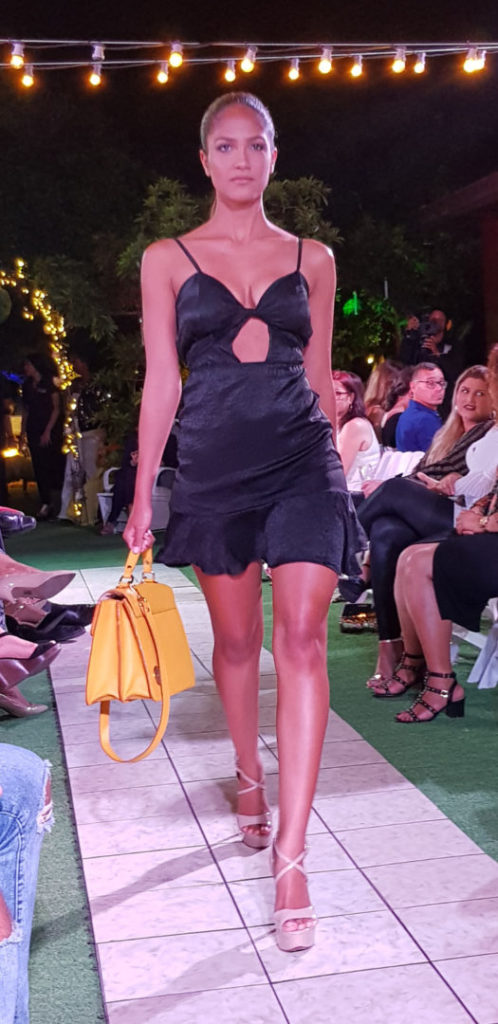 Her philosophy of capturing that intimate connection between art and nature inspired her handbags and accessories constructed with the finest leather.
Daniela Carrion
Next up was the collection of swimsuits and beachwear by Vitamin Sea Beachwear, created by local design ingénue Daniela Carrion, who at just 17 years old produced a vibrant collection for the show.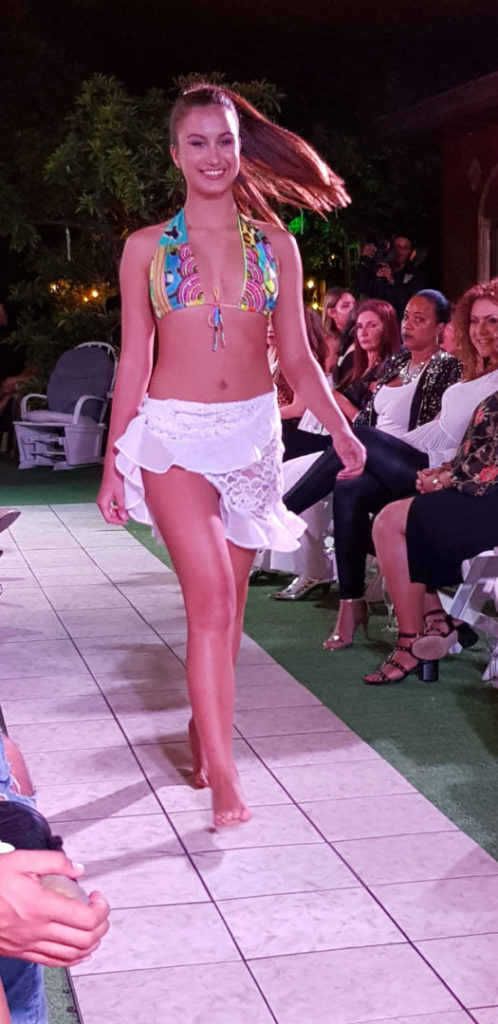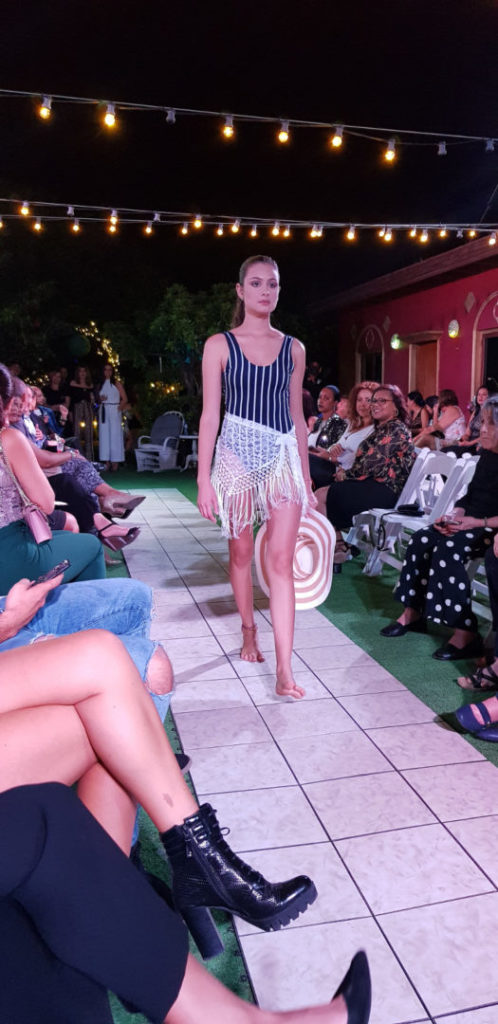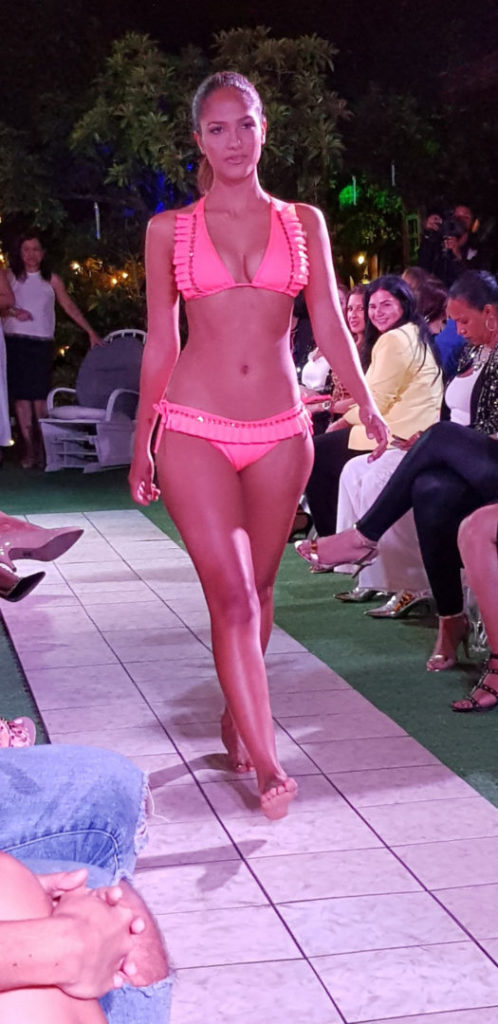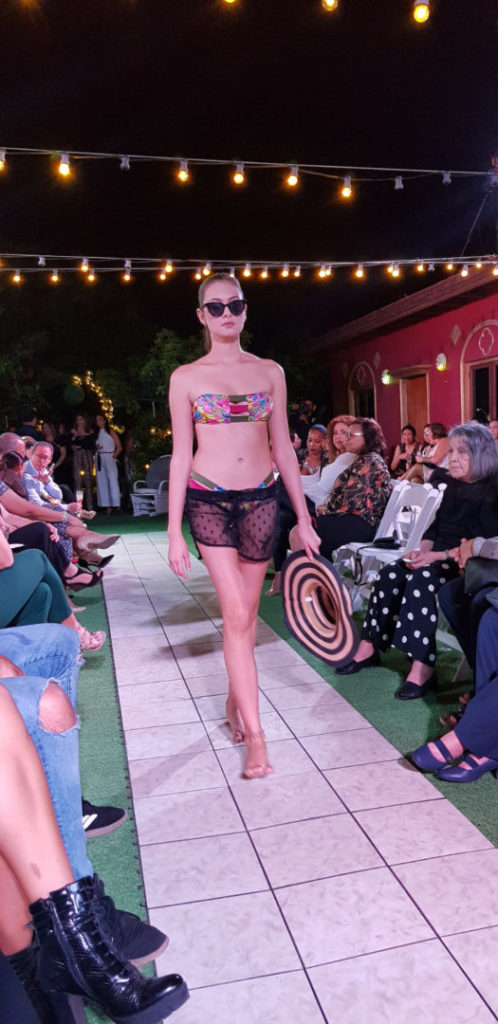 Several different cuts of bikinis and one-piece suits, as well as stylishly fun cover-ups, revealed a line that can be worn on Aruba's award-winning beaches by just about any body shape and size.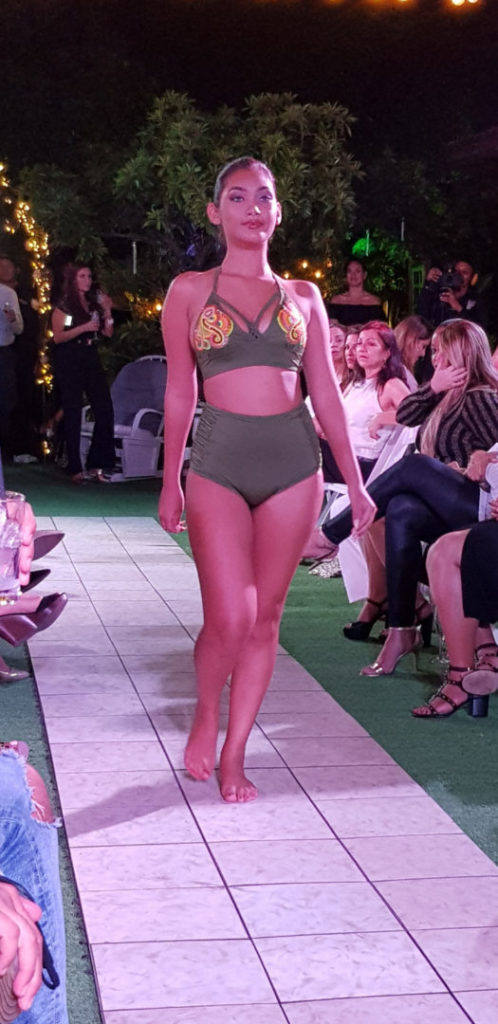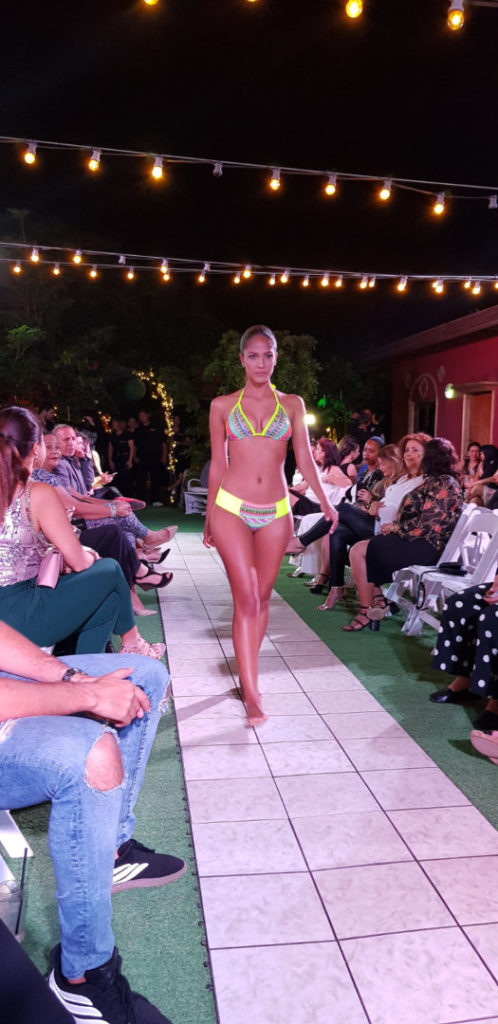 Gigliola Gomez
Gigliola Gomez, an iconic fashion name in Aruba whose collections have also been down the runways in Europe, the United States, and throughout the Caribbean, introduced her latest line.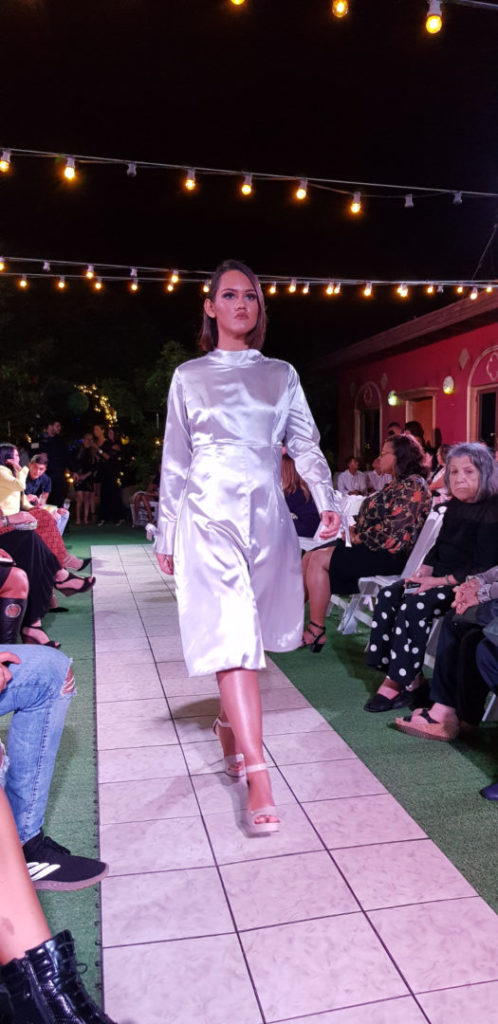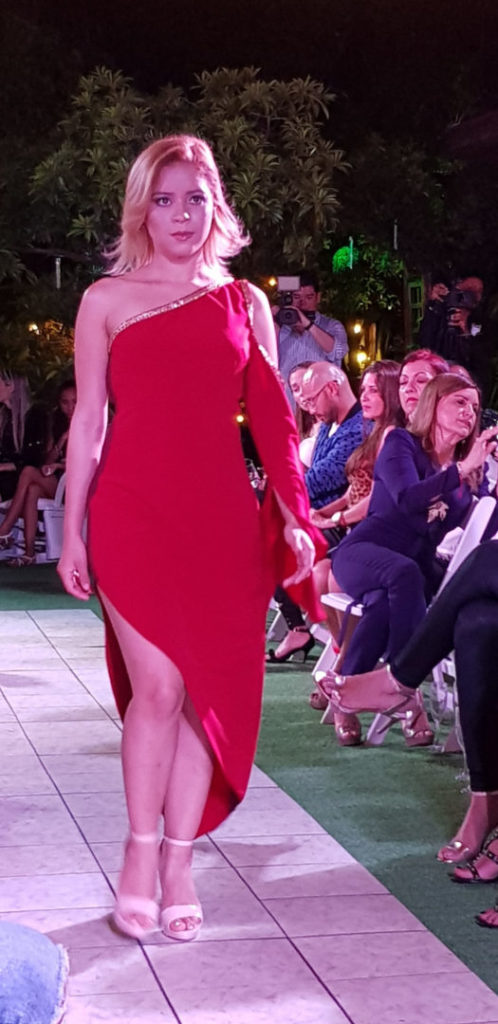 Known for her colorful and flowy island-lifestyle collections, Gigi's latest collection of dresses, skirts, tops, and pantsuits flirted with a little more structure that shimmered in gold and silver, deep reds and burgundy, and classic black to set just the right tone for dynamic holiday cocktail attire.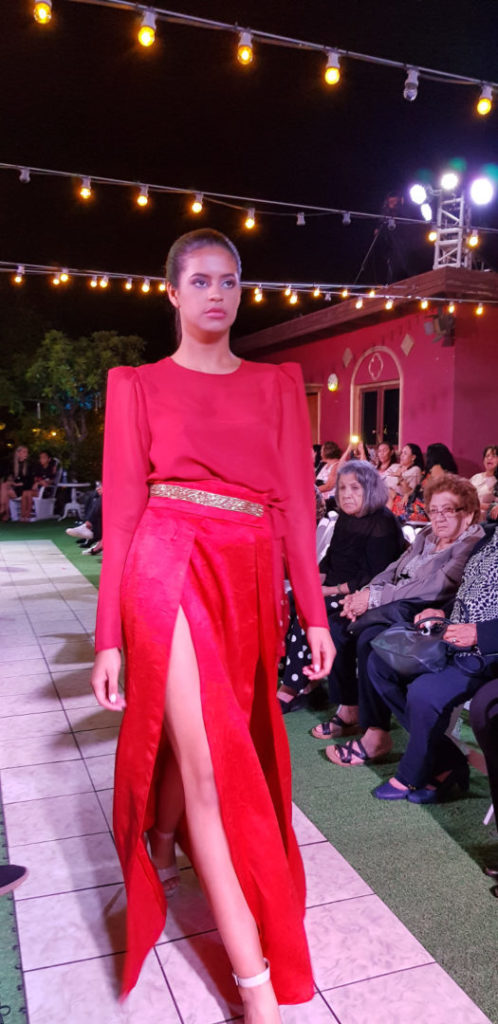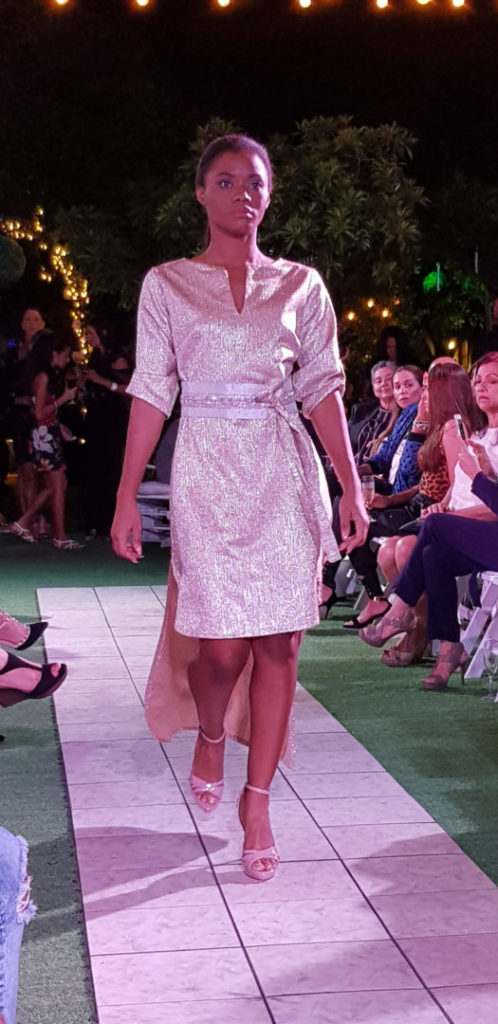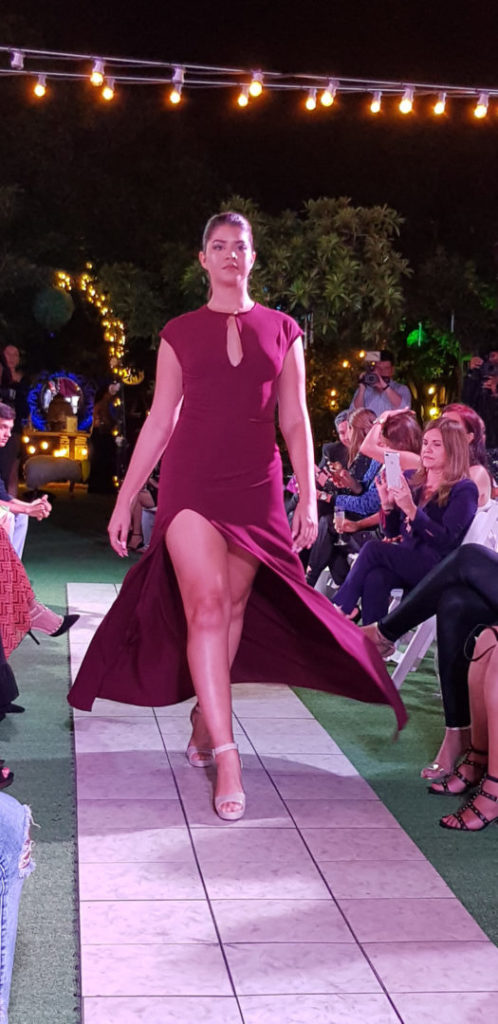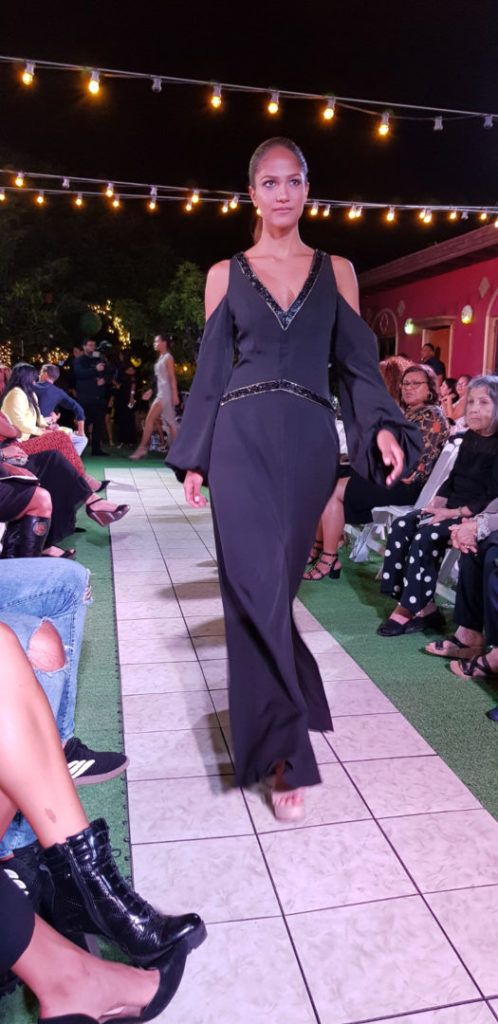 Bernard Jabbor
Coming to Aruba for his first visit, Bernard Jabbor, a Lebanese fashion and costume designer and consultant for Project Runway Middle East, is known for his forward-thinking design innovation, believing that a gown can tell a story by painting a perfect picture on a woman's body.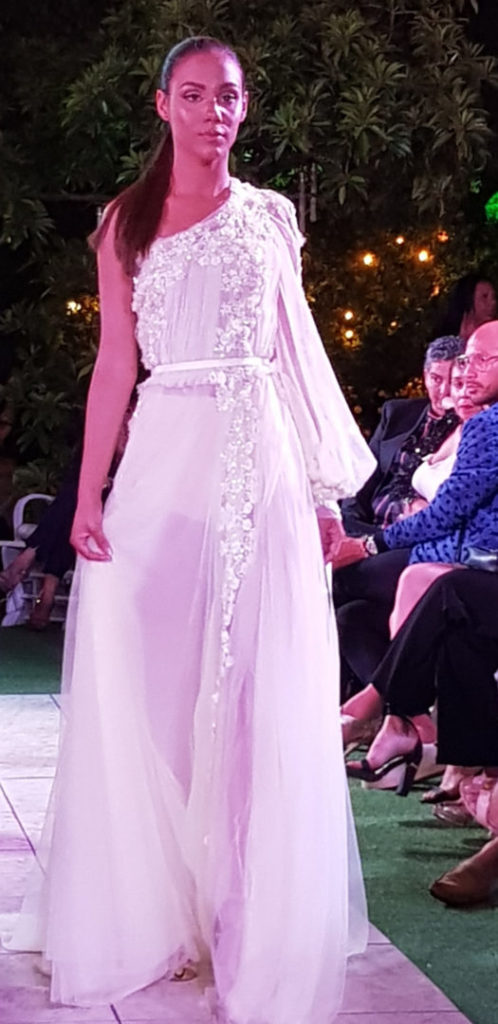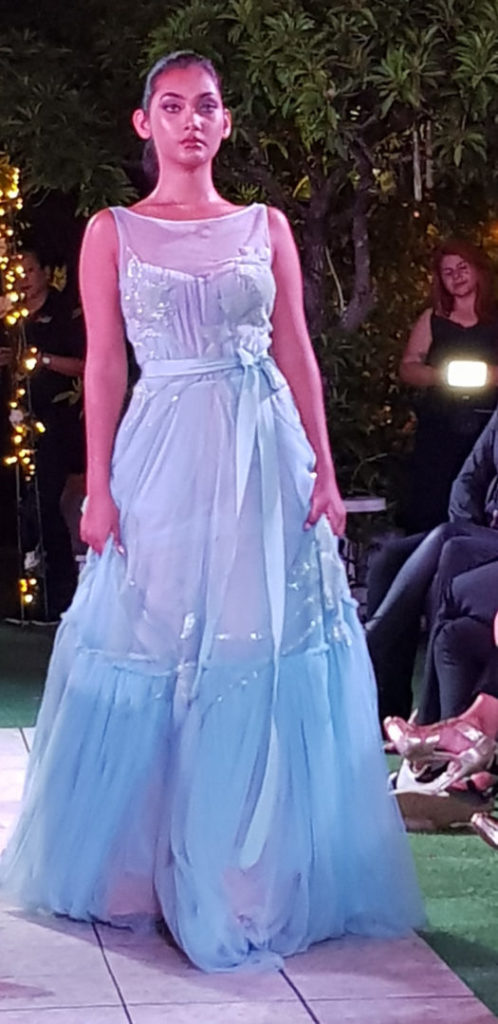 The story he told on the runway of Aruba's Fashion Night Out was of a wandering woman on a fairy-tale journey through the mystical woods of her own imagination.  Gorgeous couture gowns wowed the crowd with looks that were at once soft and feminine yet bold in statement and depth.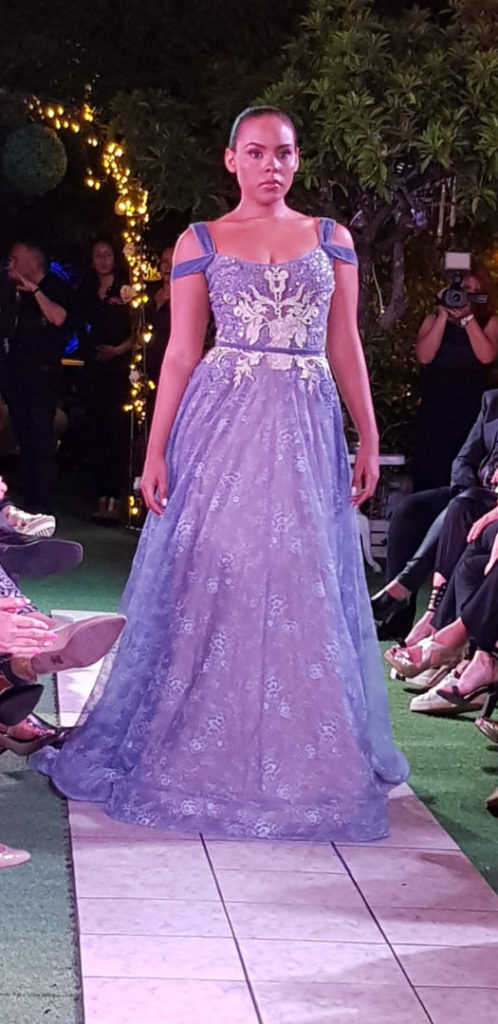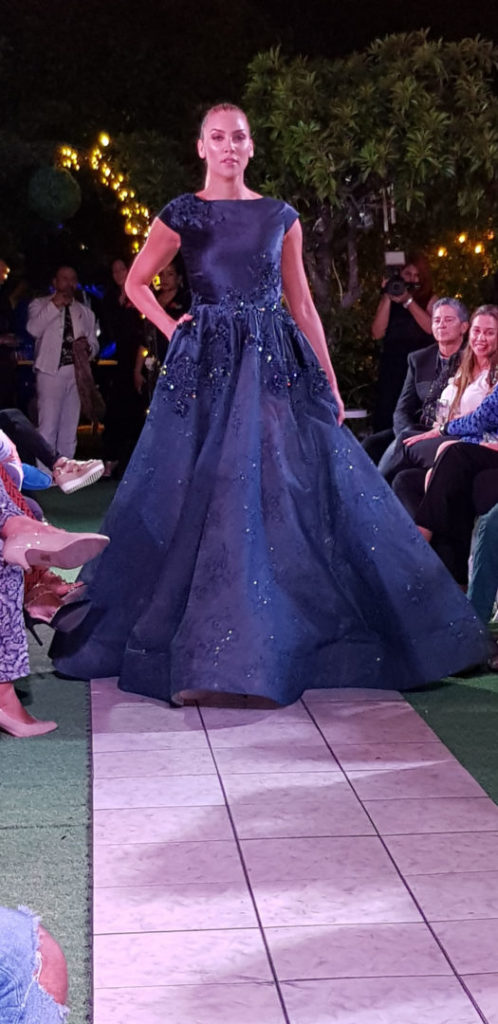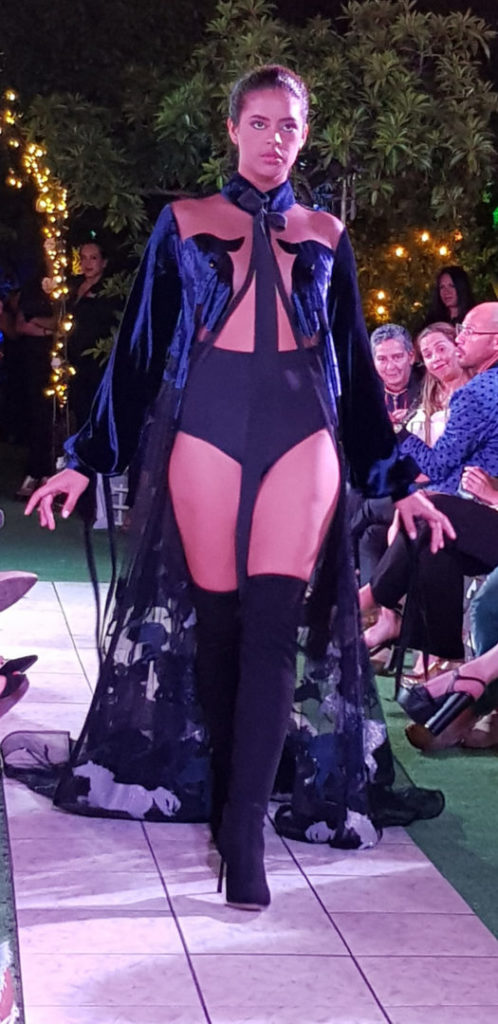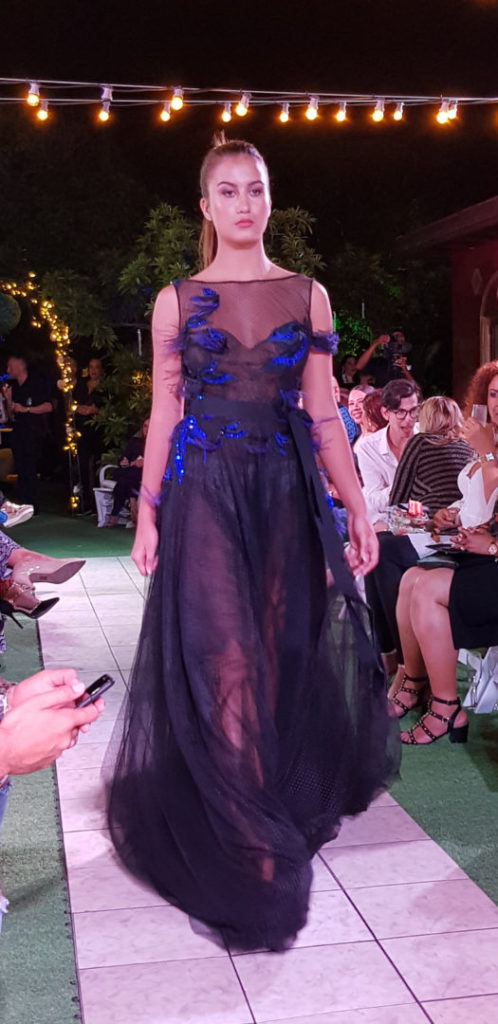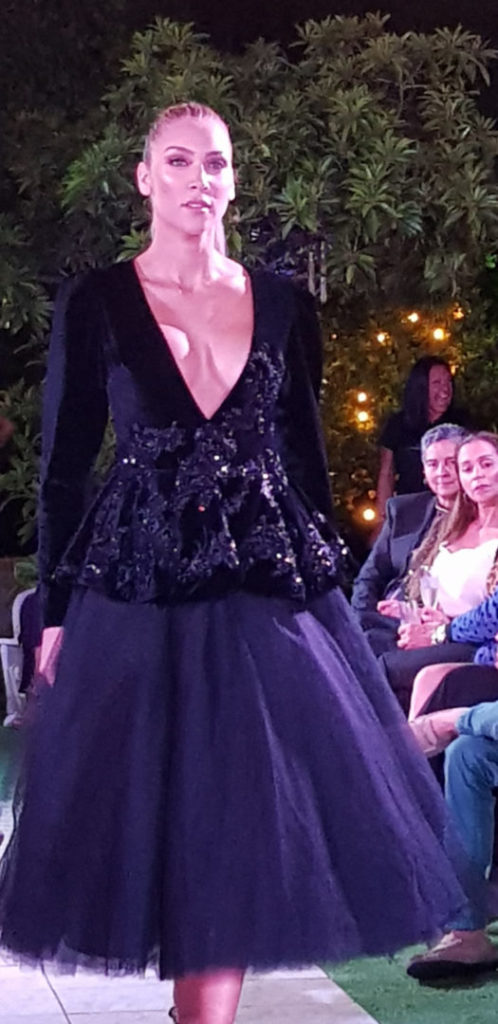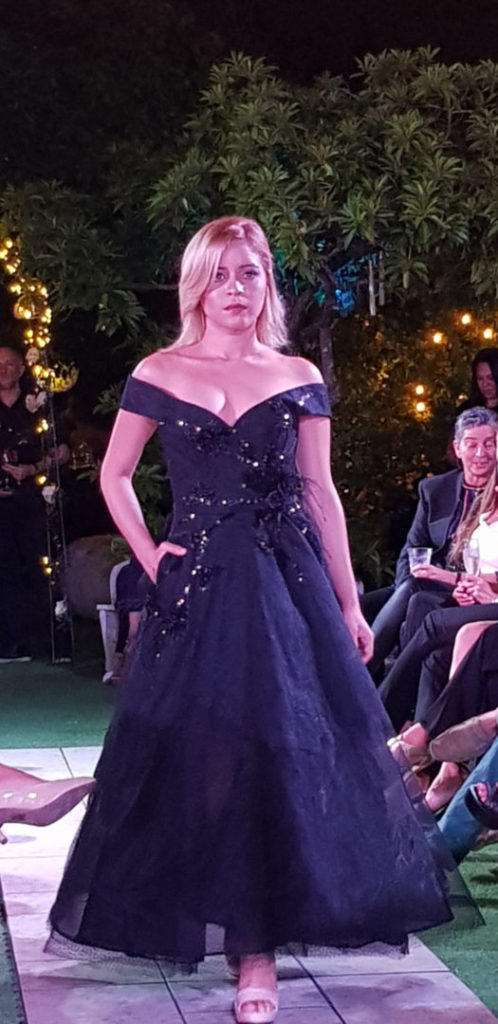 Zobaida Akkari
*Images of Zobaida's collection were photographed at a later date after the fashion show by Mayo Stoppels
The final designer of the evening is also from Lebanon, but has roots in Aruba, living on the island in her youth for several years.  Zobaida has made a name for herself in the fashion circles of the Middle East and was a contestant on the second season of Project Runway Middle East.  She has shown her collections in Beirut, Tripoli, Barcelona, and now Aruba.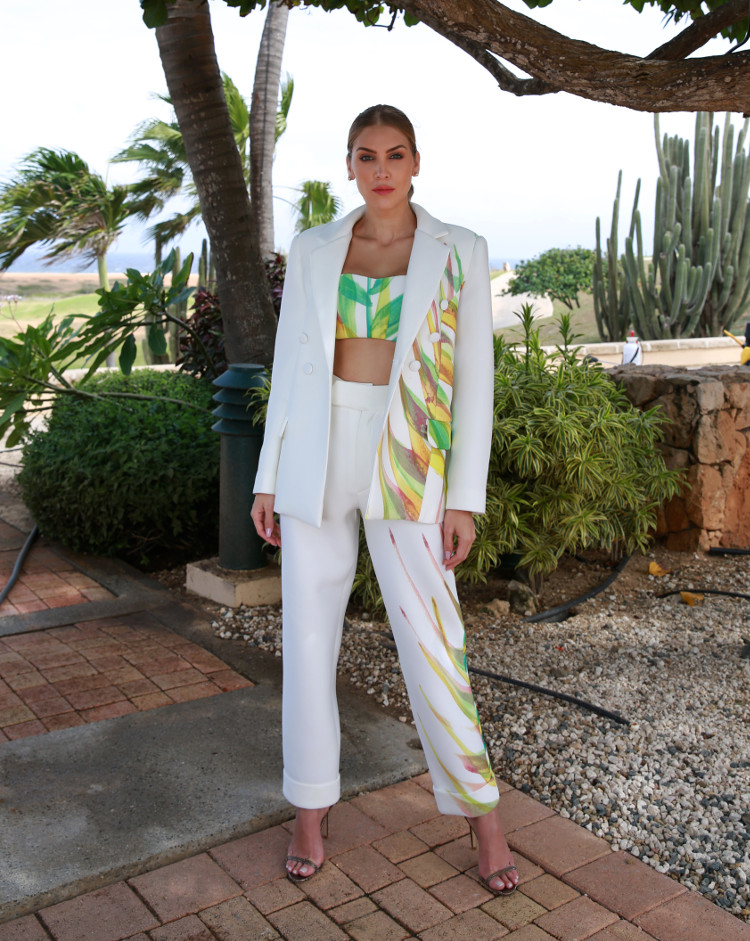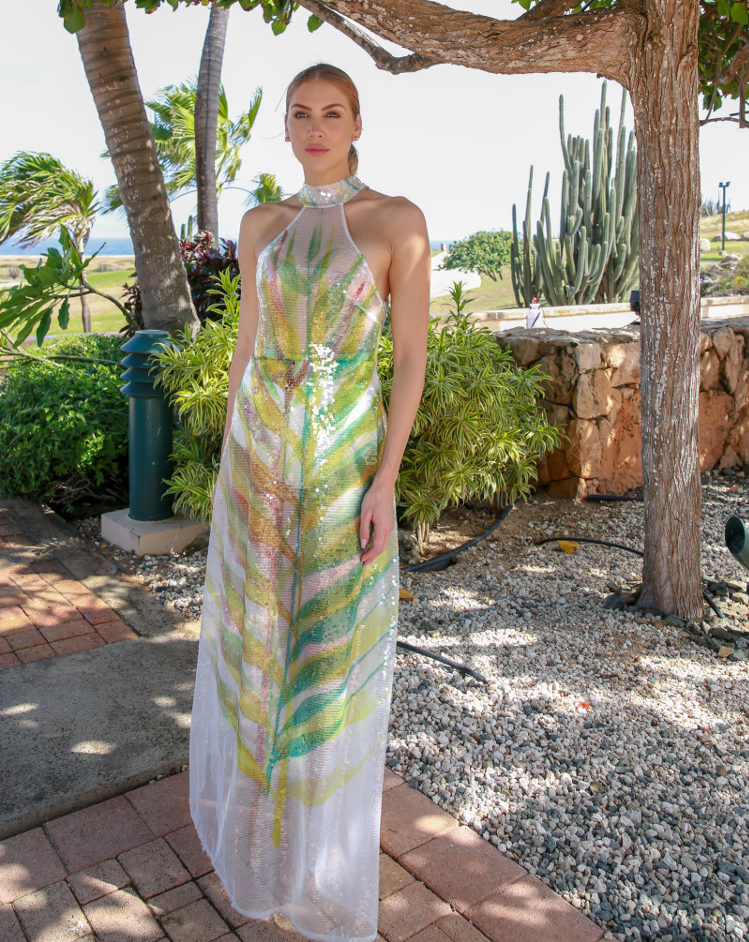 Known for sophisticated yet simple looks that are constructed meticulously, the designer believes it's the small details that make big statements.  Her eighth collection to date features elegant trousers, dress shorts, pantsuits and jumpsuits, skater-style halter dresses, and billowy, sheer dresses and sheaths over bodysuits, often with unexpected detail like fringe.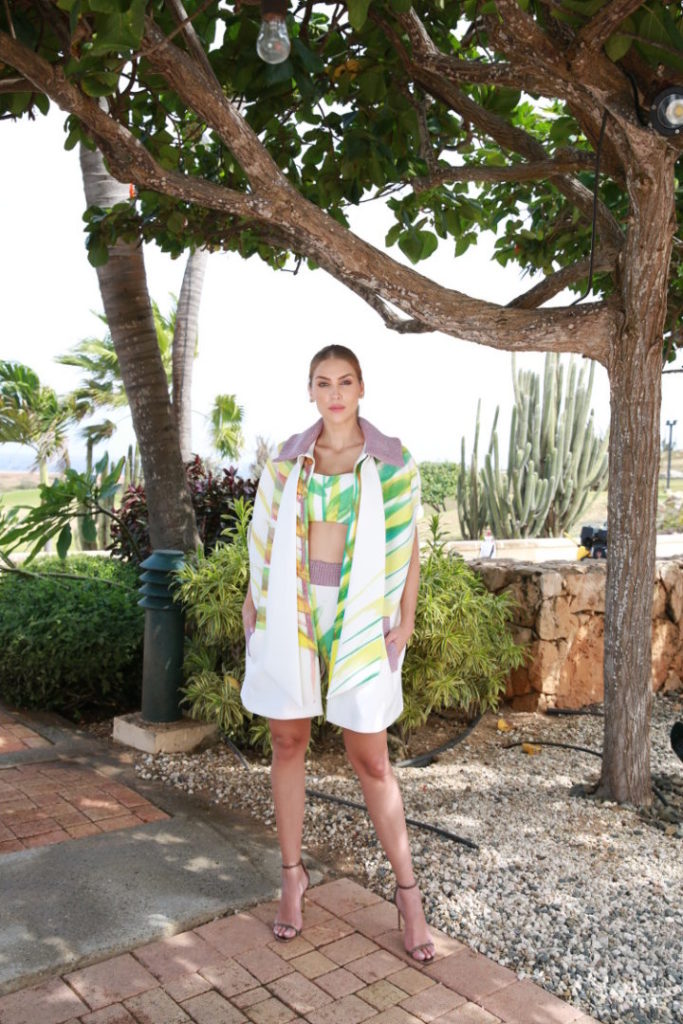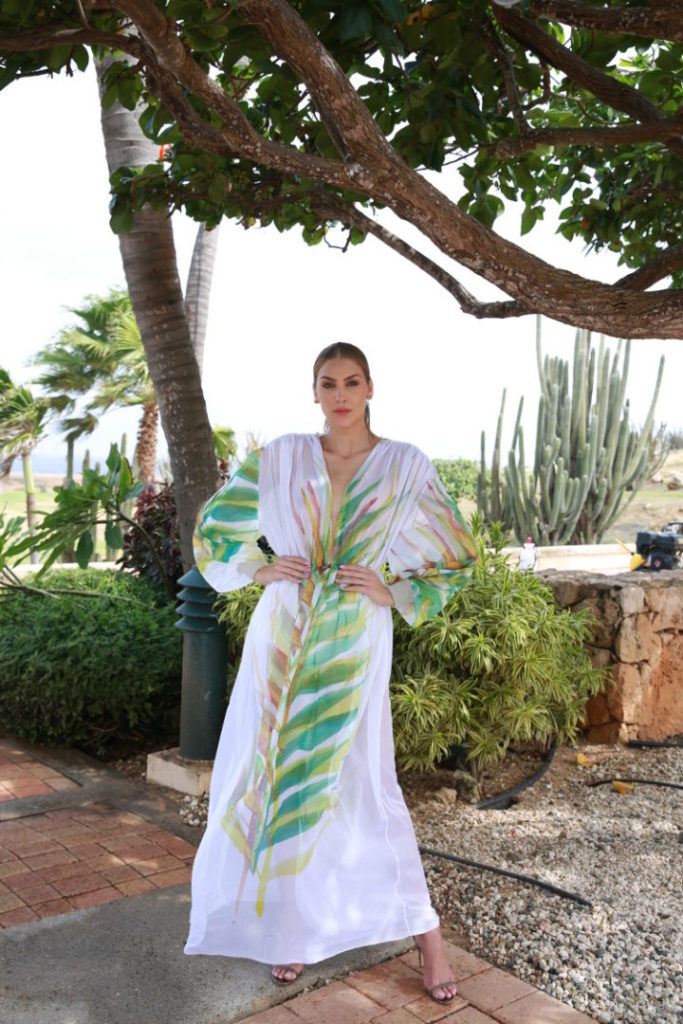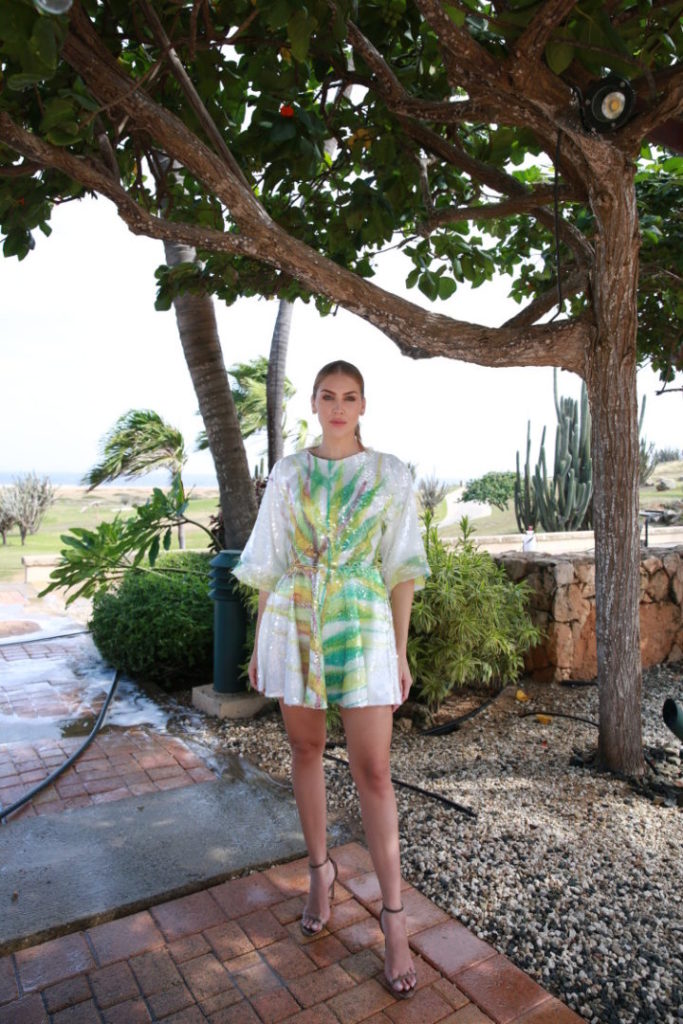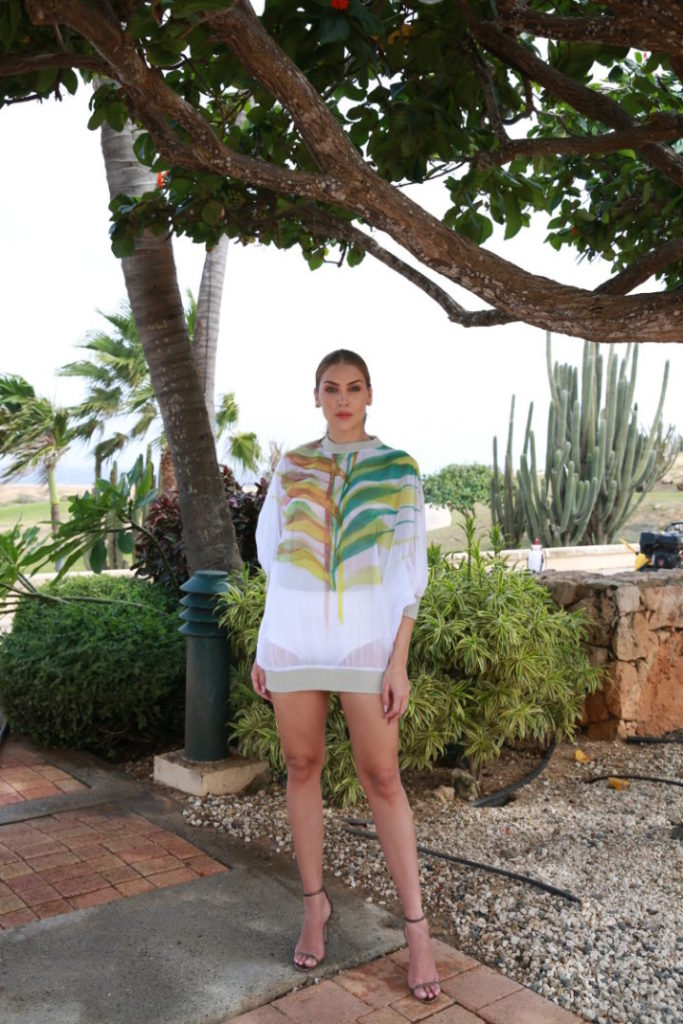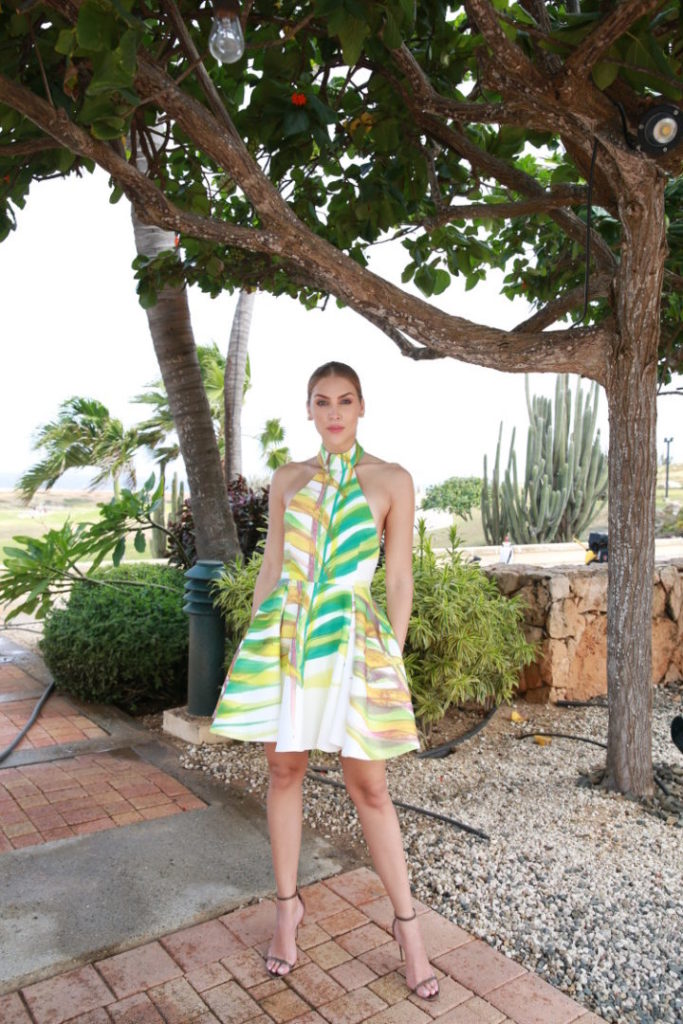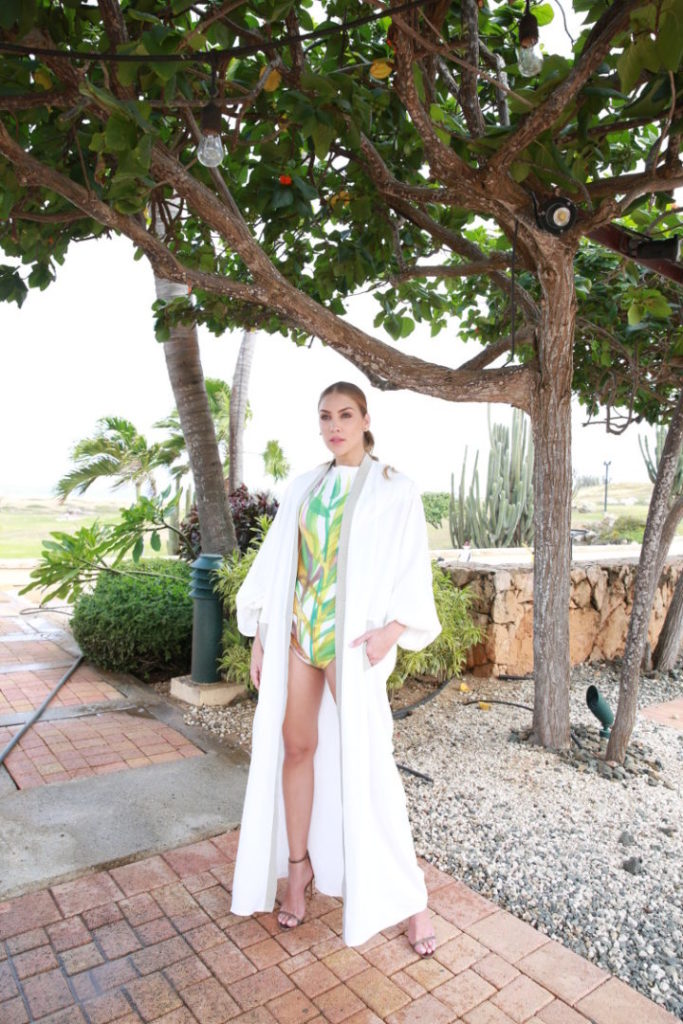 Congrats to all the designers and to Fernando Mansur and his House of Mosaic team for an inspiring night of fashion.