Published on:
Feasting on Father's Day
Fathers will delight in the wide array of distinctive menus created just for their special day. From classic brunches to multi-course dinners, Aruba's culinary scene will be tantalizingly tasty this Sunday. Here's a rundown of some of the best offerings:
Brunch
Sunday is brunch day, and for Father's Day, there are several restaurants offering their version of this classic afternoon delight combining the best of breakfast, lunch, and beyond.
Ruinas del Mar at Hyatt Regency Aruba Resort, Spa & Casino
Ruinas del Mar set the brunch standard on the island, and to this day, brunch is a sold-out affair just about every weekend here. In addition to all the classics like an omelet station and Belgian waffle station, there is a seafood display teeming with chilled shrimp, oysters, and more; a sushi station; custom pizza from the brick oven and pasta made-to-order; a carving station; a decadent dessert table; and my personal fav—a bananas Foster station!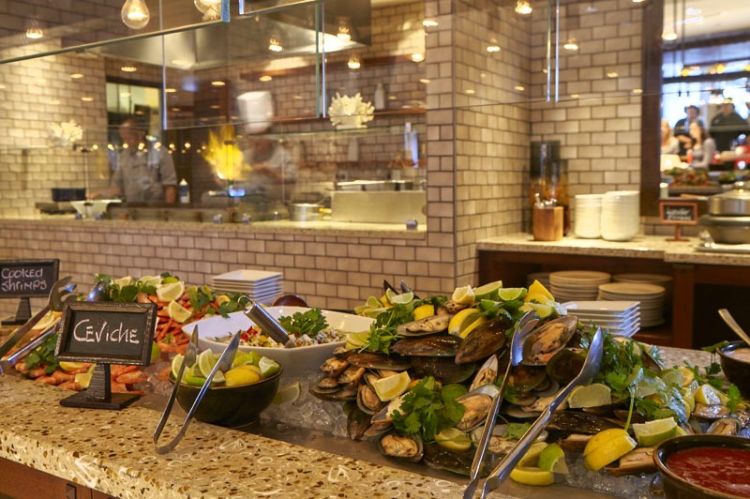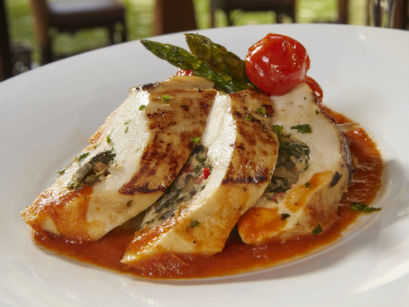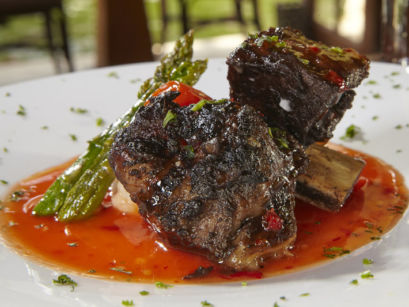 White-tablecloth dining and stunning views of The Links at Divi golf course and the Caribbean Sea provide a sophisticated but relaxed ambiance at Windows on Aruba.
Forgoing a traditional buffet and station setup, this brunch offers an à la carte menu of contemporary and classic breakfast, lunch, and dessert options. There is no rush…take your time to enjoy the view and the many wonderful gourmet brunch dishes prepared by a seasoned culinary team in an open-view kitchen.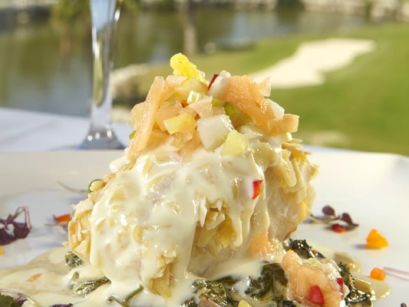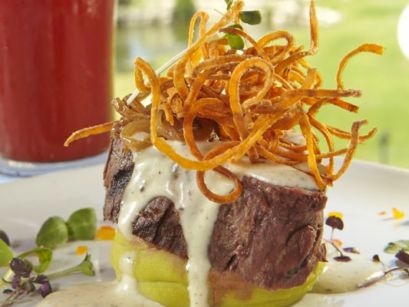 L.G. Smith's Steak & Chop House at Renaissance Aruba Resort & Casino
The chic ambiance and downtown and marina views lend a casually elegant vibe to Sunday brunch here. Order "taste"-style plates of gourmet breakfast items and inventive savory dishes from the menu—as much as you care to eat—and relish bottomless mimosas and Bloody Marys!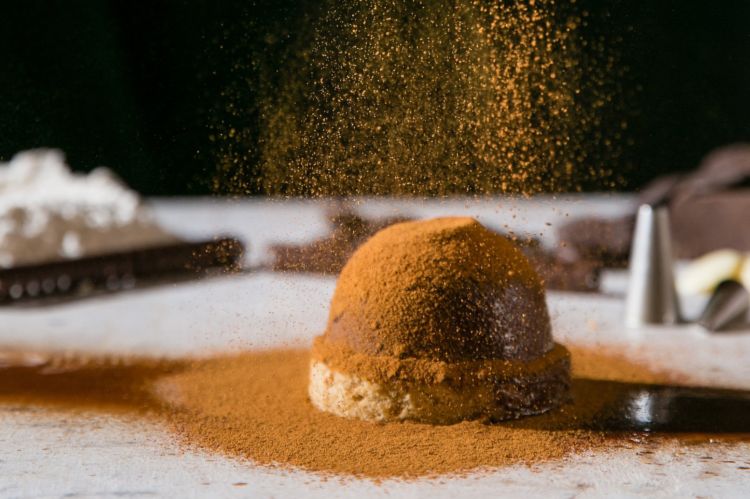 Solanio at The Ritz-Carlton, Aruba
The buffet/station-style presentation here is evocative of a farmer's market—artful, rustic, fresh, and just so elegant in its simplicity. There is a hearty offering of brunch cuisine, including the signature Belgian waffle station, a fresh pasta station, a carving station, a raw seafood bar, made-to-order fresh pizza, a variety of hot and cold dishes, a selection of locally and regionally inspired dishes that are balanced and infused with vibrant flavors, and a dessert station prepared by the pastry team.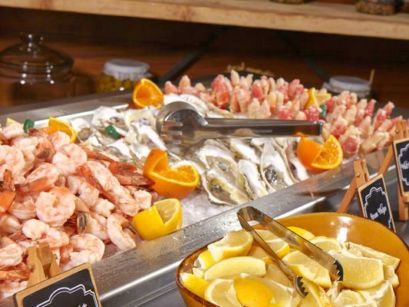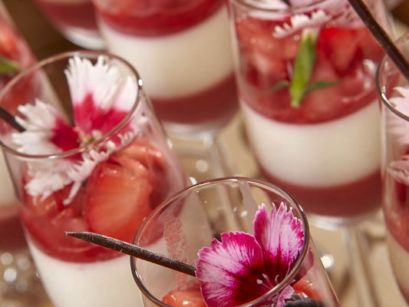 The Restaurant at Tierra del Sol
The country-club brunch experience here is delightful, with breathtaking views of the PGA Championship golf course, the Caribbean Sea, and the historic California Lighthouse. The brunch style here is a hybrid of the traditional buffet and the à la carte tapas-style menu. A prime rib carving station, as well as the lavish dessert station, is complemented by tapas offerings like breakfast classics; appetizers including escargot, the signature crab-and-corn chowder, beef tataki, and pork belly salad; and main courses like garlic shrimp with lobster risotto, lamb chops, Thai tenderloin, and seared tuna. Order as much as you like from the tapas menu, but pace yourself!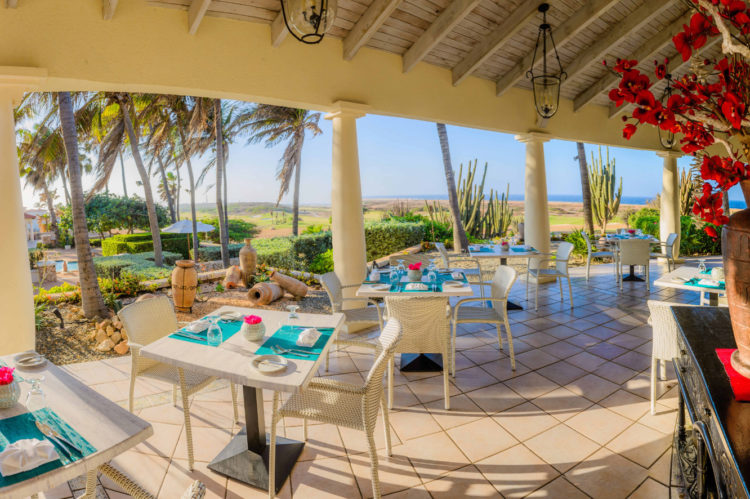 La Vista at the Aruba Marriott Resort & Stellaris Casino
Enjoy a world-class World Cup brunch! Dads can enjoy a buffet-style brunch with dynamic action stations, including a sushi and sashimi bar, seafood bar, carving station, a sizzling grill station, paella station, and a dessert station that features a unique gelato cart. Oh, and in addition to the standard mimosas, guests can also enjoy Heineken on draft to go with a live stream of the Mexico vs. Germany World Cup match.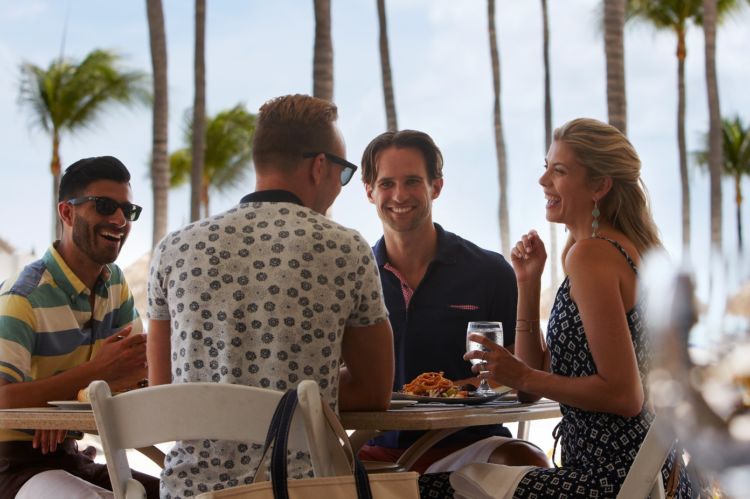 Beyond Brunch
Sunset Grille at Hilton Aruba Caribbean Resort & Casino
The award-winning Sunset Grille is teaming up with Machoman wines from Spain for a delightful four-course dinner. Choose from two starters, followed by a shooter of the signature lobster bisque, a choice between a Certified Black Angus filet mignon and grilled salmon, and the divine chocolate decadence dessert.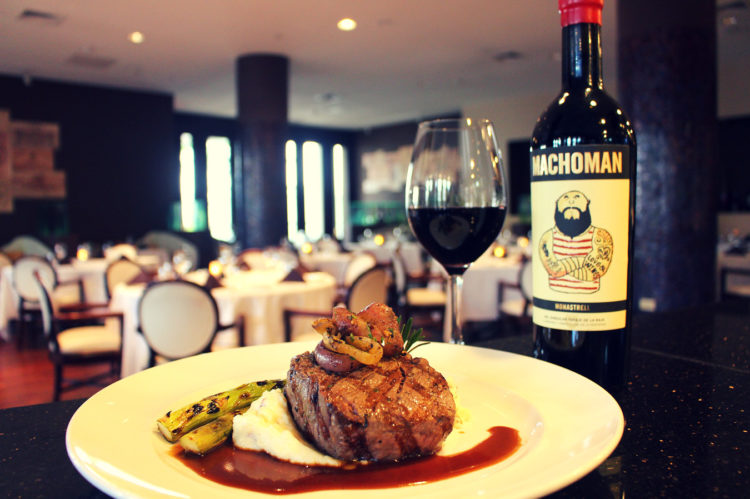 When in Aruba, you gotta enjoy our fresh seafood, and Palm Beach's standout seafood restaurant, Aqua Grill, is an ideal Father's Day option. The fresh-only seafood restaurant features catches brought in by our local fishermen. This Sunday, a three-course menu has been tailored with plenty of options for each course, including non-seafood items.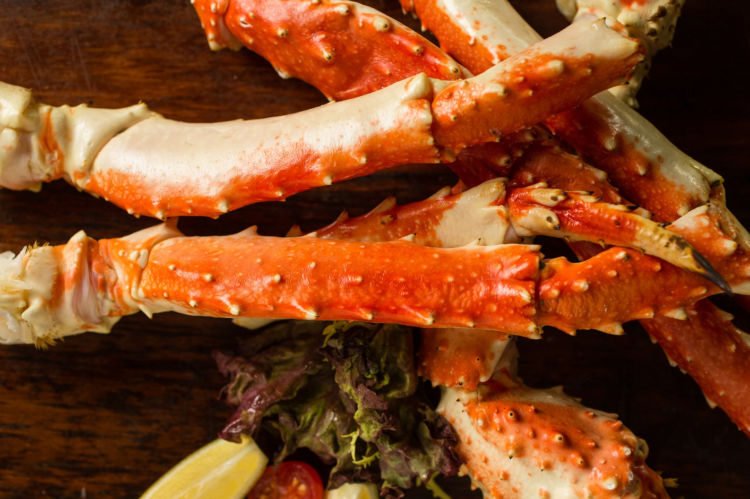 The Chophouse and Ike's Bistro at Manchebo Beach Resort
If pops is a meat lover, then The Chophouse has a Father's Day special that fits the bill perfectly. The Father's Day three-course menu features choices like classic beef carpaccio and an artful tower of filet mignon topped with sautéed spinach, portobello mushrooms, grilled shrimp, and hollandaise sauce, as well as non-beef items like a sushi appetizer, seafood casserole, and stuffed chicken roulade. Traditional Italian tiramisu and French crème brulee provide the sweetest of endings to the meal.
Next door, diners at Ike's Bistro can enjoy a three-course menu that includes main course choices of filet mignon paired with chunks of lobster-tail meat, fresh mahi mahi in a black olive-parmesan crust, and a chicken and spinach pasta.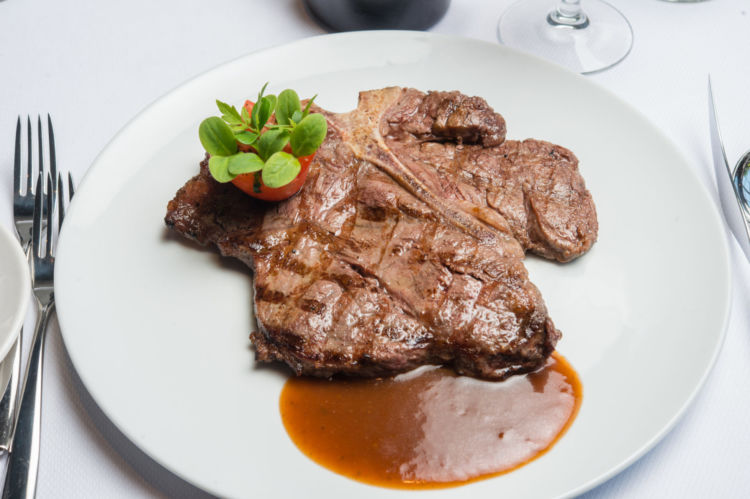 Casa Nonna and BLT Steak at The Ritz-Carlton, Aruba
It's a one-night-only affair at Casa Nonna that lovers of authentic Tuscan and Roman fare should not miss! A Father's Day three-course menu will also feature a tasting of single malt whiskey.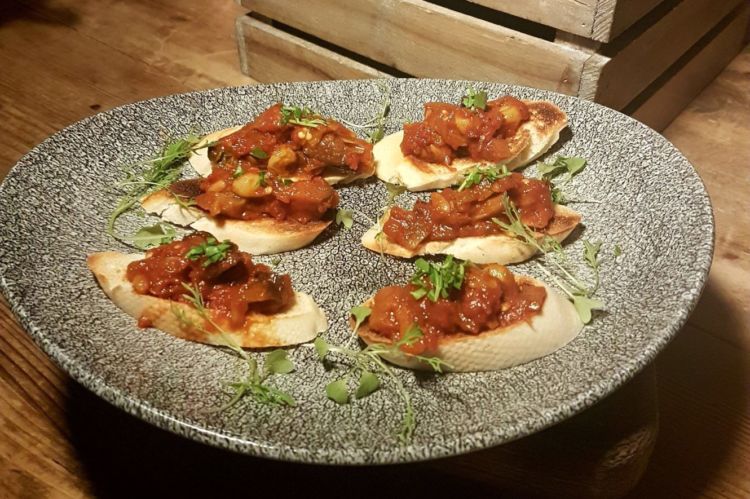 Down at BLT Steak, surprise dad with a featured three-course menu, and finish the evening off at the beach cabana lounge where a variety of cigars will be available, accompanied by a premium bar offering single malts, high-end rums, cognacs, and cordials.