Published on:
Finding Peace at Faye Ranch
Aruba's First Equine Sanctuary
Text by Tina Causey-Bislick / Photography by Steve Keith
It's 8 am on a Monday morning. Christopher is in the kitchen chopping apples and carrots. Didi and I are on poop patrol, navigating the wheelbarrow along the trails that wind around several hectares of land in the Bringamosa area that comprise Faye Ranch, scooping piles of manure as we go. Frederique deposits bales of hay in the assorted feeding boxes strategically placed along the trails. This is how I've been starting my Monday mornings for the past few months.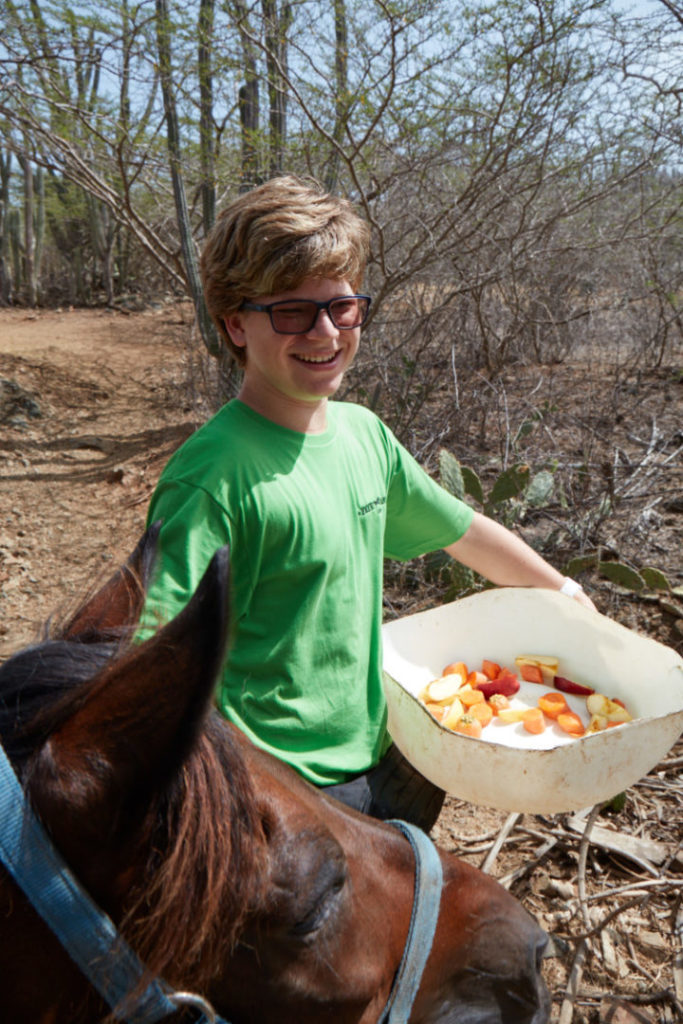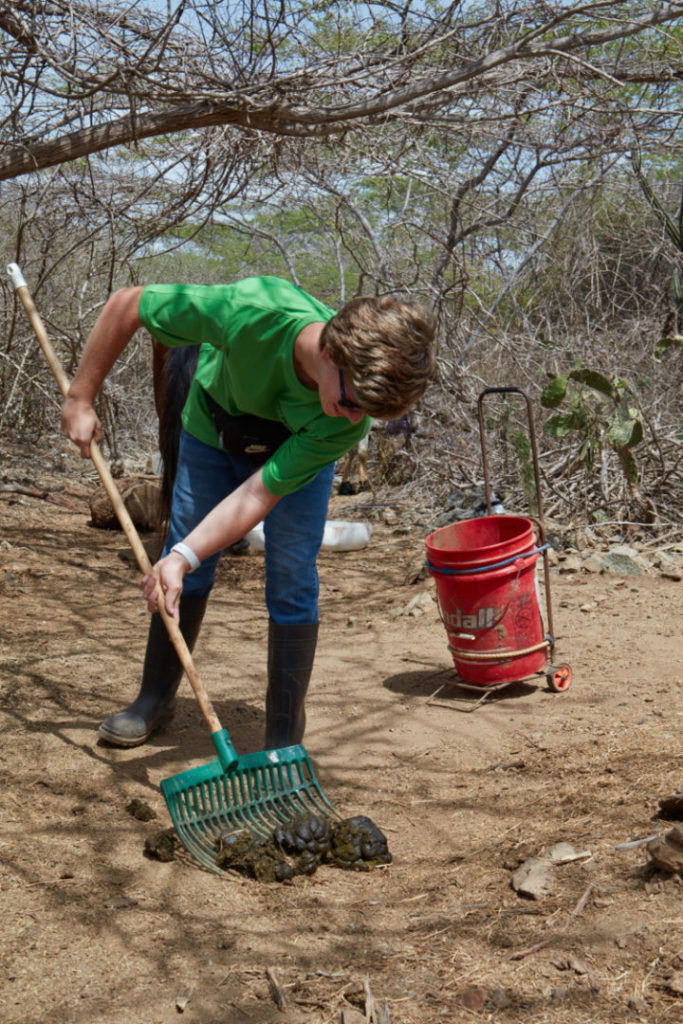 I'm a volunteer at Faye Ranch, the island's first equine sanctuary for retired, abused, or injured horses that can no longer carry riders on tours. No more saddles, no more bits in their mouths, no more metal shoes pounded into their hooves—just quality, healthy food, room to roam, medical care, therapeutic massages, and most important, lots of love. The muscle behind Equine Sanctuary Aruba (ESA) is founder Frederique Drost, who has opened up her home—literally—to these beautiful beasts.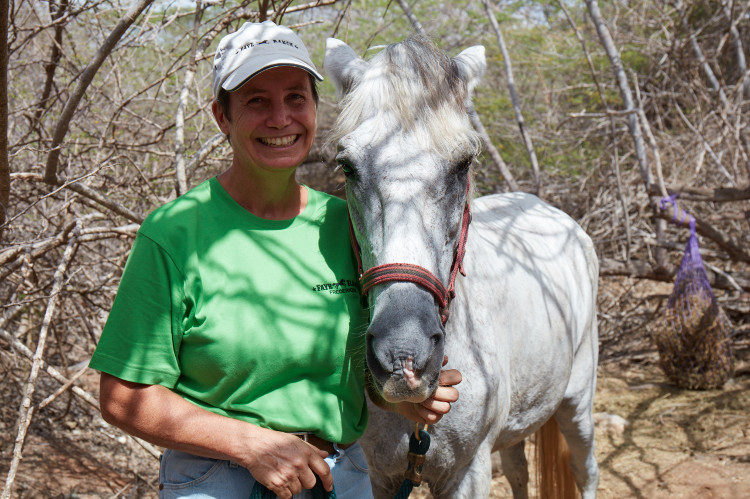 ESA is a foundation in its infancy, following corporate governance standards with a knowledgeable board to oversee the foundation, an established daily protocol for management and volunteers, and financial and governance ethics reviewed by a certified accountant, with financial statements to be published yearly on the ranch's website.
For now, the ranch runs with the help of volunteers and donations, with Frederique devoting her home and time 24/7 to her equine residents, along with four adopted cunucu dogs and a flock of chubby domesticated chickens that curiously love to be held and cuddled.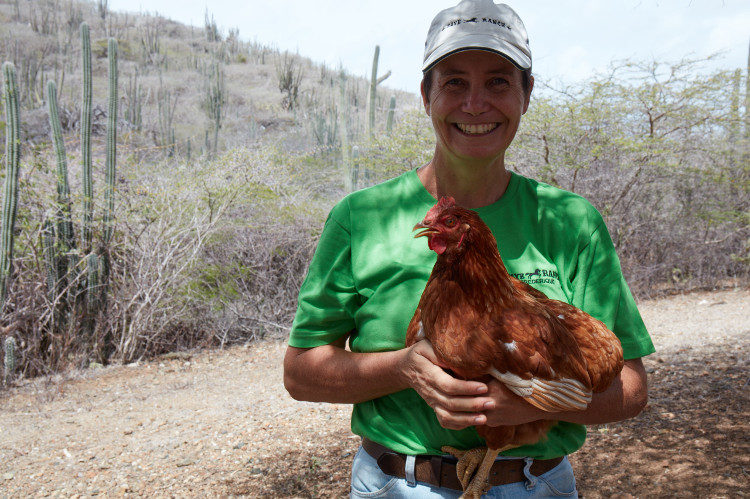 The first two horses enjoying their retirement at Faye Ranch are Rock and Roll, aka Rocky, and Principe, called Prince for short. Rocky is a sweet-natured former trail horse suffering from severe hoof problems, which are carefully tended by Frederique, who is an equine hoof-care specialist by profession. Prince, a regal gelding that was once fast and commanding, has debilitating issues with his left hip, but is now receiving myofascial release massages from local professional therapist Dee Lev.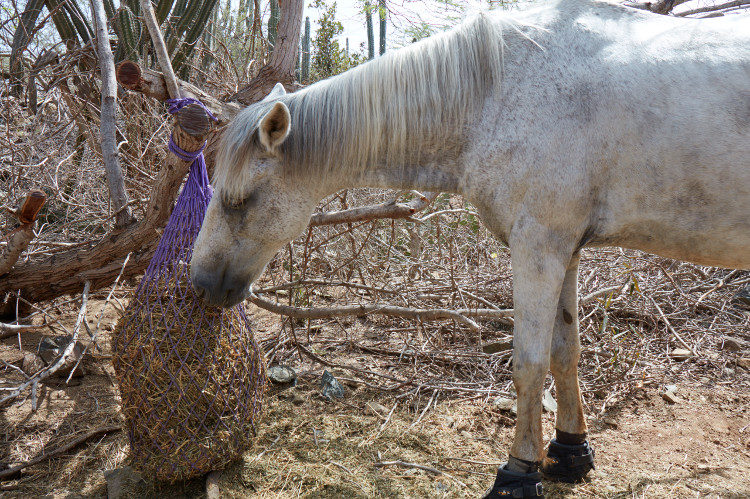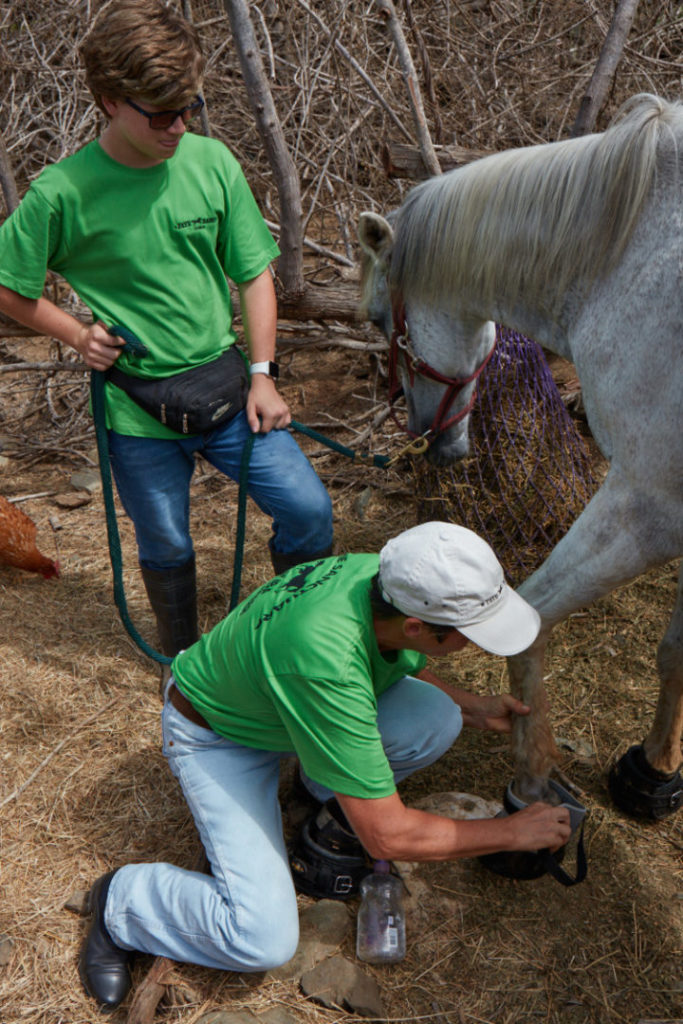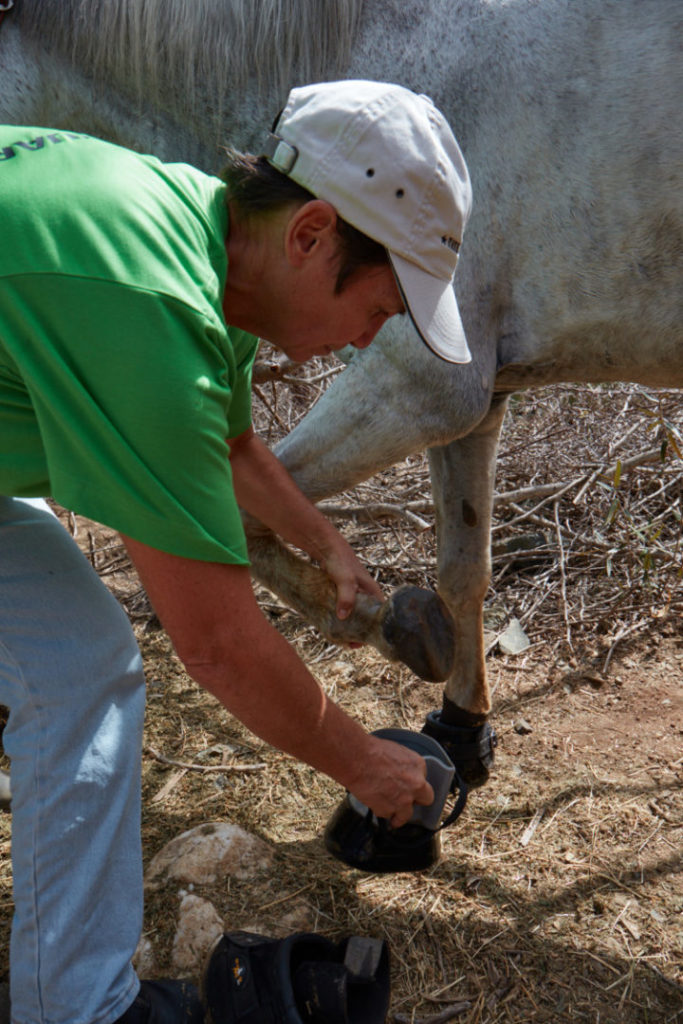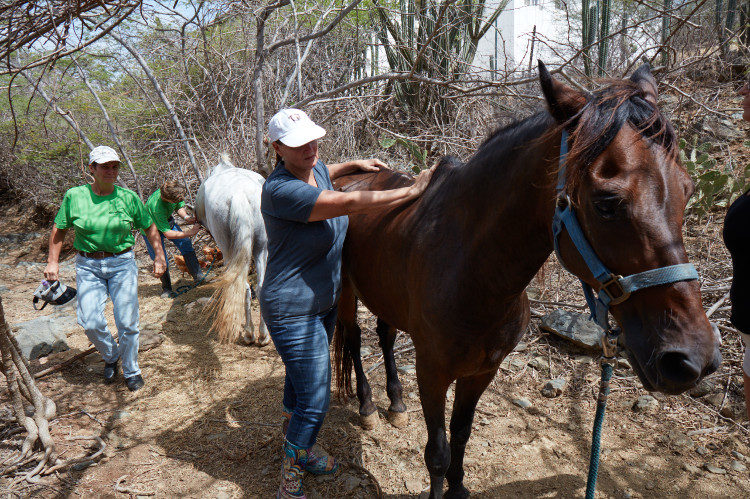 An important component of rehabilitation for these horses is walking. They are bridled (without a bit) and taken for walks into Arikok National Park (the ranch is located just outside of the park). This is my favorite part of my volunteer duties. Prince is my walking buddy, and our time spent together is also therapeutic for me. My soul has come to crave these early-morning strolls through the quiet countryside, and although Prince can be a bit stubborn at the start of the walks, he settles into a steady pace, walking side-by-side with me, enjoying the scenery, freedom, and companionship. I like to think he feels the same surge of feel-good hormones that I receive during our time together in nature.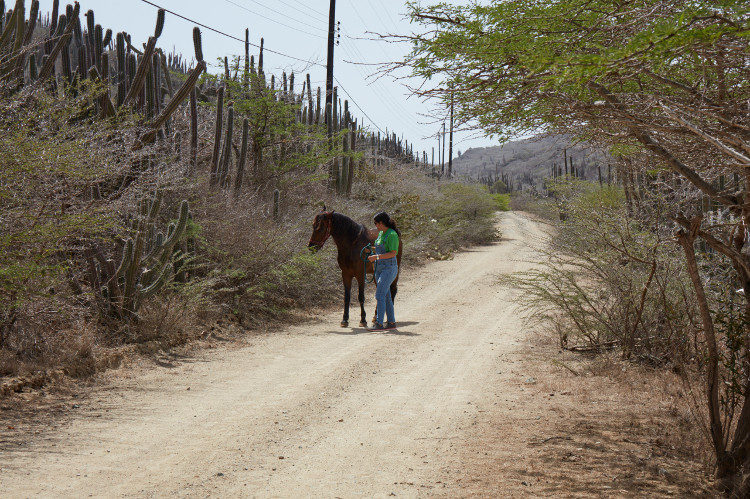 The sanctuary is implementing a special program for children with autism, who get to interact with the horses, promoting a healing communication opportunity. Turns out horses are not the only ones finding peace at Faye Ranch—it brings therapy and a sense of well-being to us humans too!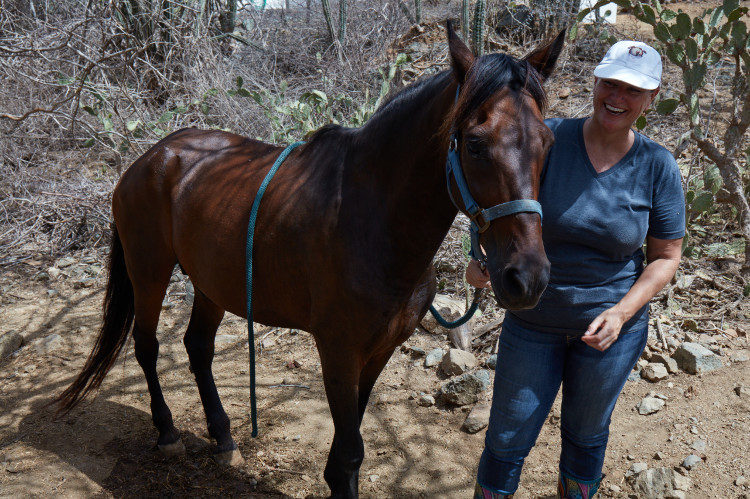 The majority of funding for Faye Ranch comes from Frederique and her husband, Olivier. Please visit the website at equinesanctuary.weebly.com for information on how you can donate or volunteer.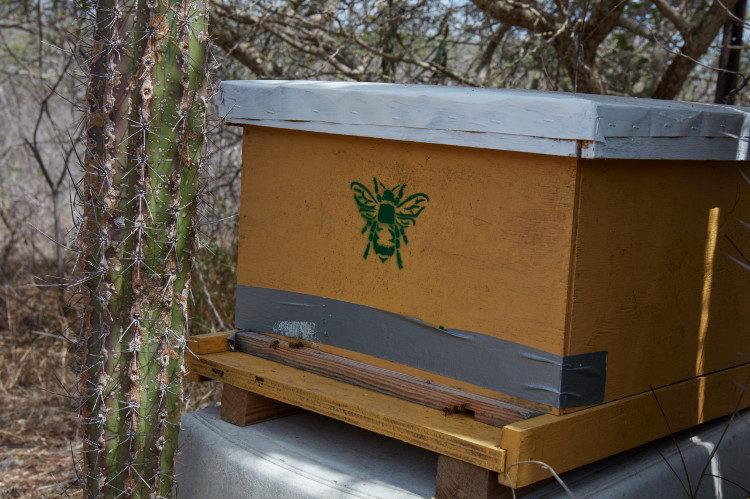 "Within the pasture, we promote the growth of native plants to provide food and shelter for Aruba's local wildlife. We try to keep a balance between nature and animal; this means we maintain at least a one-acre-per-horse ratio, as too many horses will destroy nature. We create piles of bushes and try to grow a diversity of local vegetation. Together with a local beekeeper, we keep beehives, insect-eating birds, and chickens—all animals that help us manage mosquito and fly populations without using pesticides or herbicides."