Published on:
Fine Wines & Great Food…an Irresistible Fusion Experience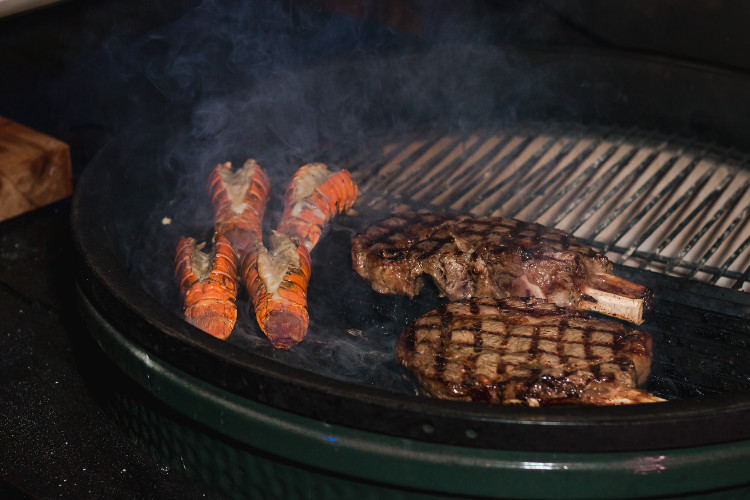 Fusion, a popular restaurant and wine bar at the Alhambra Casino & Shops, invites guests to linger longer and listen to live music and relax while enjoying the superb offerings on the extensive menu.  Select a fine bottle of wine from the walk in wine-cooler, or pop open a bottle of champagne…Fusion is always true to its name, delivering a union of fun elements within a beautifully-appointed space with comfortable seating indoors and al fresco facing the Alhambra Mall and its colorful shops and eateries. You may also enjoy cocktails and food around the oversize bar and in the inner courtyard garden.
One of the restaurant's main attraction is the Giant Green Egg that smokes, roasts, steams, bakes, and grills favorites such as NY Dry Aged Sirloin Steak, Black Angus Tenderloin, New Zealand Rack of Lamb, Wagyu Beef Burgers, Prawns, and Salmon–all served with specialty sauces. The restaurant's dedicated chef, Urbine Donata, prepares most menu items exhibition style, selecting meats from the dry-ager, entrusting them to the Giant Green Egg for the intense flavor and extra juicy tenderness patrons crave.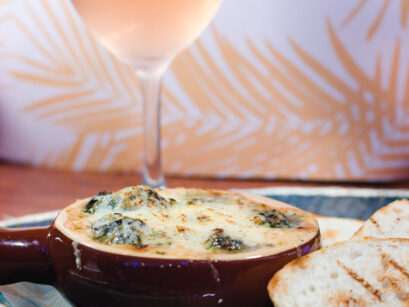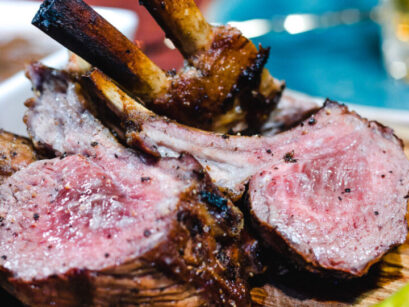 Chef Donata put together an outstanding menu of international appetizers and exciting entrees, as well as a Pair & Share tapas menu, including Mediterranean favorites, that may be ordered on their own or in combination as party platters, escorted by the Fusion sangria.
Discerning guests will find unique menu items at Fusion such as homemade Duck Liver Mousse, served with orange and blueberry marmalade; Italian Prosciutto and Salami; Creamy Buratta Cheese and Iberico Ham; Honey Truffled Brie; and Vineyard Snails.
Chef Donata reports that the restaurant's special, a true crowd pleaser, features dinner for two at $95, plus taxes and service charge. It is served hot off the Giant Green Egg: One 22 oz Cowboy Steak, 2 Lobster Tails, 2 Side Dishes, such as sautéed mushrooms and creamed spinach, accompanied by a bottle of Ironstone Cabernet Sauvignon.
Fusion's exquisite selection of desserts, Chocolate Brownie, Crème Brulle or Crepes Suzettes, offers the perfect conclusion to a delightful culinary experience.   Kick back after dinner puffing on a fresh cigar or sip a delicious after-dinner drink like an Espresso Martini or a Smoked Old Fashioned. Fusion strikes a fine balance between sophisticated and cool, and welcomes walk ins, no reservations required.
ADDRESS: Alhambra Casino & Shops, J.E. Irausquin Blvd 47, Oranjestad, Aruba
PHONE: +297-280-9994                               EMAIL: [email protected]