Published on:
Fourth Annual Bartenders' Brawl—A Resounding Success!
Local bartenders raise the bar with cocktail creativity
Originally created by Island Temptations magazine, the Bartenders' Brawl recently enjoyed its fourth edition, hosted and produced by the Renaissance Aruba Resort & Casino at the resort's Festival Plaza in downtown Oranjestad on November 24. The elegant event showcased nine of Aruba's top bartenders impressing event-goers with their original craft cocktail creations.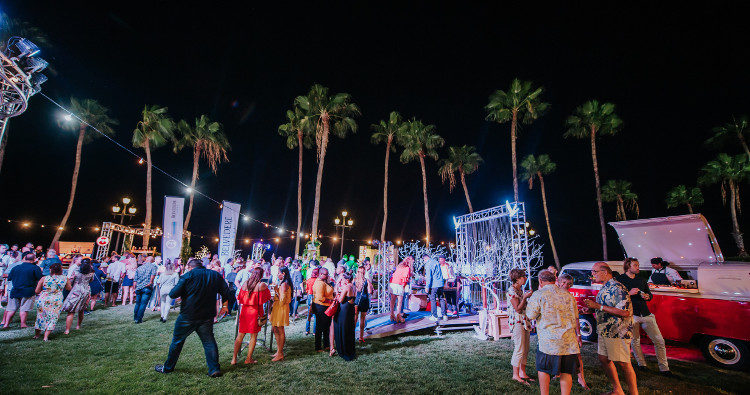 Aruba's local spirit distributors were the essential collaborators for the event, supplying all the liquor and necessary ingredients to produce these exciting libations for attendees of the event to enjoy. Renaissance's culinary team fueled the guests with savory noshes like juicy beef sliders, mini chicken skewers, Spanish tapas, and kesio for dessert, while local deejay extraordinaire Deejay Jason provided an upbeat, lively backdrop to the festivities.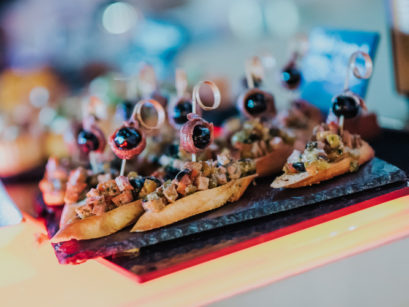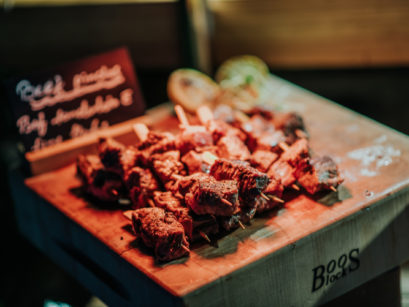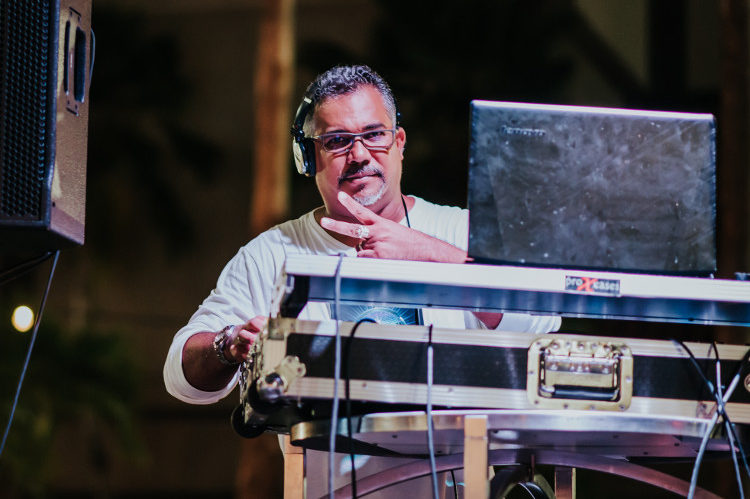 Receiving the most votes from guests at the event and earning the People's Choice title was "Cunucu Sublime," featuring Grey Goose Vodka from Tropical Bottling. Glen Kemp, a bartender for Blue Bar at the Renaissance Marina Tower, created the cocktail using a number of fresh, locally grown ingredients like dates, shimarucu berries, aloe, and passion fruit for his mix, flavoring it with lemongrass and orange peel, and adding an extra kick with Grand Marnier, apricot brandy, and Licor 43. "Cunucu Sublime" was creatively garnished with edible flowers.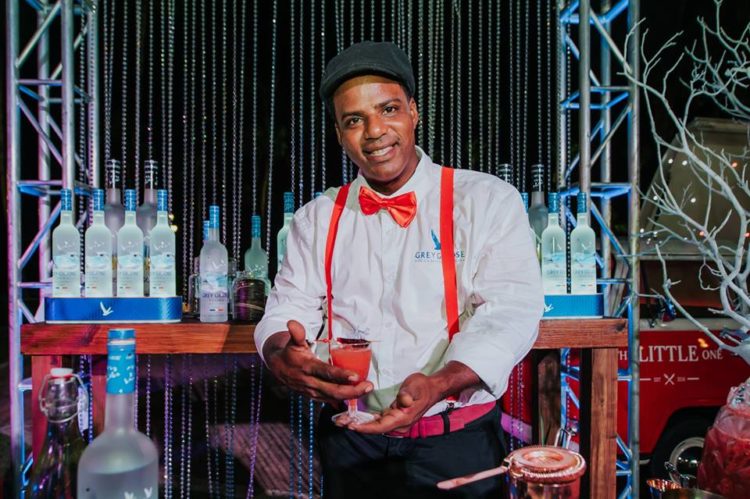 A panel of judges selected the Judges' Choice. The five judges—Ken Mata, Danny v/d Linden, and Danvid Webb (all in the bar business), along with event planner Maria Silva and graphic designer Kyrenia Jonkhout—came to a unanimous decision on their favorite, the "Batch 27" from bartender Nathan Schwengle of Apotheek Bar & Lounge, who represented the Aruba Trading Company. The judges praised the degree of difficulty in creating a nicely balanced cocktail with Monkey Shoulder—a blend of three single malts—along with muddled blackberries, orange bitters, simple syrup, a splash of ginger ale, and an orange-peel garnish.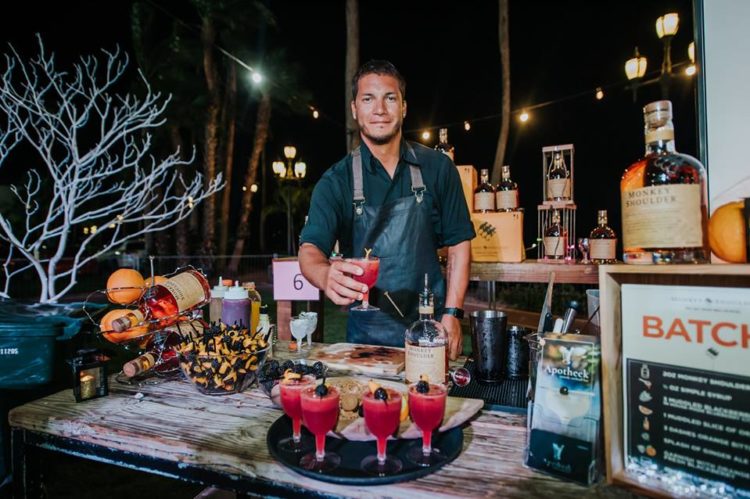 The judges also lauded second-place winner Antonio Altomonte, a bartender at the Lobby Bar & Restaurant who was representing spirit distributor Pepia Est NV. His "Kentucky Passion" was made with Buffalo Bourbon, Bols Banana Liqueur, Cointreau Noir, grapefruit bitters, ginger beer, and a dash of vanilla sugar, garnished with a sliced strawberry topped with passion fruit puree and a basil leaf. The judges were impressed by how well the bourbon was complemented by the other ingredients.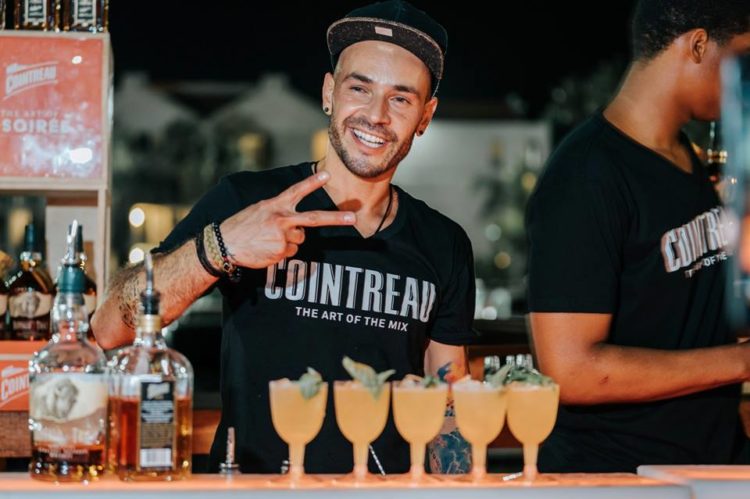 Another special commendation went to "Pasiflora Remedy," presented by charismatic bartender Michael Gomes from Apotheek, representing distributor Manrique Capriles. The cocktail featured Fair Juniper Gin made in Belize, combined with simple syrup, passion fruit, muddled cucumber, and muddled ginger. The creation was topped with vegan garbanzo foam and garnished with local cucumber and black sesame seeds.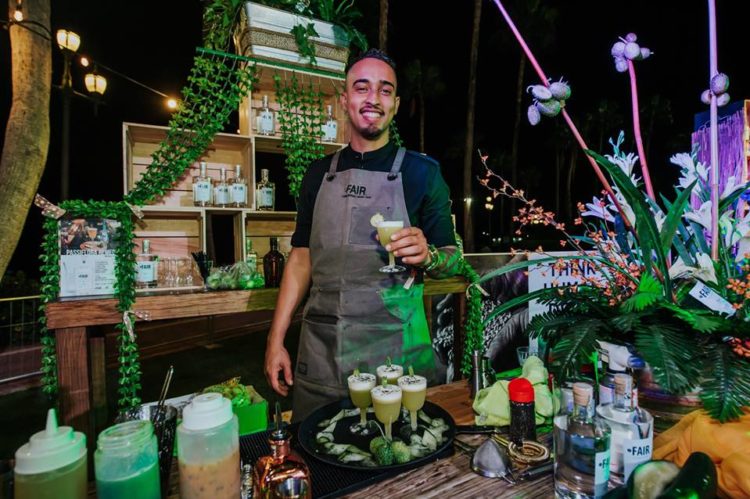 The rest of the brawling bartenders contributed the following noteworthy entries:
Fitzgerald Arends, a bartender for La Vista Restaurant at the Aruba Marriott Resort & Stellaris Casino, created "Purple Dragon" with Fair Vodka from Belize, distributed by Manrique Capriles. The concoction also featured simple syrup, orange juice, kumquat and acai liqueurs, and lime juice, topped with egg-white foam and colored sugar.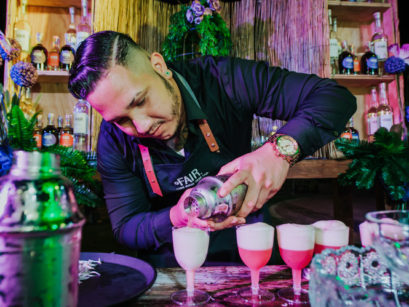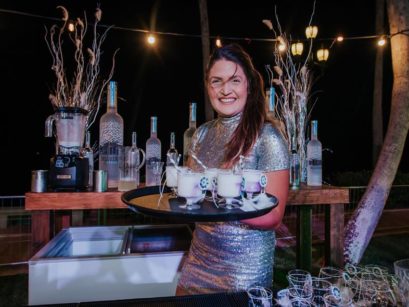 The effervescent Paola Cisneros, a bartender at Gelatissimo, created "Dream Catcher" with Belvedere Vodka, distributed by the Aruba Trading Company. Freshly made lemon sorbet, green apple syrup, and pear syrup also made their way into the libation, which was topped with Italian Prosecco. The purplish-pink, creamy cocktail was decidedly cool, fresh, and elegant.
Lee Croes, a bartender at Heart Bar, created "Apple Pie," which he called the story of his childhood in a glass, having spent many years in the USA. He mixed Bacardi 8 with local tamarind juice, adding a simple syrup made with raisins, apples, sugar, and pumpkin spice. He finalized his entry by topping it with egg-white foam and caramelized fruit.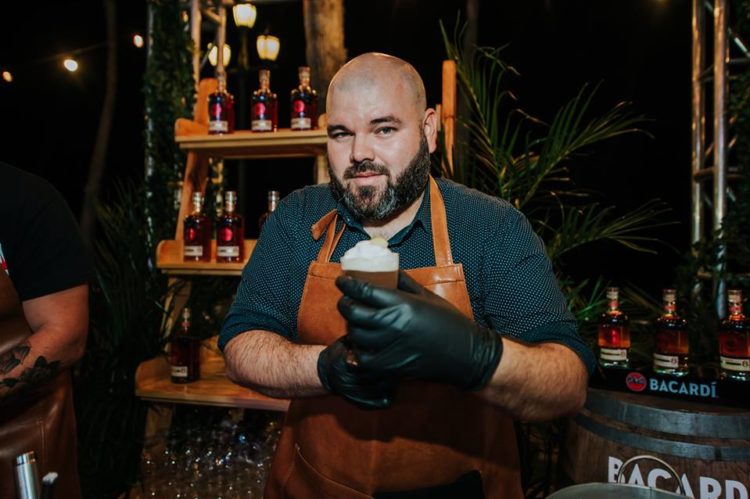 Yanis Garcia, a bartender at Azia Restaurant & Lounge and last year's title winner, created "Blanca Mia" with La Cava NV's Diplomatico Blanco Reserva (aged for six years in the barrel), simple syrup, a dash of cinnamon, lychee juice, homemade mango-lime-ginger jam, falernum sweet syrup as a traditional Caribbean accompaniment to the rum, and a hint of chili pepper, wonderfully balancing the opposing flavors.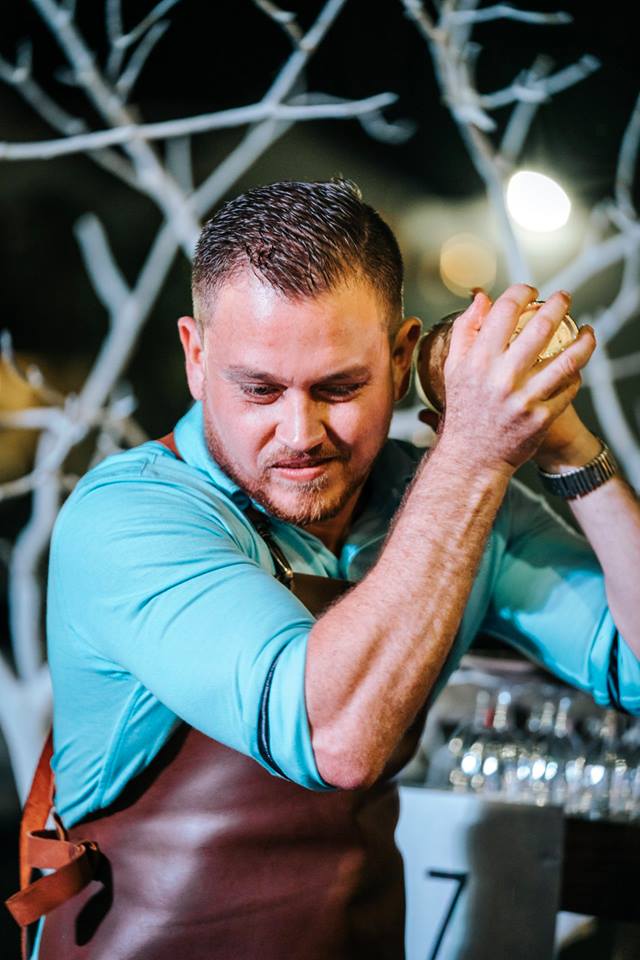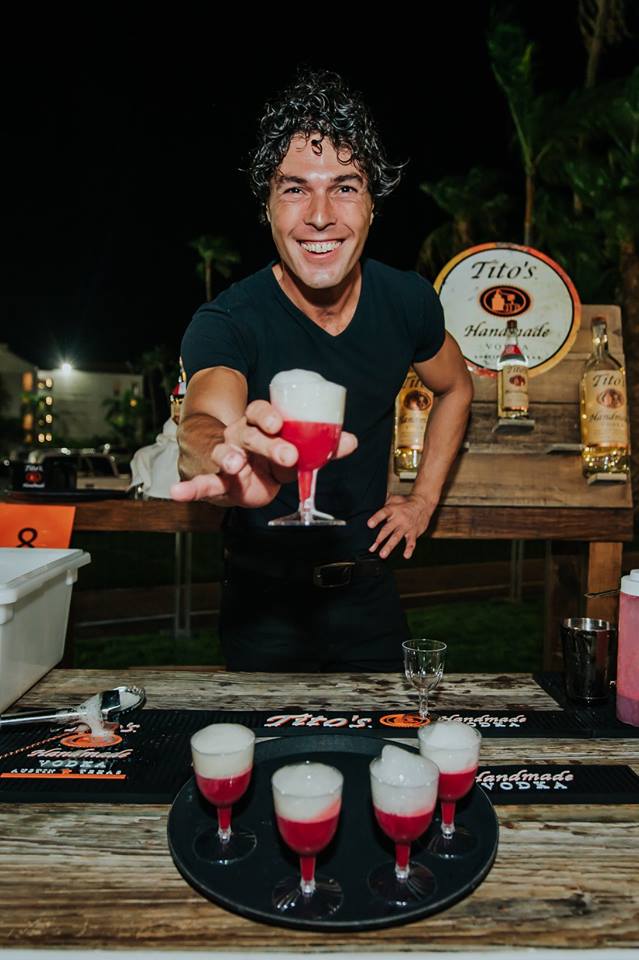 Errol Allemekinders, a bartender at Salt & Pepper, served a cocktail created by Kevin Kock of Divino Wine & Spirits. The "Deconstructed Blackberry Mule" was a contemporary twist on a much-loved classic, combining Tito's Handmade Vodka, blackberries, and ginger foam.
Miss Aruba Anouk Eman and food & beverage director Diego Lemasson helped with the trophy presentation. Both first-place winners also received a weekend stay at the Renaissance Aruba Resort & Casino.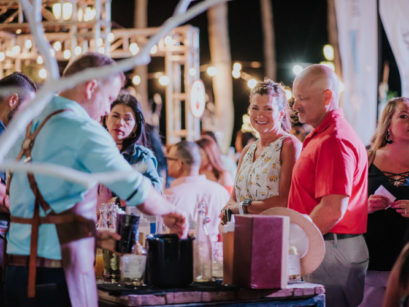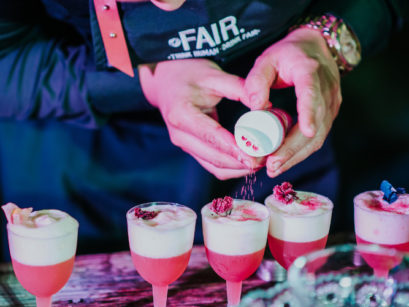 The team at Renaissance Aruba Resort & Casino was proud to provide a venue for Aruba's talented bartenders to showcase their creativeness and further elevate the island's growing craft cocktail scene. Cheers to all the bartenders and distributors that helped make this a dynamic evening!