Published on:
From the Greenhouse to Your Plate
Text by Debbie Kunder / Images by Steve Keith
Have you ever come across someone so passionate about an obscure hobby or job and wondered, why that? How does someone get so deeply involved in calligraphy or quilling, vintage record player restoration, tattooing cars, or fermenting kombucha? And then there are those pretty little greens that chefs use to adorn their dishes in fine restaurants. Microgreens. How might someone become passionate about something as specialized and random as growing microgreens? Lorraine Cooyman could tell you.
Lorraine moved to Aruba from Holland in 2015 to work at the Dutch Marine base here. Her specialty is seamanship—she is no stranger to heavy, grueling work—but at the base in Aruba, she tends bar. Lorraine has always enjoyed growing things, and about two years ago, she started getting more interested in the eco-friendly movement. So in her spare time, when not slinging drinks at the base, she began experimenting with aquaponics. She successfully built her own aquaponics system at her cunucu-style home in Santa Cruz and had hopes of building systems for island restaurants as a side job. Although that plan never came to fruition, it serendipitously led to something greater. While researching online about aquaponics one day, she clicked on something about microgreens. Intrigued, she delved deeper into the subject, discovering a whole new world. The good old Internet—that's how Lorraine got into growing microgreens!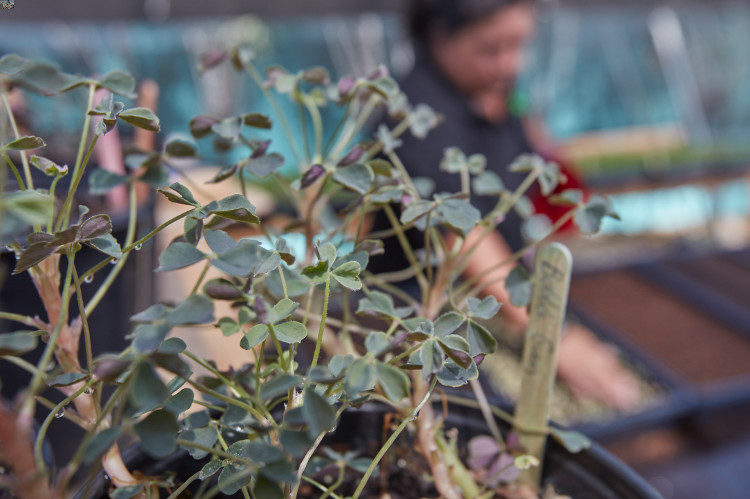 Lorraine has learned everything she knows about growing microgreens through self-study and experimentation—like how to achieve the perfect size, halfway between a sprout and a baby leaf, and how to grow the microgreens to get just the right shape. "In this way, they're like little pieces of art," Lorraine explains. "I love sowing the seeds and waiting for them to grow. It's like waiting for little presents to open."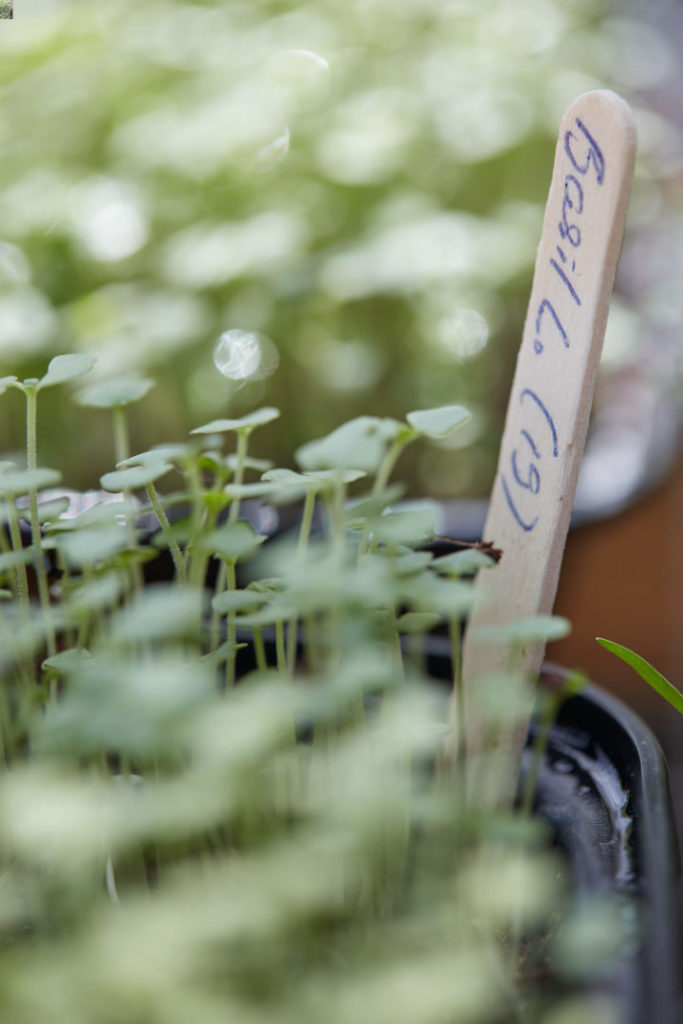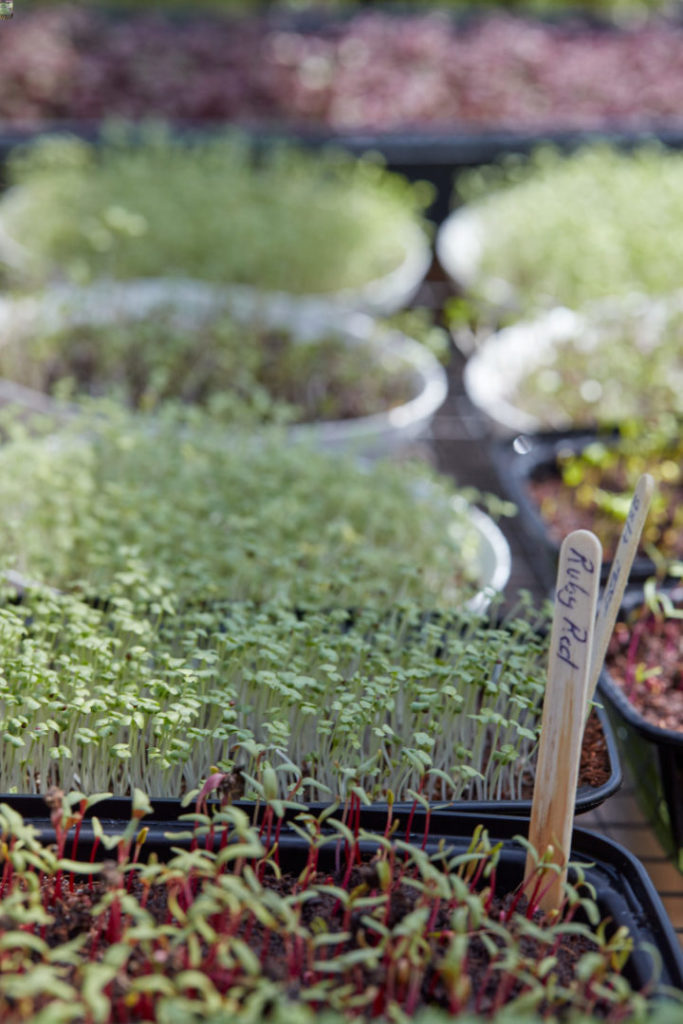 Always one to challenge herself, Lorraine grows 25 different types of microgreens, many of them the hardest to grow. They include borage, basil, pea tendril, arugula, red shiso, green shiso, red amaranth, basil, cilantro, dill, and fennel, among others. Microgreens are very healthy (healthier than full-size vegetables), but Lorraine is mostly interested in how they look and taste, because this is what matters most to her clients. About a year ago, Lorraine started selling her microgreens to Aruba's restaurants under the name Petite Greens Aruba. Her microgreens adorn the plates coming out of the kitchens at Screaming Eagle, White Modern Cuisine, The Kitchen Table by White, Papillon, and other island restaurants, and have earned the respect of some of Aruba's top chefs.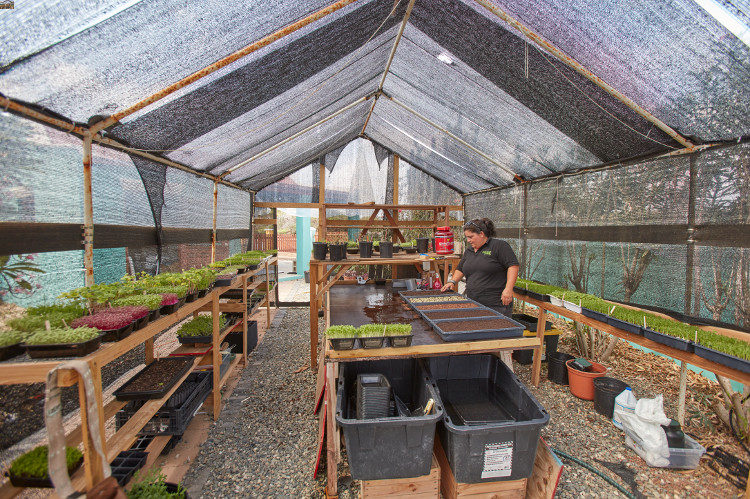 Lorraine has a great business model. Drawing on her French culinary education (earned pre-military), she studies a potential client's menu and decides which microgreens would best complement specific dishes. Then she grows custom samples, which she takes to the client to woo them with. And what if Lorraine doesn't normally grow a particular type of microgreen desired by a chef? She'll research it, order the seeds, and grow it.
Lorraine takes a grown-to-order approach with her business. Every tray of microgreens in her greenhouse is already spoken for by one of the island's restaurants. Judging by the fact that most surfaces are already covered by trays of beautiful microgreens, she's going to need to expand soon, which is exactly her plan. After 17 years of being in the military service—with all its rigid rules—Lorraine is ready to throw in the towel and pursue her creative passion of growing microgreens full time. She'll be aiming for some of the larger resorts that house several restaurants each, and in preparation, she is already building another greenhouse.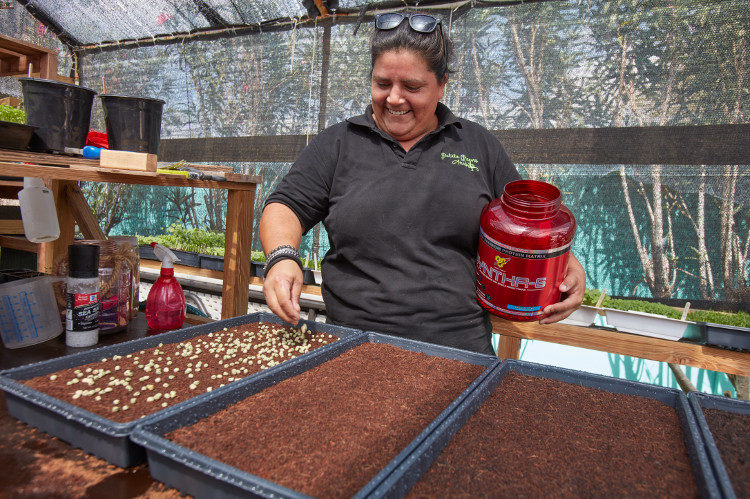 As a final note, Lorraine explains that her microgreens have always grown quite well. So what's the secret? Temperature, humidity, luck? "Passion. I truly feel that it's the passion I bring to growing that explains my success. I even talk to my microgreens. I want perfection." She's like a kid when she's in her greenhouse, happily tinkering with her little works of art. That's surely a sign that she's living her dream.
For more information, visit @petitegreensaruba on Facebook.