Published on:
Get Acquainted with Arikok National Park
Text by Debbie Kunder / Photography by Tina Causey-Bislick, Steve Keith, and Arikok National Park
Are you open to an off-the-beaten-path experience while vacationing in Aruba? Are you game for some hiking or biking? Are you willing to rent a car for the day, maybe get up a little early as well? If so, I highly recommend a visit to Arikok National Park, whose desert-like, cactus-studded terrain couldn't be more different than the white-sand beaches and turquoise waters of the hotel area.
Sure, the park's newly paved roads make it easy to drive your way through the nature reserve in the comfort of air conditioning. And if you've been to the famed Natural Pool, which lies within the park, chances are you jeeped in with a tour, took a quick dip in the pool, and then jeeped right back out. But spending most of the time in the park inside a vehicle is not REALLY spending time within the park. To truly enjoy all the great things Arikok has to offer—the native flora and fauna, the rich geological diversity, and the preserved cultural heritage—you really need to get up close and personal with them, and this means leaving the confines of your vehicle and exploring by foot or bike.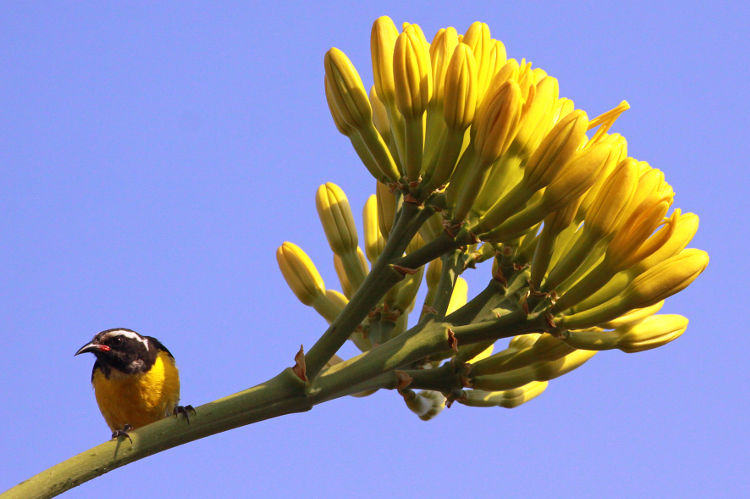 Covering one-fifth of the island, the park offers an endless number of walking/biking trails and sights—knowing where to start can be a bit daunting. So I've highlighted four excursions ideal for newbies. Before setting out on any of them, make sure you first stop in at the visitor's center to pay the park entrance fee, pick up your park map, and gather any other information relevant to your excursion. And yeah, go ahead and leave your car in the parking lot and lace up those hiking shoes or gear up your bike—you'll thank me later!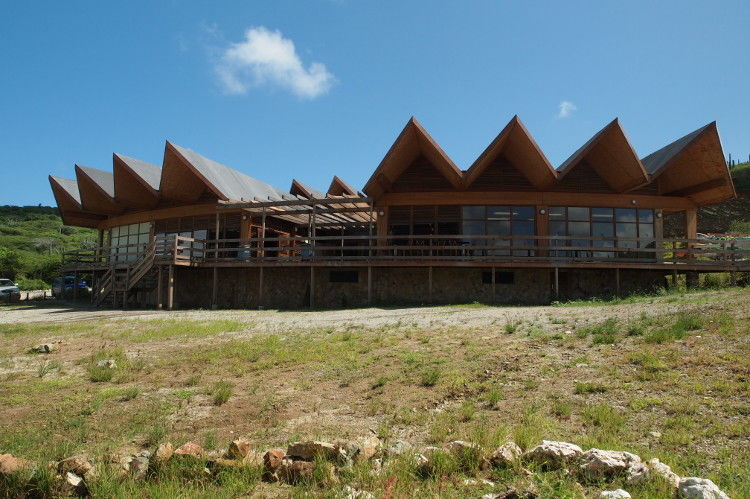 Cunucu Arikok Hike
Time: 1.5 to 2 hours for entire loop
The Cunucu Arikok Trail is easy to navigate, making it ideal for families with kids. The park has gone to great lengths to make this tour appealing on many levels. Along the trail, local flora specimens are marked with informative wooden plaques. At the far end of the trail loop, a restored plantation, called Cunucu Arikok, which includes a small house rebuilt using traditional methods, tells the story of how Aruban farmers once worked and lived. A few benches in small clearings with plenty of shade make perfect spots for a picnic lunch or snack.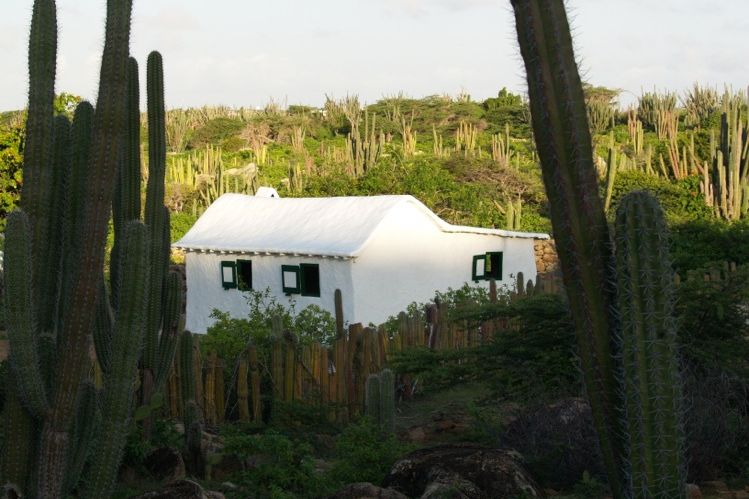 As you make your way along the trail, lizards dart back and forth across the path in front of you. Make sure to keep your eyes peeled for birds, including the blue-tailed emerald hummingbird, the ruby-topaz hummingbird, and the brilliant-orange troupial. Keep in mind that the earlier you visit Cunucu Arikok, the better. This is when the birds are most active and when night-blooming flowers may still have their blooms open. And don't forget your binoculars! You'll also be acquainted with several interesting geological formations, including a hollowed-out rock that contains preserved Arawak Indian paintings as well as a small population of bats.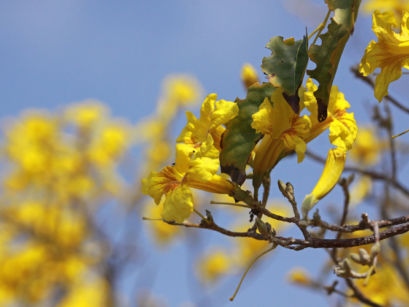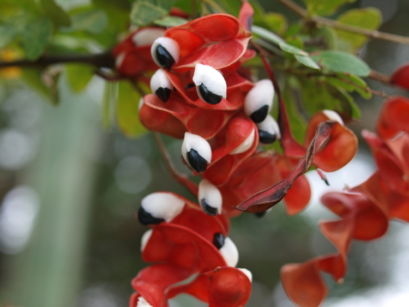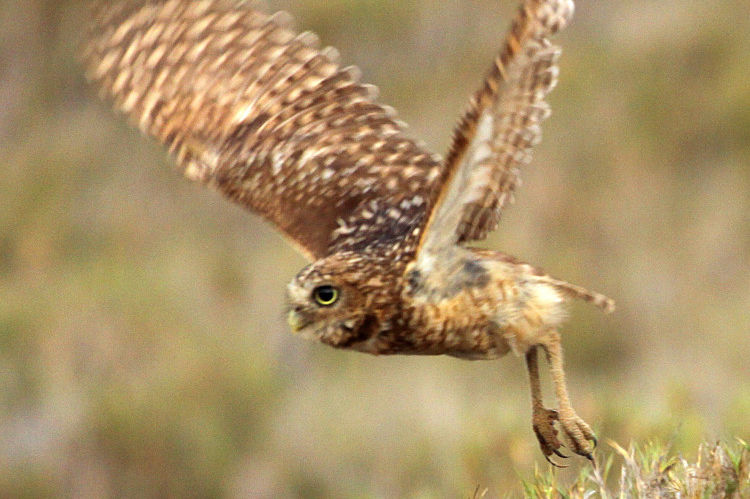 Tip: When you pay your park entrance fee, spend an extra $3 for the Cunucu Arikok brochure, which explains everything you'll see along the trail.  I suggest driving from the visitor's center to the small parking lot at Cunucu Arikok.
Miralamar Hike
Time: 2 hours, from visitor's center to Miralamar mine shafts and back
For a slightly more difficult hike (medium level), try the Miralamar excursion. Starting out at the visitor's center, you will make your way along a trail from which you can observe the arid landscape, native vegetation, and different rock types. Keep an eye out for birds (maybe you'll spot a crested caracara scavenging for carrion), lizards (like the bright-turquoise kododo, indigenous to Aruba), snakes (most likely a harmless cat-eyed snake, locally known as the santanero), and goats (which roam into the park from neighboring farms). Soon you'll be rewarded with a spectacular view encompassing both coasts. (Miralamar means "look at the ocean.") There's a bench nearby for a rest with a view.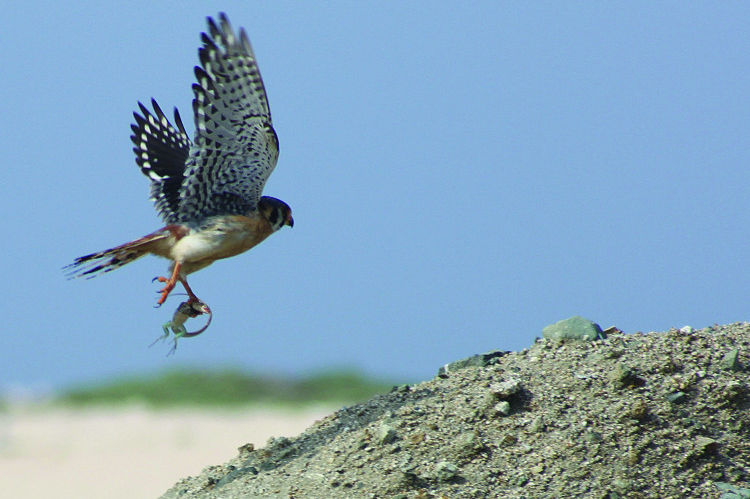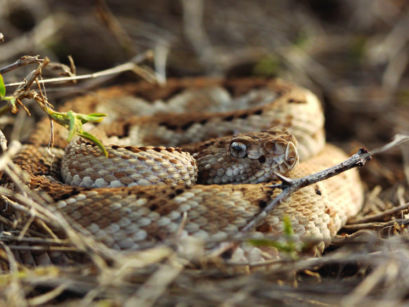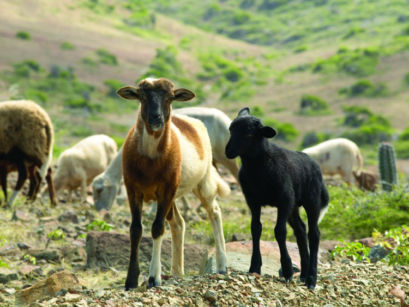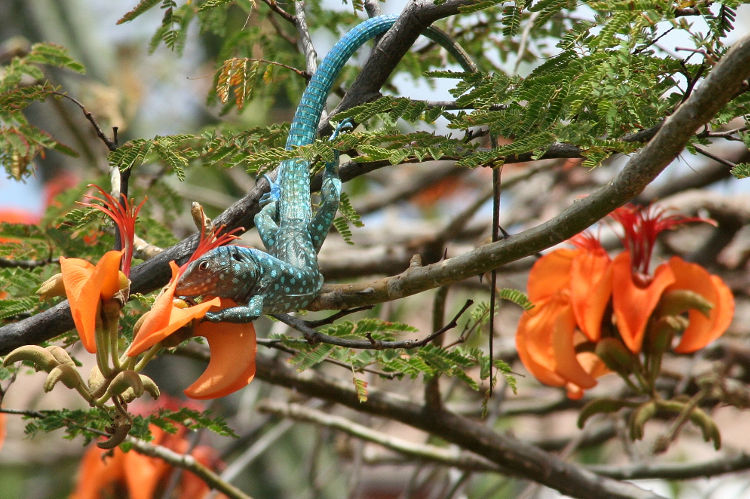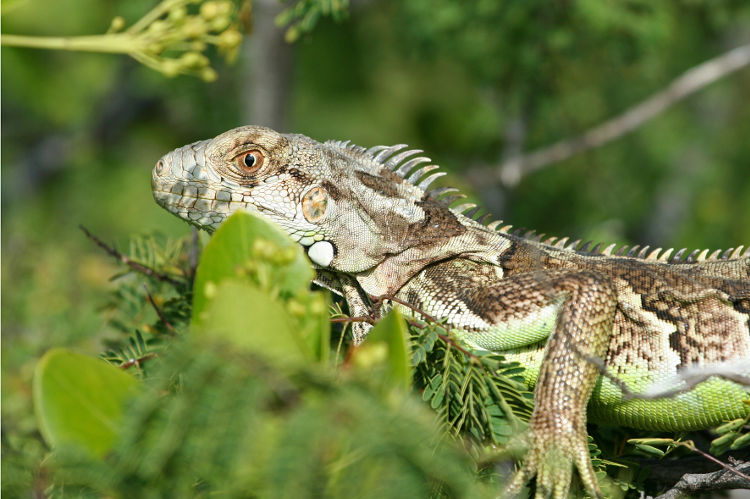 Moving on, you'll reach the historical part of this excursion: mine shafts that hearken back to Aruba's "gold rush" of the nineteenth century. Gold and other minerals were mined from these shafts before they were abandoned in 1916. For a bit more of the past, you could continue to Masiduri, which features the remains of an old cultivation site where different fruit and eucalyptus trees were grown.
When you're ready to finish up your hike, return along the same trail back to the visitor's center. If you're not in a hurry—and I hope you're not…you're in Aruba, after all!—I suggest making a pit stop at the aforementioned bench for a picnic lunch.
Rooi Tambu Hike
Time: 2 – 3 hours, one way, from the visitor's center to Dos Playa Beach
If you want to test your stamina, give the Rooi Tambu Hike a go. Like Miralamar, this is a hike of medium difficulty, but it is certainly longer in duration. The trail follows (and is named after) a seasonal stream, Rooi Tambu (Drum Stream). In the dry season, Rooi Tambu is merely a dry streambed, making it easier to explore the vegetation while also making the geological diversity of the area more apparent. It's also said that in the dry season, wind gusts create the sound of rolling drums. In the rainy season, the vegetation becomes much greener, and if there's significant rainfall, a proper stream will form, maybe even with some fish.
At a section along the trail, hills rise up on both sides for a dramatic effect. Also of interest is the transition in the environment as you head progressively closer to the sea: the arid surroundings (especially in the dry season), old and gnarled watapana trees, aloe, cacti, and thick brush eventually give way to coastal breezes, sandy soil, mangroves, and seagrape trees.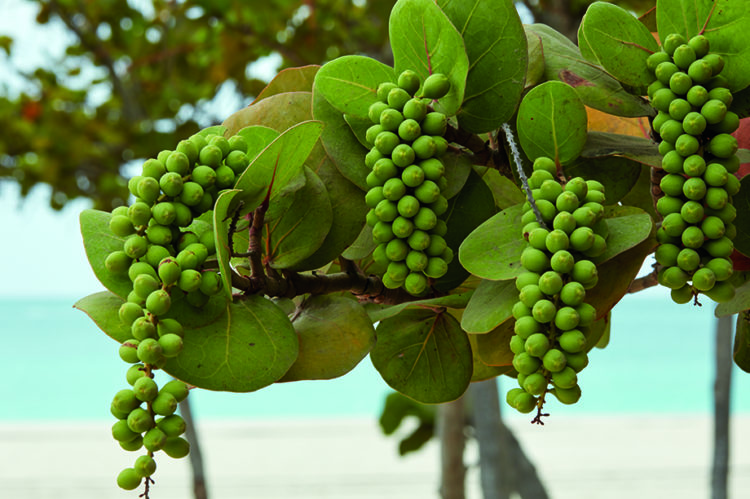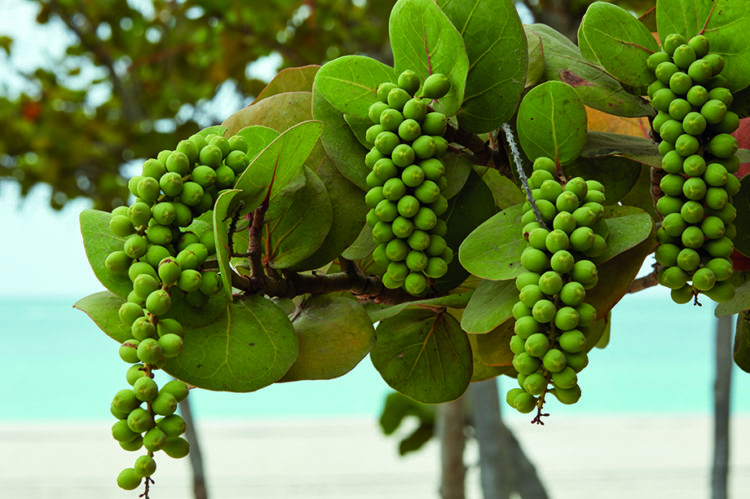 At the end of the trail, you'll be rewarded with Dos Playa—a gorgeous white-sand cove popular among local surfers. While swimming isn't encouraged here due to the strong waves and undercurrent, a bit of shallow wading is safe enough and will feel pretty refreshing after the hike. A picnic under the seagrape trees would also be decidedly ideal.
After a rest, hikers can return along the same trail back to the visitor's center. Be aware that if you hike both ways, you will be committing to anywhere between four and six hours. A one-way hike is possible if your group has two vehicles—before beginning the hike from the visitor's center, just drop one of the cars off at Dos Playa for the return trip. Whether you hike one way or both ways, though, make sure to bring lots of water, a few snacks, a protective hat, and sunblock.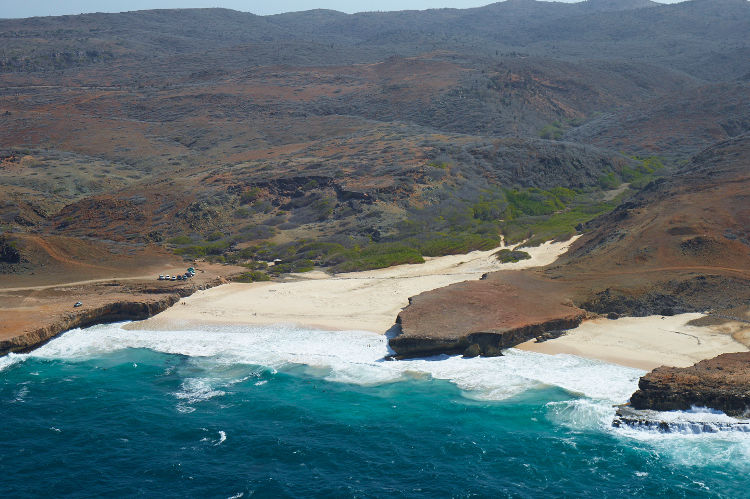 Fontein & Quadirikiri Caves Biking Excursion
Time: 30–40 minutes from the visitor's center to caves, one way
Ready to get that heart pumping? Does a biking-and-spelunking combo sound enticing? This great excursion features two of the park's caves, and the best way to get there is by bike. You'll start at the visitor's center, taking the paved road (Northern Loop) into the park. After just a bit, you'll reach a gravel path on your right. Take this gravel path (Southern Loop) through the hilly desert landscape all the way to the caves.
A ranger is stationed at Fontein Cave to provide an explanation of this geological attraction. The small cave is known for the Arawak Indian drawings on the walls and roof. Stalagmite and stalactite formations and some local bats are also of interest.
Once you've had your fill of Fontein, hop back onto your bike for a short coastal ride to Quadirikiri. This cave is notable for its two large chambers as well as the sunlight that spills into the cave from holes in the ceiling. Quadirikiri is also a very important nesting site for bats. (Please note that both Fontein and Quadirikiri Caves are conservation sites, and all visitors are required to respect the natural habitat of the bats living and breeding there. This means entering the caves with caution, not smoking or eating within the caves, being cautious with the use of flashlights, and refraining from entering the caves in large groups without the assistance of park staff. Of course, the best way to enter the caves is with the assistance of a ranger.)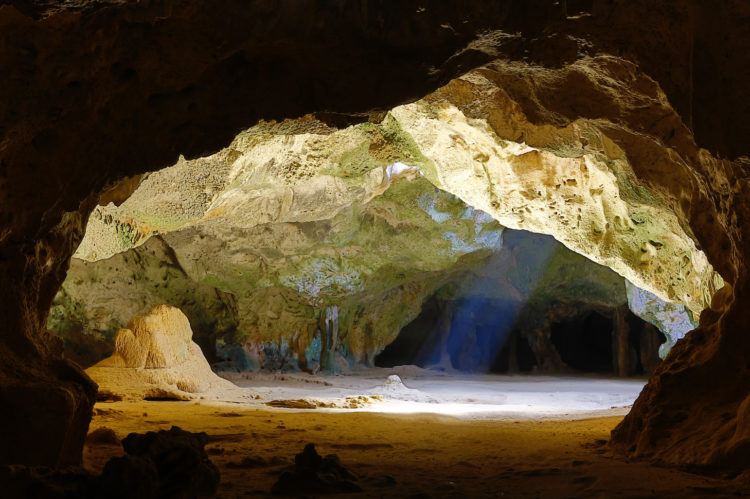 This excursion finishes up with the return to the visitor's center by way of the Southern Loop. Keep in mind, this is a challenging excursion by bike and requires you to be decently fit. If you would really like to see the caves but don't feel like biking it the whole way, take the Northern Loop by car to its end (about 25 minutes) and then take the gravel path by bike (or by foot) to the caves.
A few important notes:
* The park is open Monday through Sunday, from 8 am to 4 pm. Ticket sales, however, end at 3:30 pm.
* Arikok National Park is a conservation park, so it is important to respect the wildlife and natural state of the park. This means no littering, no removing of anything from the park, no disturbing of animals, and no driving on the dunes and beaches.
* For all excursions, you should bring a full-coverage hat, protective clothing, sturdy shoes, plenty of water, and sunblock. If you do plan to drive into the park, it's best that you bring a vehicle with four-wheel drive. Also, don't forget to bring a packed lunch so you can enjoy a picnic in the park!
Bike rentals are available through Aruba Active Vacations (Tel: +297-586-0989).