By Tina-Causey Bislick
Not all Caribbean destinations are ideal for families, but Aruba certainly knows how to please every member of your clan with a wide variety of fun, family-approved activities. Visiting interactive animal sanctuaries, engaging in underwater adventures, exploring natural attractions, and much more will bring your family together in a fun and meaningful way—and keep the kids off their phones!
Rancho Loco is an equestrian center nestled in an idyllic countryside setting in the heart of Santa Cruz, offering riding lessons, horseback riding tours, and boarding and training services for horses. Your whole family will enjoy the "feel" of this ranch, which embodies a free-spirited nature, with the horses roaming the ranch in small herds as they would in the wild, side by side with rescued dogs, a couple of cats, chickens, and even a few turtles, all enjoying life on the ranch together. The ranch is dedicated to breeding its own horses, with three foals born at the ranch within the last year. The ranch caretakers also grow fruits and vegetables on the ranch, making Rancho Loco one of the "greenest" horse ranches in Aruba.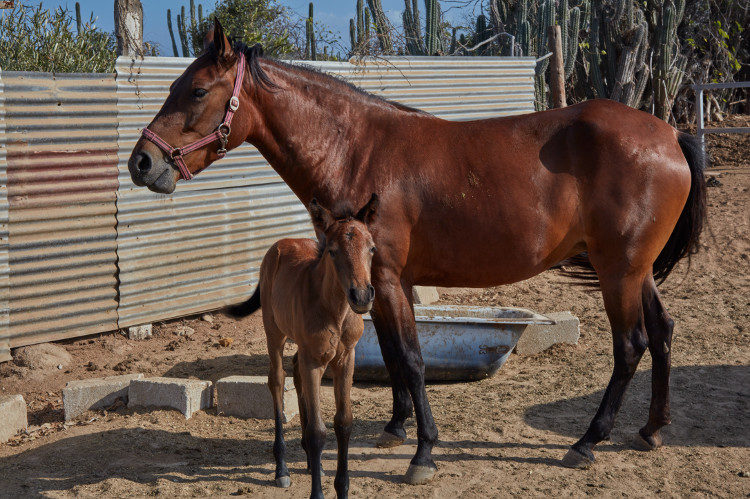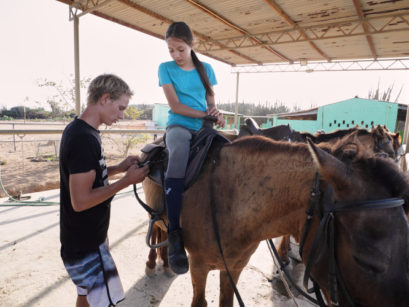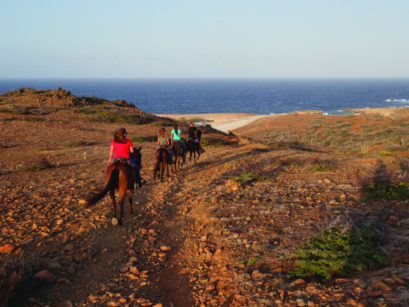 Rancho Loco capitalizes on its proximity to Aruba's famed Natural Pool, offering horseback riding tours to this unique destination within Arikok National Park. Tours also take riders to explore Moro Beach, tucked along the island's north coast near the Natural Pool. Rancho Loco's tours are decidedly family-friendly, accommodating all ages and all levels of experience. (Children must be six years or older to ride their own horse.) What better than a mix of adventure, exploration, and spending time with gentle animals to serve as the ideal bonding experience for your family?