Published on:
Got Aruba Aloe's New Mineral Sunscreen?
Text by Debbie Kunder
During a recent blog post where I sang the praises of Aruba Aloe's Classic Collection, I shared how much I love the company's sunscreen, especially for the fact that it doesn't irritate my skin at all, which is a problem I have with many sunscreens on the market. So when I heard that Aruba Aloe launched a new line of mineral-based sunscreen, I was a bit worried. The formula of my perfect sunscreen was about to be changed…for the better?
Turns out there was nothing to worry about. Not only has my own research revealed that mineral sunscreens are far superior to non-mineral formulations in many respects, but my own experience with Aruba Aloe's new mineral sunscreen has been very positive. And so now I give you:
8 Reasons Why Aruba Aloe's New Mineral Sunscreen is DA BOMB!
1) It's coral-friendly! Minerals are less harmful to corals than the ingredients found in non-mineral sunscreens. Plus, Aruba Aloe's mineral sunscreen contains no nanoparticles (which can be ingested by corals) and uses mild, coral-safe ingredients according to the strict standards of the Environmental Working Group. (Oh, and I also heard that Aruba Aloe is donating Awg. 10,000 to the Scubble Bubbles, a local youth diving group working to restore the coral reefs of Aruba. Furthermore, Aruba Aloe will be inviting customers at checkout in all its stores to make a donation to Scubble Bubbles.)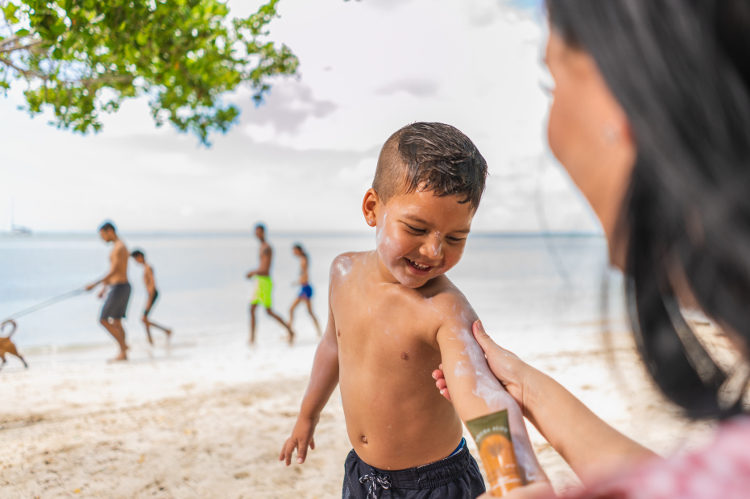 2) It offers broad-spectrum protection against UVA & UVB rays, helping to prevent premature aging and skin cancer.
3) It lays on the surface of the skin only and does not penetrate the skin, so it will not cause endocrine disruption or toxicity in humans.
4) It's hypoallergenic (good news for my sensitive skin!).
5) It rubs in really well and does not leave a white cast on the skin, which is typical of many mineral sunscreens. Instead, it leaves a pretty glow on the skin!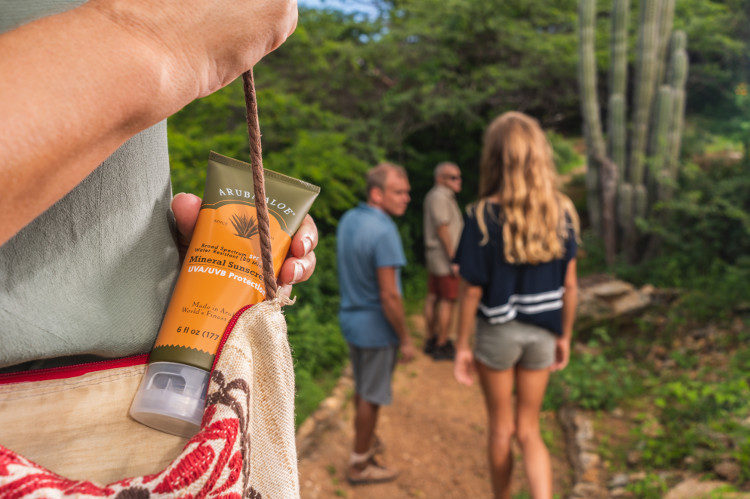 6) Although it's extremely water resistant, it washes off easily in the shower with soap.
7) It's packed with moisturizing 100% Aloe Vera Gel sourced from the company's own Aloe fields, so it's very hydrating.
8) It features Aruba Aloe's signature coconut-vanilla sunscreen scent that we all know and love.
If you haven't tried Aruba Aloe's new mineral sunscreen, you're missing out. But don't worry, there's always an Aruba Aloe store close by wherever you're on the island. Happy slathering!