Published on:
Gotta Love Local: Tangerine Handmade
Most of us would agree there is something very special about acquiring locally made products—they most likely tell an interesting story, they're often handmade in small batches, and great care and even love goes into their production.
Those of us on Aruba really have a reason to love local products these days!  During shelter-in-place rules, we have come to rely on our local retailers and producers of many of our much-loved, homegrown products, especially those that are delivering to our doorsteps.
In the current Spring-Summer 2020 edition of Island Temptations, writer Debbie Kunder explores the growing list of locally made products, many of which are available for delivery to your home.  Today's blog explores the timeless style and expert craftsmanship of Ashlin Ahlip, creator of the Tangerine Handmade brand.
Local Ashlin Ahlip hails from a long line of seamstresses and upholsterers, his own grandmother passing on the family tradition to Ash about ten years ago. A subsequent trip to Wooden Boat School in Maine, where he got the opportunity to learn from some of the best canvas workers in the trade, inspired Ash to take his newfound interest to the next level, and Tangerine Handmade was born.
Ash can now usually be found behind his sewing machine at his studio/boutique at Royal Plaza Mall in downtown Oranjestad, turning out handcrafted, sturdy canvas bags and other travel accessories under his Tangerine label. According to Ash, "With each piece, I strive to create a piece of quality craftsmanship and timeless style. All my work is deeply influenced by traditional nautical styling and the colors of Aruba." He offers three different bag styles: the companion bag (weekend getaway/family beach bag), his signature bucket bag, and his traditional nautical beach bag featuring Caribbean colors or patterns. While Ash opts for marine canvas for the outside of his bags, he lines the inside with sail material for strength and durability.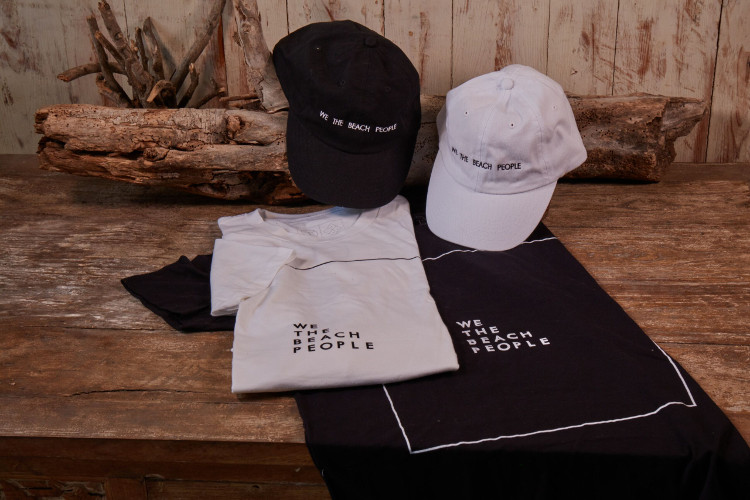 Ash also offers a line of clothing, hats, and other accessories that celebrate the Tangerine brand's slogan, "We The Beach People." Reflecting a clean, simple style, the line proves very popular among both locals and island guests alike. Tangerine products can be found at Tangerine Handmade (Royal Plaza Mall), Bula Surf Shop, Island Yoga, and Lucy's Retired Surfers Bar & Restaurant. Website: wethebeachpeople.com.
*Looking for the perfect gift for a birthday or anniversary celebration?  For locals and others currently on the island, Tangerine is delivering!  Stay safe and shop from home.  Give the Tangerine team a call or Whatsapp at 564-0819.