Published on:
H & H Fine Wines & Spirits Introduces Customers to Pasqua Winery, 3rd Gen Winemakers
Last week, H & H Fine Wines & Spirits hosted a meet-and-greet with third generation winemaker Cecilia Pasqua from Pasqua Winery, who was on the island of Aruba introducing a celebrated portfolio of high quality Veneto and Italian wines to Aruba's wine lovers.
Pasqua Vigneti e Cantine, a historic winery that is one of the main players in the Italian and international wine market, is a family passion with a century's long history that began in 1925 when the first generation of the Pasqua brothers came to Verona and established a new business devoted to the trade of wines from their homeland, Apulia. From wine trade and retail, they decided to become a full-fledge winery. Within a few years, with the acquisition of new vineyards in the Verona area, the company progressively gained importance and visibility.
In the 1960s, the second generation of the family entered the business, bringing about an opening to export and an orientation toward quality. The constitution of Cecilia Beretta in the 1980s, the agricultural estate and innovative research center for vines, grafting techniques, and vineyards represent the symbol of the family's constant quest for excellence.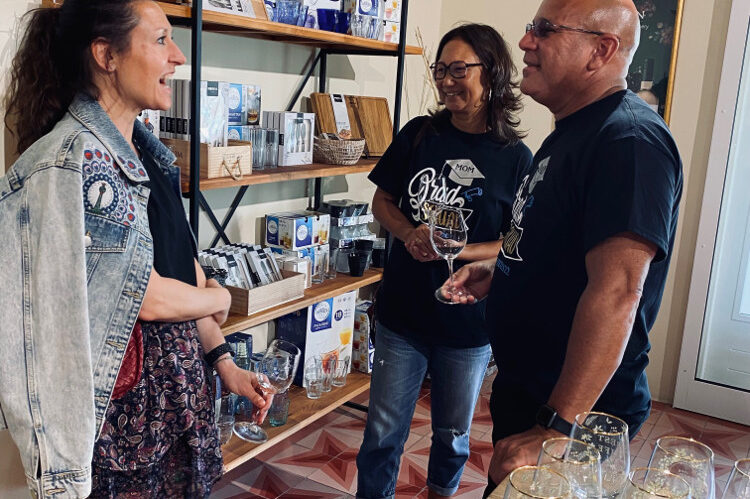 In the mid 2000s, the company made a huge investment, testifying to the deep bond connecting the company and the family with the territory, with the creation of a new headquarters and manufacturing plant in San Felice in the heart of the family vineyards. The winery is currently operated by the family's third generation–Riccardo, Alessandro, Cecilia and Giovanni.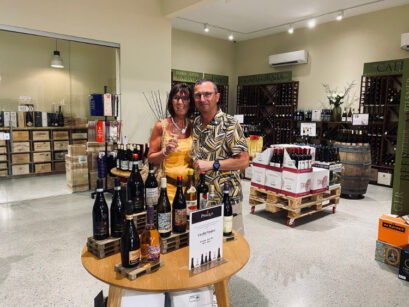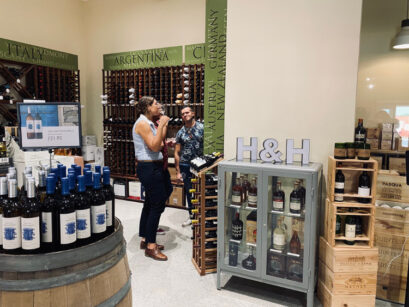 H & H Fine Wines & Spirits features the island's most interesting collection of well-known boutique wineries and distilleries in their well-stocked store in centrally-located Ponton.
Order online (delivery also available) or shop in the store for great guidance on just the right selection for you.