Published on:
Have Fork, Will Explore: El Mexicano
The Have Fork, Will Explore series is a collection of articles that profile interesting eats on the island. Grab a fork and join us!
Viva Mexico

Text by Taylor Escobedo
My taste buds yearn to travel. When living on a tiny island, it is easy to find yourself eating the same local dishes. My taste buds get island fever and demand I take them on a trip. However, with my late-night schedule, there are very few options available. Thankfully I don't need a passport or a plane ticket to have some of the best foods Mexico has to offer—they came to me here on Aruba.
All the way from Juarez, Mexico, is El Mexicano, specializing in Northern Mexican cuisine. Ruben Luna and his son Ruben Jr. opened the food truck together in 2009. Over the years it has become a late-night mainstay for locals and myself as an alternative to the typical Aruban-style food trucks. This family-operated truck specializes in burritos, a staple in Northern Mexico. It also serves overstuffed tacos, quesadillas, and loaded nachos that would satisfy the biggest of appetites. Strategically lined up in a row in front of truck patrons and easily accessible to the cooks are homemade sauces displayed in authentic lava-rock mortars. These salsa recipes have been a part of the Luna family for years and are all made from scratch. Varieties include cilantro, habanero, jalapeño, and chili. The jalapeño sauce is my personal favorite and will have you yelling "ARRIBA" after just one bite!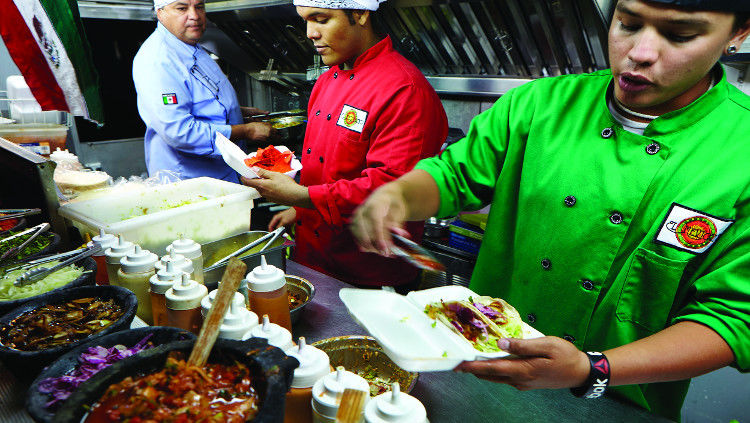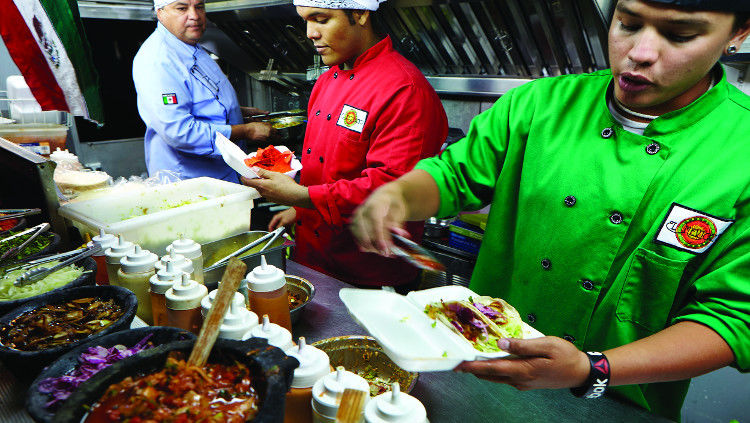 Ruben was a chef in Mexico but soon realized there were not many opportunities for him there. When a friend suggested he take his recipes from Juarez and open his own place, Ruben looked to Aruba and introduced his Mexican soul food five years ago. El Mexicano is open seven days a week from 9 pm to 4 am in a convenient location off Palm Beach Road.