Published on:
Have Fork, Will Explore: Let's Do Brunch!
The Have Fork, Will Explore series is a collection of articles that profile interesting eats on the island. Grab a fork and join us!
Let's Do Brunch!
Text by Tina Causey-Bislick  /  Images by Steve Keith
Sundays were made for brunching. Brunch is my favorite meal—after all, who doesn't like the permission to "day drink" without being frowned upon?  Okay, it's more than bottomless mimosas that I love about brunching.  For starters, I am a grazer—just ask my family and friends who dine with me how often my fork makes its way across the table to sample when a bit of plate envy tempts me to do so.  I relish tasting a little bit of this and a little bit of that, and at my own pace.  And the atmosphere that surrounds brunch always seems so merry—the birds are singing and the bacon is sizzling, and I cannot think of one time I went to brunch without being surrounded by family and friends.  Who could ask for more?
Here, I profile my two favorite island brunches, each with its own distinct take on the breakfast-meets-lunch, savory-meets-sweet concept.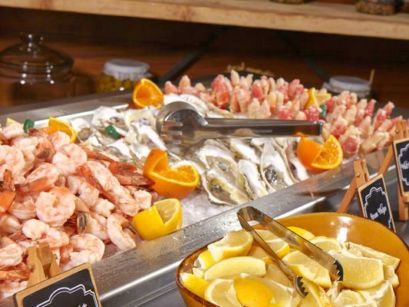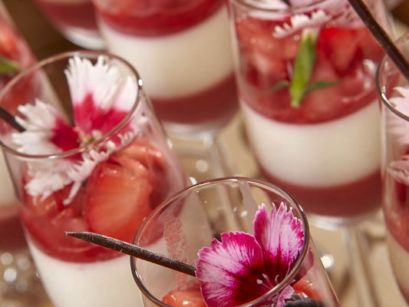 Hyatt Regency Aruba
The Hyatt's brunch is widely known as the "King of Brunches" here on the island.  For a quarter of a century, locals and guests have gathered here for what I consider the classic Sunday brunch.  The setting is lush and tropical, with the famous black swans of the Hyatt gliding across the pond that skirts the outside of Ruinas del Mar (Hyatt's signature restaurant that hosts the Sunday brunch)—the sense of place is undeniable.
And the food, like the mimosas, is endless.  Traditional breakfast fare, like made-to-order omelets and Belgian waffles, is joined by a lavish fresh seafood display, a carving station, a pasta and brick-oven pizza station, a buffet with specialty entrées, a sushi bar, a decadent dessert display, and on and on.  It's a grazer's delight!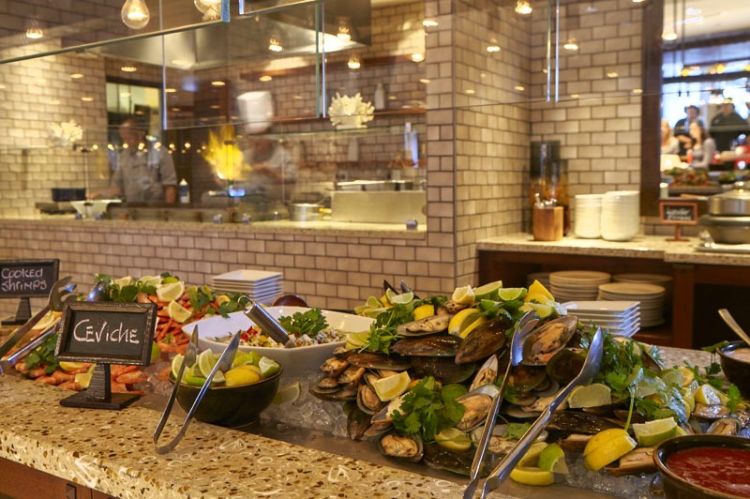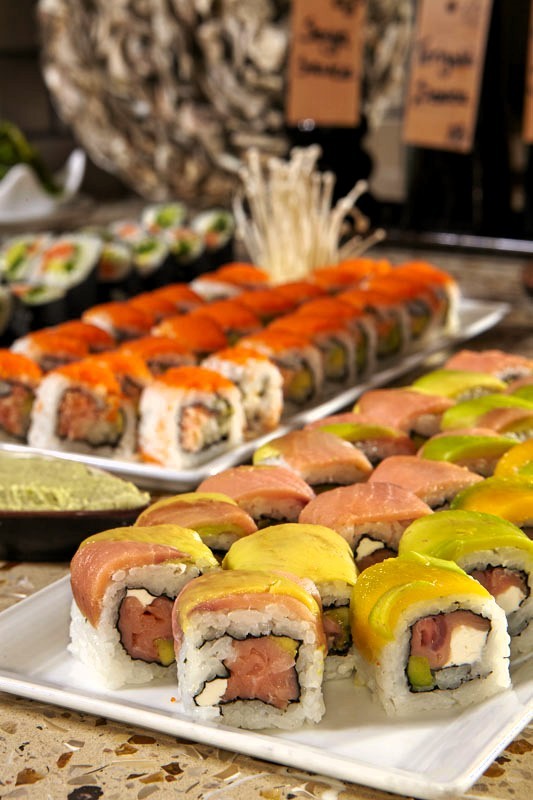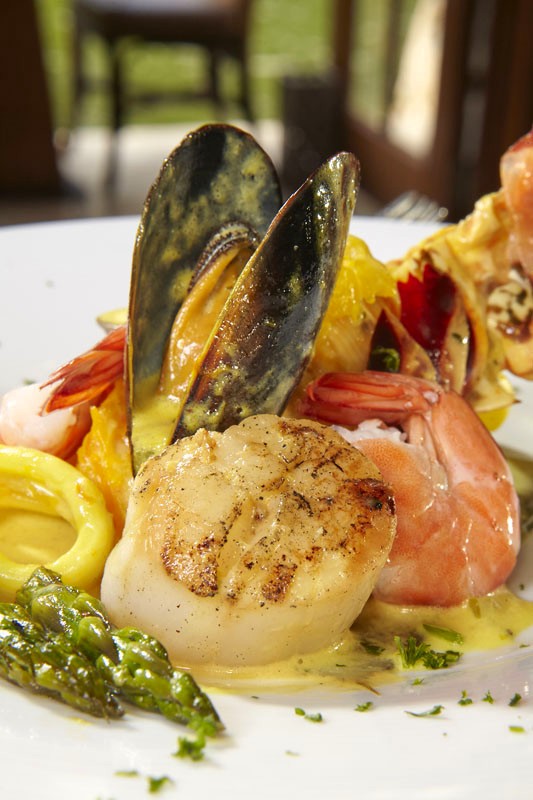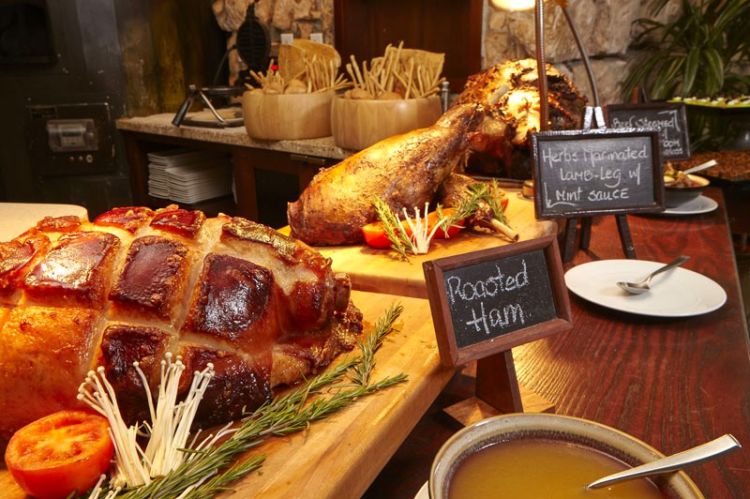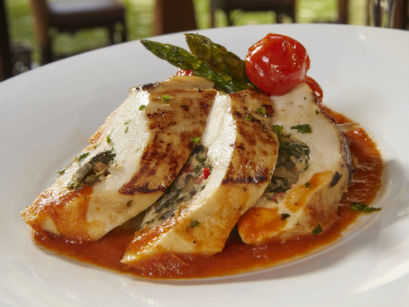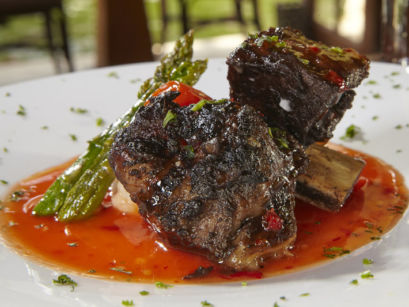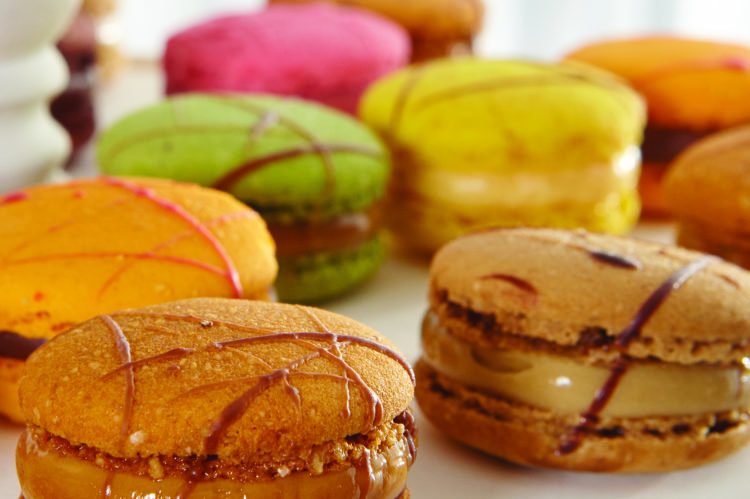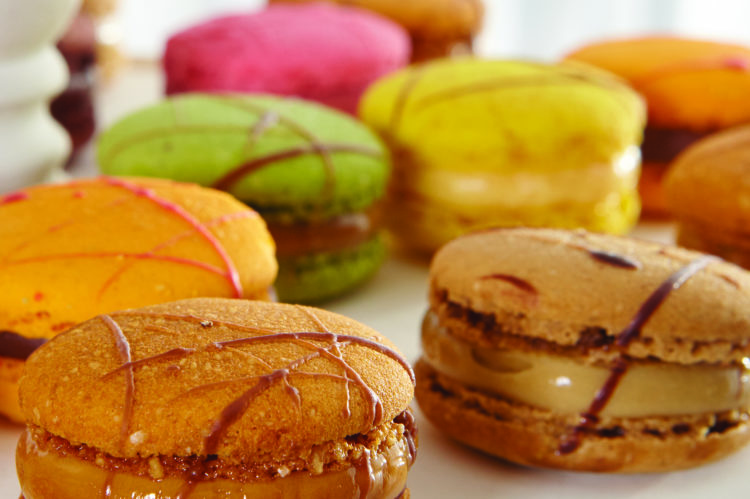 Divi's Windows on Aruba
The country-club brunch experience has never been more delightful than it is at Windows on Aruba.  White-tablecloth dining and stunning views of The Links at Divi golf course and the Caribbean Sea provide a casually sophisticated ambiance.
Forgoing a traditional buffet and station setup, this brunch offers an à la carte menu of contemporary and classic breakfast, lunch, and dessert options.  All selections are served in what I consider "tapas" style—smaller, appetizer-like portions—allowing guests to easily sample several different dishes.  Order as much as you like, but pace yourself and resist the temptation to start your meal by ordering several dishes at one time.  There is no rush…take your time to enjoy the view and the many wonderful gourmet brunch dishes prepared by a seasoned culinary team in an open-view kitchen.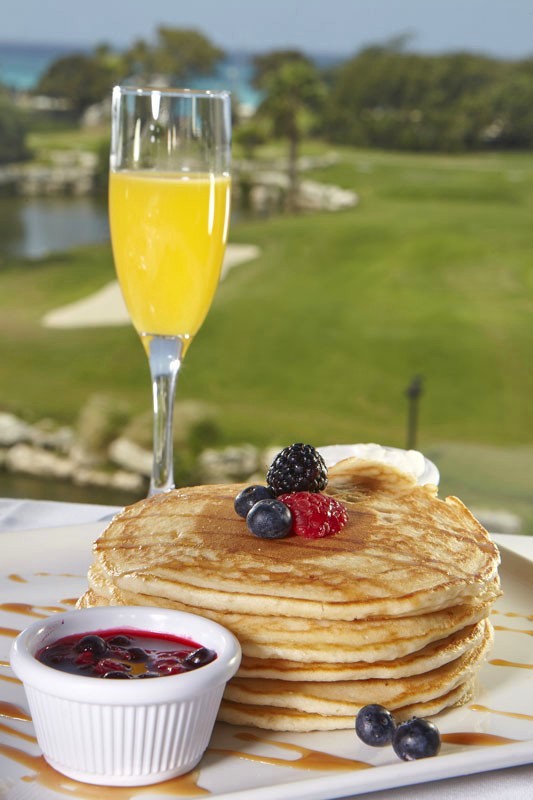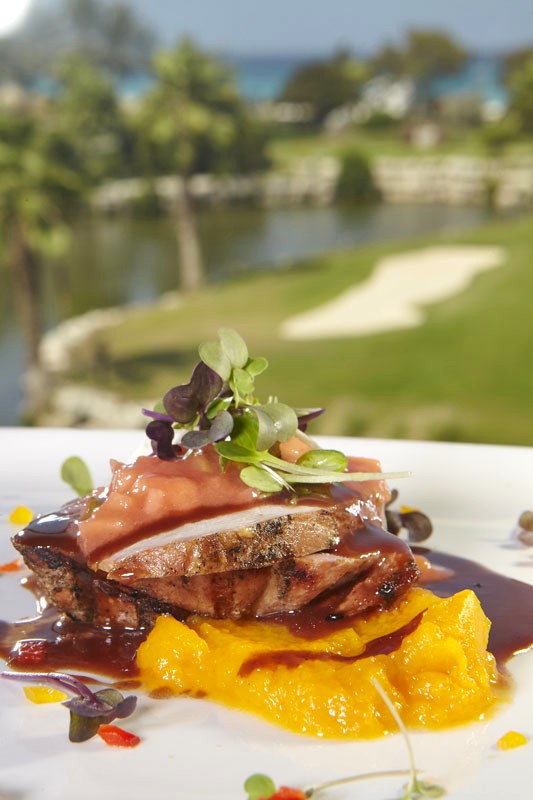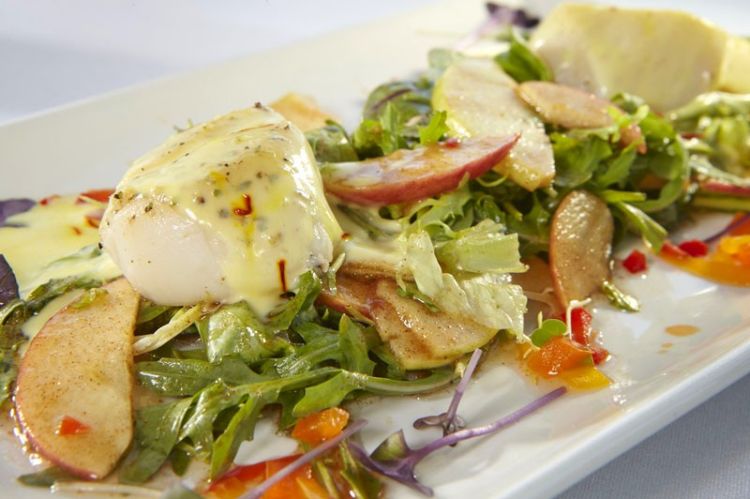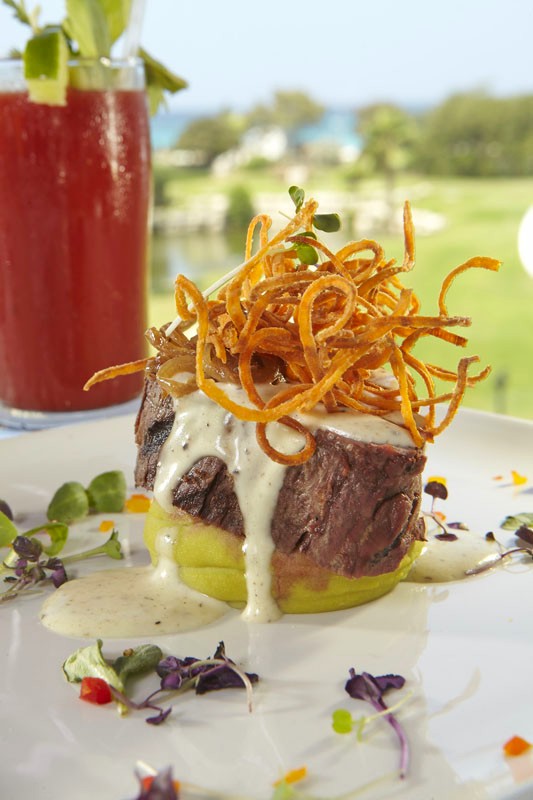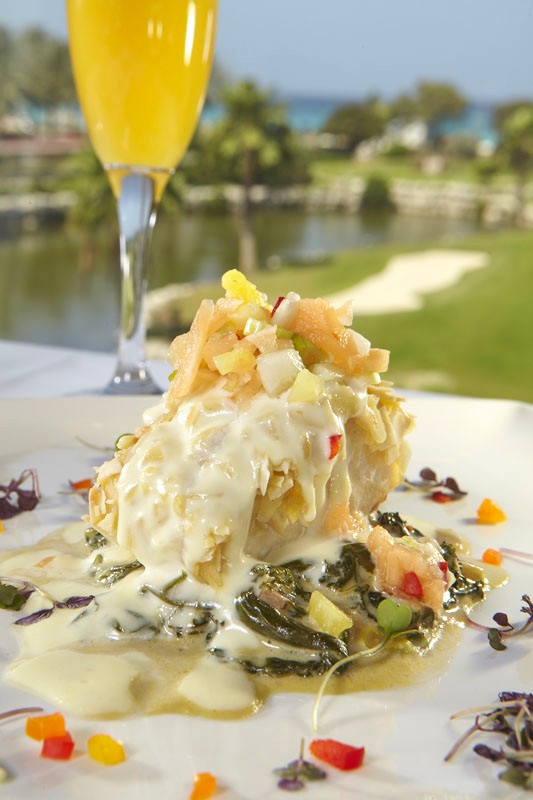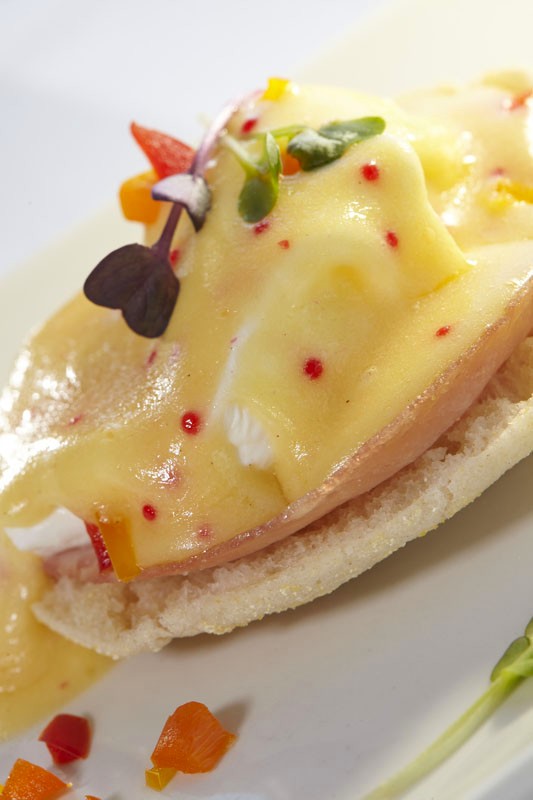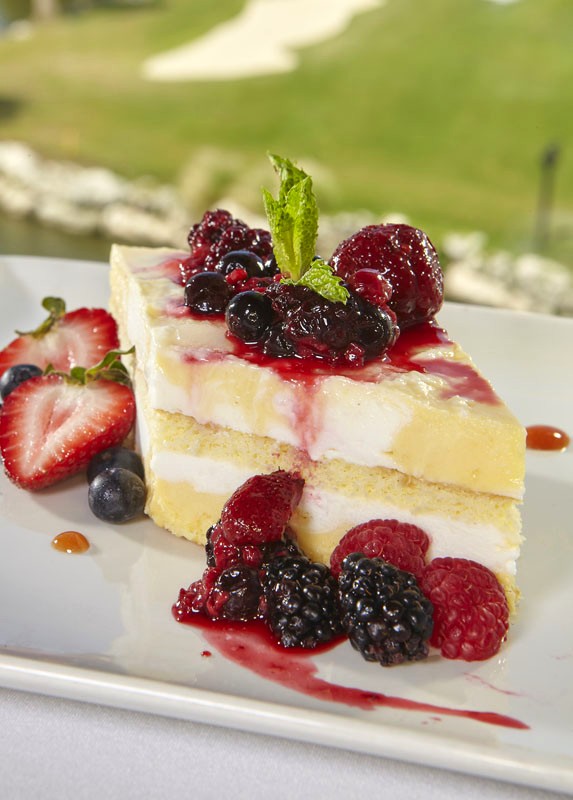 "Brunch is cheerful, sociable, and inciting.  It is talk-compelling. It puts you in a good temper, it makes you satisfied with yourself and your fellow beings, it sweeps away the worries and cobwebs of the week."  
-British author Guy Beringer