Published on:
Have Fork, Will Explore: Aruba's Food Truck Festival 2018
The Have Fork, Will Explore series is a collection of articles that profile interesting eats on the island. Grab a fork and join us!
Eat Local Food Truck Festival…A Report from the Front Lines
Text by Tina Causey-Bislick / Images by David Troeger for Aruba Tourism Authority
This past weekend, Aruba's food trucks were the stars of the island's culinary scene. The wagons circled in the heart of downtown Oranjestad at Plaza Daniel Leo and surrounding side streets, offering locals and visitors a heaping spoonful of tasty street cuisine. Aruba's diverse mix of nationalities—we have close to 100 different nationalities living on the island—is reflected in our gastronomy, and our street food is no exception.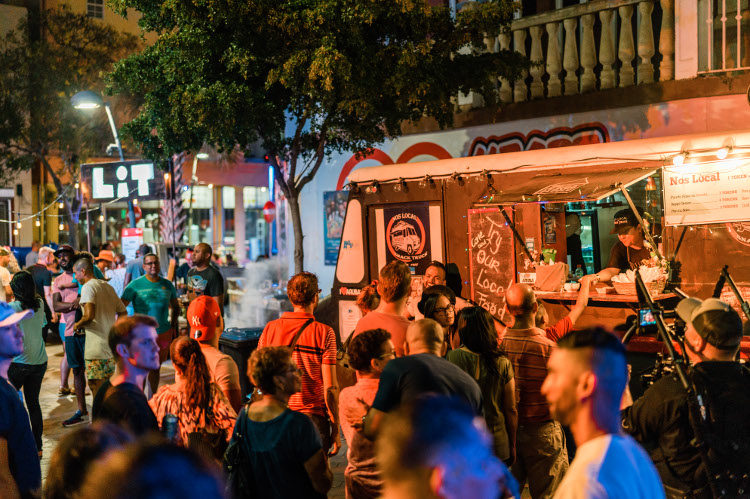 Several thousand guests journeyed through the festival, held on the 27th and 28th of April, sampling everything from local creole dishes, Caribbean cuisine, South American specialties, and Dutch favorites to sushi, gourmet burgers, Italian favorites, Arabic shoarma, and vegan/vegetarian delights washed down nicely with wine, craft cocktails, and craft beer.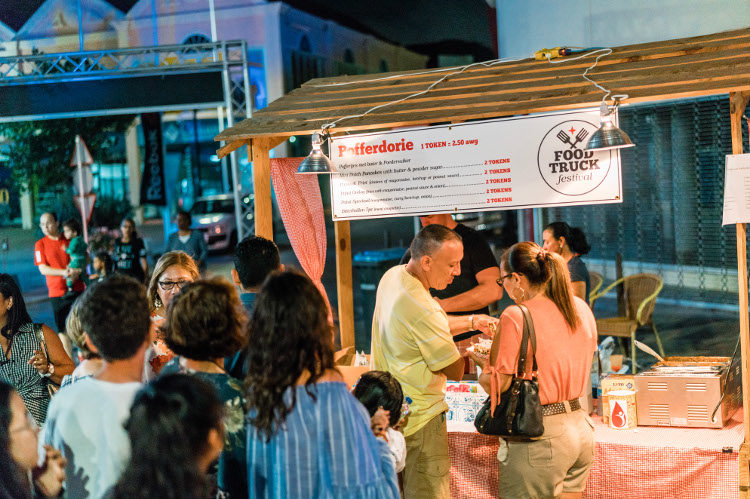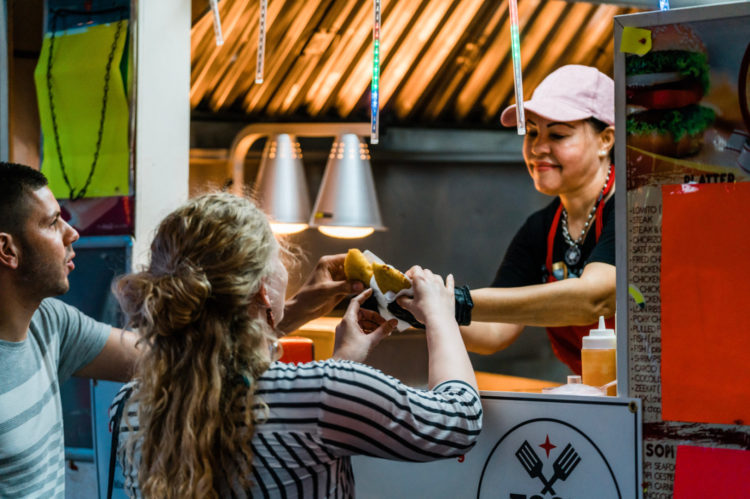 I was there, elbows-deep in the culinary trenches, with The Little One, featuring Hollywood Smokehouse, and what a fun collaboration it was! The Little One, owned and operated by Maarten Thoonen, is a vintage Volkswagen Bus that is a favorite on the island for weddings and special events. Hollywood Smokehouse does occasional pop-ups and features Southern-style smoked barbecue and craft cocktails. I have to say that even though we put in two back-to-back 18-hour days preparing and smoking pork butts and beef briskets for our tacos, the energy from all the guests attending the festival fueled us along! My food truck compatriots gave me similar feedback, elated to see so many new faces waiting in line to savor new flavors. "I like being ambulant and charming people with new stuff they haven't tried—it's a rush!" exclaimed Frank Kelly from Taki Aruba.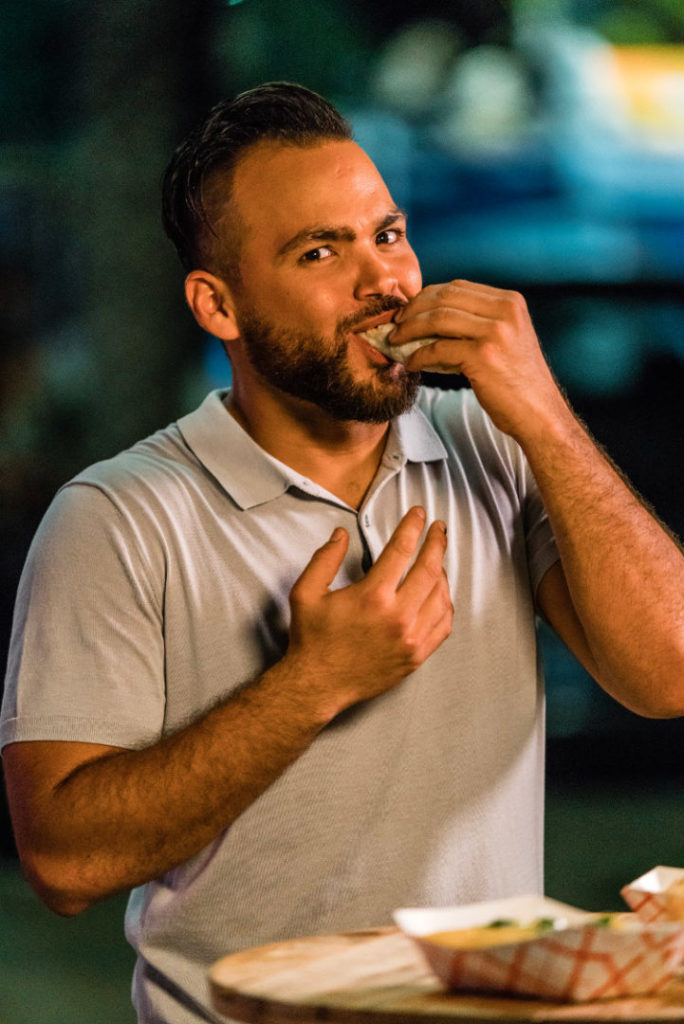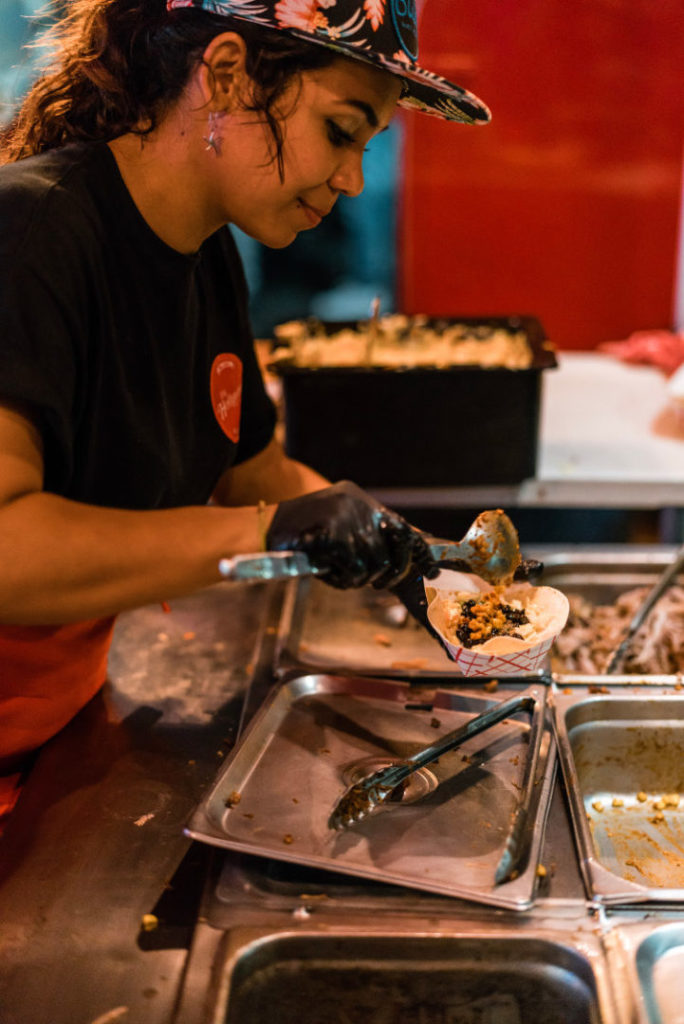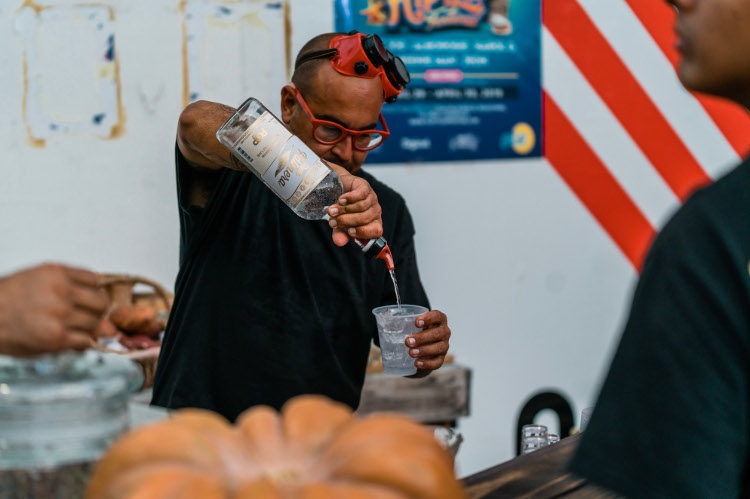 For those who missed this year's festival, no worries—many of the participants are on the road most evenings, scattered at various locales:
Food Trucks
Eataly (Eagle Bowling Alley/Emotions Nightclub parking lot in Pos Abao)
El Mexicano (Palm Beach Rd. in Lekker parking lot)
Candela Grill (L.G. Smith Blvd. in downtown Oranjestad)
Pofferdorie (pop-ups, catering, and special events)
Nos Local (Kudawecha, Noord)
Burger Joint (Wema parking lot at Caya Ernesto Petronia, Ponton)
Skina Crioyo Snack
The Little One Aruba featuring Hollywood Smokehouse (pop-ups and catered events)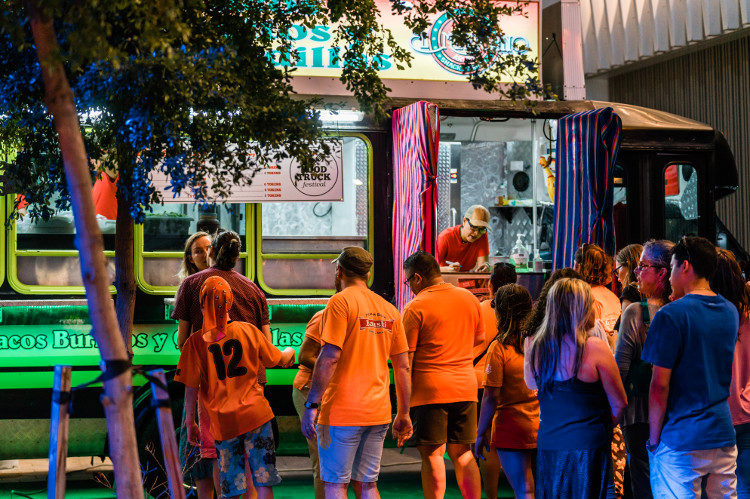 Food Stands
E Sushi Shap (restaurant located at Tanki Leendert 265-A)
Happy Appy's Shoarma & Patat (restaurant located at Spaanslagoenweg, Pos Chikito)
Taki Aruba (pop-ups and farmer's markets)
Robert's Smoke Pit (pop-ups and catering)
D'abaru (pop-ups at farmer's markets and catering)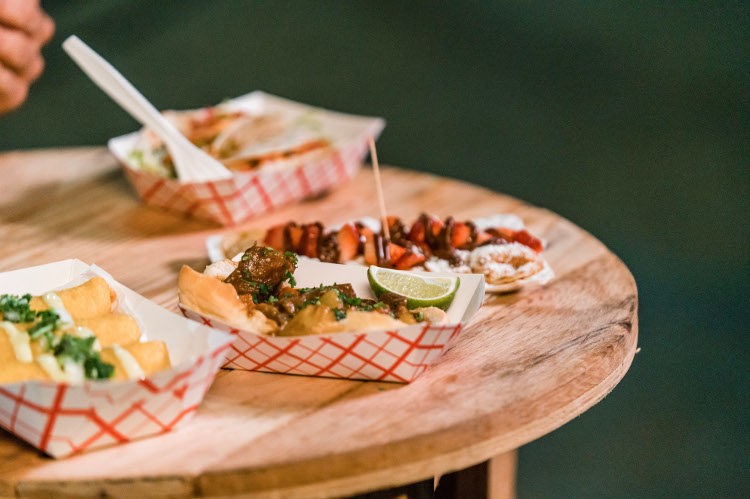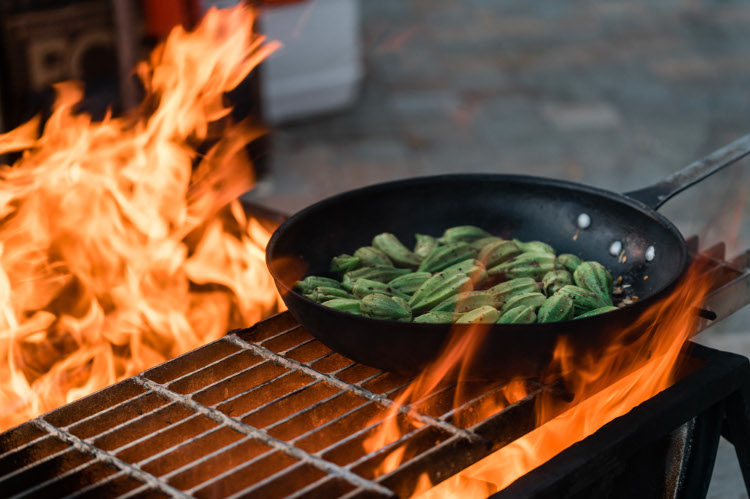 I'll take my taco with a dash of art and a side of live music, please!
The festival was more than a fabulous food frenzy—a pop-up gallery featuring local artisans, a kid's corner, and lots of live local music added to the overall street vibe. The Eat Local Food Truck Festival is produced by the Aruba Tourism Authority. "Our goal was to bring locals and tourists together while promoting the culinary side of Aruba, and also to create an atmosphere where families of all backgrounds could come together to have a good time," said Darice Solognier, Niche Specialist at the Aruba Tourism Authority. Mission accomplished!