Published on:
Have Fork, Will Explore: Fish House Island Bar & Restaurant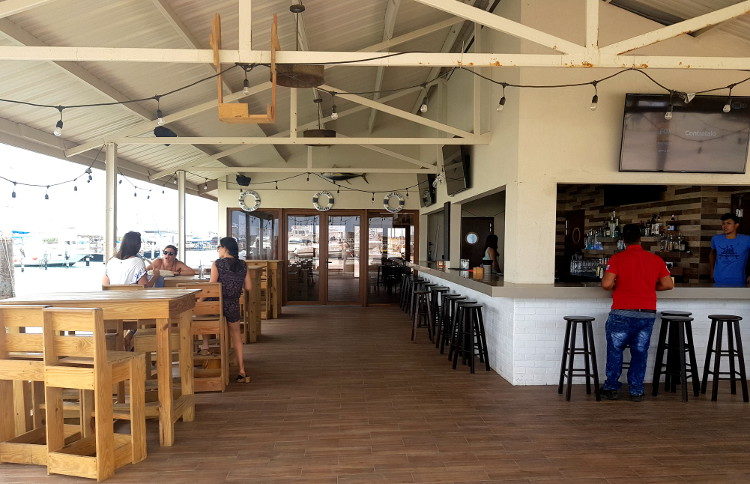 The Have Fork, Will Explore series is a collection of articles that profile interesting eats on the island. Grab a fork and join us!
Text and images by Tina Causey-Bislick
One of my favorite things to do when I travel is hunt for off-the-beaten-path restaurants, which is why I love to share some of these authentically Aruban culinary spots with those traveling to our island. My Have Fork, Will Explore series takes us to Varadero Marina's new eatery, Fish House Island Bar & Restaurant.  The marina is tucked away in the Bucuti neighborhood, just south of the Aruba Queen Beatrix International Airport, on Paardenbaai (Horses Bay).
The restaurant is not new—there has been a very casual dining spot there for many years.  But recently, a major renovation and a new concept have brought much-needed personality to this marina restaurant. A fresh, beach-house-style palette of beige, sand, and turquoise keeps the vibe easy breezy, complementing the marina setting.  Sit on the dock and relish the rhythmic lapping of water against the boats, or enjoy the cool ambiance of the indoor dining room.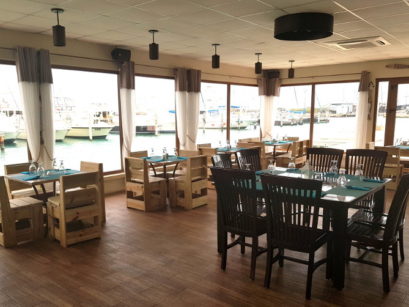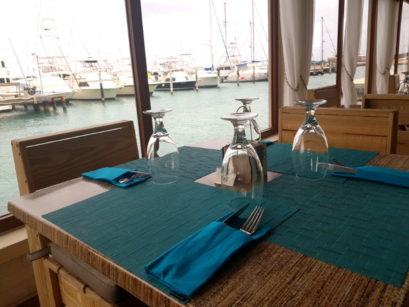 The menu features—big surprise—seafood, but also highlights some of Aruba's traditional dishes and accompaniments.  We had numerous choices for the catch of the day when we visited, including snapper, grouper, swordfish, and mahi mahi, all of which can be prepared grilled, sautéed, pan-fried, or deep-fried.  The price is extremely reasonably at Afl 28 ($16). Conch stew, a local fav, comes three ways—creole, garlic, or curry—while shrimp can be prepared fried, grilled, sautéed in garlic, or blackened.
Make it a true local meal by adding some authentic side dishes. Pan bati—basically a cornflour pancake—is often served alongside seafood dishes, as well as funchi—a moist cornmeal porridge cake that is great for sopping up stews and sauces. A more modern twist on funchi popping up on many menus these days is fried funchi (think fried polenta) with melted Gouda.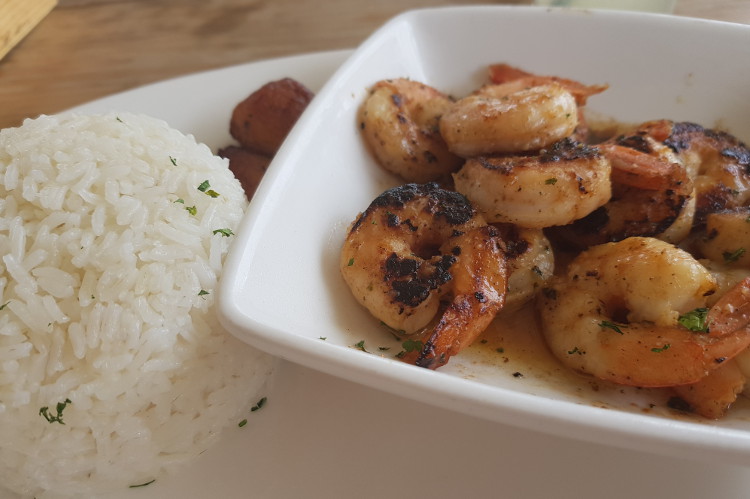 We went on a Sunday and I was expecting to see a significant crowd (Zeerovers, for example, is jumpin' on the weekends), but there wasn't much traffic during the two hours we were there. The concept is new and the staff a bit green (but friendly), however the potential is enormous and with a little more time to get their sea legs, a regular crowd should follow.  At the very least, I can highly recommend dedicating a happy hour here, away from the tourist areas, to enjoy the view and ambiance. There is a nice snack menu with some local items, and the fish tacos, made with the catch of the day, are delish!