Published on:
Have Fork, Will Explore: Lobby Restaurant & Bar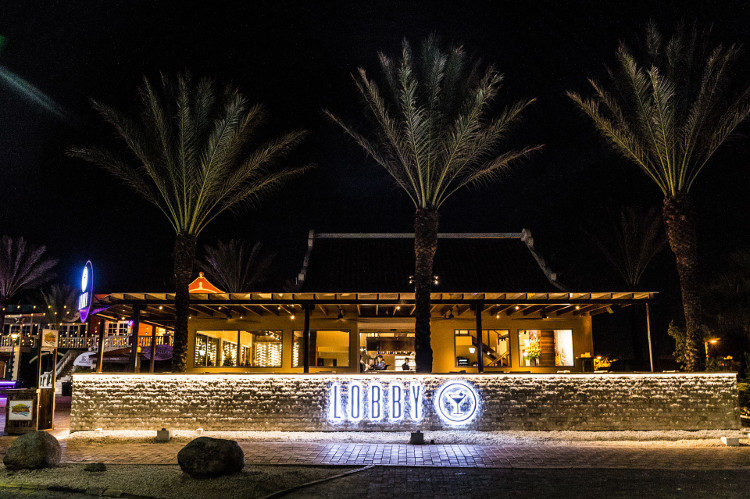 Text by Tina Causey-Bislick
Images by Lobby and Tina Causey-Bislick
Palm Beach has a new resident, and you're invited for dinner! The new neighbor is Lobby Restaurant & Bar, taking over the former location of Señor Frog's.  The place underwent more than a refurbishment, as it was practically brought down to the studs and rebirthed as a stylish, upscale eatery offering a dining experience unique to Aruba.
For those who remember the iconic supper clubs of yesteryear, Lobby is today's version of this social dining experience.  Back in the day—as far back as the 1930s and into the 1960s—supper clubs in the U.S. were a destination to spend an entire evening with a group of friends, gathering for cocktails and dinner.  With a sophisticated yet relaxed nightclub atmosphere, the evening continued with live music and dancing till the wee hours. Lobby has captured this hip and swanky vibe and contemporized it with creative craft cocktails, a mega wine list, on-trend culinary adventures, and a groovy after-hours scene.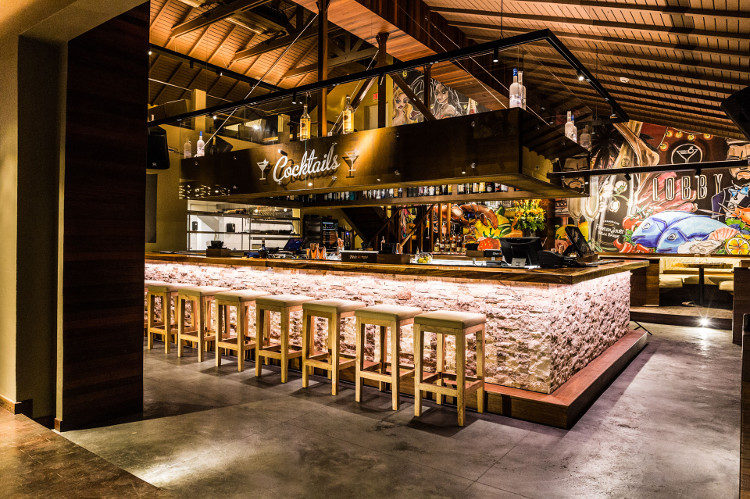 The Ambiance
I have dined here twice so far.  Both times I opted to dine inside, where a large U-shaped bar anchors the space and sets a lively scene, and the energy from the open kitchen emanates throughout.  Concrete floors, a stacked stone bar, and vaulted, wood-beamed ceilings lend a modern, urban-Caribbean edge that's balanced with posh seating in glamorous, oversized, vintage-style booths.
Diners who prefer an alfresco experience will enjoy dinner on the outdoor deck, soaking up the Palm Beach nightlife action.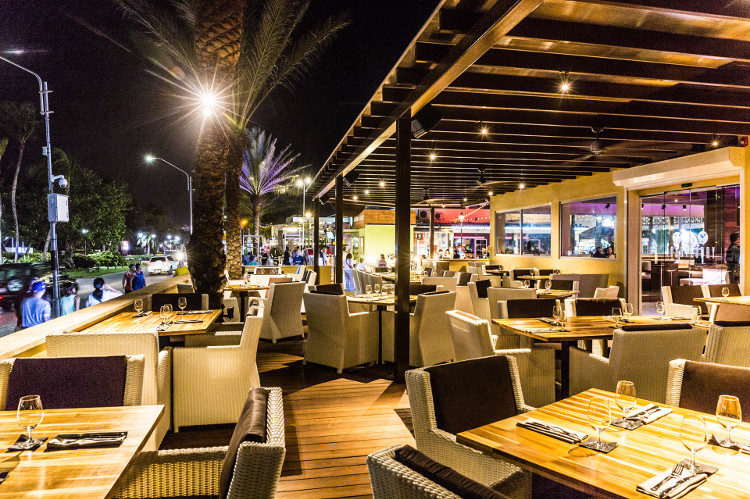 The Menu
At the helm of Lobby's kitchen is Executive Chef Rob Nolle.  The chef pairs his roots in classic French cooking and time spent in Michelin-rated kitchens in Europe with Caribbean, American, and Asian nuances for a truly international cuisine experience.
I sat with Chef Rob recently, enjoying a tasting of some of Lobby's signature dishes.  The chef shuns pretentious culinary productions for straightforward, "honest, great food," devoting serious effort to sourcing only the best quality products as the foundation for his dishes. He also stays true to the principle of letting the main ingredient shine, introducing complexity through technique versus an abundance of ingredients.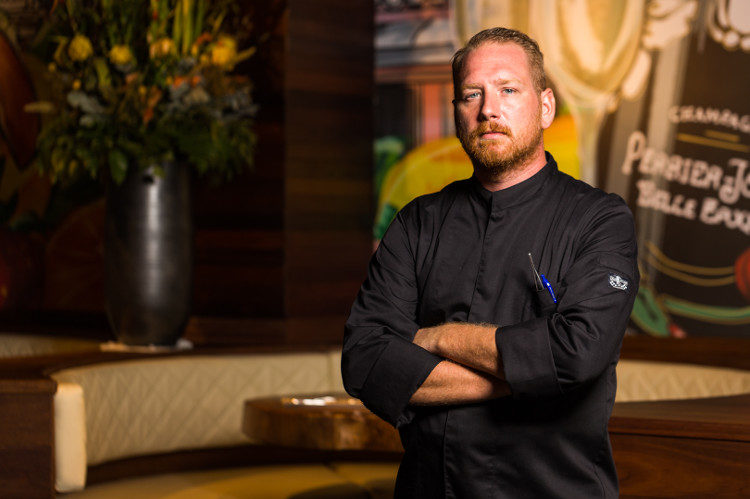 Although Lobby has a generous main course selection—premium USDA steaks, New Zealand rack of lamb, braised bone-in pork shank, lobster tail, whole Dover sole, and several other seafood dishes—it's the appetizers that are the scene stealers.  It's all a part of the on-trend social dining experience I mentioned earlier, created through a symphony of aesthetics, including shareable dishes.  People are connecting to the experience of dining out. Social media can attest to this, with Instagrammers and Facebookers sharing their dining experiences all throughout their newsfeeds. Lobby's appetizers—I counted 19—are proportioned and priced to invite diners to explore, one plate at a time, a menagerie of flavors for a legit culinary adventure. Those oversized, plush booths?  Simply perfect for gathering with friends and leisurely letting your evening unfold while exploring Lobby's cuisine, cocktails, and a diverse, global wine list.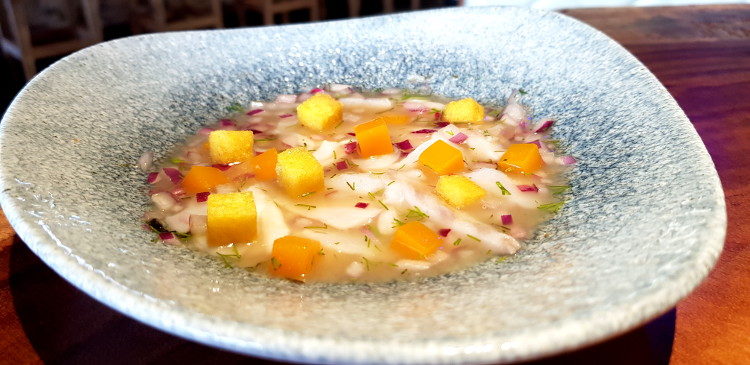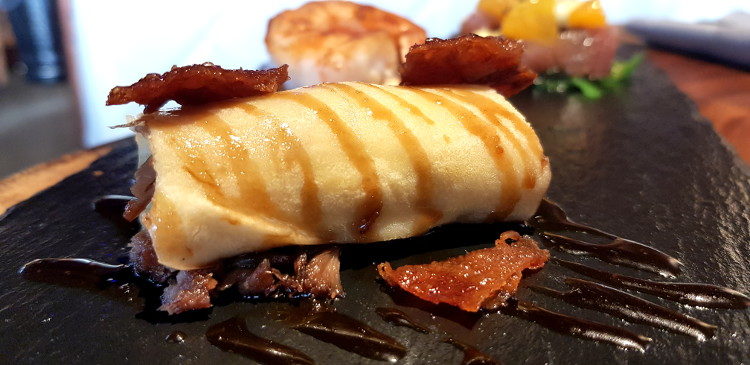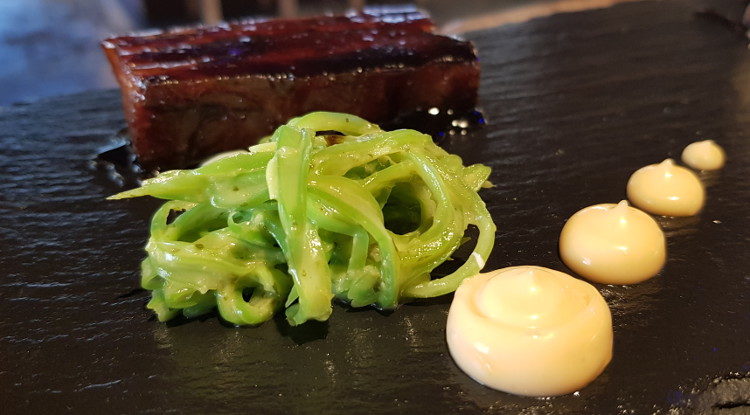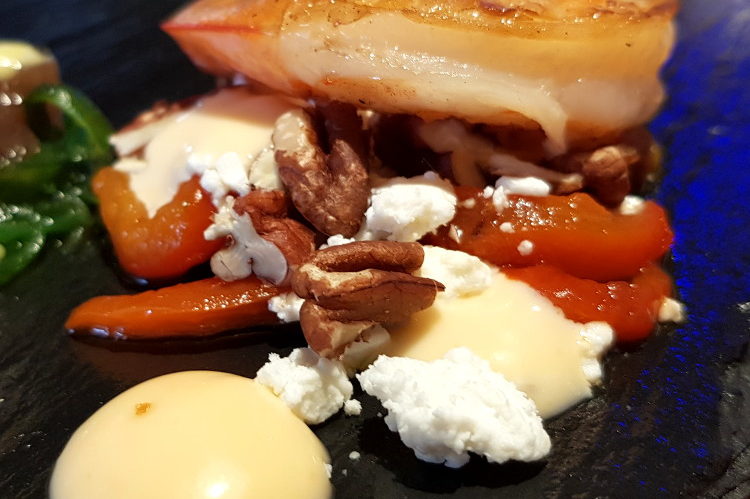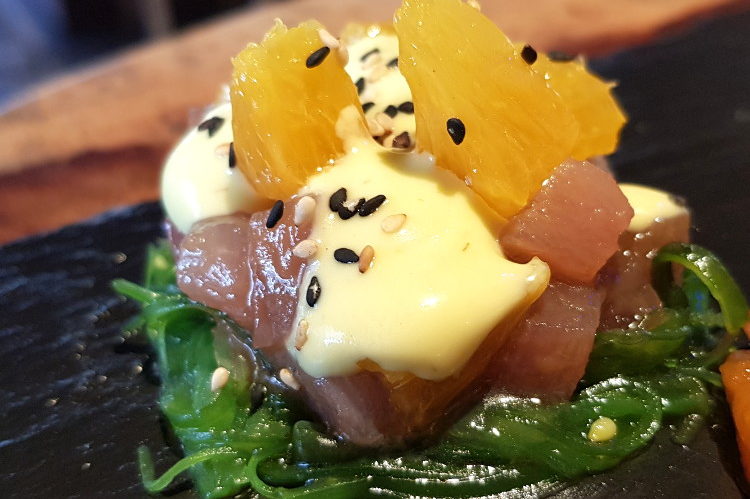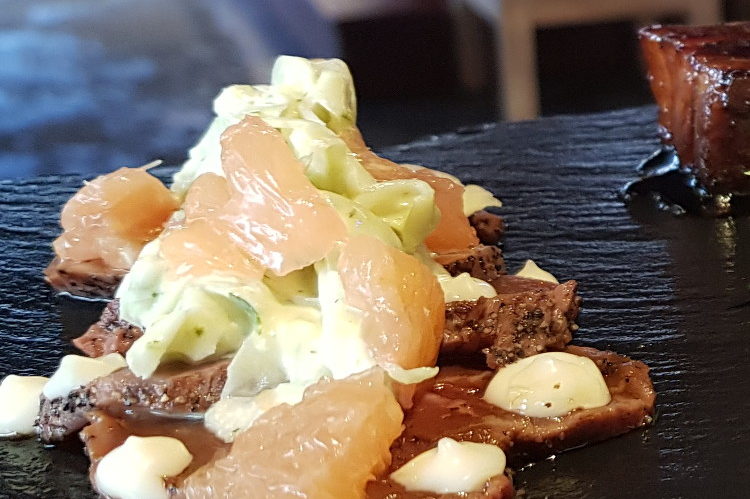 The After-Party
At about 10 pm, diners will notice a subtle transformation of the space.  A deejay starts spinning a well-thought-out mix of music (no acid house music here—just fun classic and modern tunes set to a beat to party and dance to), while the bar starts to amp up with more patrons.  Lobby is one of the only restaurants to offer late-night gourmet cuisine; a dozen or so of the appetizers made the cut for the Late Night Menu, available from 11 pm to 3 am.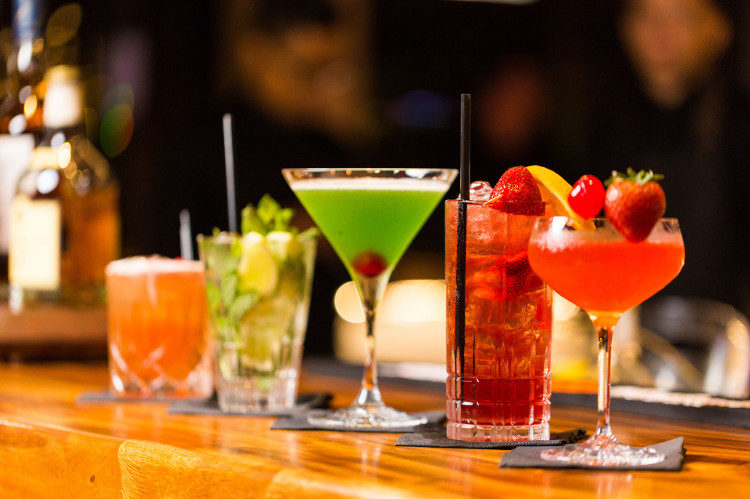 My Takeaway
For me, Lobby is distinctive—it's a place that has items that I crave and can only get there, presented in an ambiance with its own unique vibe.  I suffer often from plate envy, but not here—the shareable concept offers a panoramic food experience that speaks to today's preferred style of dining out.
For more information and to make reservations, visit the website at www.lobbyaruba.com, or call +297-280-5330.