Published on:
Have Fork, Will Explore: Tulip—A Bargain by the Beach in Aruba!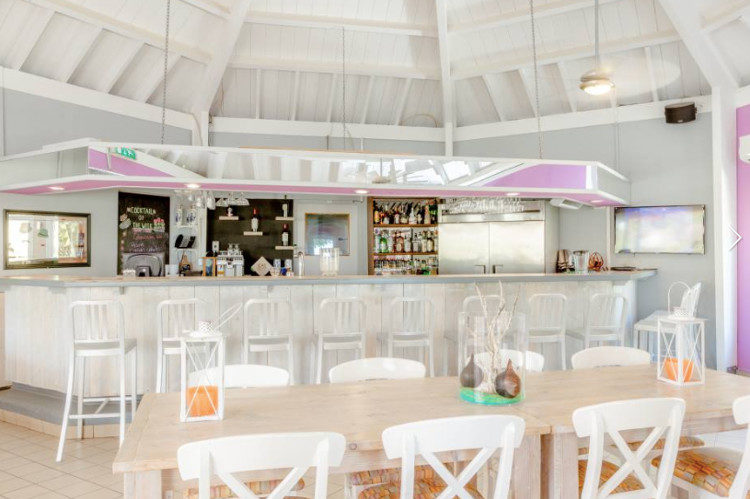 By Tina Causey-Bislick
Located just across the street from award-winning Eagle Beach, Tulip is one of those under-the-radar restaurants that even us locals sometimes forget is there.  Operated by Amsterdam Manor, the alfresco restaurant is part of the MVC Eagle Beach Resort.  The resort has an interesting backstory, as it was once a vacation spot reserved for Dutch Marines and their families, and now it's a super-charming boutique property with 19 freshly renovated guest rooms, a plunge pool, tropical gardens, and direct access to Eagle Beach just across the street.
Amsterdam Manor's culinary team oversees Tulip, led by well-known French chef Gerard Coste, who spent many years on the island overseeing kitchens at resorts like the former Westin, Hilton, and the family of Divi properties on Aruba.  Tulip's menu is a reflection of classic local and Caribbean cuisine, melded with a touch of international influences.
For lunch, munch on mango ceviche with local grouper; dig into a variety of salads, including my personal favorite, the apple and arugula salad; try the fresh, pan-fried grouper with a fresh tomato and cilantro salad (reasonably priced at $14.50); or enjoy the grouper in tacos.  Half-pound burgers, Cuban sandwiches, fresh mahi mahi burgers, and several other light bites, soups, and main courses are also featured.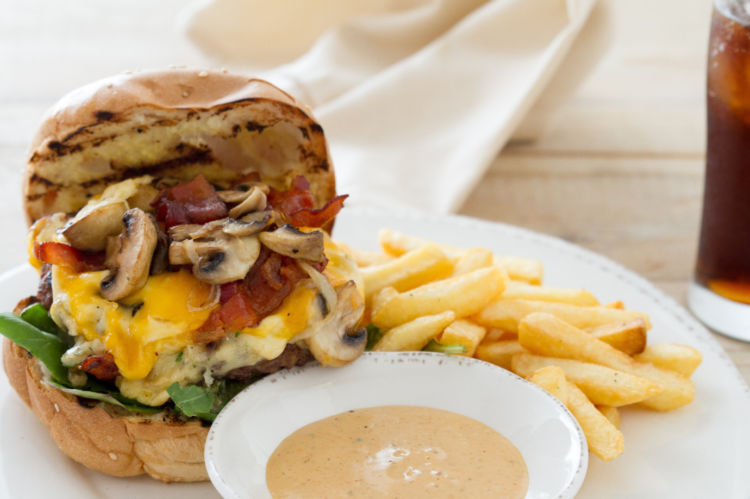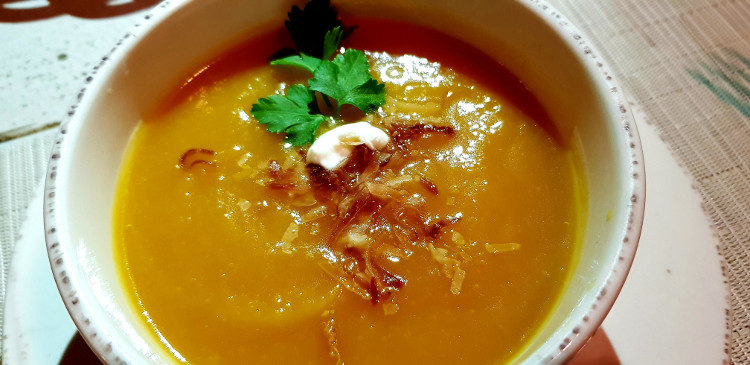 For dinner, the macadamia-crusted grouper with mango relish is a must, as well as the traditional keshi yena—a local casserole dish with pulled chicken, raisins, olives, and spices, all topped with a layer of melted Gouda cheese.  We also loved the vegetarian crepe, escargots, and the coconut pumpkin soup.  Again, you can expect really reasonable prices, with appetizers starting at $7 and main courses starting at $15.50.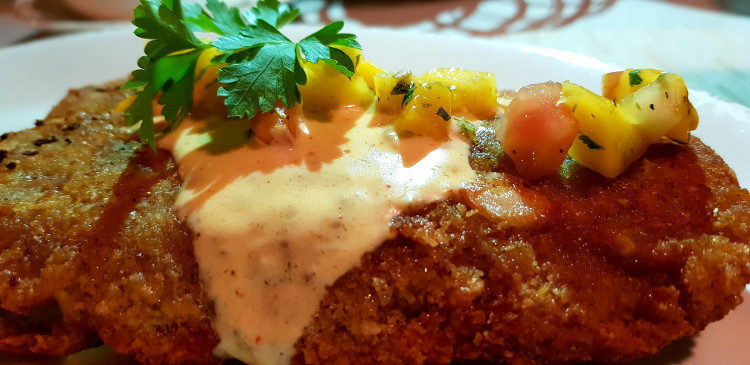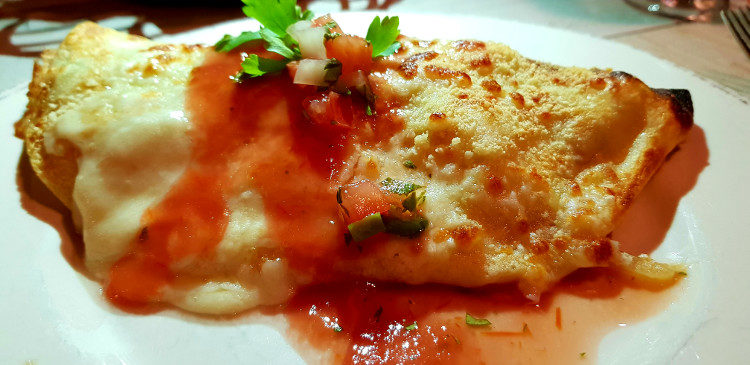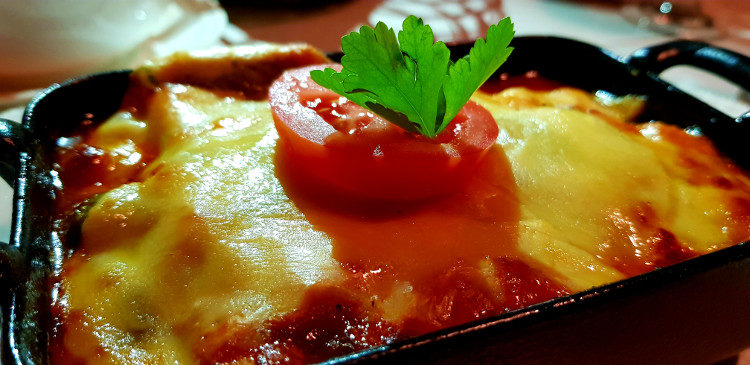 I have not tried breakfast here, but the prices are extremely easy on the wallet, with meals like eggs with bacon and breakfast potatoes priced at $6.50 and French toast for just $2.75.
Visit the website to see a full list of menus and to make reservations.