Published on:
Have Fork, Will Explore: Aruba Wine Tour
The Have Fork, Will Explore series is a collection of articles that profile interesting eats on the island. Grab a fork and join us!
Wine on Down the Road with the Kukoo Kunuku
If you have been to Aruba, you have more than likely spent a night or two raising heck and shaking your maracas on the island's original party on wheels—or at the least, you have seen the bright red bus with colorful artwork and graffiti ramble past. Ever since the first bus—a 1957 Chevy school bus—hit the road back in 1997, the Kukoo Kunuku has become a part of Aruba's lexicon of fun. The original Kukoo Kunuku tour, still popular today, is the Dinner & Nightlife Tour, followed by the Pub Crawl, added a few years ago. Both tours are known for their rowdy but fun-spirited bar-hopping adventures (locally we call bar-hopping "going on a paranda"), and just as Aruba enjoys a high number of return visitors, so does the Kukoo Kunuku, with five buses now running routes around the island.
Kukoo Kunuku owners Marcus and Cindy wanted to give their guests another reason to jump on the bus, recently adding the Wine on Down the Road tour created and coordinated by Maki Wiggins, a seasoned local enthusiast of Aruba's wine and culinary scene.  Not only is the tour a great excuse for repeaters to come back for more fun, but it's also an ideal option for those wanting something a bit more relaxed and laid back, as well as foodies who want to experience tastes of several of Aruba's best restaurants with wine pairings chosen by the onboard sommelier.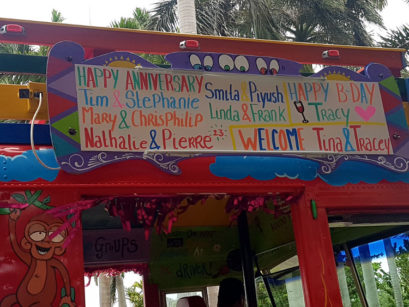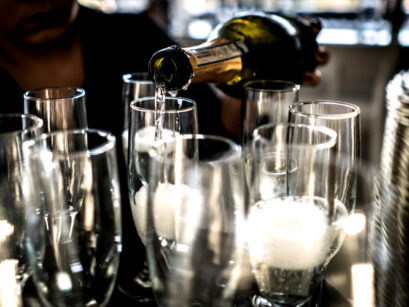 My Wine on Down the Road experience:
I live on the island, so my partner-in-crime for the evening, my good friend and fellow expat Tracey, and I went to the Marriott Surf Club for our pick-up, where we were joined by a few others. After we were greeted by host Maki Wiggins, Pepia Est. sommelier Wouter Koeneman, and our designated driver, Jaime (aka Smooth), it was time to get the party started.
After a few quick stops to pick up more of our wine-and-dine companions for the evening, we made our first culinary stop at Bistro de Suikertuin, housed in a historic manor on Wilhelminastraat in the heart of downtown Oranjestad. Our group was ushered to the back patio and garden area for our food and wine pairing.
On the Menu:
• Salmon carpaccio and a shooter of de Suikertuin's famed tomato soup were paired with Villa Sandi Prosecco.
• Beer-battered fish with Brancott Estate Sauvignon Blanc
• Keshi yena (a local traditional dish with melted Gouda and a seasoned chicken mixture) matched with H3 Chardonnay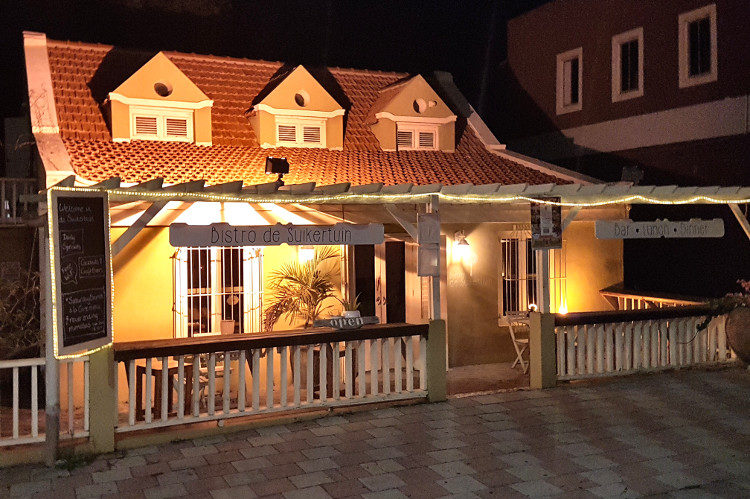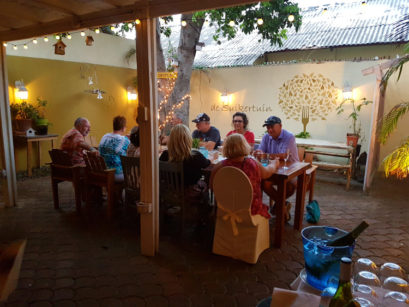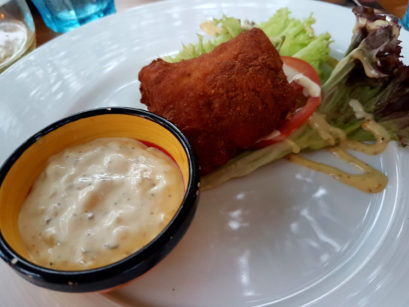 With our palates open and ready for more stimulation, off we went to Screaming Eagle, located adjacent to Eagle Beach. This chic, chef-owned South Beach-esque restaurant features gorgeously presented international cuisine.
On the Menu:
Chef Erwin's Asian glazed pork belly paired with Pillitteri Gewürztraminer Riesling
(I am not a fan of Rieslings, but this one was not too sweet and harmonized quite well with the savory pork belly.)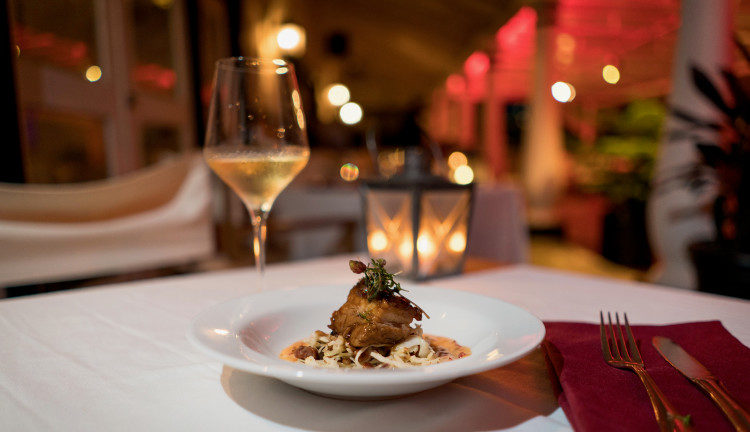 We were on a roll now! Heading back to the Palm Beach area, we reached our third stop—Hostaria da Vittorio's al fresco patio. Chef Vittorio is renowned for his scratch pastas and authentic sauces.
On the Menu:
Homemade focaccia and truffle ravioli paired with Caposaldo Chianti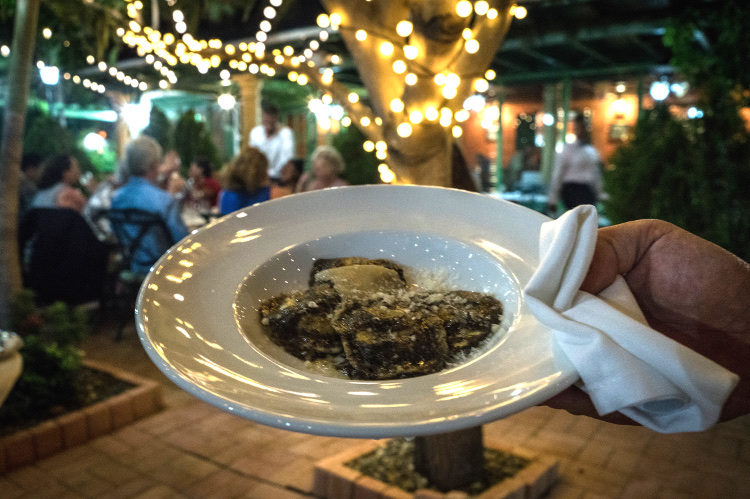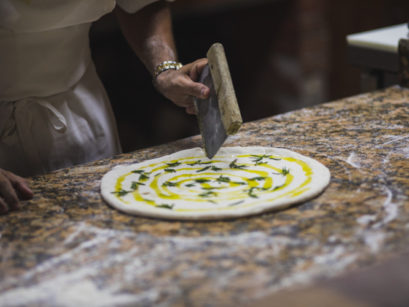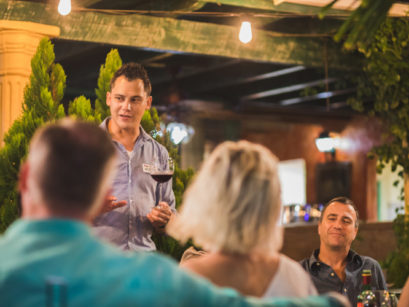 Our fourth and final stop brought us to Papiamento Restaurant. Owned and operated by the Ellis family for more than 30 years, Papiamento is located in a historic 130-year-old manor and serves upscale local and international cuisine. We enjoyed our final pairings in the manor's lush garden setting under twinkling tree lights.
On the Menu:
• Europeans like to end their meal with a nibble of cheese, and we enjoyed a delightful cheeseboard paired with Zollo Primitivo.
• Our sweet ending to the night was crème brûlée partnered with Château Tuyttens Sauterness.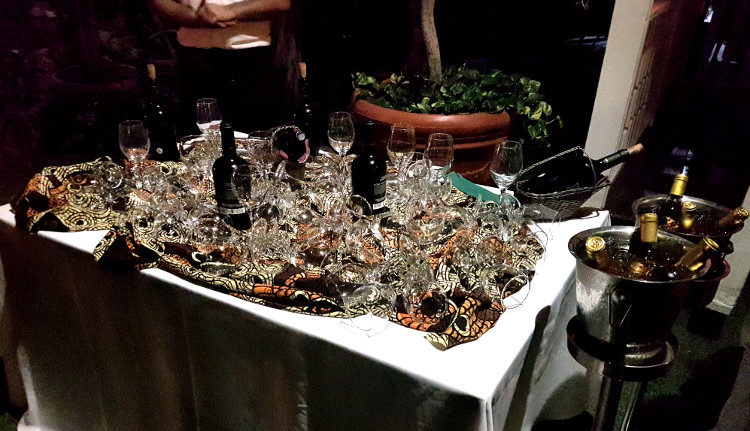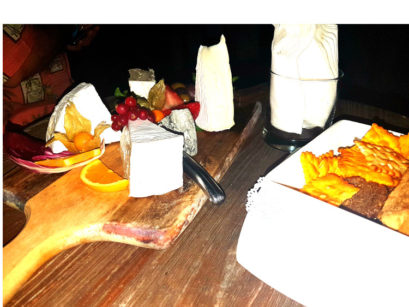 Climbing back on the bus, we made our final route through the hotel areas, with everyone dropped at their hotel doorstep safe, sound, and decadently satiated! The Kukoo Kunuku optimizes several of Aruba's best restaurants, so restaurants, food, and wine can vary from evening to evening.  All wines featured on the tour are available on the island from Pepia Est.  Book your tour with Kukoo Kunuku here!