Published on:
How To Plan A Memorable Group Holiday
Traveling with a group is a fun idea until the reality of planning dawns on you. And the bigger the group is, the more challenging it will be to organize the trip. Although you have the option to get a group package from a travel agency or have an agent arrange the itinerary for you, being hands-on with the planning process has many advantages. It will give you more flexibility and will also help you master travel planning, which will always come in handy in your future trips.
If you're planning a group holiday and you have little to no experience, these steps will help you navigate the planning process like a pro:
1. Define Group Interests And Pick The Destination
The first step in planning a group holiday is identifying common interests among your companions. Do they prefer adventure activities, cultural experiences, or relaxation? If you're traveling with children, the kid-friendly activities you include should be ones that adults can enjoy too.
Use these common interests as your criteria to narrow down your destination. If you're choosing a foreign location, consider its local culture, the typical cost of commodities, and the number of popular attractions. The season and weather will be important factors too, not just in determining the type of clothes you need to bring but also the type of outdoor activities you can do. For example, if  Merrijig is on your list for skiing, time your dates for the ideal weather and look for a Merrijig accommodation for a group well in advance, especially if you're going in peak season.
If the trip is overseas, don't forget to check the visa requirements and regulations of the country before making any trip arrangements. You must complete all required documents as early as possible to avoid complications and delays.
2. Set A Budget Everyone Can Stick To
Next, discuss with the group how to set a realistic budget. To avoid uneven spending, research the average cost of transportation, accommodation, meals, and activities in your chosen destination. This will give you a rough estimate of the trip's cost.
Decide how bills will be split too. To avoid running short and to ensure everyone is on the same range, discuss and agree on a spending limit or build a shared money pot you can use for group activities.
3. Pick The Attractions And Finalize The Itinerary
Now it's time to choose attractions that will match your group's budget and interests. Research locations that cater to the group's common interests and check that they're within the group's price range. Your itinerary could include popular tourist attractions, such as museums, theme parks, and renowned local food spots. It's also a good idea to include outdoor activities like kayaking or boating, or simply visit parks and gardens.
When planning, keep in mind that realistic timing is key to making an itinerary work. Don't try to fit in too many activities in one day, or you may end up rushing throughout the day and be too tired and stressed by the end of it. Allot more time than you expect for wait times on transportation, delays from heavy traffic on rush hours, etc., and perhaps include backup plans in case a part of the itinerary doesn't work out.
4. Assign Roles And Delegate Tasks
One advantage to traveling with a group is you don't have to do all the work. Split up the tasks once your destination is set to make sure each one is involved. But before that, there should be a detail-oriented group leader who can manage the planning and delegate the tasks to the right members.
The main tasks that can be assigned are flight and hotel bookings, checking in-land transportation routes and options, buying tickets, finding dining spots, and organizing the daily schedules. These will all require research and should be discussed with the rest of the group for approval before making any purchase. Dividing the tasks will also make each one feel that they have a contribution and that no single person is burdened with all the work unnecessarily.
5. Leave Room For Relaxation
Finally, don't forget to leave some free time for relaxation and for everyone to do activities they may want to do on their own or visit places that no one else in the group is interested in. A spa day or a yoga class halfway through the trip is also a good idea to recharge, especially if it's a long holiday. Although it's a group trip, it's important to respect everyone's boundaries and differences; and refrain from pressuring anyone into participating in activities they're not comfortable with.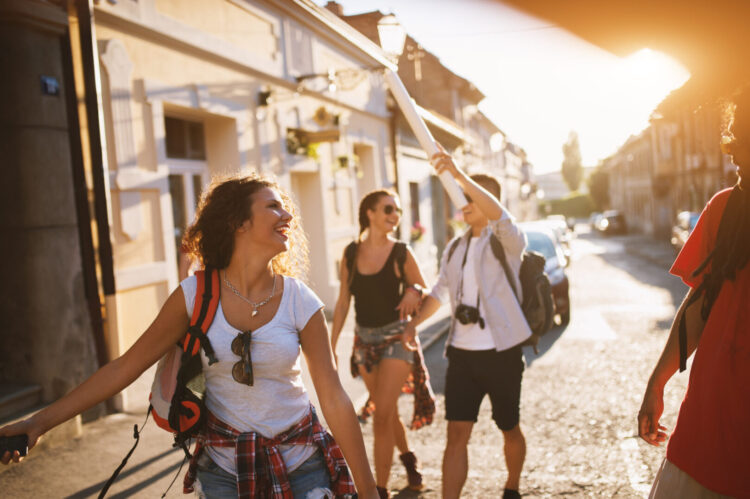 Takeaway 
Planning a memorable group holiday requires careful consideration not only of the activities but also of each member. With these tips, you can ensure that your trip covers everyone's needs and preferences, making it a fun and treasure-worthy experience for the entire group. Now you can start planning to create new, incredible memories for your next holiday. Bon voyage!