Published on:
Immersive Dining at Sunset Grille's Latest Wine Pairing Dinner
By Tina Causey-Bislick
This past Saturday, November 28, the Hilton's signature steakhouse restaurant, Sunset Grille, teamed up with local spirits distributor Divino for another splendid wine-pairing event.  Joining the mix this time was Liz Wunderlich with the U.S. Meat Export Federation, who worked with wine professional Kiume Tjon-A-Tsien and Executive Chef Matt Boland to create a dinner with not only an informative wine-pairing component, but also an educational component on the science of meat marbling.
Experiential dining is on the rise, particularly those with a learning component.  The "Wine and Prime" event immersed diners in the science of beef, led by Wunderlich, a meat scientist.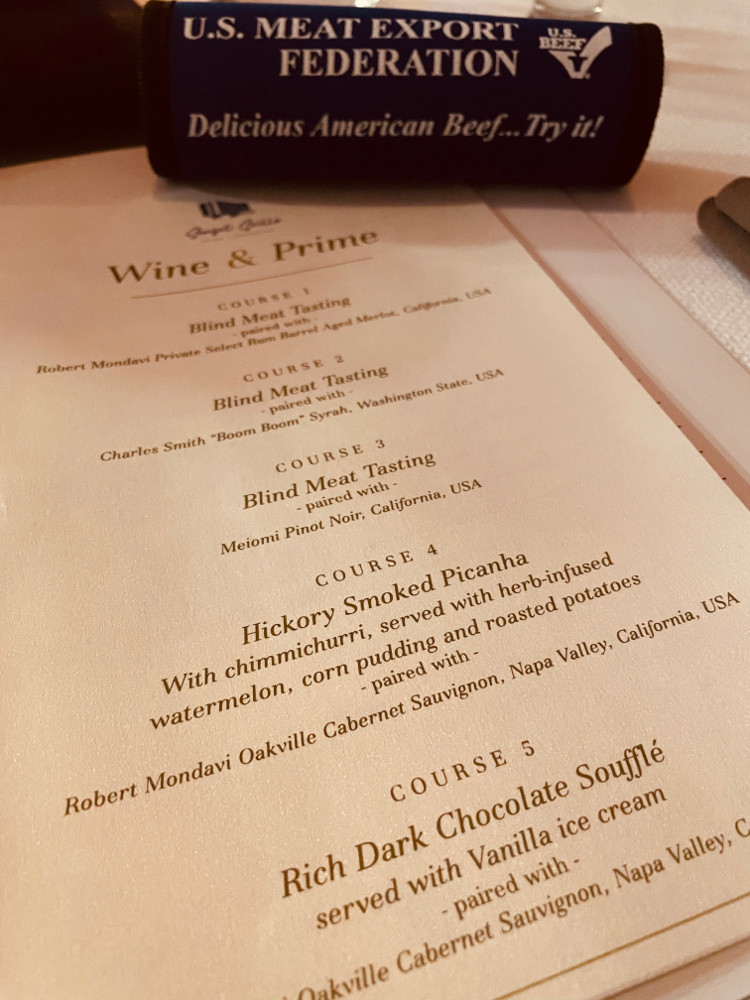 The first three courses were blind meat tastings, allowing diners to explore the three sensory qualities that define a good piece of beef: juiciness, flavor, and tenderness, and taking those qualities into account to determine which of two different beef servings on our plates were "prime" cuts and which were in the lesser "select" category, as well as which were grain-fed and which were grass-fed cattle.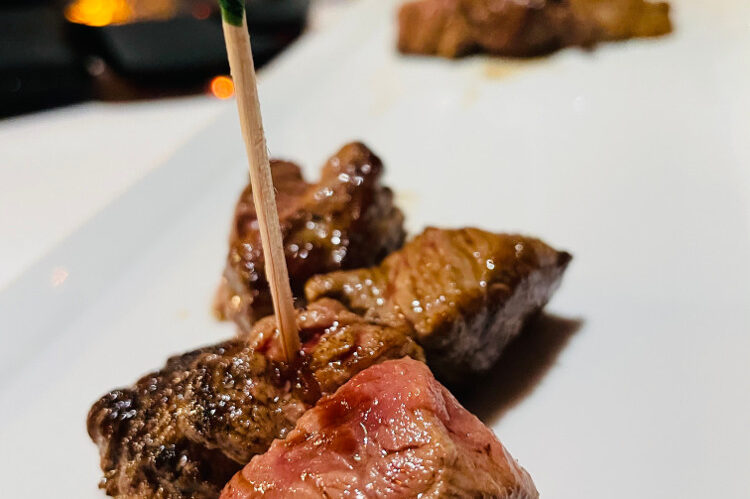 Meanwhile, Kiume kept glasses filled along the way with wines his team selected for each course, including Robert Mondavi Private Select Rum Barrel Aged Merlot, Boob Boom Syrah from Charles Smith, Meiomi Pinot Noir, and Robert Mondavi Oakville Cabernet Sauvignon.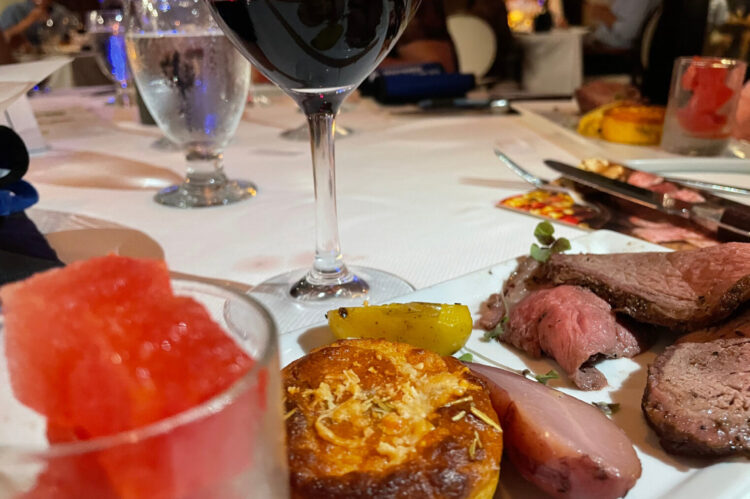 The fourth course was a hickory-smoked picanha with chimichurri, served with herb-infused watermelon, corn pudding, and roasted potatoes.  The sweet ending was Sunset Grille's famously rich dark chocolate soufflé.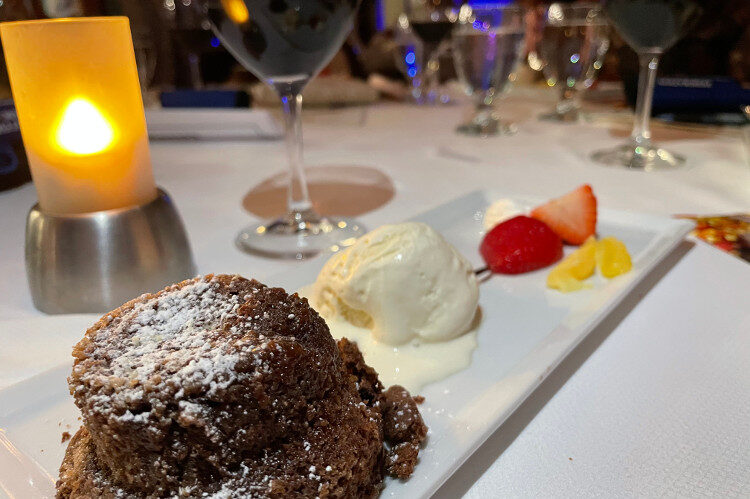 Stay tuned for the next wine-pairing extravaganza from the Divino and Sunset Grille teams!