Published on:
In the Lap of Luxury on the Monforte
(You Had Me at Mimosas!)
Text by Tina Causey-Bislick
One of the "must-dos" on the island is sailing our breathtaking coastline.  Even us locals love an afternoon cruising with family and friends—it just never gets old and it reminds us of why we love island life and living on Aruba.  If you think Aruba's waters and all the vivid shades of blue are stunning from shore, then you will be blown away by the clarity at sea.
Aruba has several sailing charters to choose from, many of which offer the classic "party boat" atmosphere with lots of booze and good-hearted shenanigans.  I think I have been on just about every catamaran and sailing excursion on the island, and each offers its own brand of fun-in-the-sun.  However, about two years ago, a new sailing vessel entered our waters, offering a more relaxed, upscale version of sailing. The Monforte III is a 115-foot schooner, handcrafted from Brazilian walnut by Brazilian ship builders—and wow, is she a beauty!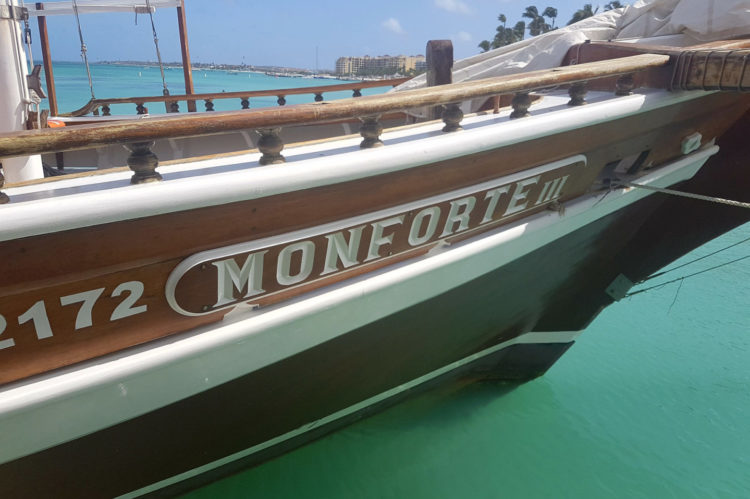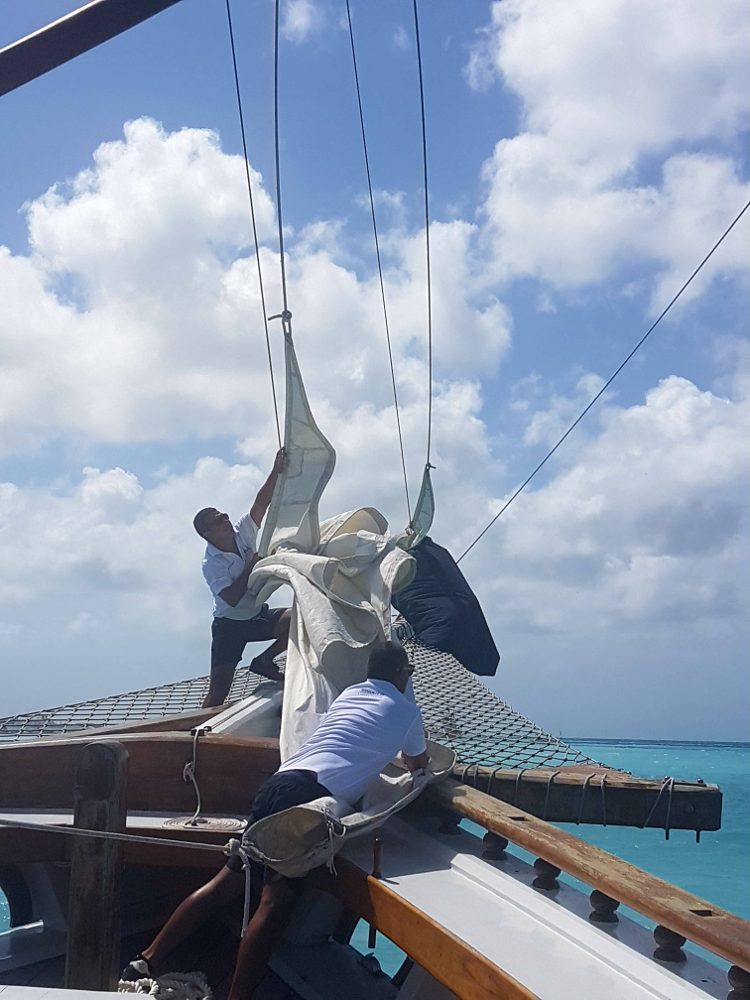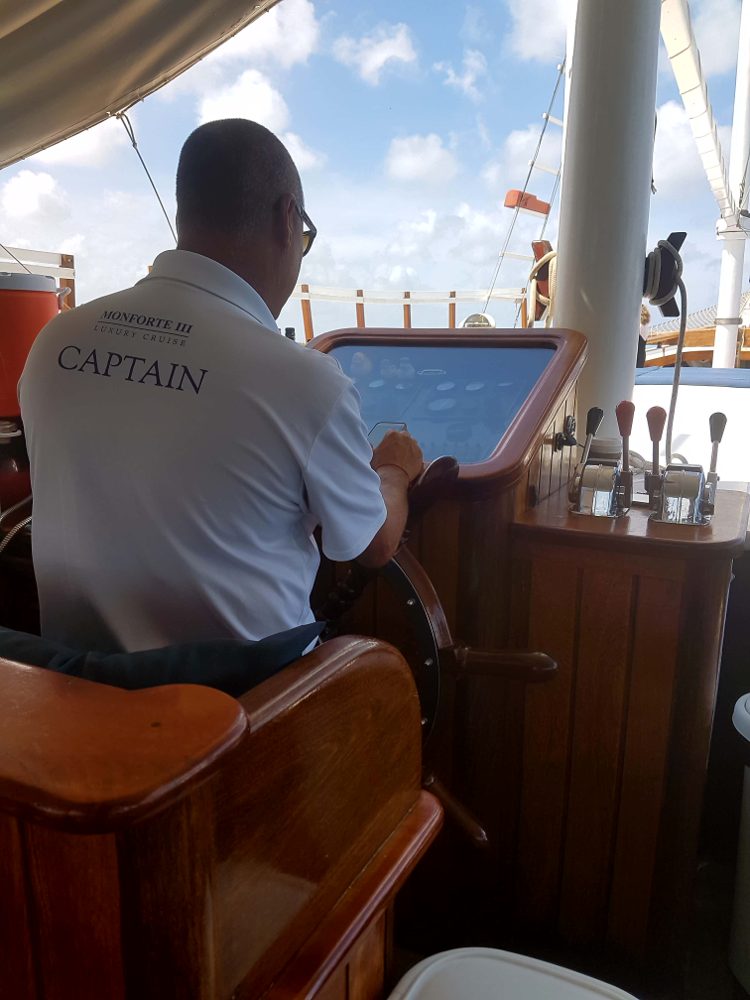 My husband and I spent a morning and afternoon on the five-hour Luxury Lagoon Cruise (10 am to 3 pm).  Setting sail from the Pelican Pier, our voyage included about 20 guests, and the crew informed me that they always keep it under 40 passengers, so there is LOTS of elbow room.  Greeted with fresh mimosas, I knew this was going to be a spectacular Saturday!  Trays of pastries and muffins were also waiting for us when we boarded.
While most of the charter catamarans and sailboats cruise along the northwest coast (Arashi, Malmok, Palm Beach, Eagle Beach), the Monforte is one of the few that take guests to the southern coast, sailing to the Spanish Lagoon.  After the ship dropped anchor here, in addition to snorkeling the crystal-clear waters, we could also jump in one of the ship's kayaks and paddle around the lagoon—something unique to the Monforte cruise.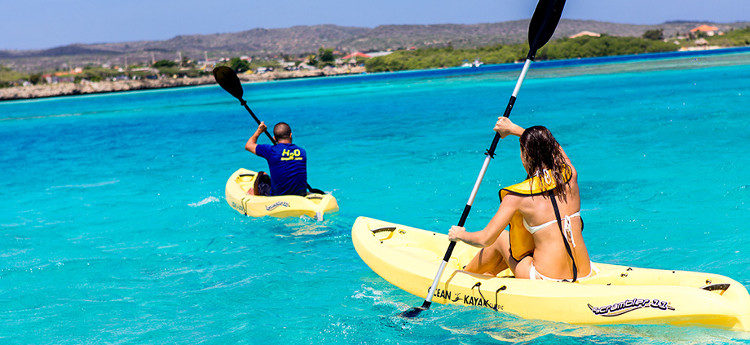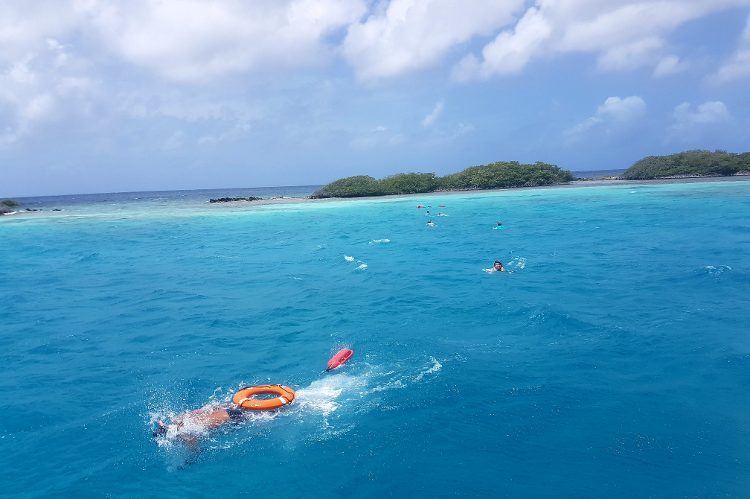 While we were all playing in the water and cheering each other on during a rope-swing session, the onboard chef was preparing a hearty lunch that included fresh fish, grilled beef and chicken kebabs, salads, and traditional local side dishes like pan bati, funchi, and yucca.  Our bartender kept our glasses full during the entire cruise, making craft cocktails with the ship's premium-only bar.
Perhaps my favorite memory of that day is lounging in the hammock-like net on the Monforte's bow, refreshed from my swim, nourished from a tasty lunch, mellow on watermelon mojitos, and gliding along our magnificent coastline back to Palm Beach.  It was truly one of those ahhhhh moments where you know you are really, truly blessed to be right where you are.  The Monforte was the perfect antidote to the stresses of the real world—I guess you could say the Monforte put the wind back in my sails!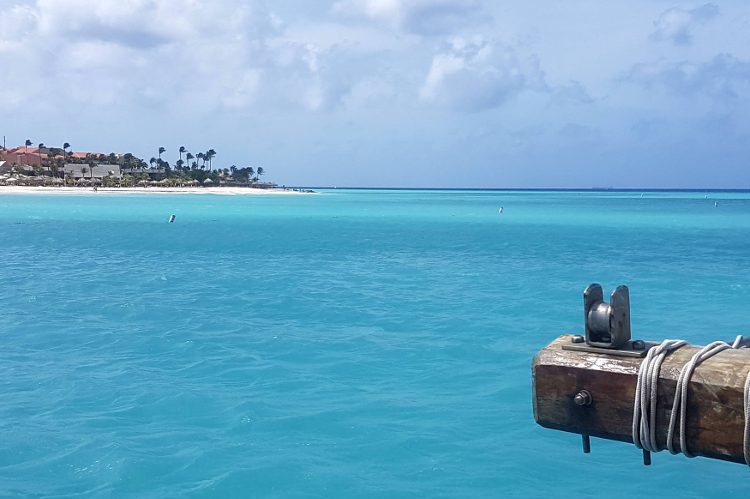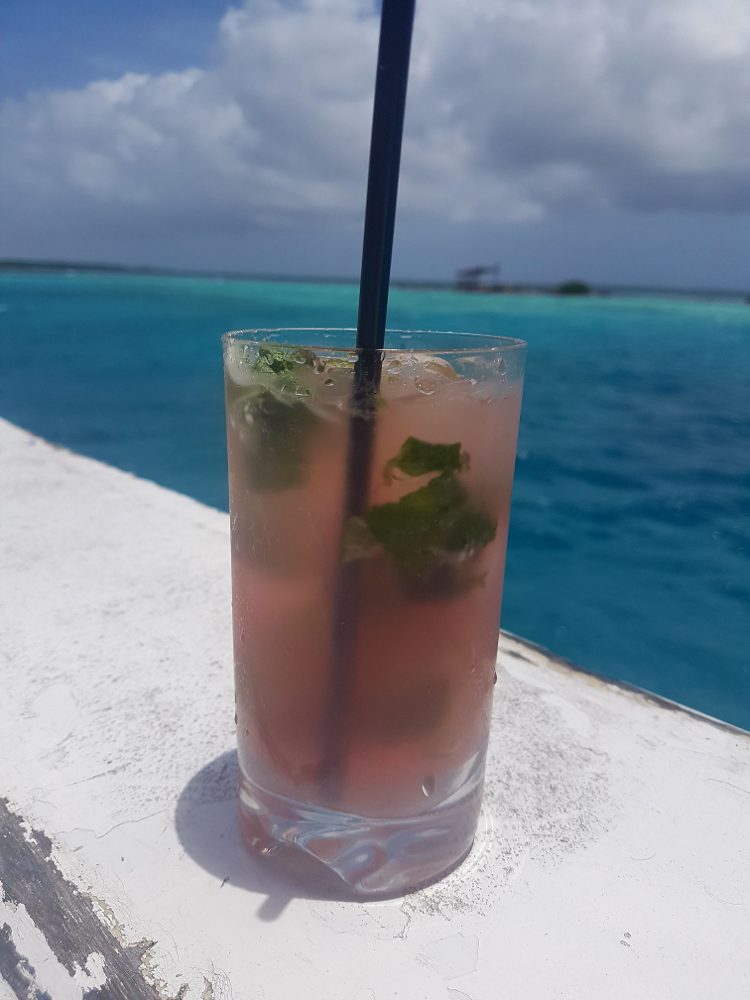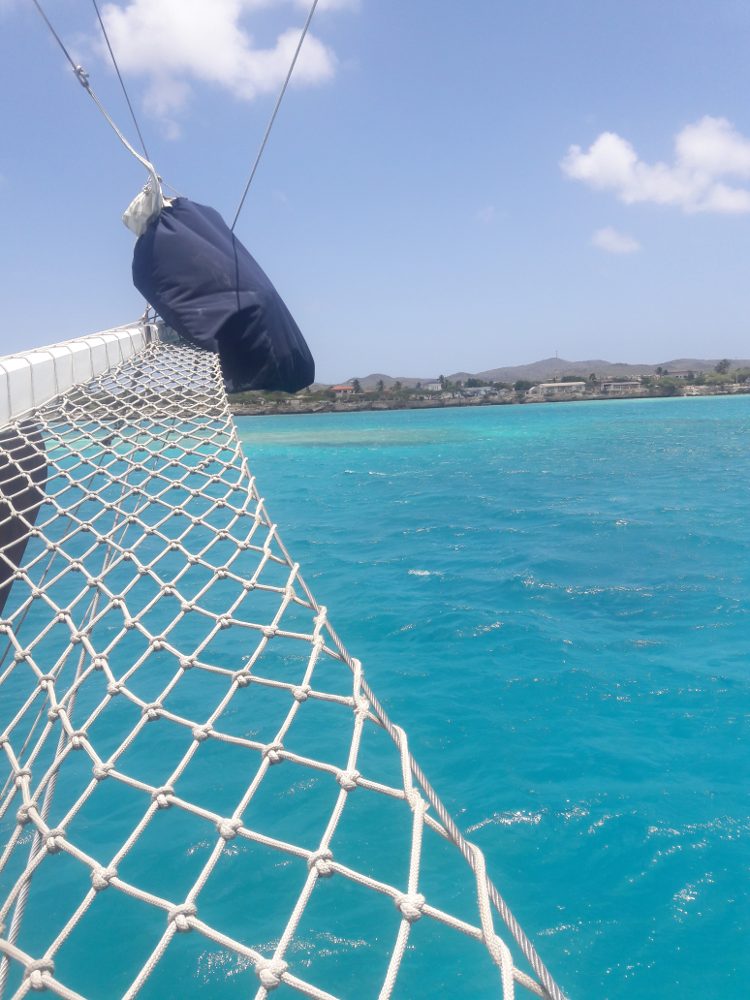 To book your relaxing voyage on the Monforte, visit the website.