Published on:
It's Taco Time!
Lola Taqueria Debuts in Palm Beach
Text by Tina Causey-Bislick
Move over, gourmet burgers—tacos are now tops when it comes to the upscale street-food trend, utilizing high-quality, fresh ingredients, along with scratch tortillas and authentic salsas. Aruba's most notable entry to the luxe taco scene is Lola Taqueria. Lola's hip streetside digs in the heart of Palm Beach add some legit street cred to the trendy taco joint, which offers patrons a front-row seat to the action along the strip and in the open-view kitchen.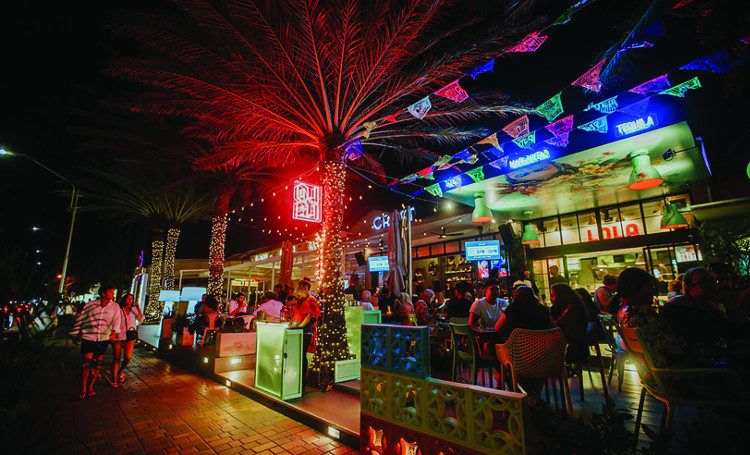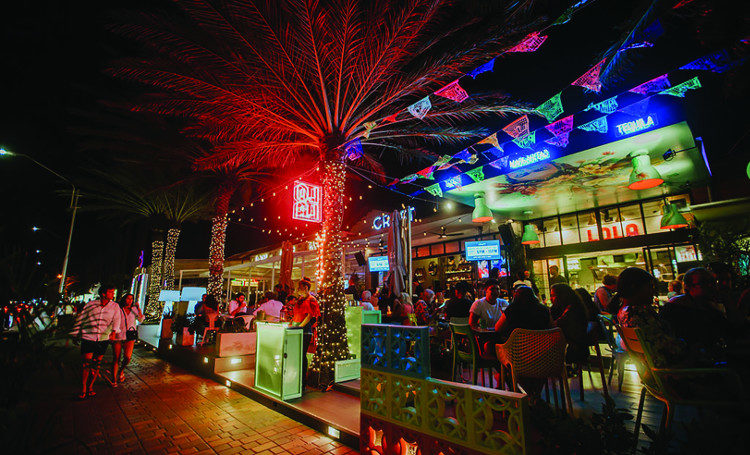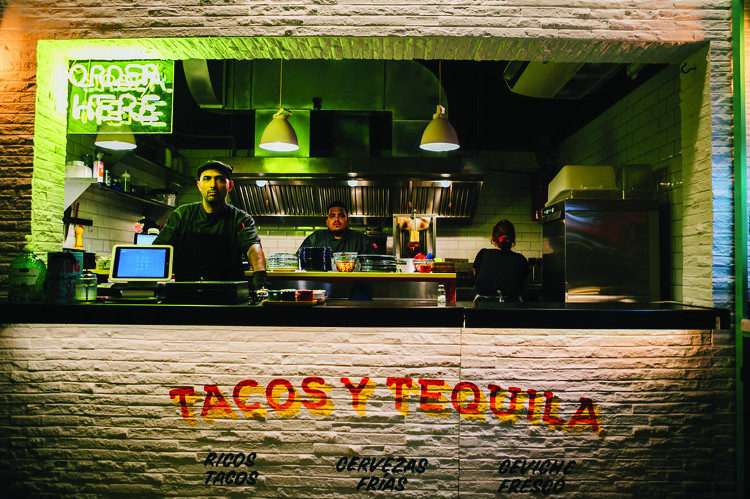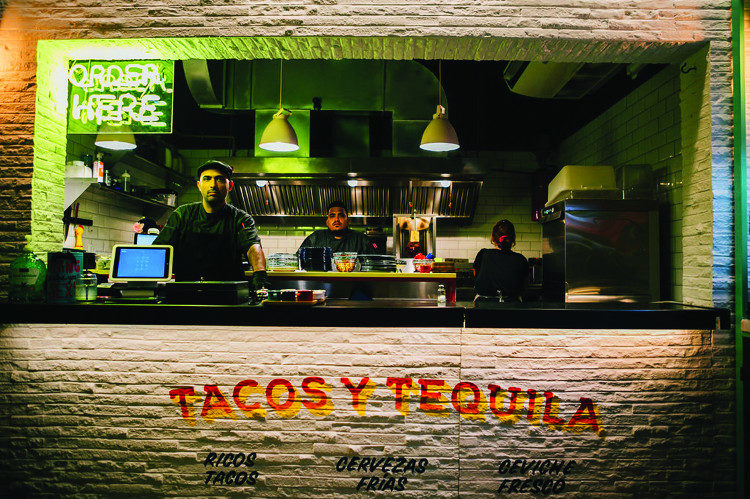 True taco supremacy starts with the tortilla, and Lola—which opts for the corn tortilla for most of the tacos—makes them fresh daily in-house. We sank our teeth into the carne asada taco and loved that Lola uses the traditional skirt steak in these; they are topped with fresh avocado sauce, white onion, and a sprinkle of cilantro. Given Lola's location just off of Palm Beach, we had to try the fish tacos composed of Caribbean sea bass, prepared in a batter made with the local Chill beer and garnished with shredded red cabbage and pica di papaya mayo. Lola also has several out-of-the-box tacos featuring non-traditional ingredients, and the roasted Brussels sprouts tacos were irresistible with just the right amount of sweet-meets-tanginess from the tamari soy glaze and fresh orange.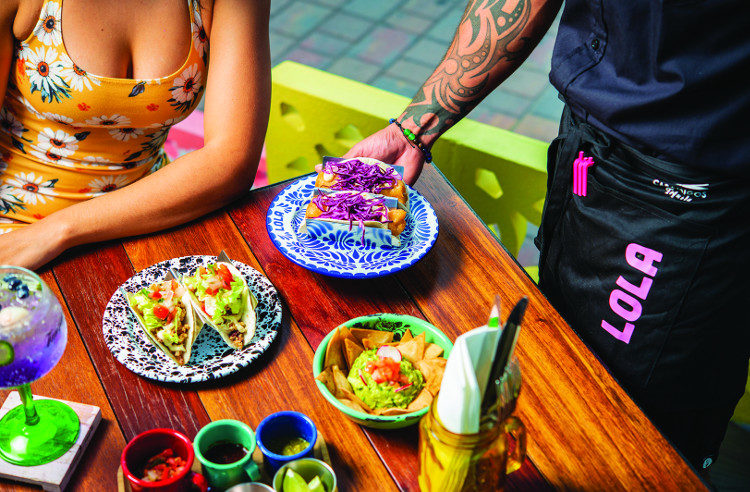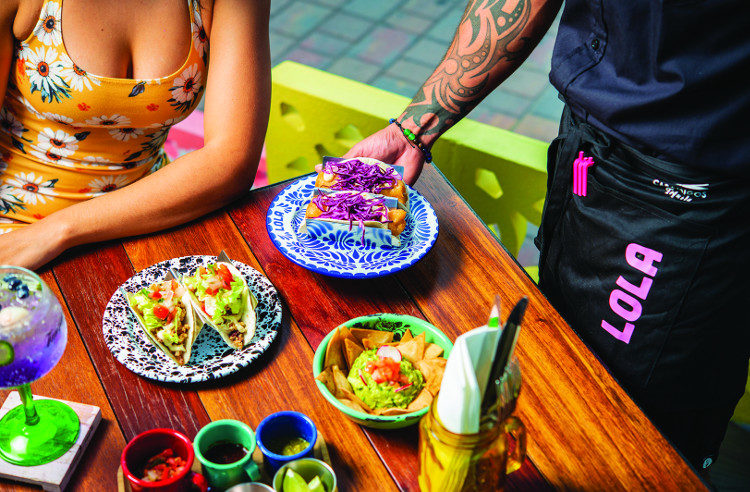 In total, Lola has nine gourmet tacos to savor (with more on the horizon), ranging from $6 to $9 (two per order). The tacos are served with a variety of house-made salsas, including pica de gallo, salsa verde, chile morita, and pica di papaya. There are also several appetizers, including another street fav—grilled corn on a stick with chipotle mayo and a dusting of cotija cheese.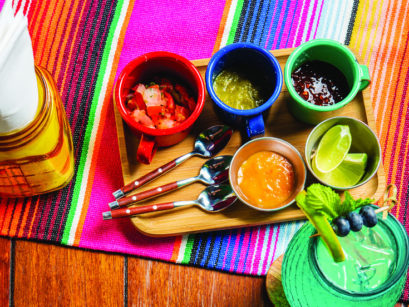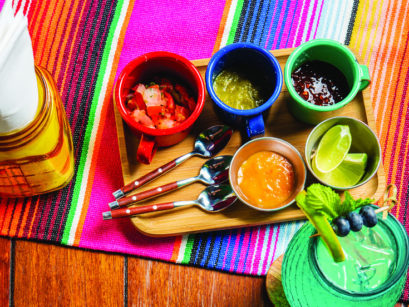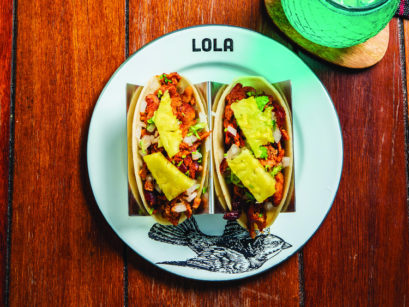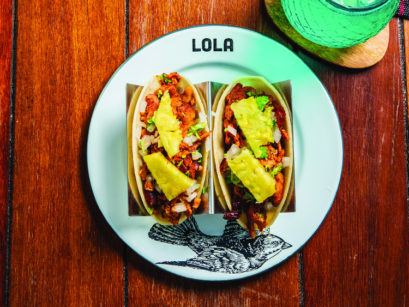 Wash it all down with local and craft beer, fresh margaritas (the jalapeño-infused one rocks!), and signature cocktails from the next-door neighbor and sister restaurant, CRAFT.
Lola, located at J.E. Irausquin Blvd 348-A (across from Hilton), is open seven days a week from 5 pm to 1 am. Visit the website at www.lolataqueria.com or call +297-280-2888 for more information.