Published on:
Jamilly & Daniel: Renaissance Island Elegance
Story by Tina Causey-Bislick
"Aruba has a special place in our hearts—it was our first international trip together, and we fell in love with the island, the people, and the culture," shared bride Jamilly Mia Sullivan. She and her groom, Daniel Ross Sullivan, met at a party in their hometown of Boston, and it was love at first sight! The couple dated for five years, and when they decided to tie the knot, Aruba was the perfect locale for their destination wedding.
The couple identified the private Renaissance Island, located just a ten-minute boat ride from Aruba's mainland, as the site for both the ceremony and reception.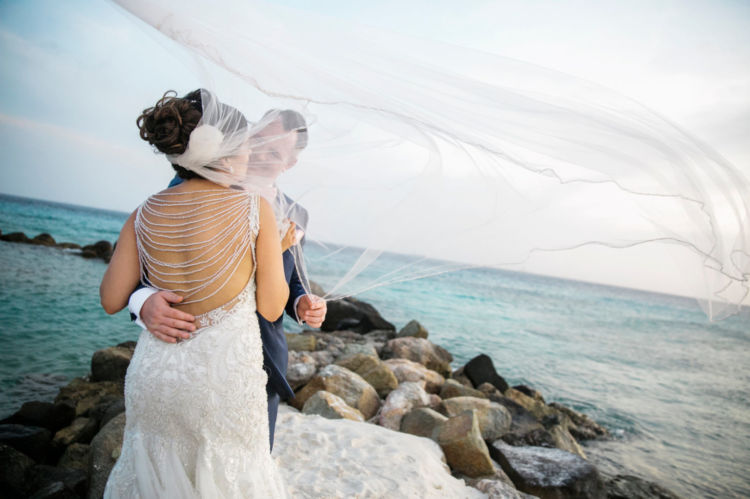 The Attire
The couple wanted to dress to impress in elegant beach wedding attire but also wanted to dress for the elements of sun, sand, and water. The bride wore Allure Couture C388 with a decadent back that was perfect for a wedding on the beach. The bridesmaids wore Bill Levkoff chiffon, full-length dresses, and rhinestone sandals. The groom donned a lightweight navy X-fit suit from Calvin Klein with a tie and boat shoes. "The attire was definitely beach formal with a romantic and relaxing nuance," explained Jamilly.
The crafty bride handmade her brooch bouquet, the bridesmaids' bouquets and hairpieces, and the boutonnieres for her groom and his groomsmen.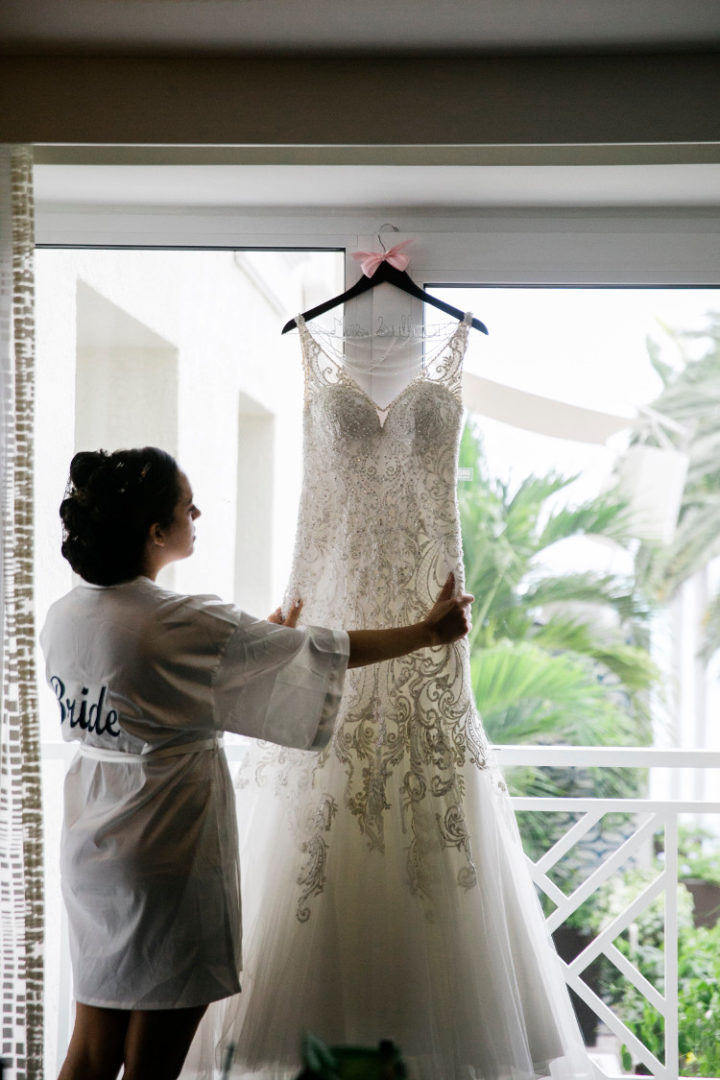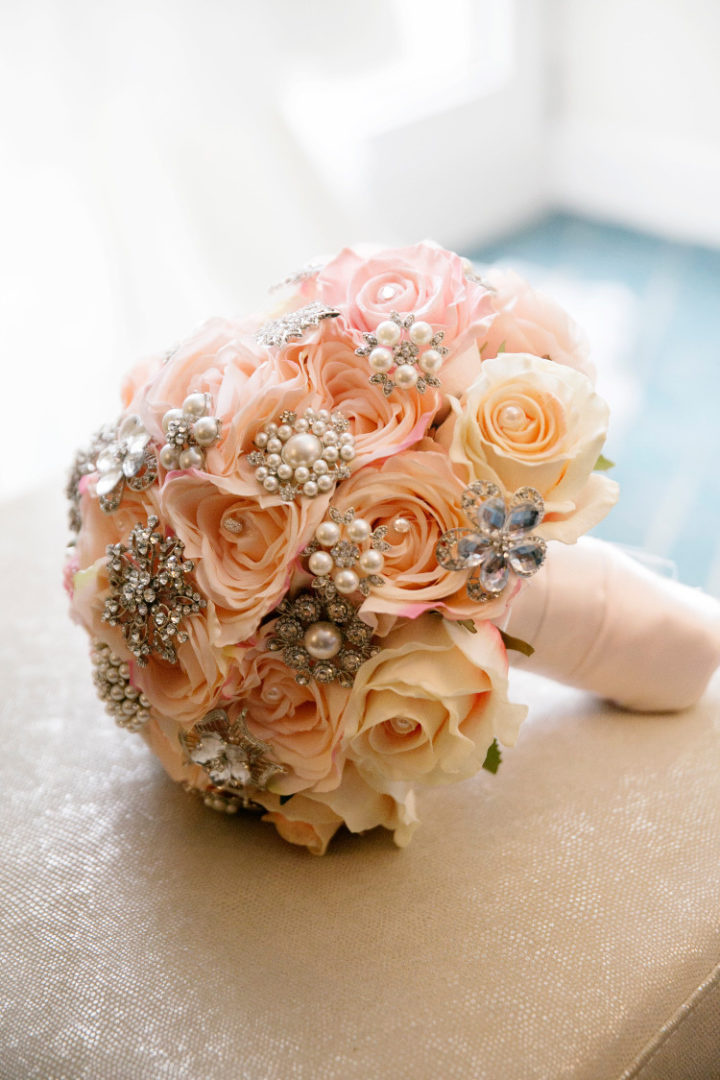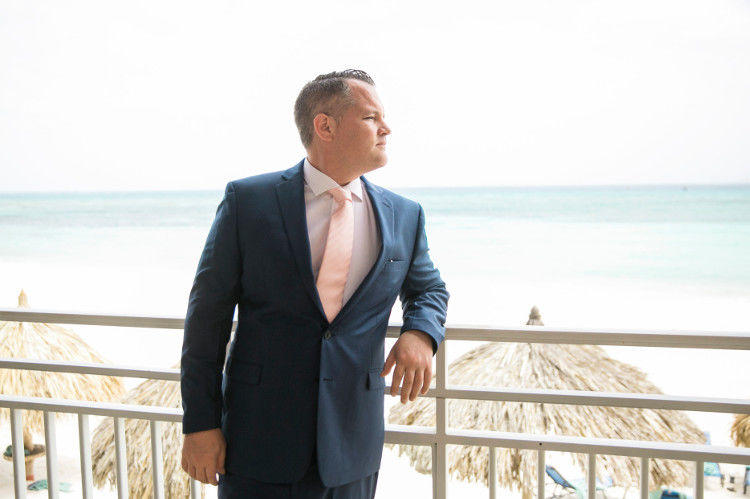 The Ceremony
Under the curious and watchful eyes of Renaissance Island's world-famous flamingos, a majestic white pergola accented with sheer soft-pink fabric and clusters of bright pink and blush roses and white hydrangeas made the perfect arch for the nuptials.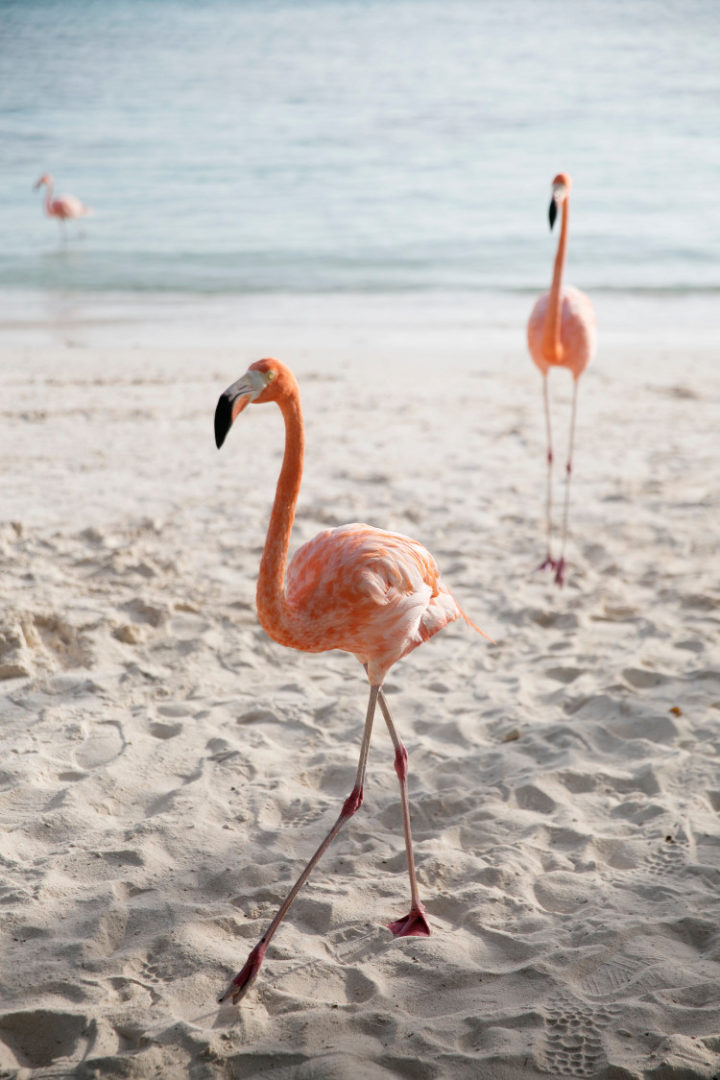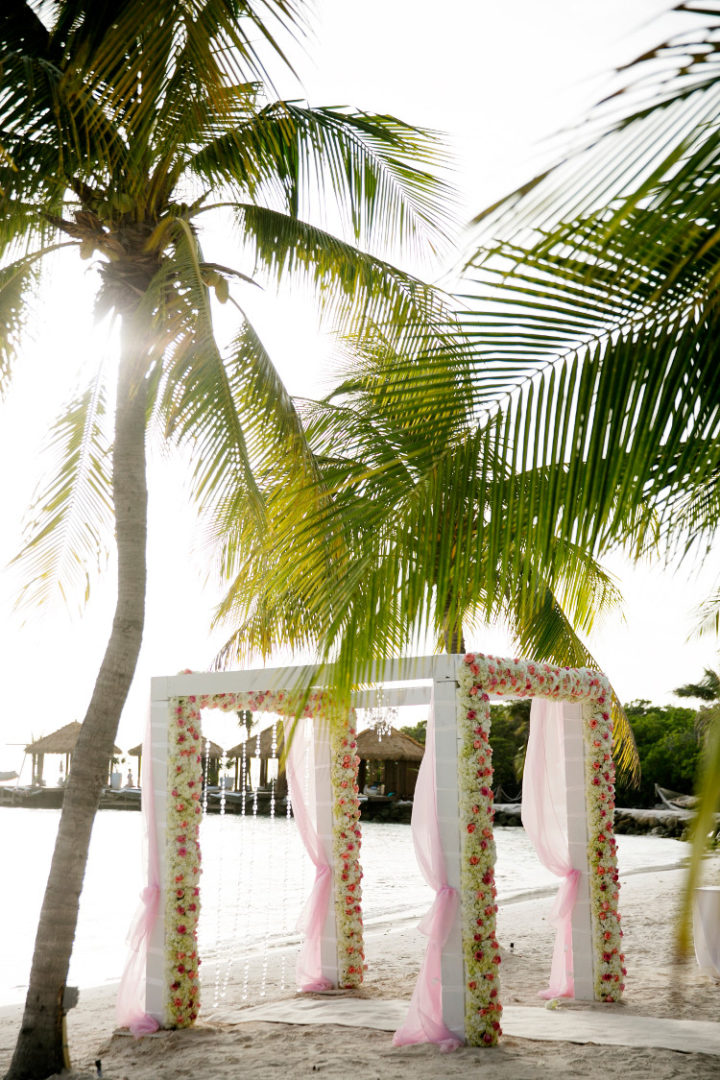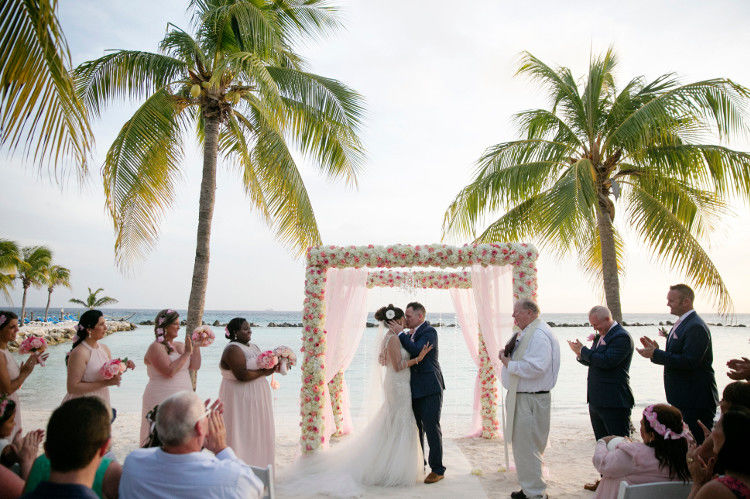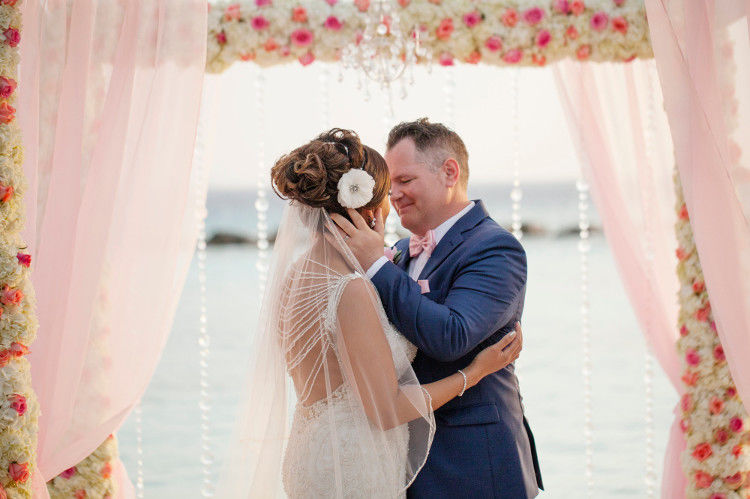 The Reception
Guests mingled over passed noshes like mini beef Wellingtons, scallop and bacon kebabs, seared ahi tuna, and crab cakes, as well as a ceviche station during a cocktail hour, followed by a buffet dinner that included an action station with chef-prepared thyme-marinated chicken breast, roast rack of pork with spicy papaya salsa, island-style grouper, skirt steak, and a variety of side dishes. "The late-night brownie and ice cream station was an added treat," the bride said.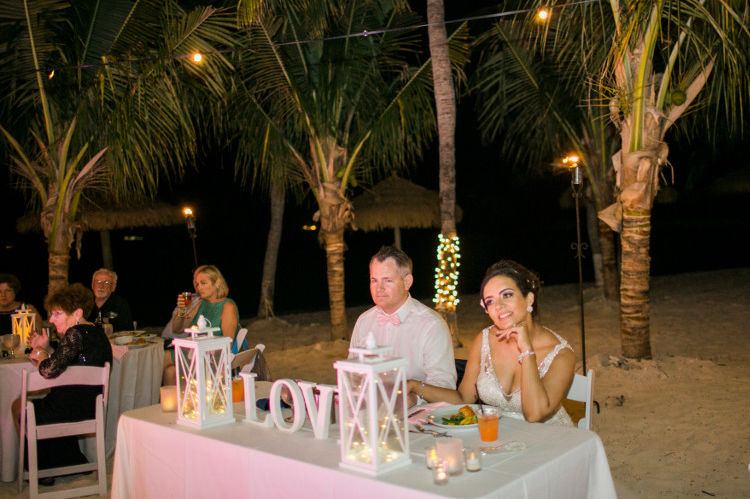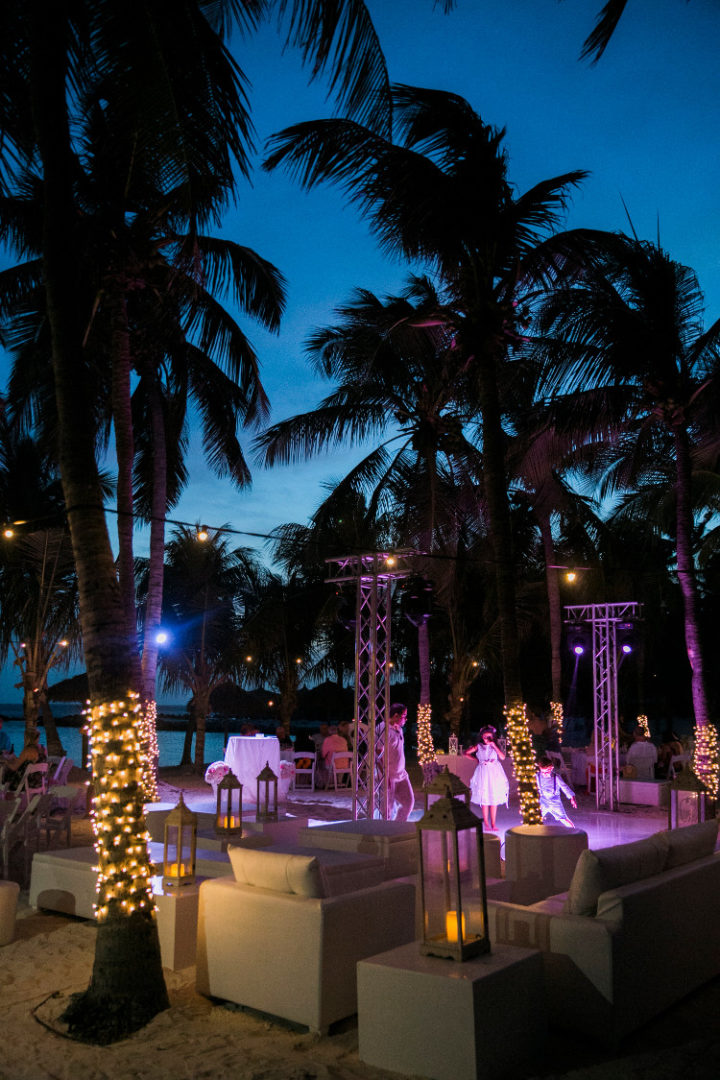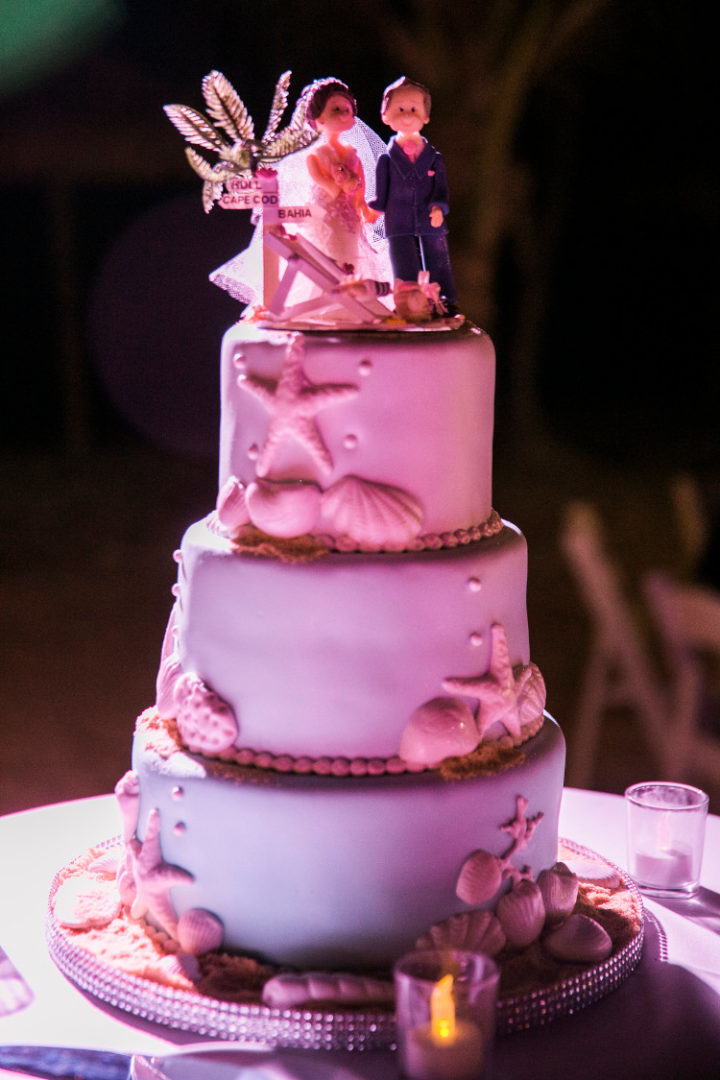 The Details
Ceremony location: Seaside at Renaissance's Private Island
Reception location: Renaissance's Private Island
Hair & makeup: Jennifer Croes-Veeris
Flowers: Elsa's Flower Shop
Décor: Birthdays & More
Dance floor: High Performance
Officiant: The groom's uncle, Father Jack Sullivan
Wedding cake: W Cakes
Photography: Lindsey Light
Videography: Josias Diniz
Violinist: Angela Flores
Deejay: DJ Jesse from Swingmasterz
Transportation: Tiki Tiki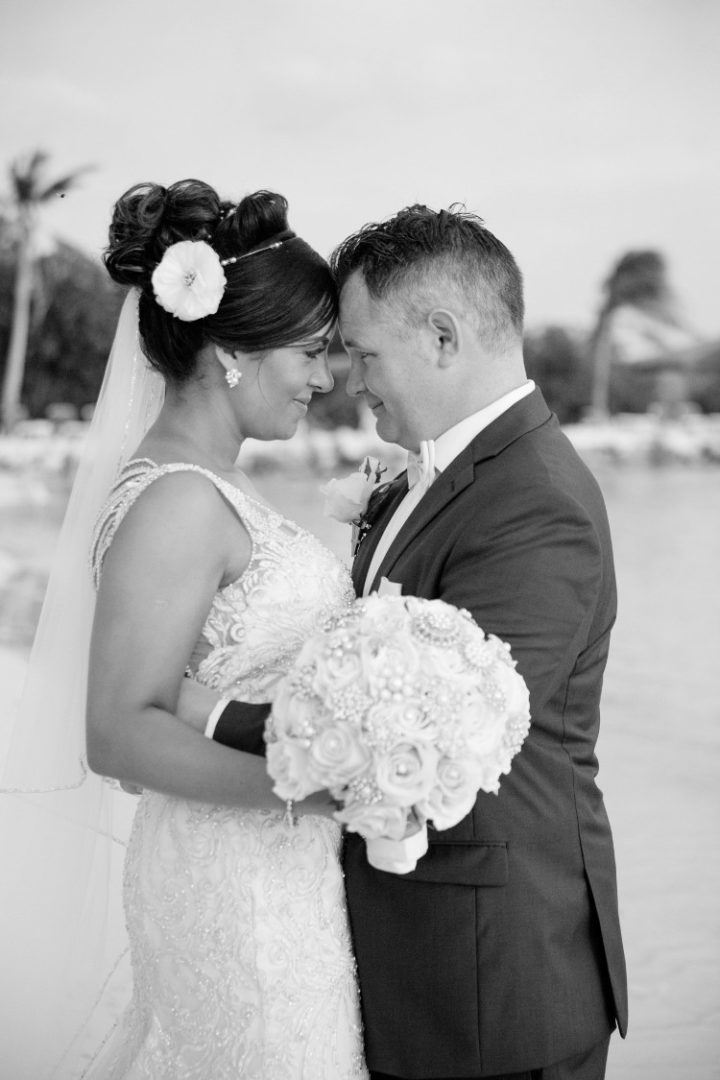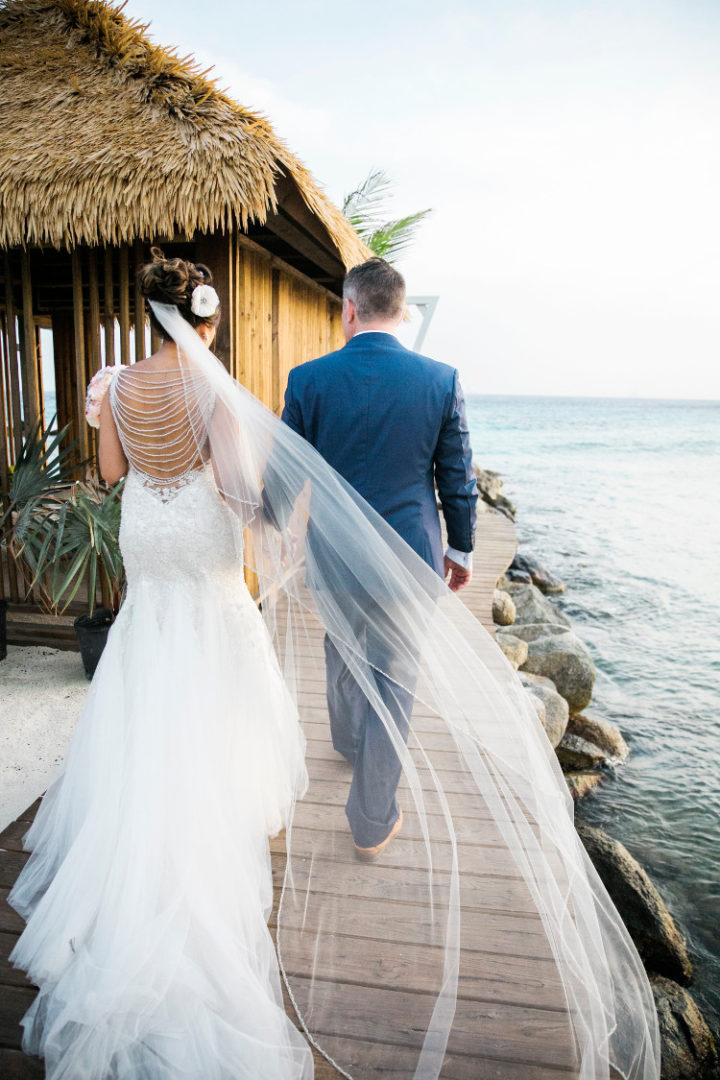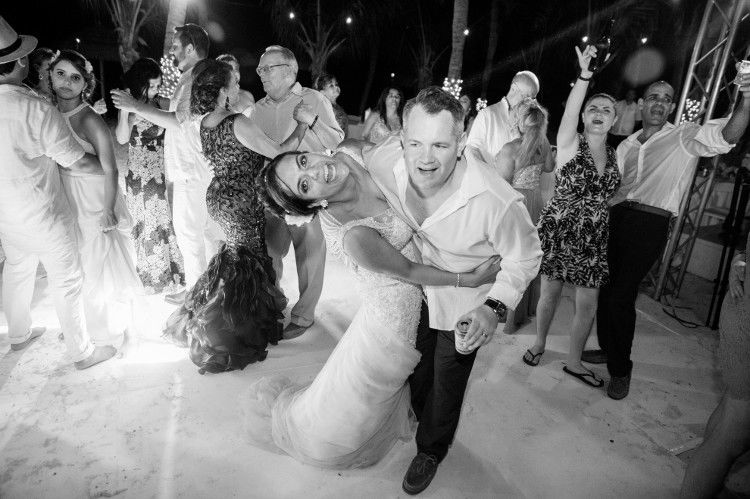 Notes from the Couple
The Kukoo Kunuku Pub Krawl was great to get everyone together and welcome our guests' arrival with a pub crawl to a bunch of local spots for some shenanigans and laughs.
The Jolly Pirates Sunset Sail included picturesque scenery, great drinks, and some rope swing fun. It was a great way to say thank you to our guests who made the long journey to share their love and support.