Published on:
kate spade new york Accessorizes with Local Flair
Text and photos by Tina Causey-Bislick
The global lifestyle brand kate spade new york brings a personal, local touch to its stores with an experimental, immersive event that celebrates both the new collections for spring as well as local artists. The Bloom Bloom event invites guests to peruse new and classic collections while sipping on themed cocktails and noshes combined with the unique opportunity to have a local artist custom hand-paint handbags for the ultimate personalized shopping experience.
The kate spade boutique at Renaissance Mall hosted their Bloom Bloom event last Wednesday, April 25, rolling out colorful spring collections, including a reissue of the iconic sam bag in honor of the brand's 25th anniversary.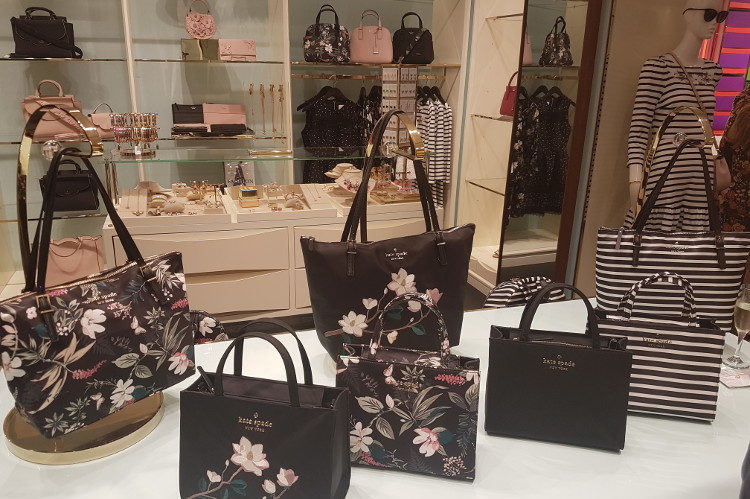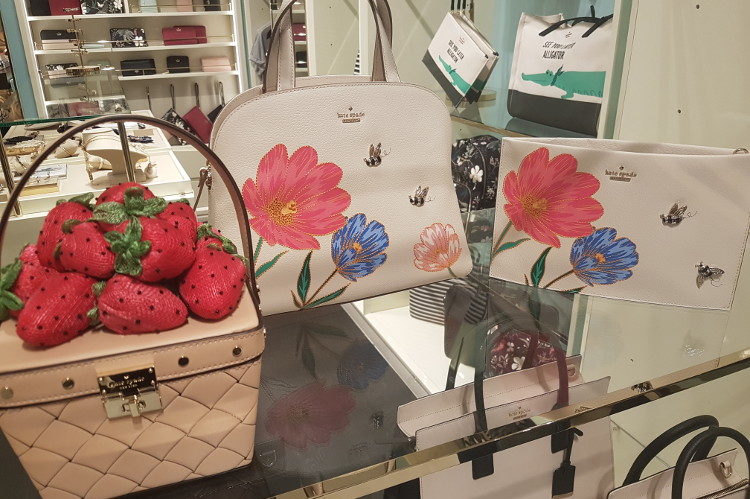 As the Bloom Bloom name suggests, the evening was all about florals, with local artist Suelyn Dankerlui customizing handbags and small leather goods with colorful hand-painted blooms. Store manager Emily Faro tells me that the works of three local artists were submitted to kate spade new york, with Suelyn's brilliant but soft, abstract blooms catching their eye.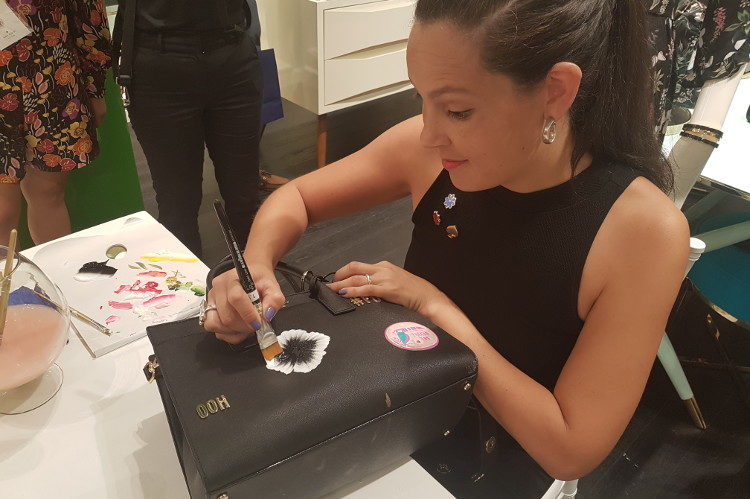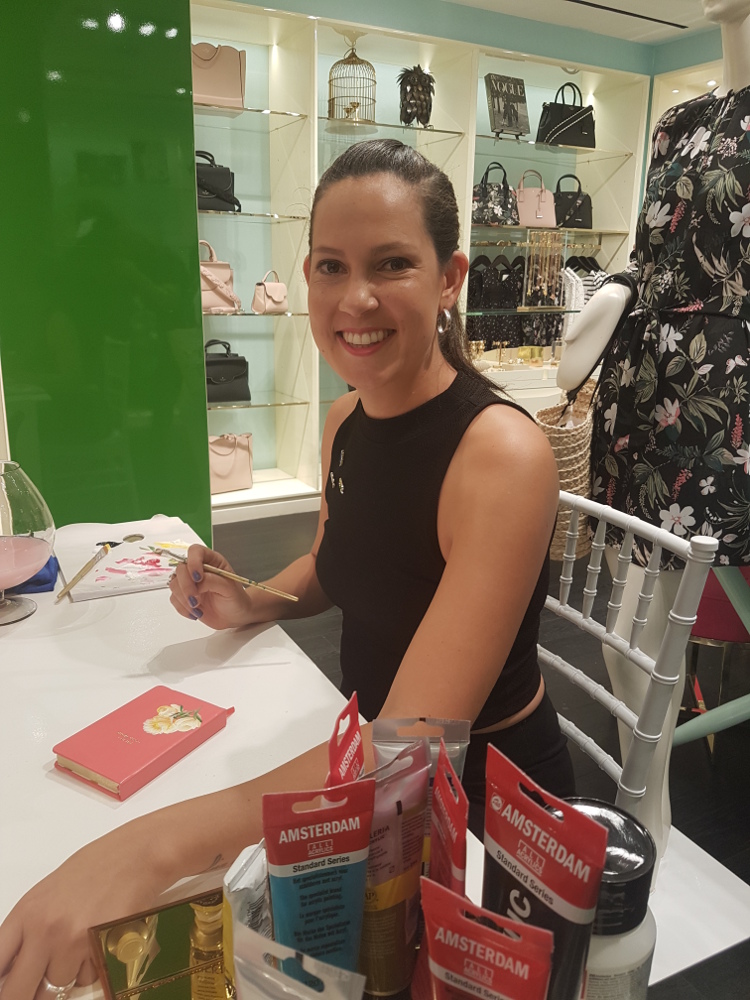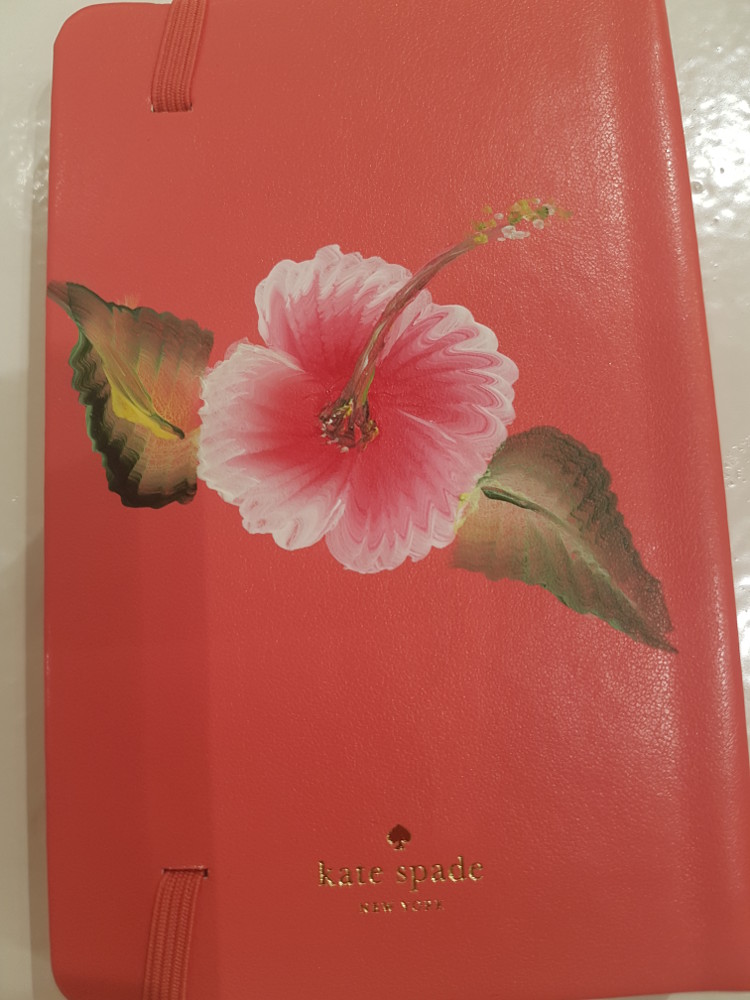 About the artist: From budding to full bloom
I discovered Suelyn's art in 2011, when I wrote a feature article about her in Island Temptations magazine. The budding, self-taught artist had just begun dipping her brush in paint, experimenting with color, composition, and style, searching for her voice on the canvas.
The artist draws inspiration from changes in her life, using paint to express thoughts and emotions. In the seven years since I wrote about her artistic journey, Suelyn's life journey has taken a few turns. She went to the Netherlands, where she met the love of her life, Joey. The couple returned to Aruba, married, and welcomed their son, Caine, into the world. A whirlwind of change, new emotions, love felt on the deepest of levels…it was all swirling around in the artist's mind. However, as a new wife and mom, the paint and canvases were relegated to the back of the closet until her son was about six months old. Her first piece was a belated wedding gift for a friend who was also a new mom. "It was the biggest and most challenging painting I had done, and the first thing I had really done for myself since Caine was born, and since then I have not stopped!" exclaims Suelyn.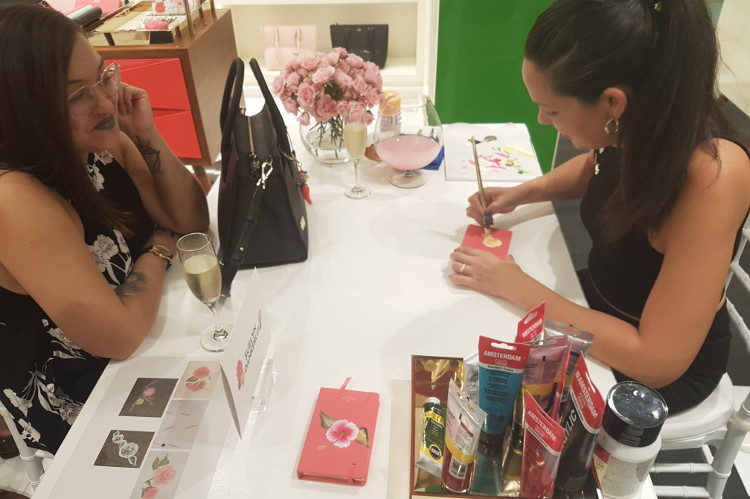 The artist found that once she started, she could not put her brushes down, as an explosion of thoughts and impressions were pouring out onto canvas after canvas. Perhaps tapping into her maternal instincts and the urge to nurture, she found herself being drawn to painting flowers. She started posting her work on Instagram, and just about everything she has posted has been sold. When she was tapped by kate spade new york to be the featured local artist for the Bloom Bloom event, she was both elated and daunted by the thought of stepping outside her comfort zone of painting alone at home and painting for an audience. But it was an experience she relished as another stepping stone in her continued growth as an artist. "I think I will always be searching for my voice—evolving as life and inspirations keep changing," informs Suelyn.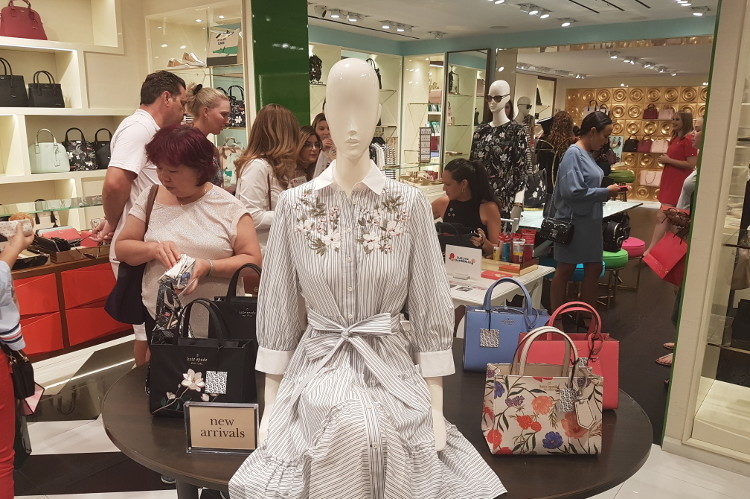 Some of Suelyn's art can be found hanging in the Art Gallery at Renaissance Marketplace, as well as a collection of smaller paintings at the Treehouse in front of Playa Linda Beach Resort. Follow her on Instagram: @Suelynd.