Published on:
Kulture Café Presents an Evening in San Nicolas with Chef Erwin
Visitors on the island May 2nd take note: enjoy a heavy dose of local history and culture while noshing on a six-course lineup of culinary creations by none other than Chef Erwin Husken, winner of Aruba's Top Chef two years in a row.  The Michelin-trained chef has been tantalizing taste buds since he began his career on Aruba nearly 20 years ago at Flying Fishbone and most recently at Screaming Eagle where he was the chef/owner. The chef is now working as a private chef for exclusive events and private parties, and is teaming up with Kulture Café in San Nicolas for this special culinary event.
Kulture Café is located in the heart of San Nicolas in the historic Nicolaas Store, which was a part of the revitalization efforts to renovate and repurpose a collection of vintage architecture for the cultural cause in this town.  Husband-and-wife owners Nick and Kedesha opened the café–which also houses the Community Museum–in 2019, diving into the coffee culture, as well as offering breakfast, salads, wraps, vegan options, and ice cream daily.  The upcoming May 2nd event is one of several special events held throughout the year here.
The six-course menu (detailed below) is priced at $79.50 and can be enjoyed with an affordable wine pairing of six wines for $50.  Seating is limited for this outdoor, socially-distanced dining event. Reservations are required and can be made by email to [email protected] or calling +297-280-5566.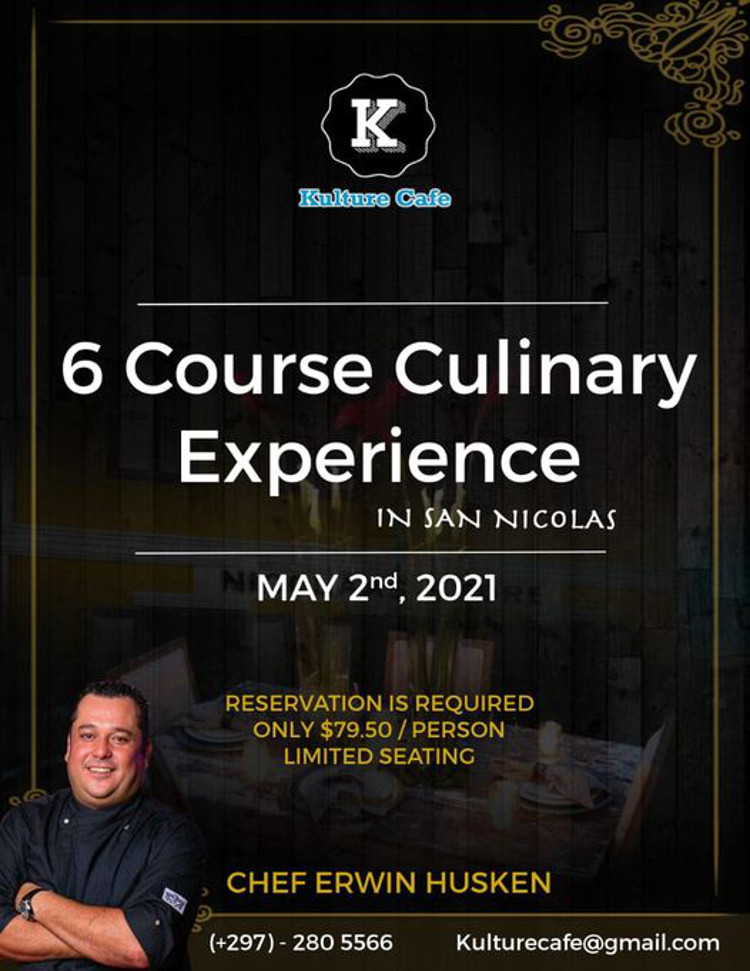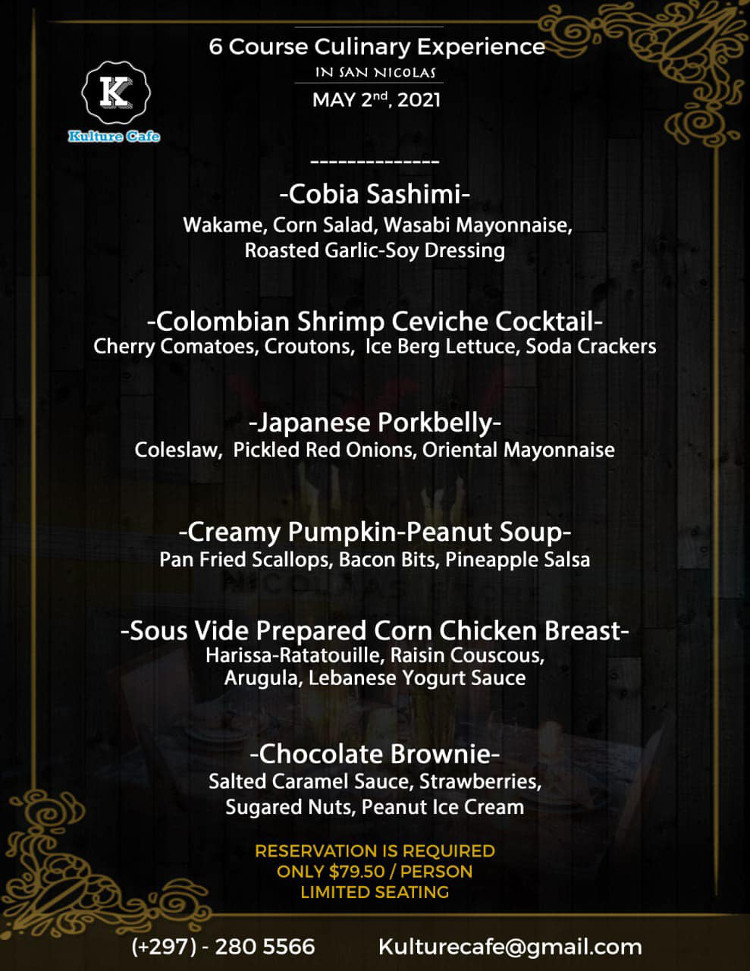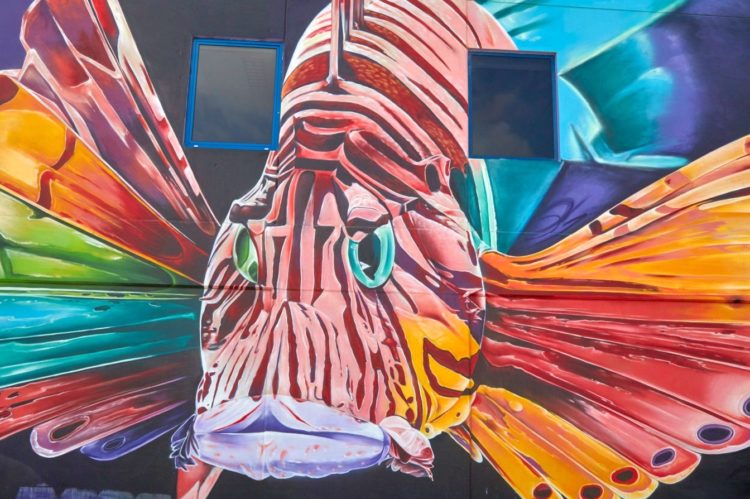 When in Aruba visitor tip:  Head down to San Nicolas an hour or so prior to the event to stroll the downtown streets, where the Caribbean's largest street gallery paints the town with fascinating and colorful street art and murals from some of the top street artists in the world, as well as local artists.  Amazing food, history, and culture all in one evening!