Published on:
Let's Do Brunch… for Dinner!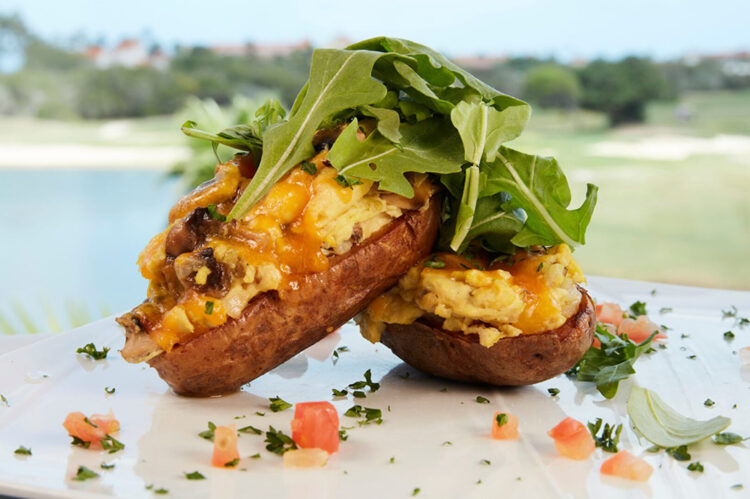 By Rona Coster
We've seen many out-of-the-box ideas during the past few months, as businesses saw their cheese move and cleverly moved along.  One of the tastiest moves to date? Offering brunch for dinner.
Windows on Aruba at Divi Links has been offering brunch every Sunday from 10:30 am to 2pm. Then the restaurant added brunch on Saturday, a trending concept that is popular in the U.S.  But recently, the addition of an evening brunch  on Saturday was a stroke of genius, and selling out each time.
Executive Chef Darwin Torres, in collaboration with food & beverage director Dominique Bauduin, put together a menu with a deliciously diverse selection filled with a la carte traditional and not-so-traditional brunch specialties served over Champagne and bellinis.  The menu includes grilled lobster sliders, Norwegian smoked salmon, tuna tartar, classic escargot, salmon tiradito, lobster ravioli, and crab cakes…you get my drift, the list of appetizers covers all bases.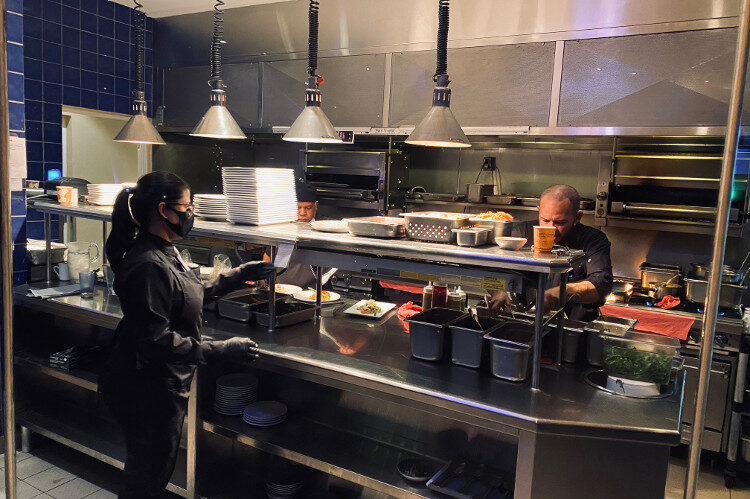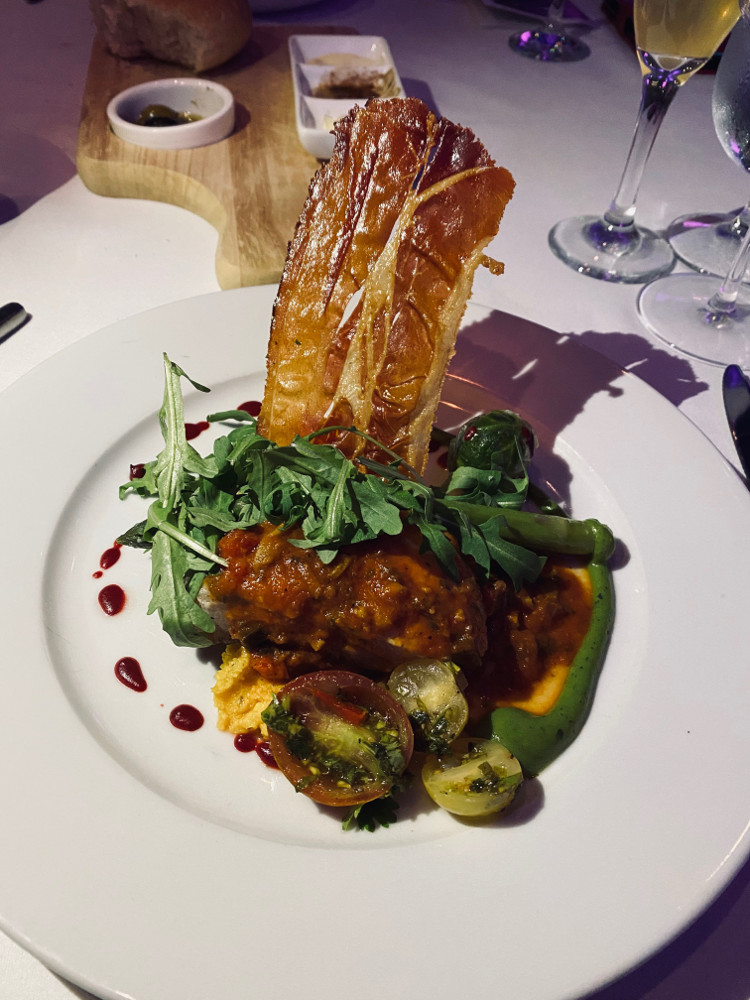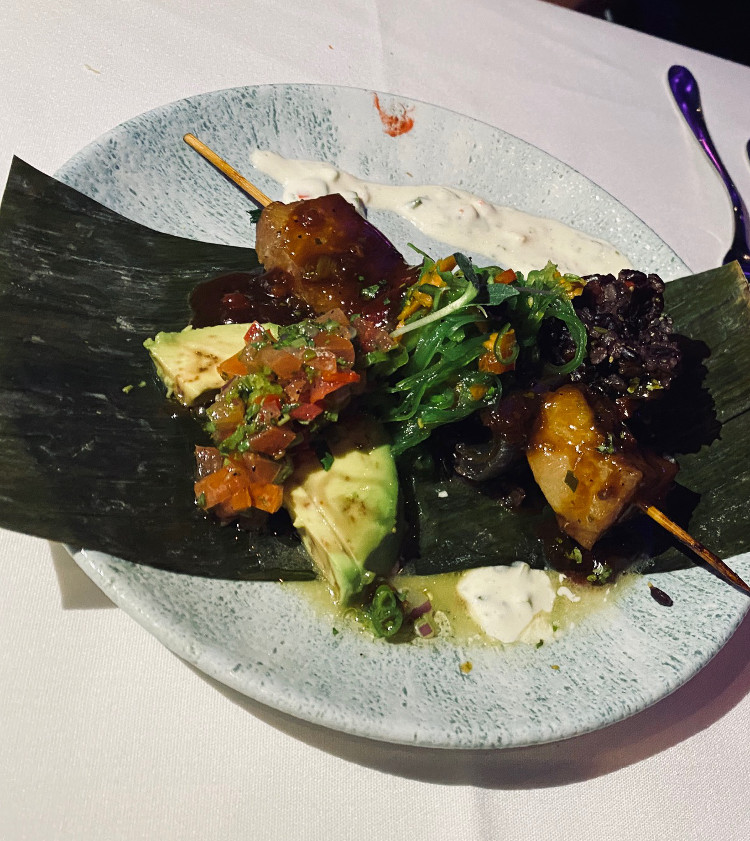 There are soups–pumpkin and Caribbean seafood chowder, and plentiful salads, just before the main courses are served. Main course dishes include grilled tenderloin, local catch of the day, sweet & sour chicken, sea bass kebab, Kansas City steak and Kurobuta pork, among others, all beautifully plated.  Chef Torres is an artist and the way he plates his food attests to his creative streak.
Dessert? From crepes a la mode and chocolate fudge brownie to crème brulee, key lime pie, and a novel Hawaiian black chocolate lava ball with ice cream.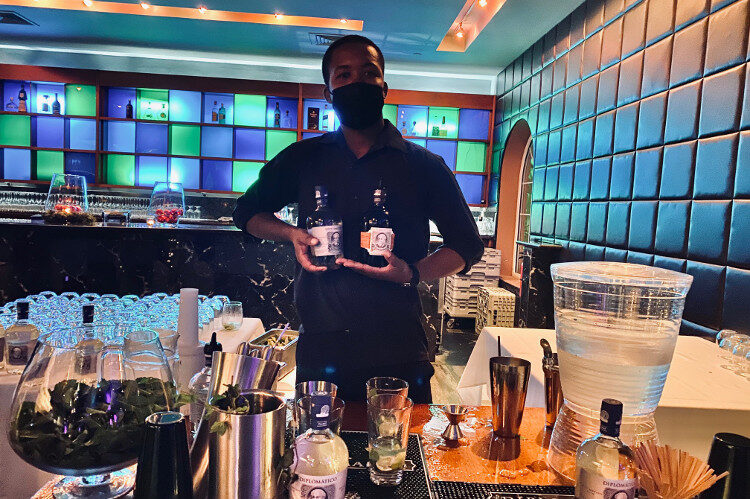 While diners enjoy the spectacular views of the signature 9th hole of Divi Links during the day, in the evening hours it's all stylish decor and twinkling lights for a Christmas ambiance. The service is gracious and Covid19 compliant – diners sit at least six feet apart from the next table, and the restaurant takes up to 8 individuals per group. Brunch for dinner is served from 7pm to 11pm.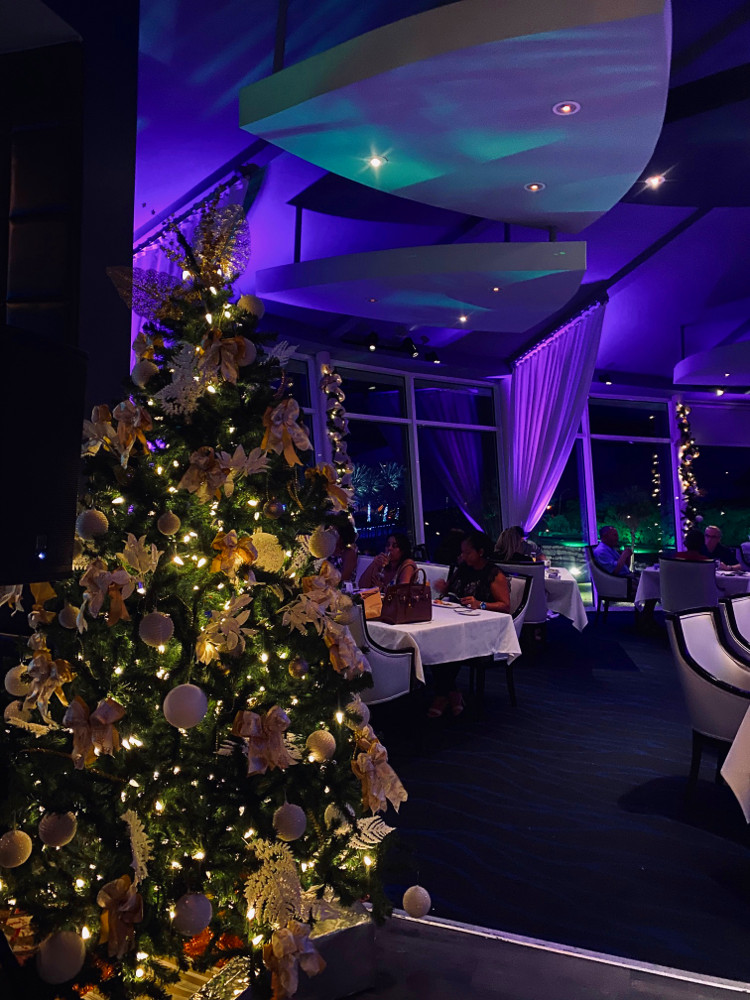 The next one: Make a reservation today for December 18th, 2020! For reservations call 523-5017
The clubhouse at Divi Links, the home of Windows on Aruba, offers ample parking, allowing patrons to just abandon their cars, catch the elevator to the second floor, then sit back and relax.