Published on:
Can't Get Enough of LGBT-Friendly Aruba
By Michael Marsh, LGBT Travel Blogger
Aruba sparkles like a blue diamond being kissed by the sun. Once her magic is experienced, the spell is cast, and one is never the same. And so it is for me.
This trip marks my 18th return to the island. I can never get enough. In fact, I've revised my bucket list to include a second home in Aruba—a piece of paradise to call my own.
On the approach to Aruba, sit on the port side (left) of the airplane. You will be taken aback by the myriad shades of turquoise water surrounding the shiny white beaches reflecting up at you as you gaze in a daydream of heaven on earth. As you soar through the clouds anticipating landing, you begin to wonder if the plane has special powers to turn into a ship, as it appears you will land right on top of the water. No worries, the pilots are experienced and soon you are passing safely through customs with ease to collect your luggage and a signature red souvenir bag full of coupons from Little Switzerland.
Why do I love Aruba more than any other place I've traveled? I have been blessed with many opportunities to travel both for work and pleasure. I have been to six of the seven continents, including 53 countries. I've been to 35 states, including Hawaii. Still, of all the incredible adventures, of all the fabulous people, nothing comes close to One Happy Island.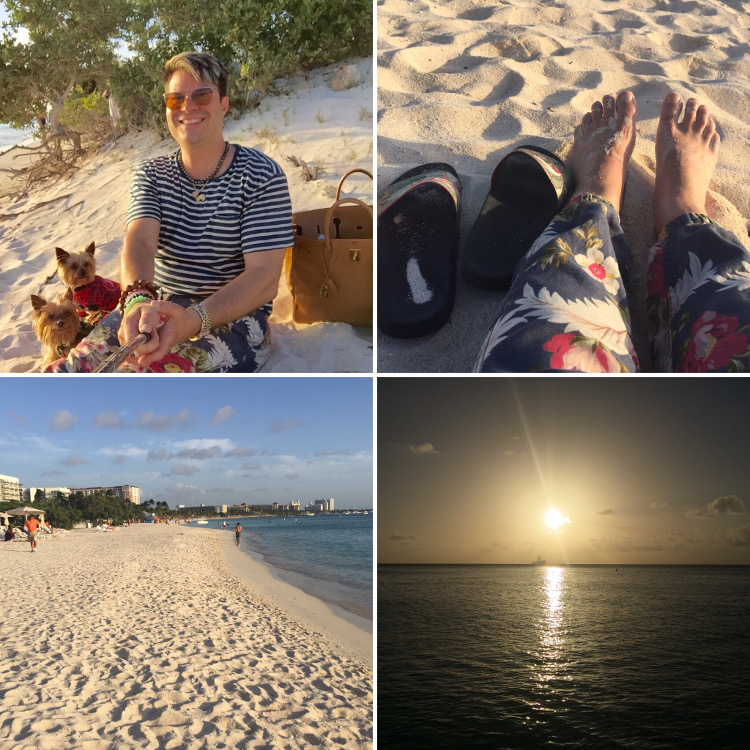 Aruba's rich, multicultural past is reflected in the cuisine, architecture, and warm, friendly people. What began as a fishing outpost for Amerindians has changed hands between the Spanish and Dutch throughout the centuries, and is now a diverse constituent country of the Netherlands.
It is no surprise that tourism provides the largest percentage of the country's income. Adding to the many blessings of the island is the fact that Aruba lies outside of the hurricane belt, exhibits some of the most beautiful white, sandy beaches, maintains an almost constant temperature in the 80s, and is cooled by trade winds from the Atlantic. Unlike many vacation destinations, one is not forced to drive through horrific poverty-stricken areas that the locals call home while heading towards a posh resort. Arubans enjoy a good quality of life.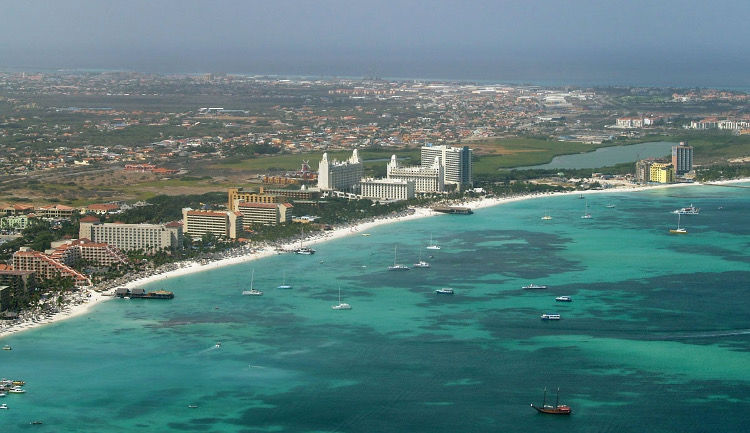 There are obvious changes since I first visited the island in 1999. The Aruba Tourism Authority has separated itself from the government and is now run like a corporation. After all, tourism is a business, and Aruba's economy is dependent on it. The ATA has been active in promoting the island as well as improving the quality of life for locals. For example, there is a brand new linear park and boardwalk along the sea, which connects the resorts along Eagle and Palm Beach and snakes along the waterfront all the way to the airport. This provides a picturesque exercise opportunity for locals and visitors alike, and is the longest of its kind in the Caribbean. Forward-thinking planning such as this will keep Aruba on the repeat-visitor list for years to come.
Aruba's charming Dutch colonial capital, Oranjestad, has received a facelift, especially along Main Street (Caya G. F. Betico Croes). Main Street had not been the "main street" for many years, but now new malls, shops, pedestrian walkways, green spaces, and attractions—notably, a brand-new trolley service—are bringing visitors back into the heart of the city. The rows of tall palm trees lining both sides of the street are breathtaking. The city's cargo terminal has also been moved away from the cruise ship terminal, giving visitors arriving by sea a much more pleasant first impression of the city.
The number of restaurants, resorts, and shopping has also dramatically increased. Since I first visited, two outdoor shopping malls have sprung up across from the resorts on Palm Beach—Paseo Herencia and Palm Beach Plaza. Downtown still offers luxury brands, though the numbers have increased, including Cartier, Gucci, Dolce & Gabanna, and a gorgeous Louis Vuitton boutique that was not present during my first visit to the island. In addition to wonderful shopping and dining options, there are a plethora of activities, including casinos, water sports, ATV tours, horseback riding, museums, a butterfly farm, a donkey sanctuary, and sky diving.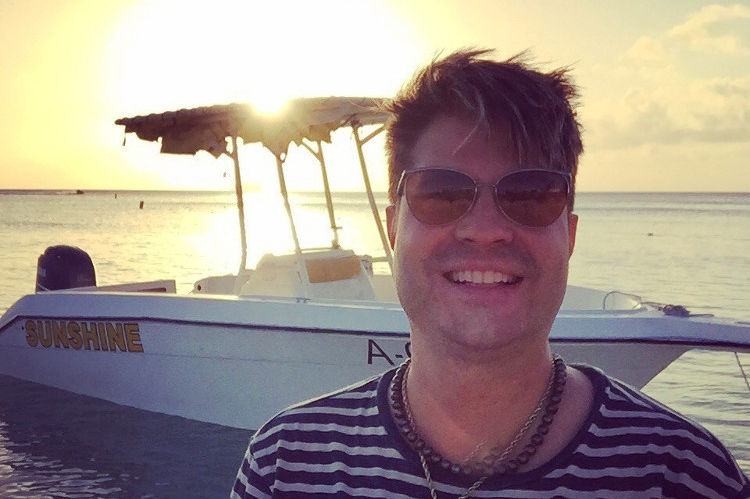 My favorite place to call home while on the island is The Ritz-Carlton, Aruba. The island's only five-star resort, this property offers the most gorgeous views of sunset over the azure waters from the lobby lounge as well as the Club Lounge on the top floor. Service on the beach is expedited by waiters on Segways. There is a new restaurant at The Ritz called BLT Steakhouse, which I had to try. It's my friend Neely's favorite, and she spends half the year on the island, so she is, indeed, a resident expert.
Art is one of my favorite items to collect from my travels. I have added some well-known Aruban artists to my ever-expanding collection, including Elisa Lejuez, who has commanded exhibits in Miami and New York City. She is now selling scarves with her colorful silkscreen designs, which incorporate some of the ancient cave drawings on Aruba, at the airport as well as T.H. Palm & Company, a fabulous little shop owned by my friend Jodi Tobman.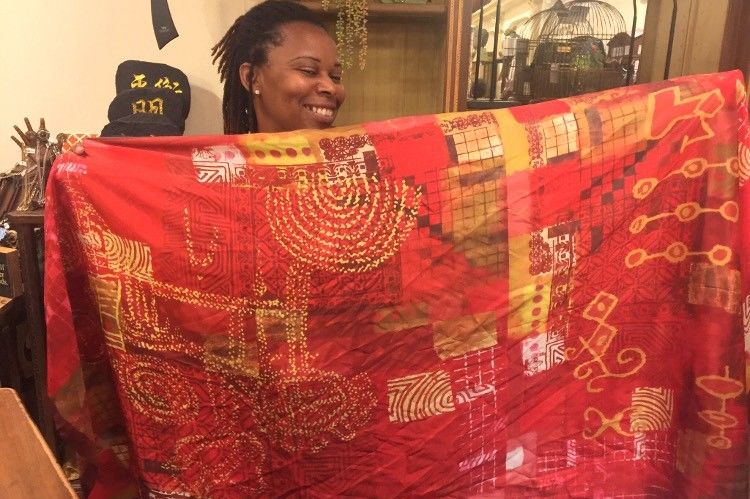 Other artists in my collection include Elvis Tromp and, as of this most recent visit, two artists who paint on driftwood. Maja Lepsanovic specializes in iguanas and owls, while Maria Onni paints the driftwood to look like masks. I met the gorgeous and talented Vanessa Paulina, who has commanded international exhibitions. She's on my list of future acquisitions.  Vanessa facilitates "Soul Art," a meditation/art therapy combo that connects you with your spirit and your creative genius.
You'll find it easy to make new, lifelong friends on Aruba as I have done over the years. Two of my closest friends, Tina Causey-Bislick and Rona Coster-Kahan, are extraordinary examples of entrepreneurship. Together, they started the award-winning Island Temptations magazine, a glossy publication with stories that delve into the rich history, fashion, and lifestyle of the Caribbean. Rona also has a gossip column, Bati Bleki, and a radio show. She is the PR diva of the island, and everyone knows Rona. I'm honored to call her my friend.
I spent a day of pampering at Tierra del Sol Country Club and had lunch in their newly renovated restaurant. If you're a golfer, this is your go-to destination. Neely and I soaked up the sun poolside before indulging in spa treatments.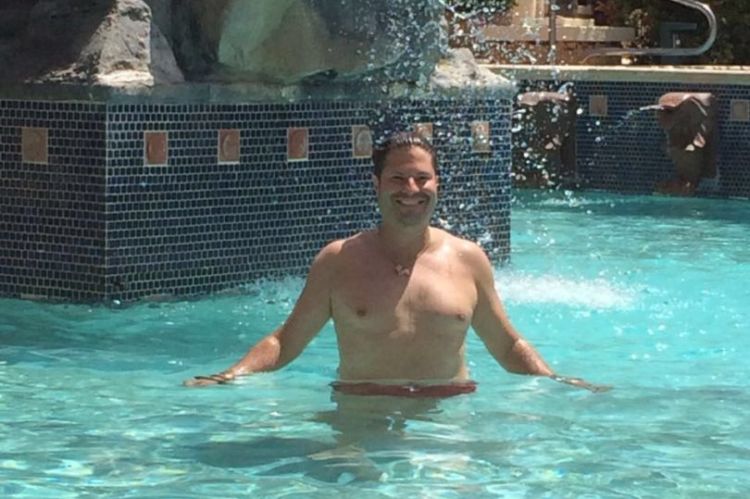 A great place for a Thai massage is Shalom Spa at the Alhambra Plaza. Essie, a Filipino woman, is small but mighty. She walks on your back performing chiropractic magic with her feet, then stretches you into contortions you weren't sure your body was meant to configure. Snap. Crackle. Pop. In a good way.
My not-to-be missed list for first-timers includes Baby Beach, Arikok National Park, glass bottom boat, sunset catamaran cruise, the new Main Street, the nighttime light and fountain show at Paseo Herencia, and everyone's favorite restaurant, Madame Janette. Also try to make a visit to the California Lighthouse for a sunset cocktail. Mulligan's, overlooking the Divi Links golf course, is great for lunch or dinner. They have scrumptious pizzas, while Windows on Aruba, one floor above, offers a Sunday brunch that the locals favor, especially for special occasions.  Other great restaurants include Pinchos on the water, Passions on the Beach, Yemanja, Gianni's, La Scala, Casa Tua, Barefoot, and Screaming Eagle.  You can also literally have a "Cheeseburger in Paradise" at the Nikki Beach Club, which offers over-sized mattress-like lounges.  Additionally, skip Starbucks and try Juan Valdez instead for your favorite caffeinated pick-me-up.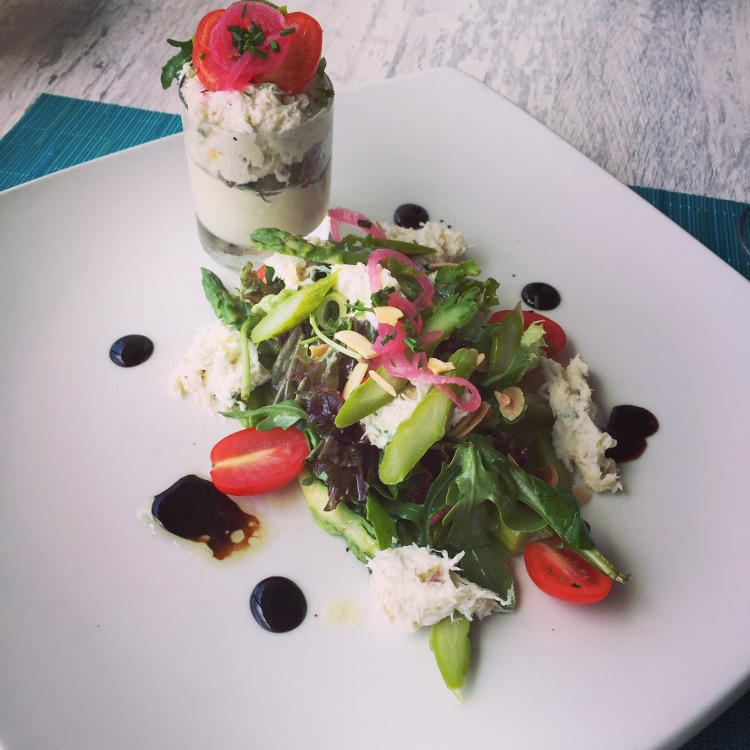 If you can't check them all off your list on your first visit, don't worry, you'll want to go back again and again. Aruba holds the record for most repeat visitors of any island in the Caribbean.  Bon dia, mi dushi, from the One Happy Island!